SuperThings Rescue Force have landed and we got our hands on some of the brand new 80+ additions to the range and also have an awesome bundle to give away too. We love SuperThings and reviewed the last series Guardians of Kazoom sharing some of our best bits. Each new series of toys is accompanied by the popular YouTube channel episodes.
Paper packaging
The series is sold in a range of different pocket money friendly price points and every which way is made from cardboard or paper which is an environmental plus for us, but you still get all the excitement of the surprise packaging which are ever popular with the kids.
What are superthings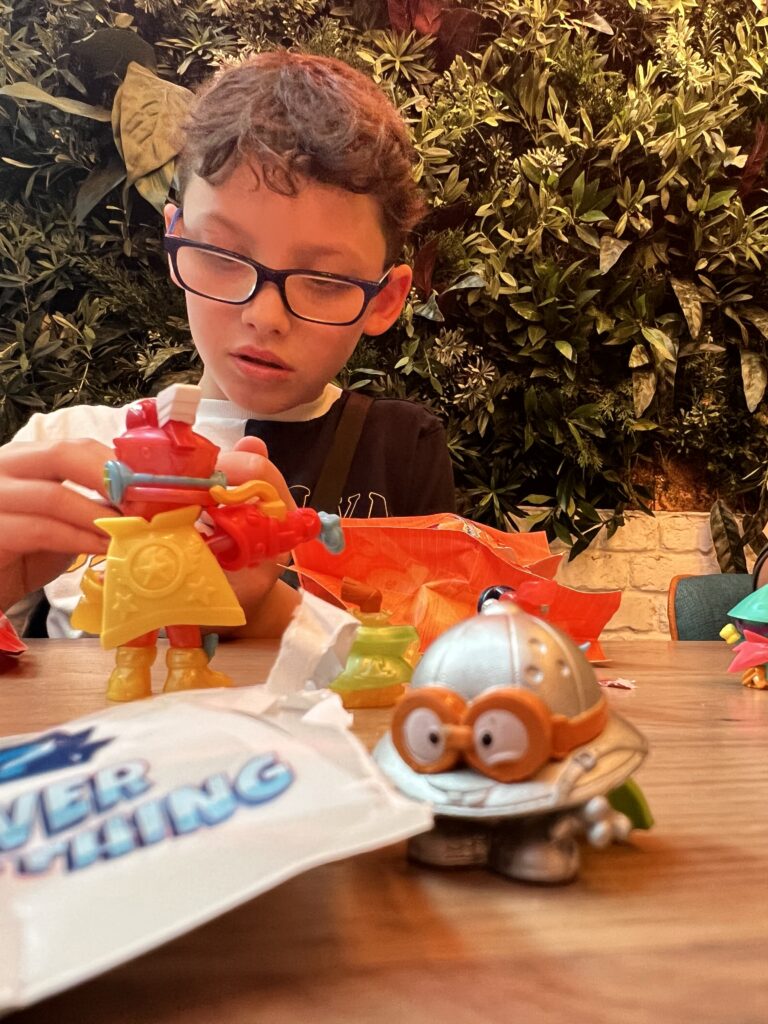 They're basically little rubber toys which resemble random "things" – it's quite funny to open them and hear the kids exclaim that they found something recognisable like a watermelon and in this new Rescue Force range there's teams which have distinct themes including fire fighting. A single surprise pack retails at 80p and there's a new feature to this series – two ultra rares to find! There are 40 heroes and 40 villains in contrasting colours to find. We love that there's some shiny ones in this series which have a chrome effect.
Rescue force Jets
The jets are fabulous little vehicles which can hold a Super Thing Rescue Force character. Arlo at aged five is a huge fan of these and will happily sit and play with the SuperThings, either re-enacting the episodes or inventing his own small world. These can be purchased in individual boxes for less than £5 in most retailers or in part of a multipack.
Multipacks of SuperThings Rescue Force
One thing I can't stand with collectibles is how frustrating it is to end up with duplicates. I love that the ten pack of mini figures comes in two options and tells you which of the characters you will get along with a surprise gold option. I made sure to check this but the kids didn't notice the detail on the packaging and so the surprise element was not lost on the kids.
There is also a six pack option which comes with a rescue jet and new "jump wing" – These packs feature a rare silver super thing and one surprise too. There's six of these different packs to collect and again the packaging very clearly indicates this with batch numbers. We have checked the pricing in retailers and these packs come in at around £8 which is more than reasonable for the play value.
The Kazoom kids who act as team leaders are also available to collect and there are six to collect which all again match the themes really well. Lincoln tore open the box which contained the kid, plus an accessory and an extra super thing too. These kids which are a good size for kids hands also fit the mini jets which shows how versatile and interchangeable the range is.
SuperThings Rescue Force starter pack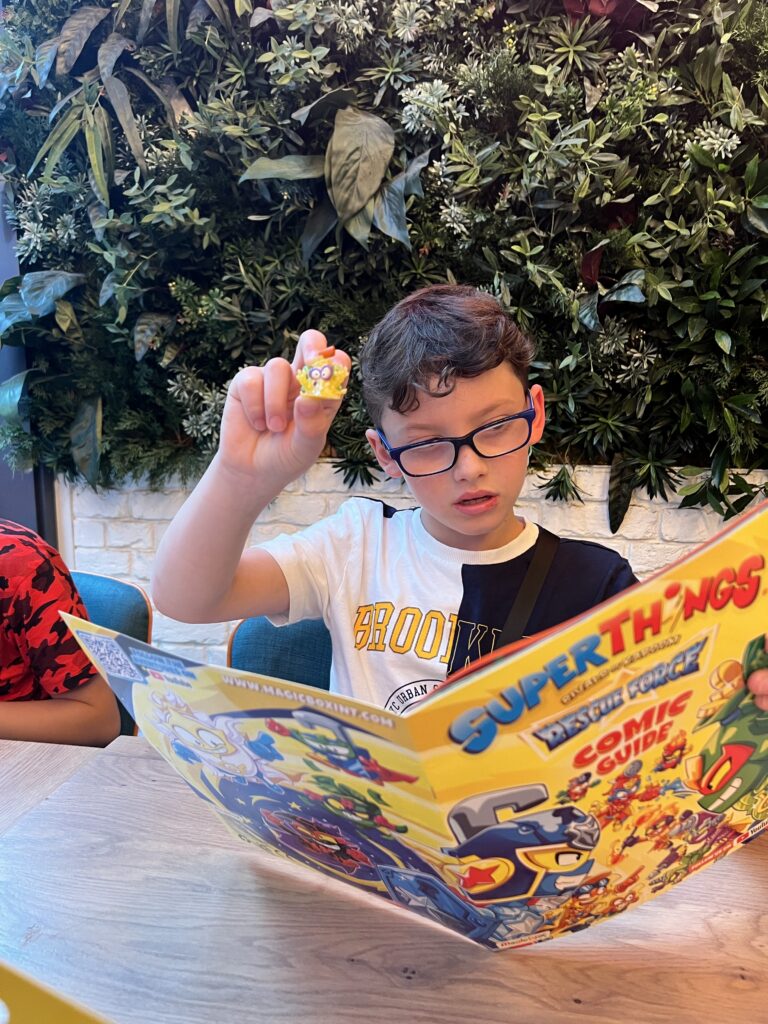 My must have would be the starter pack. This larger box comes with an A4 magazine which features all of the new collection in a comic guide alongside three mystery packs to tear in to. Once all of the fun of the unboxing was done we spent an evening flicking through the comic to figure out which characters we had and read more about their personality attributes and team affiliations.
Age versatility
We decided to open these whilst waiting for a meal, with Logan being ten, Lincoln 7 and Arlo aged 5 there's quite an age difference but they all got excited. Arlo needed a bit of help with opening the outer box but once he got going on the packs he was fine. It was nice to see so much colour on the packaging this time as the last series was all yellow.
It was great for me to see how this range bridged the age gap barrier between them all and even engaged us as adults. We spent all evening with these and the kids all have plans to try and build their own collections with their pocket money and no-ones ready to swap.
Want to win a bundle?
For your chance to win a prize bundle of SuperThings Rescue force including a starter pack, ten pack and more then enter via rafflecopter:
Terms and conditions apply – competition closes 5/8/22 –