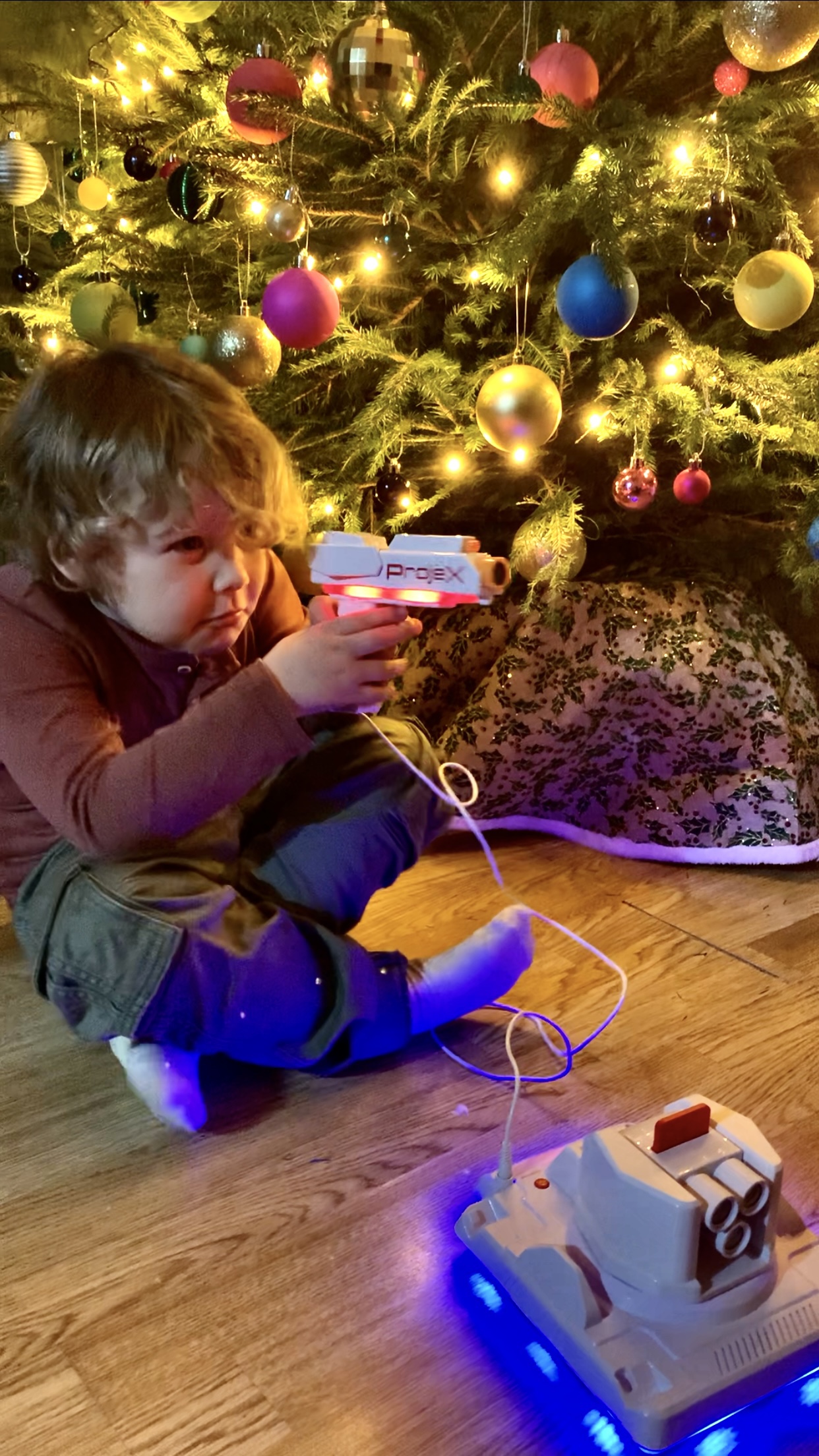 From the moment we unboxed this game we have all been fiercely competing against each other for household champion bragging rights. ProjeX is like one of the retro arcade games and the best thing is you don't need any screens – just the base, blasters and a blank wall.
The box comes with a base, two blasters and three interchangeable cards for different targets plus full instructions on a sheet. The three different card options are targets, aliens and my personal favourite – ducks! The base has a slot to install the cards and two buttons which programme the game play – a simple LED screen flashes in to action when you press power and the base also lights up – and for the best game play the room lights need to be off.
The base whirrs in to action – rotating and moving up and down projecting the chosen targets on to the walls around the home and then it's simply a case of directing your blaster at your intended target and firing. Each different target has its own unique sounds which have had us in stitches. Everyone in the family has been involved in the game play in one way or another. You can play solo, head to head – blue vs red to see who gets the highest score or you can choose to team up and work together to defeat the ducks and get the highest score possible!
There are five different game play options and three different levels to choose from – I've been finding the kids (and adults) practicing their skills with a bit of solo practice at every opportunity as we're planning a family tournament on our next rainy day. I'm really pleased with this toy because it reminds me of nostalgic childhood games and really does involve everyone as it's so simple to get to grips with. The blasters have target pointers which help – the little red and blue dots track across the wall so you can get an accurate aim.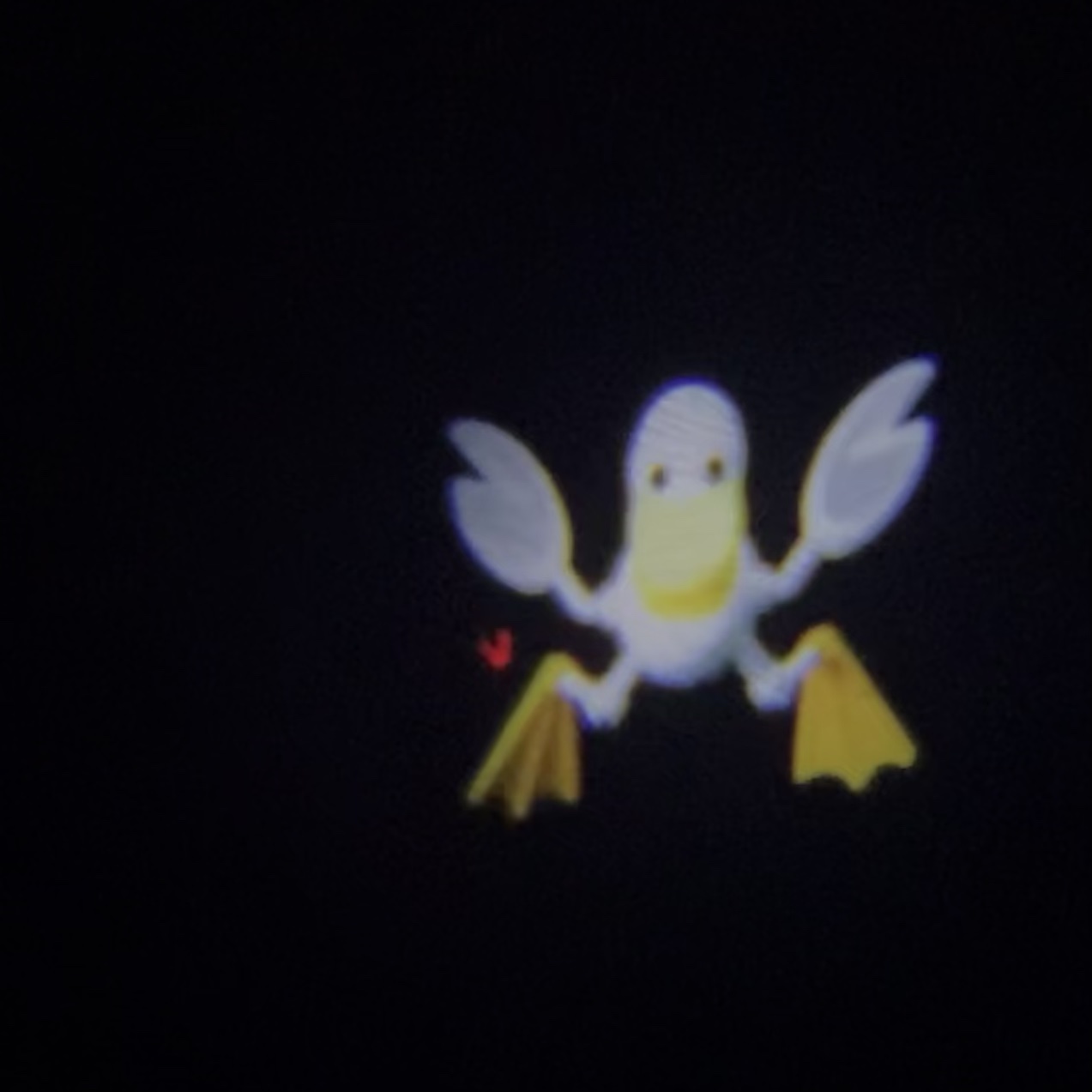 We have been using this in the front room where we have a nice clear light wall to project on to and can draw the curtains for darkness. We find ProjeX works well lower down, so positioned on the floor or on a coffee table rather than a dining table and so far with hours of game play we're still on the one set of batteries. (4xAA – not included). Overall I'm very impressed – ProjeX is available in Smyths with a RRP of £49.99 and provides hours of family fun.
ProjeX provided for the purposes of review but as always all views expressed are our own