We are deep in to the summer holidays and I'm already on the hunt for days out which don't cost the earth and keep the kids busy. Arlo is four now and I can no longer take advantage of "kids under three go free" – we've visited all of our local parks for play areas and scooter rides which are a great free day out (aside from car parking). We also have some big trips to look forwards to but it's nice to be able to pack a lunch and head out and about for a little adventure without breaking the bank. Heres a selection of our favourite things to do which come in at less than a tenner per child!
1. RAF Cosford
It's free to book a visit – select your time slot on the website. Just pay £5 for parking, it's an additional £5 for the 4D cinema experience. 40 mins drive from central Brum this is an awesome day out and fun for all the family.
2. Bowling and a Burger
Ten Pin Bowling at Star City is offering a summer holiday deal which includes one game of bowling AND a burger with a side of chips for £5 which is an absolute bargain!
3. Thinktank
Okay tickets are £10.25 but for this you get access to Mini Brum, the science garden and four floors of exhibits which will take you all day to explore. You can't say fairer than that!
4. Catch a movie
Check your local cinemas for kids showings, my local cinemas have some great offers:
5. Conkers
This outdoors adventure playground is great for kids with mountains of energy. Kids tickets are £7 and you can spend all day with the enchanted forest play zone, the tree top walk and there's even an indoor interactive zone for when rain halts play
Another outdoorsy activity – this playground in the middle of the forest has a low ropes course, a commando course, zip lines, a dedicated den building area and ply areas for little ones all for £7. You can choose to participate in additional activities on site for a small extra fee.
7. Mini golf – Tree top Adventure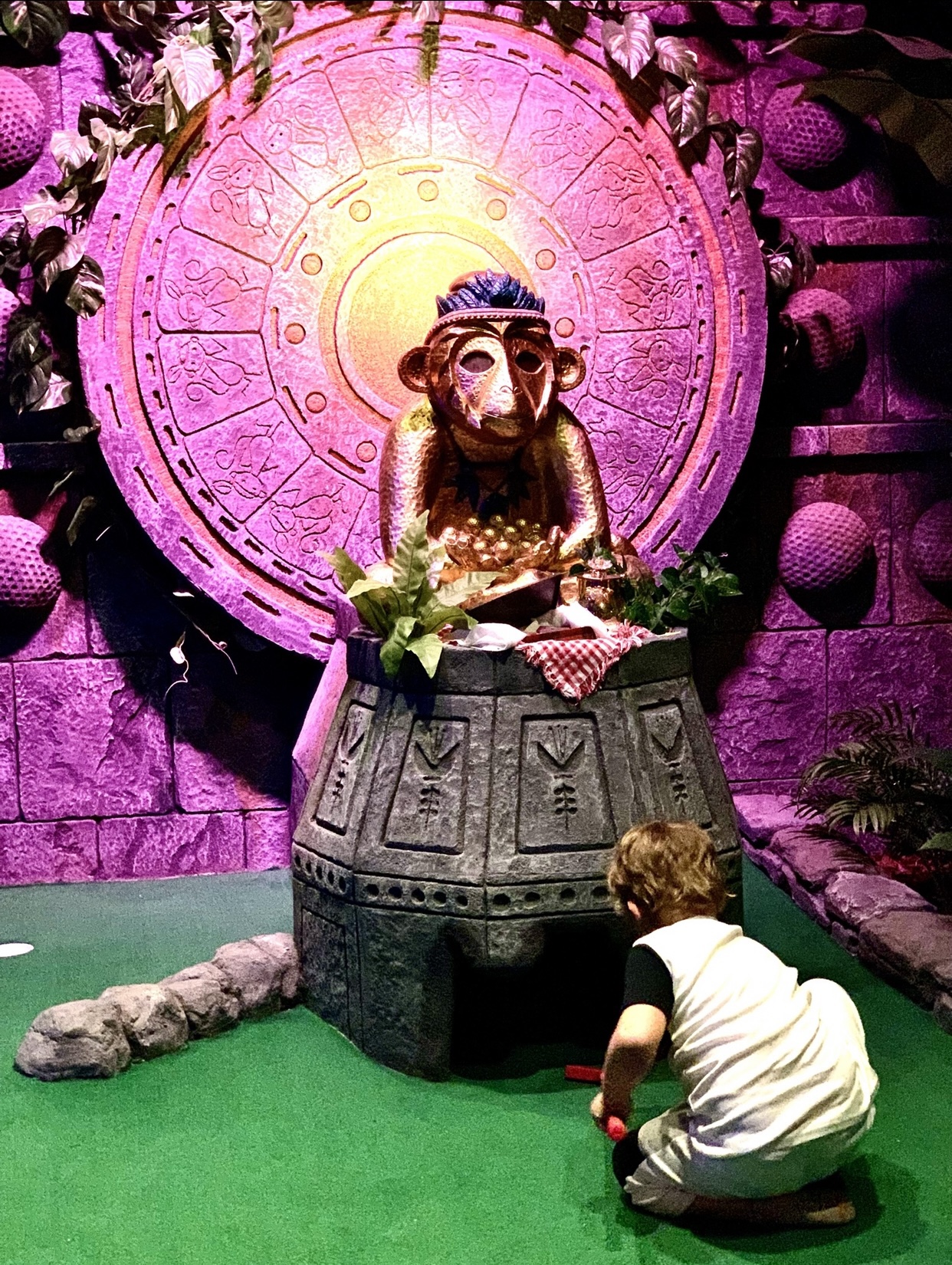 Tree Top adventure golf in the city centre starts at £4.50 and they have a 2 for 1 offer on at the moment which is fab for summer. It's on the top floor of the bullring and features two different courses plus there's a fab eatery with the most awesome pizzas and sweet treats. I visited with all four kids one afternoon and we took our time to complete a round together – we opted for a course which took us through some Aztec / jungle themed holes, each more extravagant and with increasing difficulty. Logan and Lincoln managed to ace it and ended up winning a free return trip at the last hole too. On the whole a fun unique experience but because it's so fab it can get really busy. It's worth speaking to the team about their sensory sessions – every month they host a quieter inclusive session which is great to hear about.
8. Fun on the farm
There's lots of different animal themed attractions in around the Midlands, check out my recent blog here with details of our top ten children's farms to explore. Forge Mill at Sandwell Valley is a great value mini visit, where you can feed the animals in the yard – adults £3 and kids £2.50 and then of course explore the parks and surrounding lakes for the cost of a car Park ticket.
9. Bounce
There are a variety of trampoline parks around the city but for a really fun experience then the inflatables are called for – check out Inflatanation which is £9.99 or Infla Ninja for a glow in the dark experience at £8.99.
10. Stay Cool at the snow dome
When the weather outside gets unbearably hot then head to the snow dome to cool off. Entry to the snow fun park is £9.50 for kids and adults are from £4.95 and they also do parent and tots sessions for under 4's which are £12.
We hope you find your own fabulous adventures, share your experiences with us on social media by tagging us on Instagram or Facebook and if you have any more suggestions let us know and we can add them to the blog!
For free days out to explore nature check out my guide to parks in Birmingham here