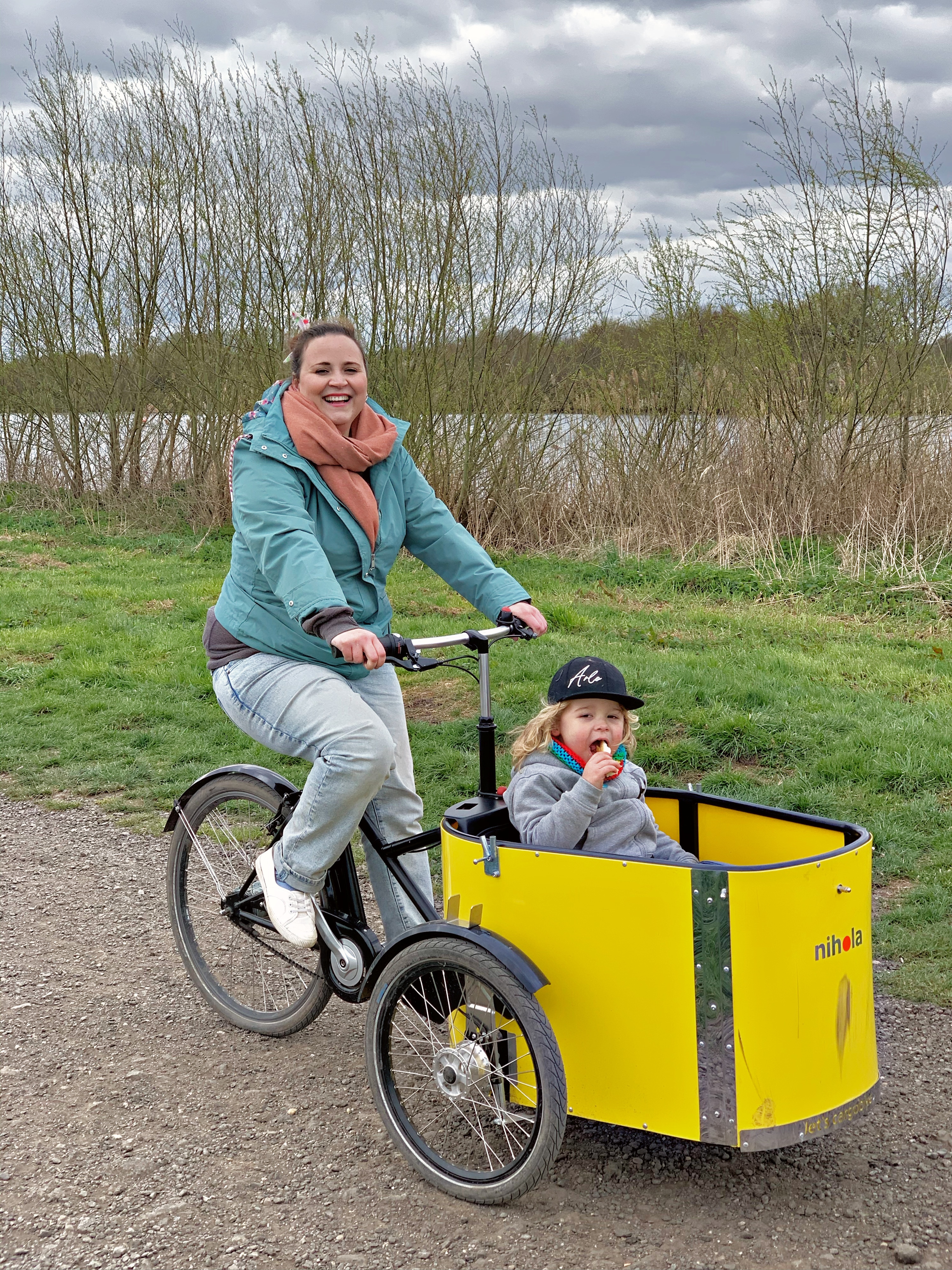 We had a wonderful afternoon at Kingsbury Water Park, we opted to hire bicycles to make sure we could see as much of the space as possible – and with fifteen different lakes and 600 acres to explore we will most certainly be coming back again. Open from 1st April every day (subject to the weather).
The best bit about Kingsbury for Arlo was the play park area, and this is why we visited in the first place, as we had been visiting Middleton Hall just around the corner for the Easter trail. Kingsbury has one of the best play areas in the Midlands with multiple climbing frames to suit all ages – Arlo got a great chance to run around and whilst watching him from a safe distance I noticed Big Franks Cycle hire was open and so I went to enquire about hiring bikes on the spur of the moment.
You can hire bikes after filling in a short form and providing your driving licence as ID, there's no need to book, but of course they are very busy and you might have to wait for a bike to become available – they have a range of different options, this three wheeled contraption with a seat and a safety buckle for Arlo was the machine of his dreams. He sat and enjoyed the high life taking in the views and munching on his snacks whilst I pedalled around the lakes.
There's three different cycling routes you can take, the staff at the cycle hire were happy to give us advice and so we opted for route three, (the longest one) despite it being many years since I've ridden on a bike we were assured it would take us about an hour and this was spot on, even though we paused a few times an route to feed the ducks. The trails themselves were easy to cycle with surfaces paths throughout, all wide enough to pass walking families safely.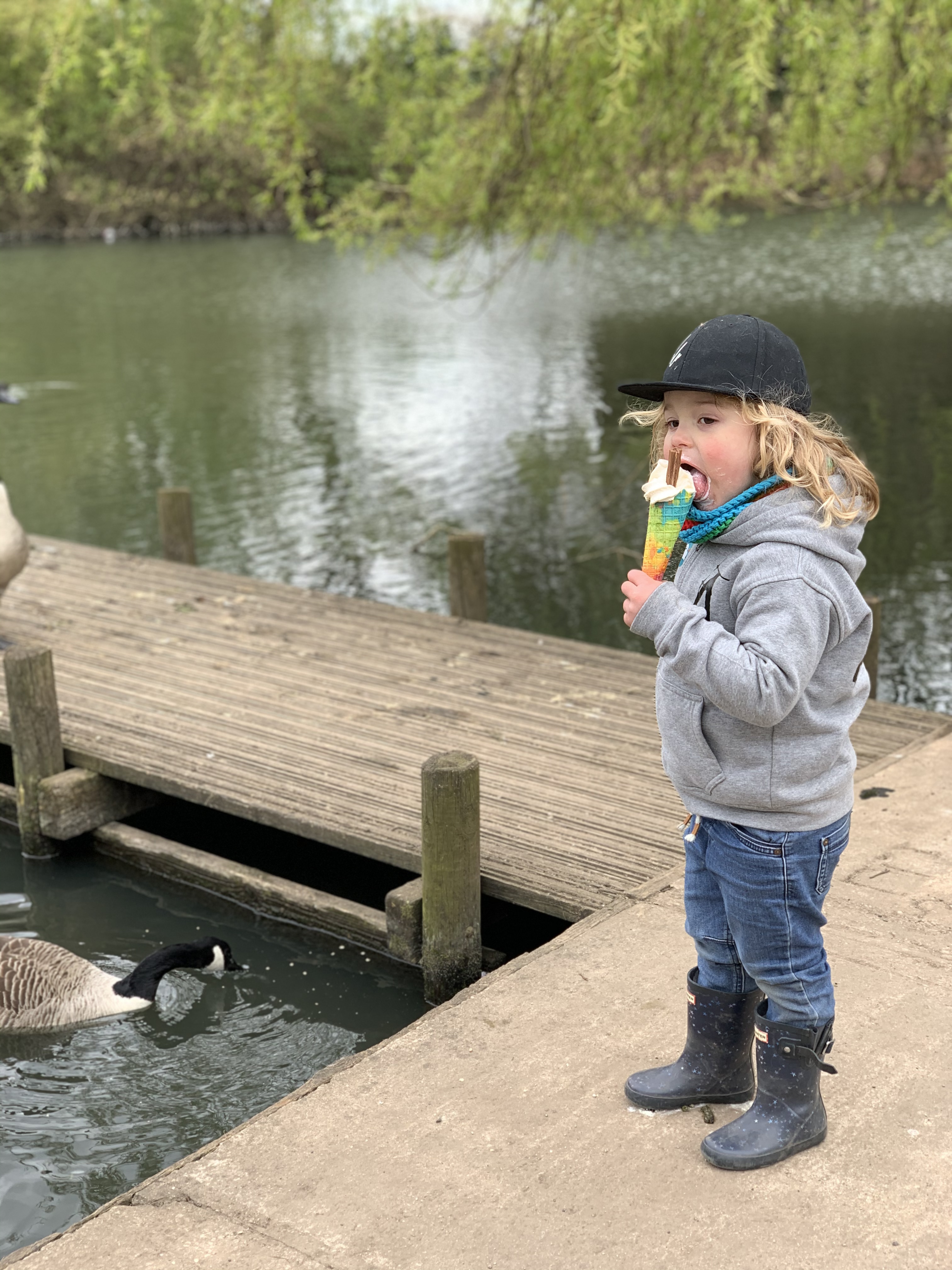 Whilst concentrating on cycling I couldn't take many pictures along the way but the views were glorious even for an overcast day. We encountered people fishing and horse riding and we also passed alongside the Echills wood railway which is having some renovation work done whilst closed (due to distancing restrictions). I've promised Arlo we will come back and ride the train as soon as we can. Following the train route we found another fabulous adventure play park to explore at the end of a cycle trail and paused here for ice cream from the van and to meet some geese and moor hens.
It's £4.50 to park at Kingsbury for the full day, the cafe is open at the moment for takeaway food and the toilet facilities are also open and you can purchase a day fishing permit from the visitor centre. Check out the Facebook page for the most up to date visitor information.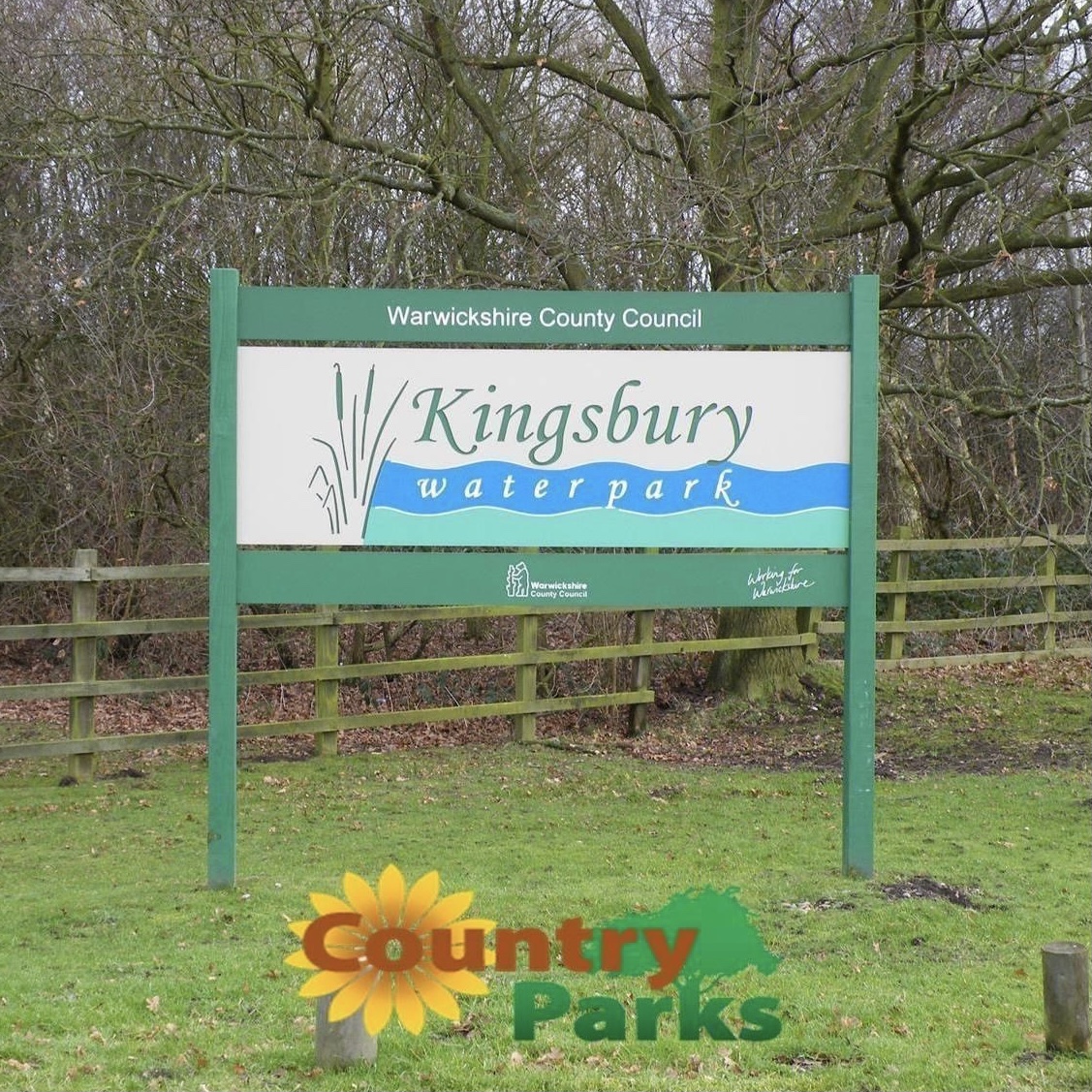 The bicycle I chose was ££14 to hire for an hour. There are various different bicycles at different prices to hire for varying lengths of time. With adults bikes starting at £7 per hour and a selection of KMX go karts from £8-10 per hour depending on size. 
All bikes are available on a first come first serve basis and you can't pre book but customers return to the cabin throughout the day so it's not too long to wait and it's right beside the childrens play area. 
If you're looking for another place to explore on two wheels then maybe consider Cannock Chase?