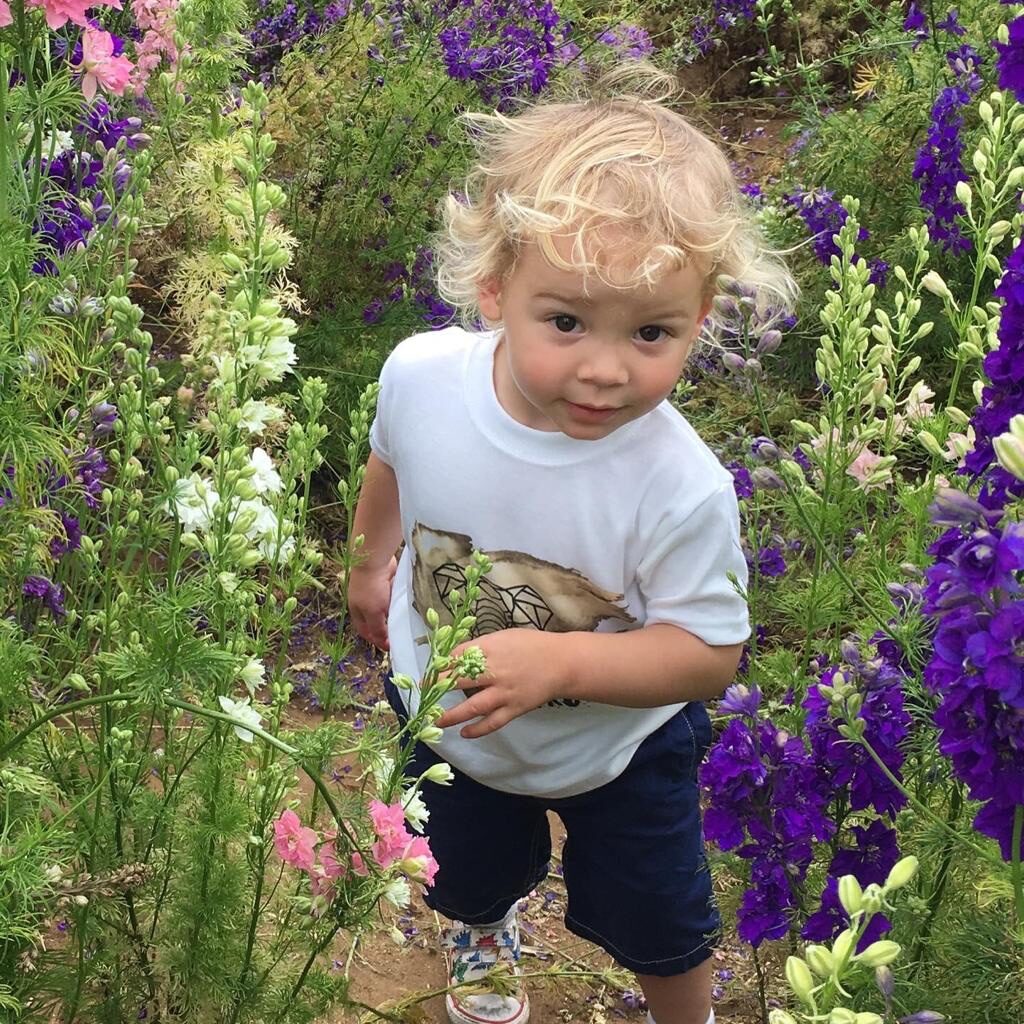 Step outside, summertime's in bloom! Well we have had one day of a heatwave and it's got me all excited dreaming about running through flower fields in floaty dresses and taking some glorious pictures for Instagram. I have my favourite flower fields in the West Midlands and thought I'd collate a list for you to go and get the perfect profile pictures. We also have guides to local farms and pumpkin patches too.
The confetti flower company
Without a doubt top of the list – the most famous of flower fields in the midlands. Located in Wick, Pershore. The main field is full of pastel shades of delphiniums you can walk and run through and these guys know exactly what they're doing. The organisation gets better year on year. They usually have various staged photo opportunities around the field with hay bales and farm vehicles as props. Tickets go on sale 20th June and you just book online – this year the fields are open from 30th June to 9th July.
Postcode: WR10 3NZ
Cotswold Lavendar Company
The glorious sea of purple which overlooks the vale of Evesham is a sight (and scent) to behold. Quite unlike any other it instantly makes you feel as though you're in the South of France, and not a shirt car journey from Birmingham. You can visit this year from 15th June to 7th August. Tickets must be purchased on arrival – peak ticket prices are £7 adults, £3 children and under 5's free. Card payments only. The cafe is no longer open but there's a cabin in the flower field to purchase lavender products and also serving drinks.
Postcode: WR12 7JY
Shropshire Flower Fields
New last year, and teamed up with Shropshire Festivals to open another flower field in the midlands to explore. Tickets will be available in July with expected peak season to be late July / early August. There's not a lot of detail on the website but the field will be located near Chetwynd Aston, Shropshire and you can join a mailing list to be the first to know.
Cattows Farm PYO sunflowers
Renowned for its huge pumpkin picking offering, the farm is also open during summer for picking your own fruits and towards the end of July, picking your own sunflowers. a glorious flower field in the midlands, Cattows farm is a lovely place with 400 acres to explore, a woodland walk is accessible from the farm shop if you fancy a summer stroll and then of course afterwards you can enjoy the Tea rooms too.
Postcode: LE67 2RF
Whitlocks End Farm Flowers
Based in Solihull the farm is open on Saturdays through the growing season to pick your own flowers. It's £2 for adults to visit and is usually open between 10am-2pm with prices at about 70p per stem for all sorts of seasonal floral delight. Check out their Facebook page to keep up to date on what's available to pick. This farm has the greatest variety of all flower fields in the midlands.
Postcode: B90 2PL
Churchfields PYO sunflowers
The perfect way to brighten the day, great photo opportunities and pick your own to take home too! Entrance to the Sunflower Fields can be found at the Maize Maze. Due to the natural flowering of the sunflowers the fields will be open for limited availability. There's no details on the dates for this year yet.
Your ticket will include six stems, additional sunflowers will be charged at £1 per stem. Secateurs will be given to an adult upon arrival, these must be returned to our check in prior to departure, failure to do so will incurr a £5 per pair charge. Tickets are non refundable & non transferable – Please wear sensible footwear in the sunflower fields – in wet weather it will be muddy! Children must be accompanied with an adult at all times.
Postcode: WR9 0AF
Sandwell Valley Country Park – sunflower field
The Forge Mill farm is usually home to a glorious field of sunflowers. This experience last year included a trail to explore and take glorious pictures and then the flowers were available to purchase at the farm shop from £1 a stem. We love visiting Sandwell valley because there's so much to do – it's a great place to explore with the kids and a full day out. Keep an eye on the Facebook group for info this year.
Postcode: B71 4BG
Becketts Farm – sunflower field
The sunflower field of dreams. This place gets better and better each year, hosted by the Farm shop it's a beautiful field of sunflowers to wander around and free to enter, but you can make a charitable donation which fundraises for NHS charities together. The sunflower season isn't very long and it's also very unpredictable so keep an eye out on socials for opening dates. Whilst you visit make sure to visit the farm shop for a wonderful selection of locally sourced produce. Last year we ate our cakes beside the field and had a lovely afternoon. I think this is arguably the best flower field in the Midlands.
The Umberslade Estate wildflower field.
We aren't quite sure what this will look like yet because we are waiting for announcements but there's two places to explore. First of all the flower fields surrounding the Estate near to the farm have been glorious in the past. You can park near the farmyard, enjoy catering from the espresso cafe and play in the park before heading out on the estate for a wander.
Postcode: B94 5AE
Umberslade adventures flower field and maize maze
Then there's also nearby Umberslade Adventures, a woodland play area full of high octane zip wires and an assault course which last year hosted an epic maize maze and sunflower field which was the most natural of experiences we enjoyed.
Postcode: B94 6SE