This is the most simple idea which I have seen doing the rounds lately….. and requires minimal set up compared to our recent tuff tray set ups like our car wash, construction and dinosaur swamp so worth trying out:
You will need:
Water based paint
Paint brush
Tuff tray
Hose pipe
Water spray
Fire characters
So here's a time lapse of me creating the set up – I literally squeezed paint straight from the bottles on to the tray and then spread it around with a brush – it didn't take too much artistic ability to get a flame.
Then I propped the tray up vertically and also balanced some little characters on the top of the tray for target practice.
Then that's it…. I let Arlo loose with the hose pipe and he knew immediately what to do.
It didn't take long for him to put out the fire once he figured out how to control the hose pipe, he also reached for his squidgy bottle to complete the job – great for his dexterity and building muscles in the hands.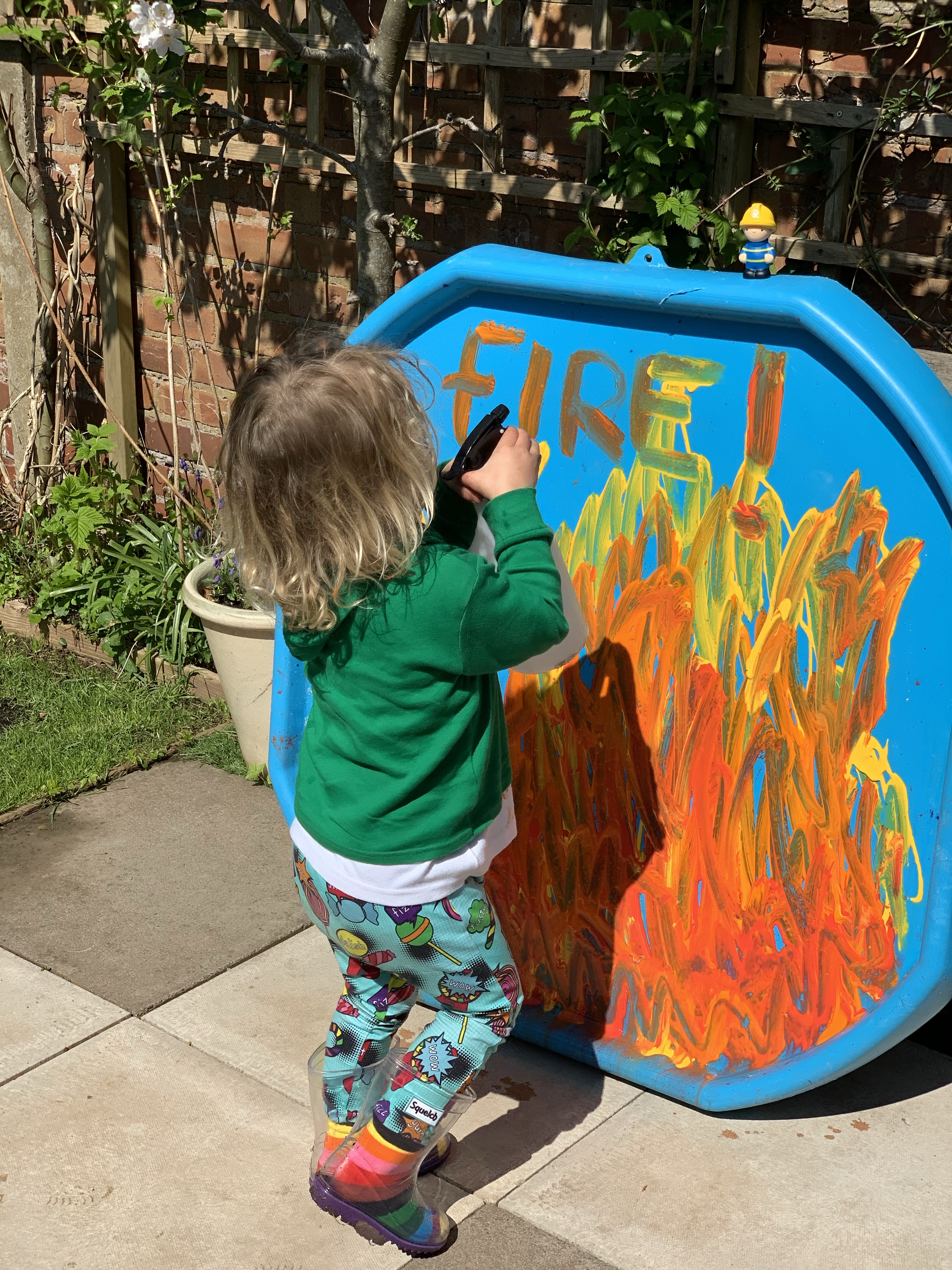 He then used the stream of water from the hose pipe to blast the characters off the top – it took him a while to get his aim but once he figured it out this was highly amusing for him.
Mom Tip: wait for the paint to dry before starting to make this last a little while longer
If you don't have a tuff tray then try this out by using chalk, water based paints or anything that you can think of that will wash off on a fence, wall or pavement.