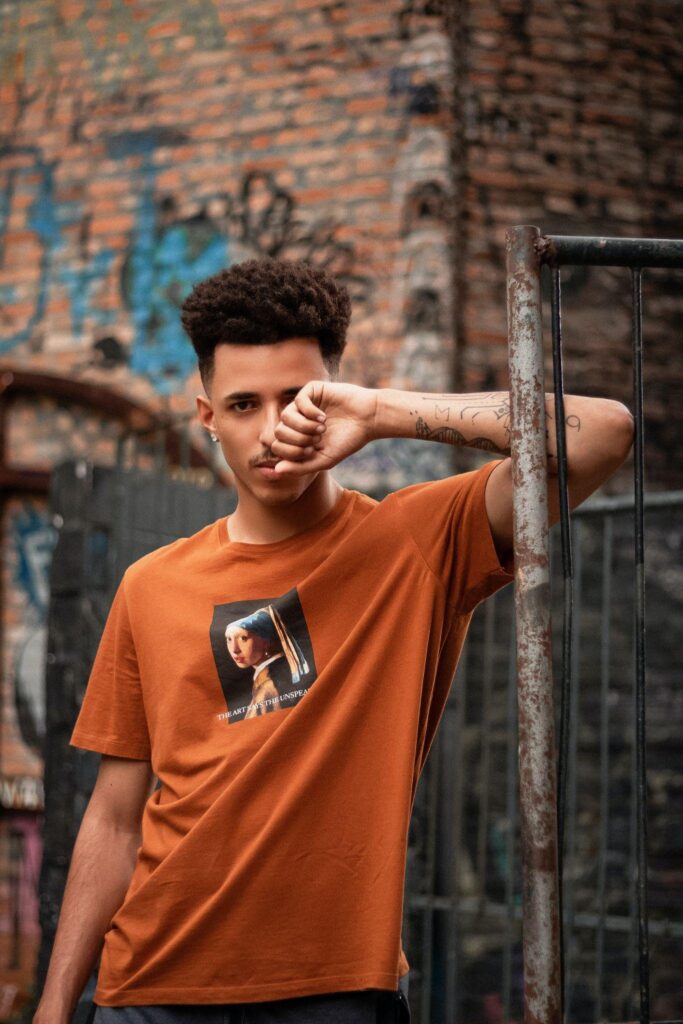 Personality is vital when making first impressions. But have you ever wondered what it would be like to show your personality through your clothes? It's possible using personalised t-shirts. This way, you will not only add originality to your outfits, but you will also have the opportunity to put your personal touch on your wardrobe by becoming your own designer!
If this idea appeals to you, but you don't know where to start, don't worry! We've put together a series of ideas below to spark your inspiration and help you have a better idea of how you can express your personality through custom t-shirts.
Add a Photo or More!
What better way to put your imprint on a t-shirt than to print a picture that represents you on it? Whether you choose a picture of your friends, your favorite place, your pet, or a scene from your favorite show or movie, pictures speak louder than words!
You can place the photo anywhere you want on the shirt. It is fashionable to print the picture on the back of the t-shirt and put a quote you like or a joke on the front. Being funny never fails to impress, and it's also a great ice-breaker if you want to socialize.
Use a Caricature!
If you have a good sense of humor, this type of design is for you! Caricature T-shirts are always popular, and rightly so!
They're fun, eye-catching, and engaging in design while giving an air of individuality to your outfit! These designs are perfect for attending festivals, going out with friends, or even going to school. Another idea is to choose some of your favorite memes or create your own through an online generator. You can never be too stylish or too funny!
Create Matching T-shirts!
Our personality is also influenced and shaped by the people we welcome into our lives, and especially by the friends who we spend much of our time with. That's why it's a great idea to create t-shirts with designs that match or complement each other for you and your friends.
Whether you print each other's nicknames on the front, arm, or back of the t-shirt, or a meaningful design for each of you, it is a unique and fun way to express your friendship!
Let Your Imagination Run Wild!
You may be surprised how many amazing things have been created by chance. So let your imagination play with different shapes, colors, and patterns without necessarily thinking about a design.
Just create step by step, and who knows, maybe the end result will be exactly what you want! There's nothing better than wearing a t-shirt whose design you own!
Choose Between Multiple Printing Methods
Since customized clothes are the future, more and more ways to print on a piece of clothing have emerged.
Thus, you have a variety of methods to choose from, depending on the desired result. You can opt for an embroidered pattern if you want a more stylish and elegant look. You can also choose to print a design directly on the shirt, either by DTG (Direct to Garment) printing or heat transfer.