This was a really simple Sunday afternoon activity, as part of our bird themed activities it only seemed right to make something to hang in our garden for the little robin who visits every day.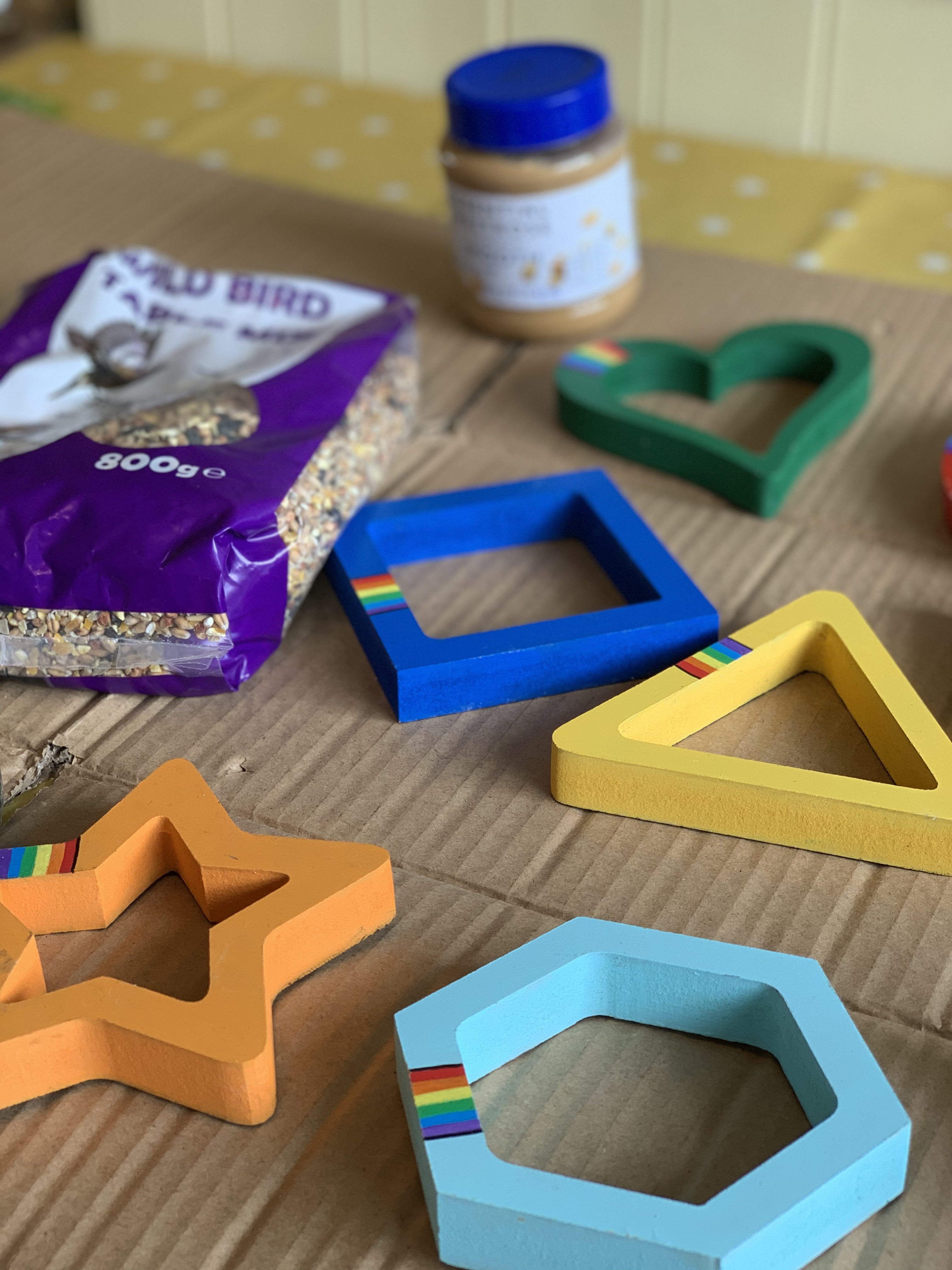 You will need:
Cardboard
Peanut butter
Bird seed
Hole punch
Twine
I chose to use our wooden shapes as stencils to draw around and then cut out – but you could easily use the cardboard from a loo roll or just go for one simple shape.
Once our shapes were cut out we used a hole punch first….this is important to do at this stage otherwise it gets messy!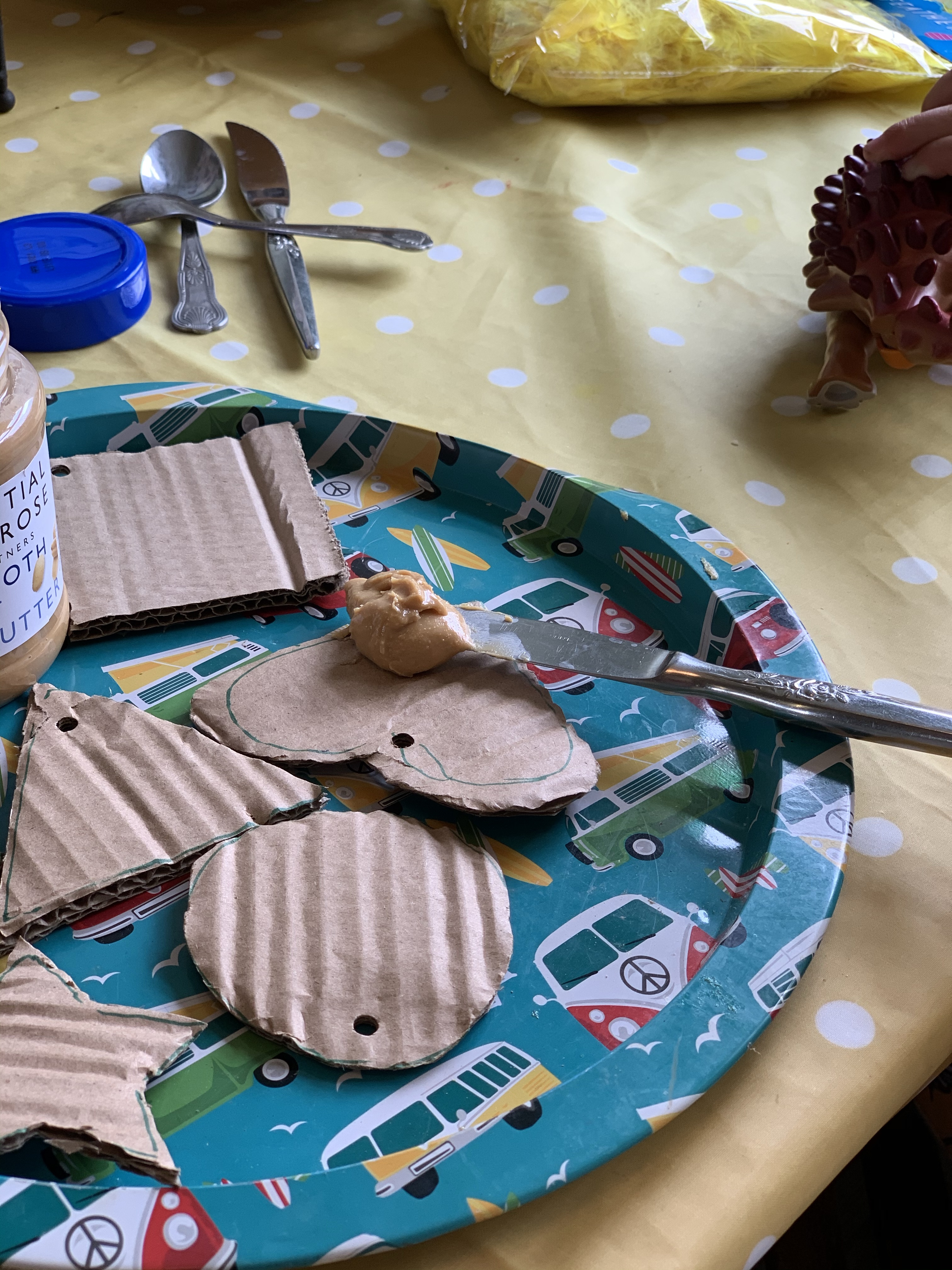 Here's the really messy fun bit…. smear peanut butter all over the cardboard shapes and then dip the shapes in to a container of bird seed.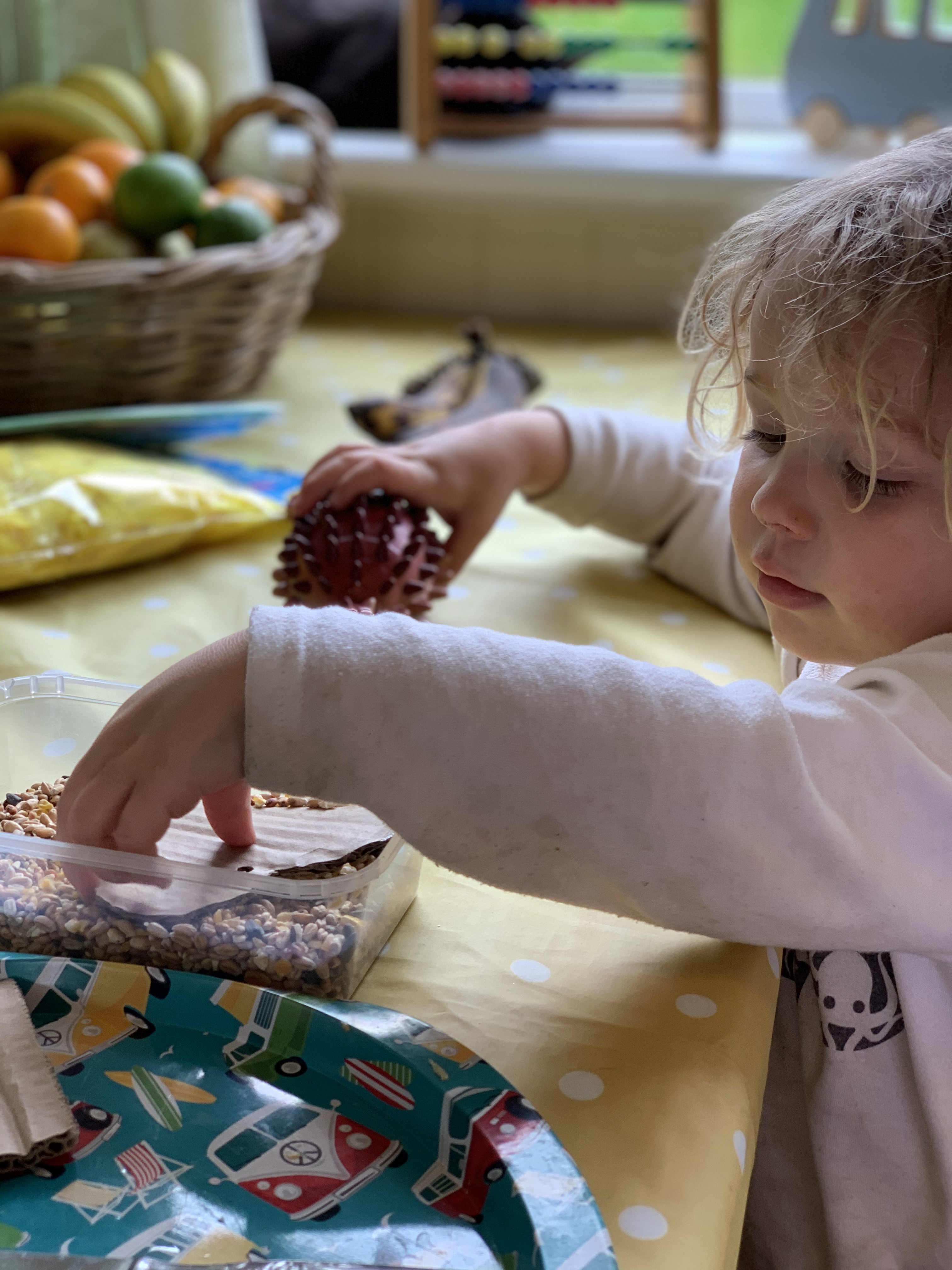 This part was the most fun for Arlo and he enjoyed seeing it all sticky and messy.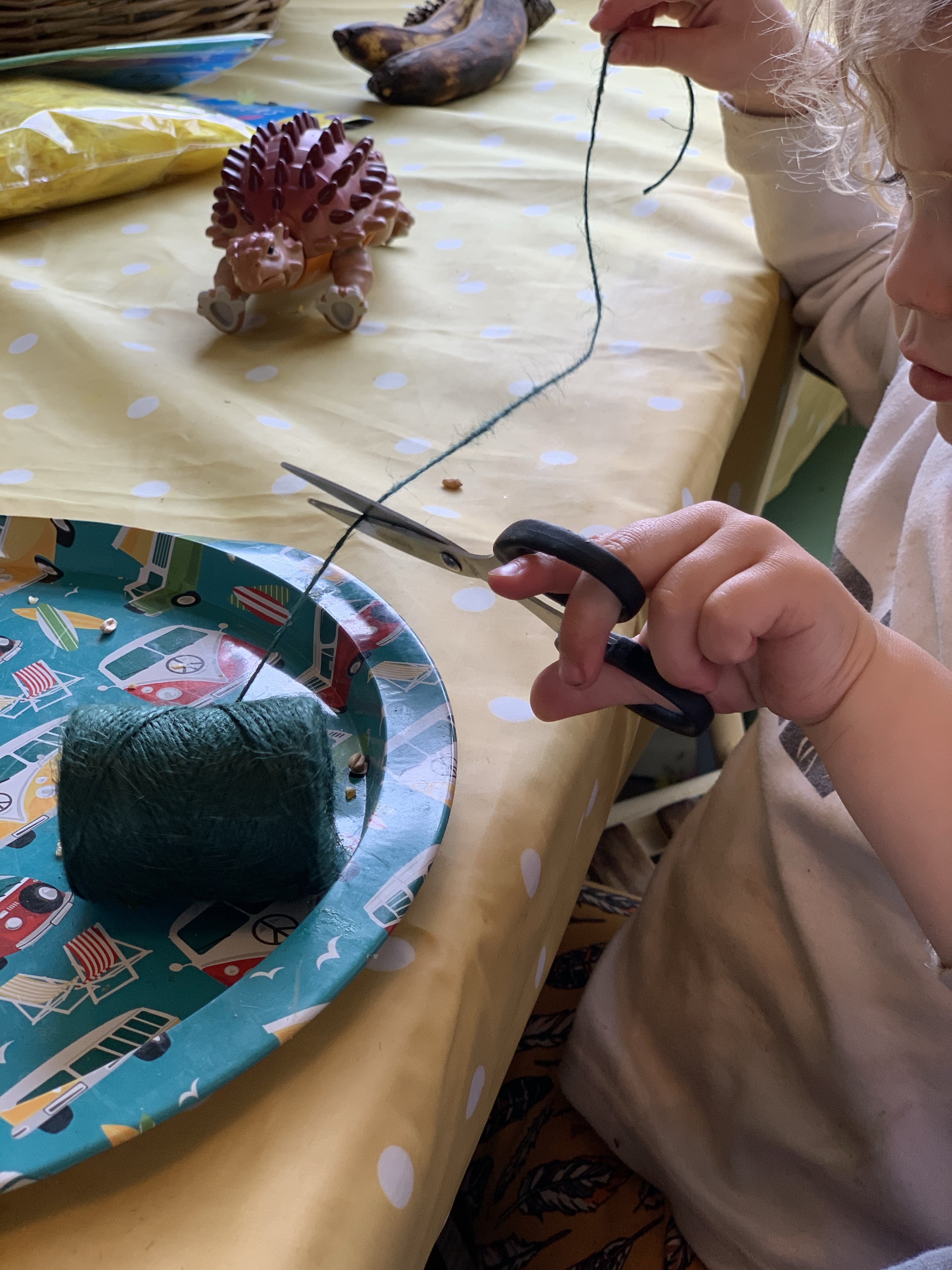 Cut your twine in to short lengths to loop through the holes…. with hindsight it's probably better and less messy to do this bit before the peanut butter but we didn't mind getting our fingers dirty.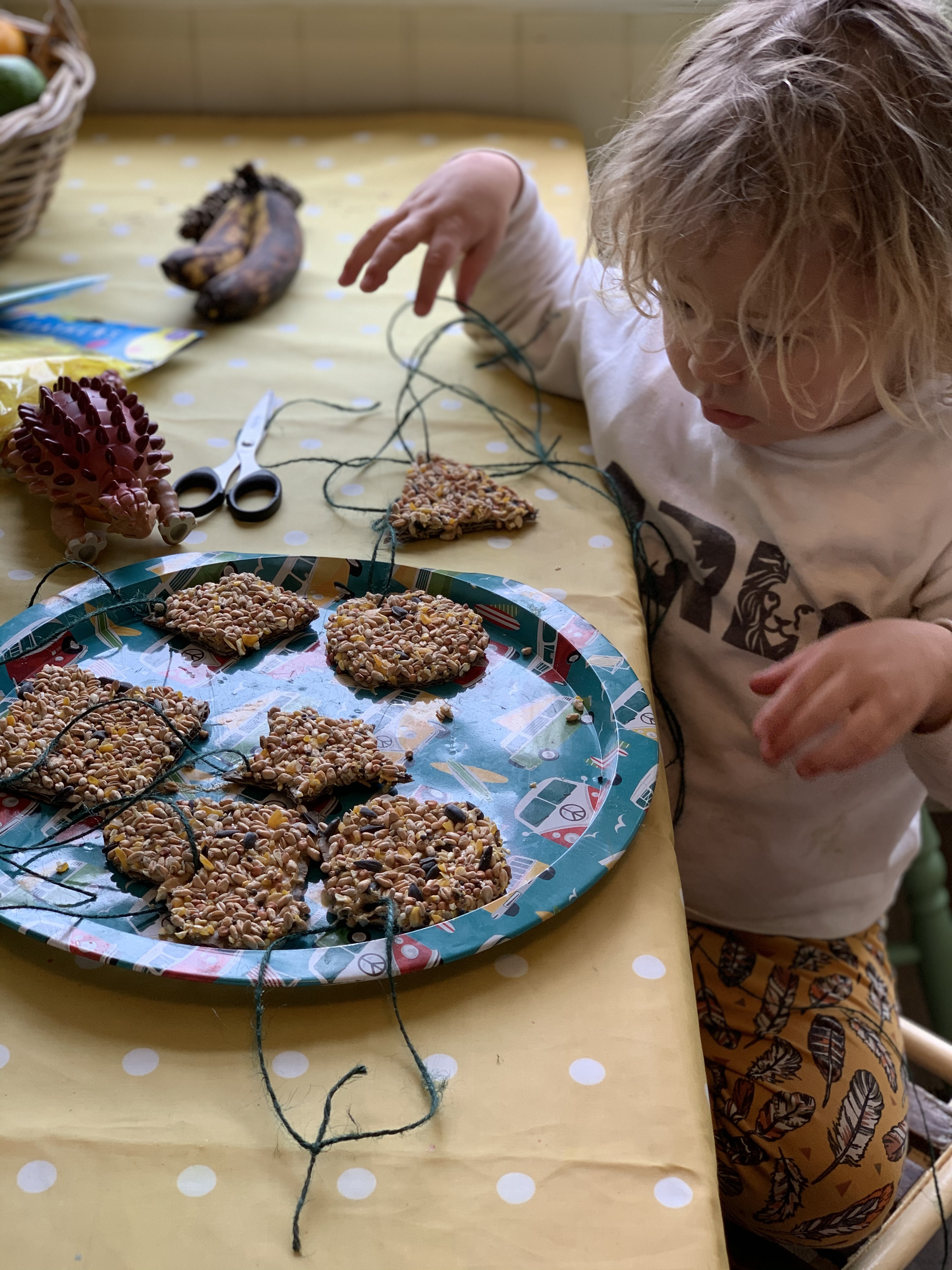 Then voila… one our shapes were strung it was time to hang them up in the garden and then sit and wait at the window inside for the birds to arrive.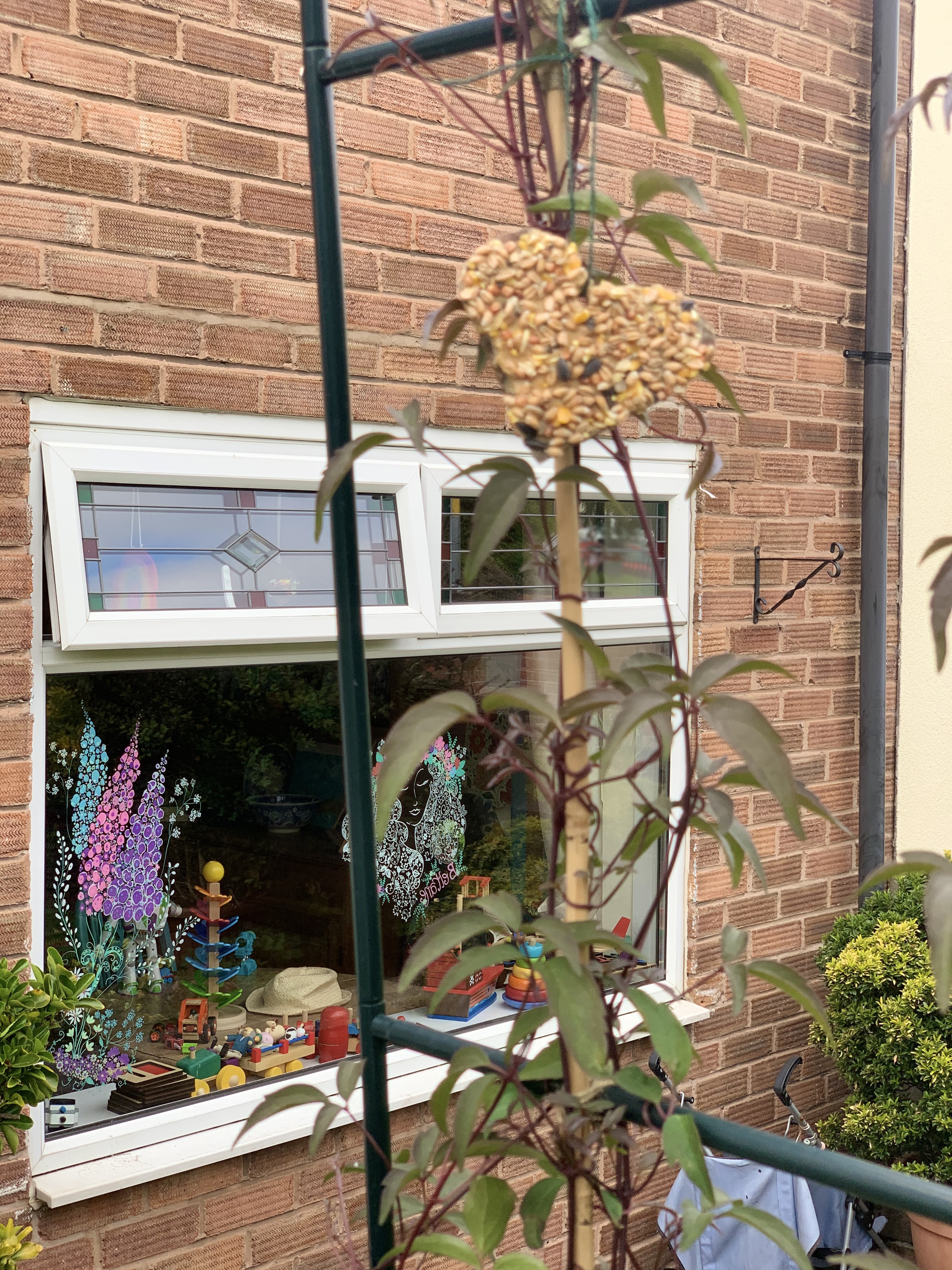 This really is super easy to do and fun for all ages. Check out our little video if you want to see how we managed: