This is the last of my clay ornaments. I was challenging myself to see just how many things I could make from one single pack and I surprised myself! We managed to end up with quite an array of things.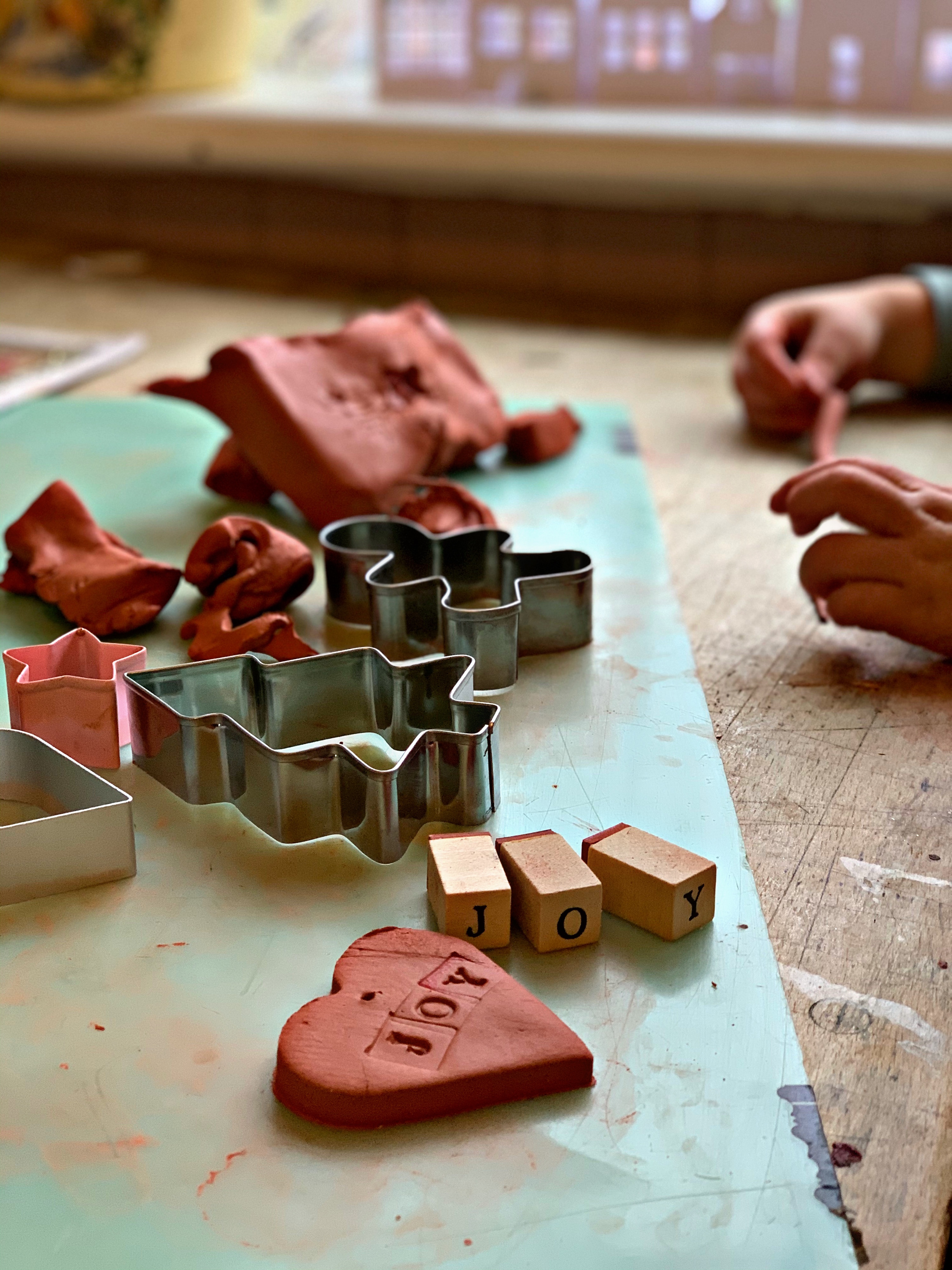 You will need:
Terracotta clay
Cookie cutters
Wooden skewer
Alphabet stamps
Twine
These start out in the same way as all of our other crafts – rolling out the clay and using cookie cutters to make shapes.
The unique touch to these decorations is using little alphabet stamps to press in words to the clay whilst it's still wet. We went for festive phrases such as joy and Noel as well as adding some names and initials so we can use these as gift tags and table settings.
Just like all of our previous clay projects, leave these to dry in a warm place for a couple of days and turn them occasionally. I loved how rustic these looked and so we left them as they are and added twine – but you could paint / decorate these to match your decor.
Check out some of our easy Christmas crafts here