Adding a Garland to a little space in your home adds an instant festive touch and I have two ideas here which are simple and make the perfect little feature.
Felt holly and Berry Garland
You will need:
An A4 sheet of green felt
An A4 sheet of red felt
Scissors
Holly Leaf template
Circle template
A needle and thread
The process is super simple – and you know I love an easy Christmas craft. Once you have your template – simply trace and cut your leaves and circles from felt. This is something you can really take your time with, and let the older kids safely develop their dexterity skills. Alternatively you can fold your felt and cut out a few at a time.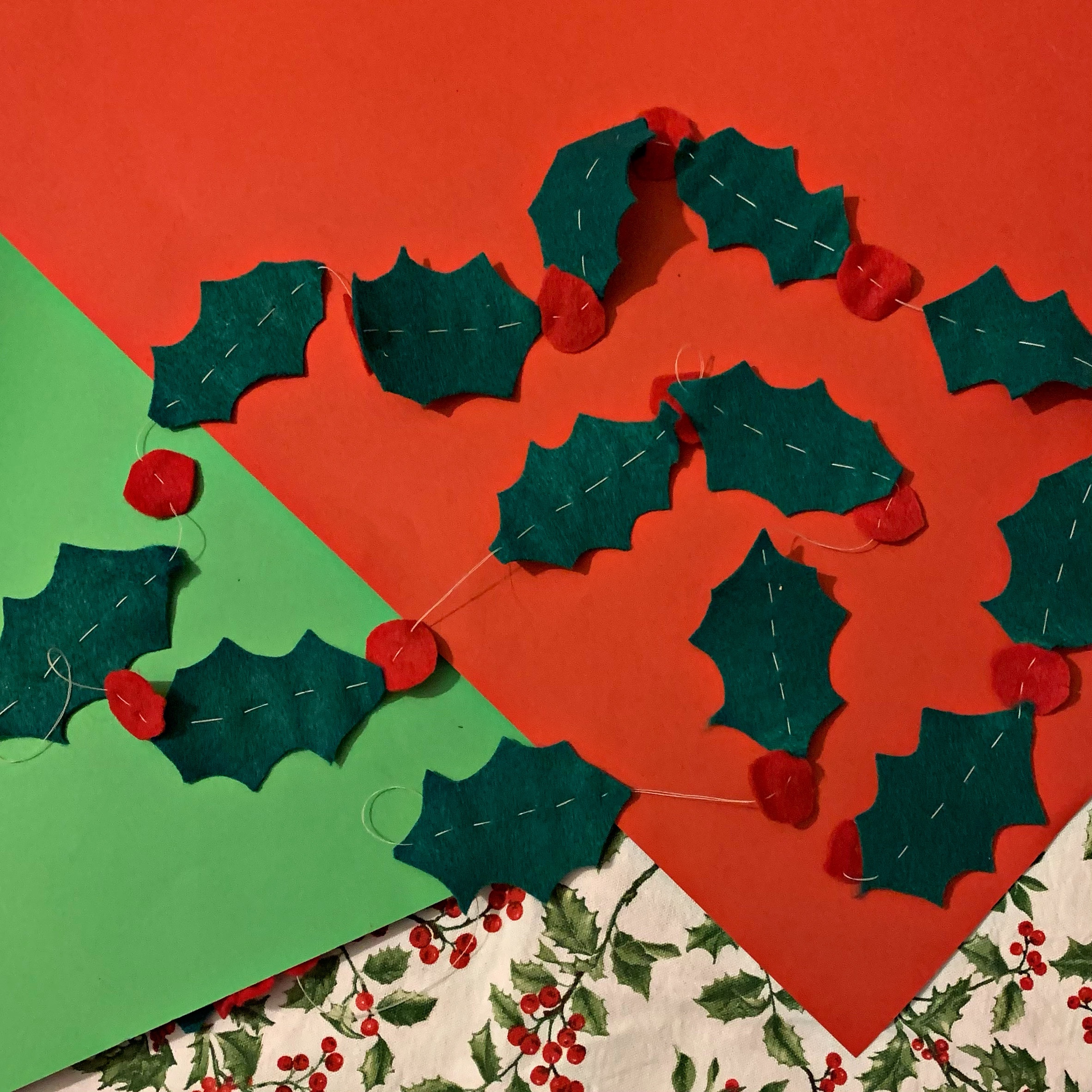 Then take your needle and use a simple running stitch to thread through it all. I use this stitch because it's again a super easy craft activity for kids and it's also easy to adjust the position of the leaves and berries as you hang it in place.
Clay star Garland
This is another of my clay Christmas craft projects and again really simple. I can't quite believe how much I have made from one pack of clay! As per all of my other clay projects – these all begin by rolling, cutting and drying clay. I made ten stars (one went on the Christmas tree) but I wish I'd made twenty!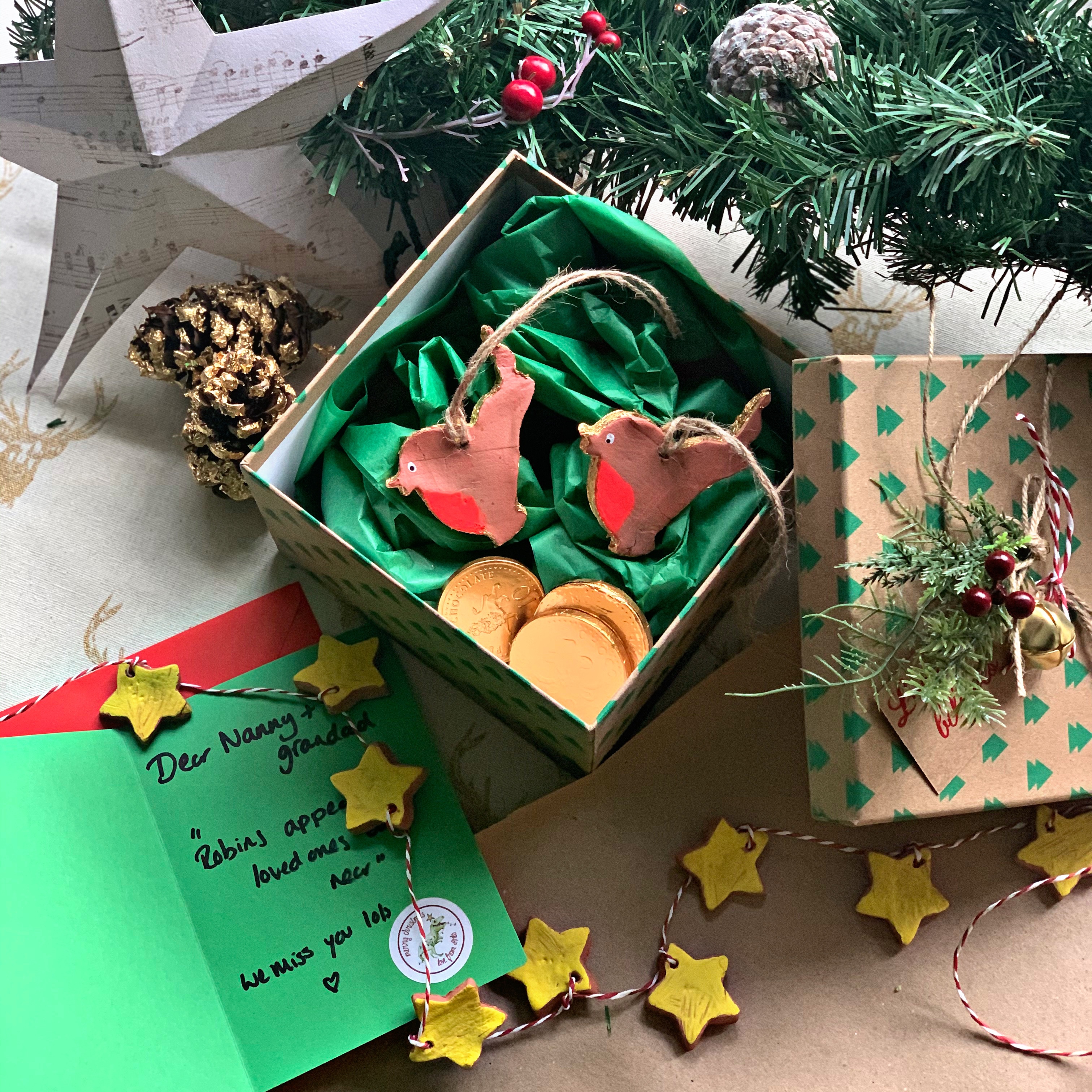 Once the clay was dry I used a chalk pen to colour them bright yellow on one side and then threaded these on to a candy cane twine and knotted them about 7cm apart. This little set has been draped across various centre pieces to add a splash of colour.