This blog contains PR products previously gifted to us
We have just come home from a little expedition to the postbox and I feel as though the countdown to Christmas has well and truly begun. We started this morning with the elf arrival and a Northpole Breakfast – I wasn't sure how Arlo would react to it all.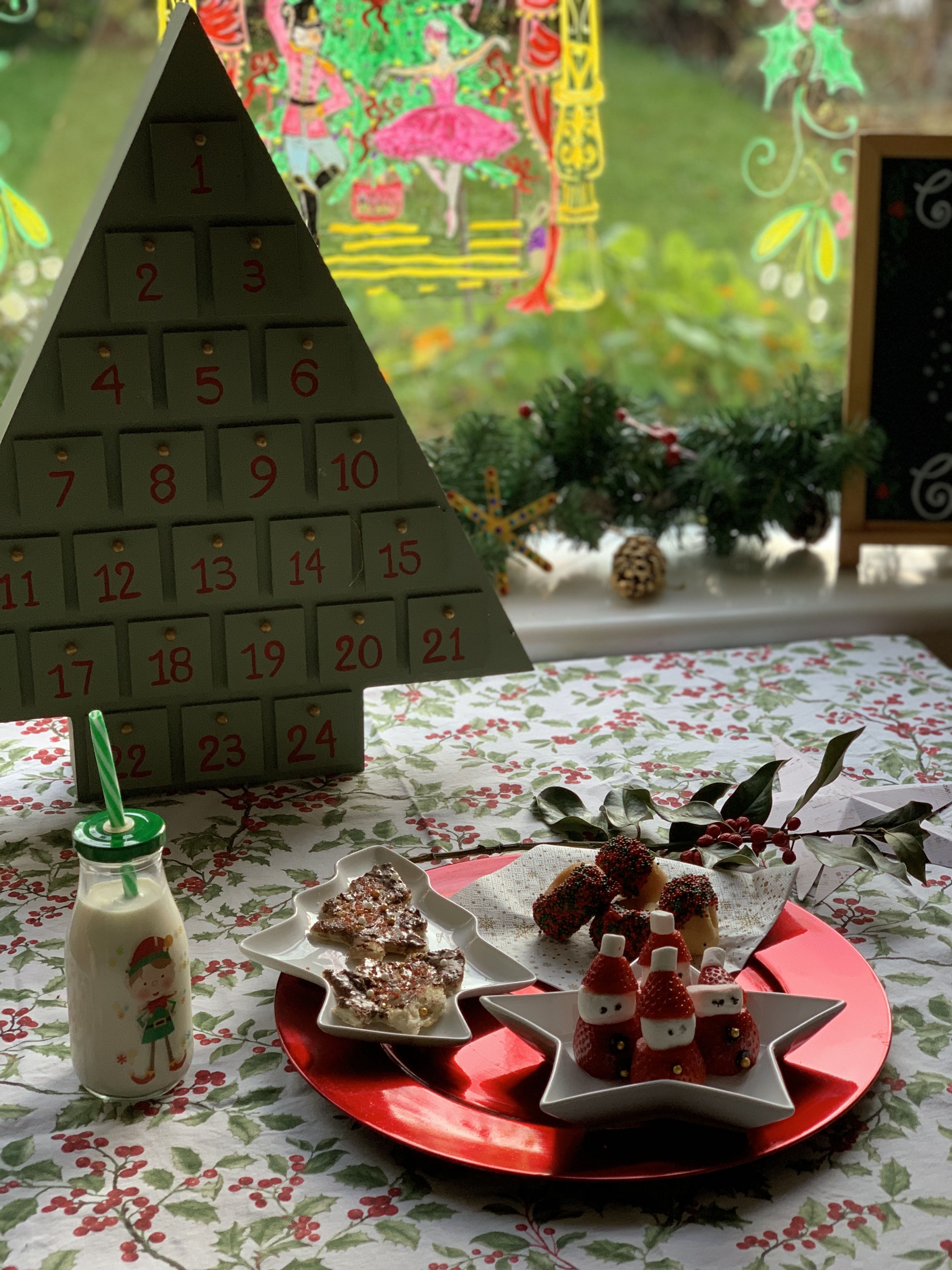 He was slightly overwhelmed if I'm honest but I'm enjoying the concept of the elf watching him and telling Santa when he has been good – it's going to work wonders! We introduced our elf in a hot air balloon which I purchased from a local business – Inflation Creation Events
We're working on a project with Design Bundles on Instagram and so have been sent lots of different festive themed activities to complete with our Elf and the first one we started with was writing our letter to Santa.
Arlo took this task very seriously and got to work – insisting on using red and green colours to complete his picture. Along with his little Santa pen I gave him a little help to fill in the details and then we popped our letter in to an envelope and addressed it to Santa.
Royal Mail have an address for Santa and if you write a letter before 11th December and pop it in the post with a stamp then there's a chance you will get a reply. So of course we went out for a walk, purchased a stamp and popped our letter in the postbox and sent it on its way.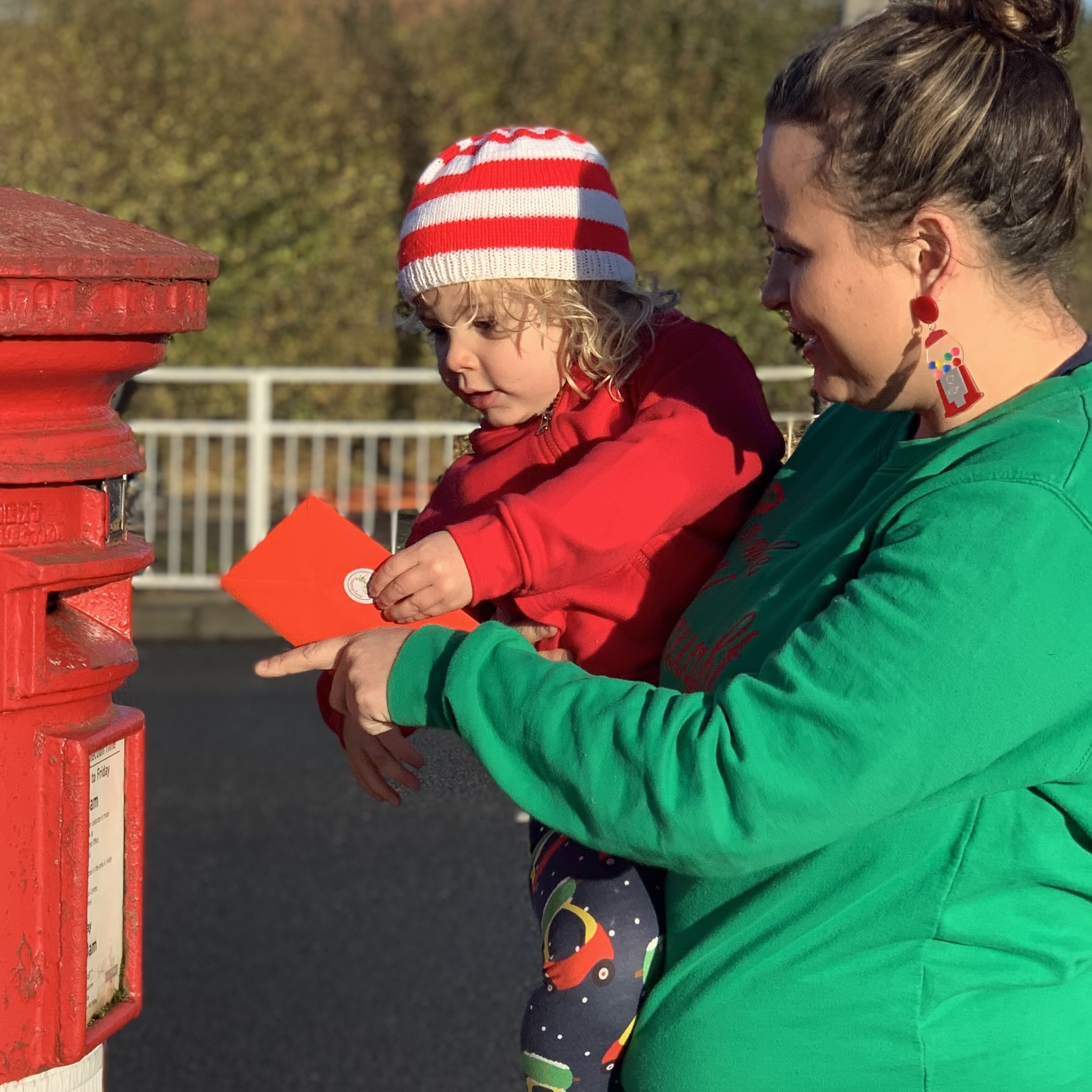 Arlo doesn't know this yet but I have already ordered him a letter here from Santa ready to give to him in the next few days which has been sent to us from the Lapland Mail room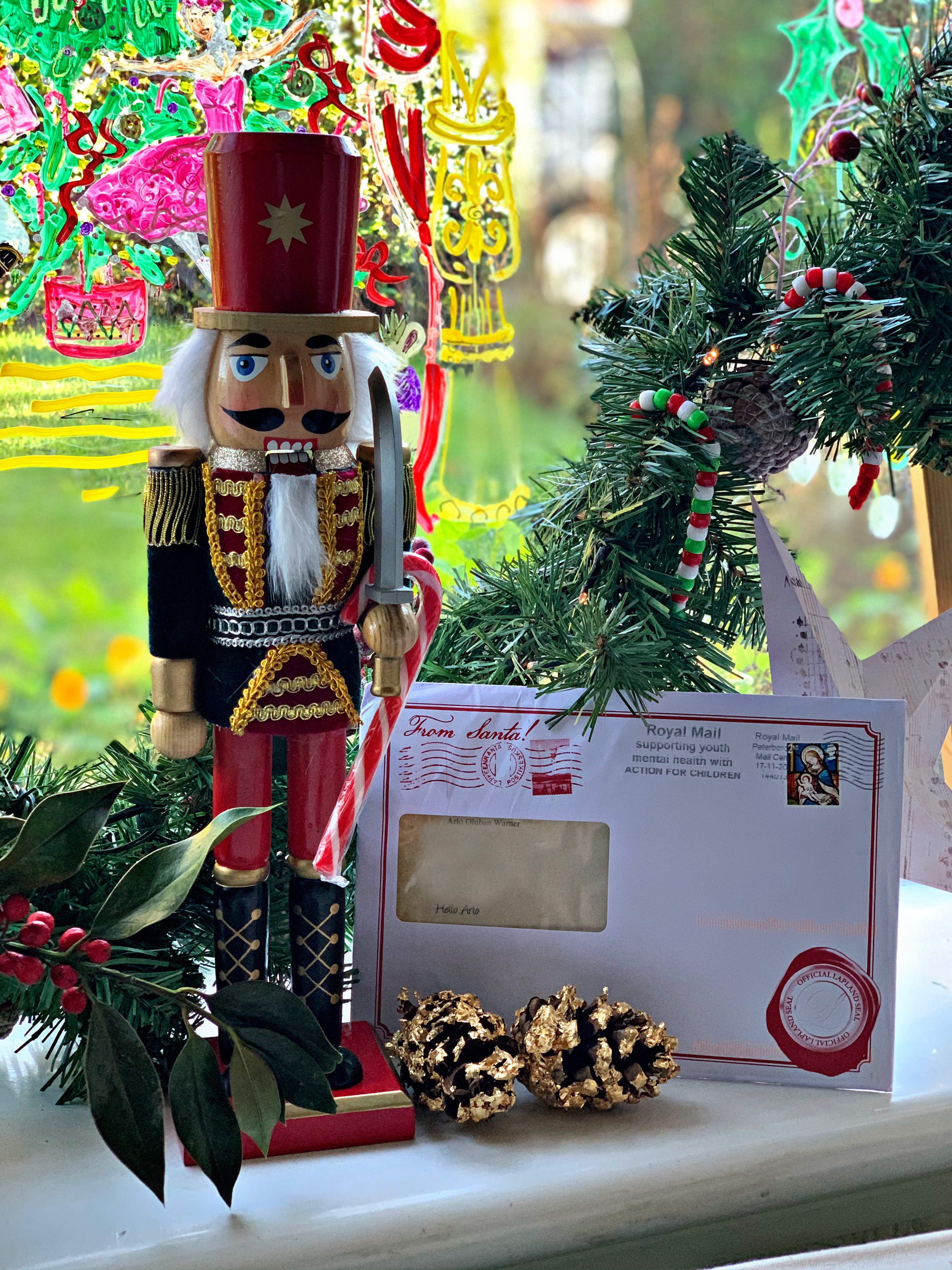 This lovely letter arrived shortly after I completed a simple online form – prices start from £8.95 and include a personalised letter, some festive themed activities and also a Certificate to confirm that you're on the nice list.
I can't wait to open all of this with him, we are entirely absorbed by the Christmas spirit here and having the best time together at home. I think we might have to put the Christmas tree up next!