When it comes to choosing gifts for friends and family I often prefer to give an experience rather than something physical. I'll take my nephews out for a birthday adventure, take my mom out for a lovely meal or I'll book my sister and I in for a spa day. These kind of experiences are an opportunity to create memories and participate in something which you might not organise for yourself. Buyagift is a website which helps you to give the gift of an experience voucher to loved ones in the most streamlined way.
The buyagift website platform is really easy to navigate and there's hundreds of different ideas. You can explore for gift inspiration by filtering locations and different categories of experiences and then decide on something suitable and within your budget to gift or you can opt to buy a voucher with monetary value from £10 up to £250.
Once you've chosen an experience or voucher you then simply place your order in to a basket and checkout. The voucher you choose to purchase can be sent out digitally via an email, which is great for a last minute gift idea as you can print it out instantly and pop it inside a card. Alternatively you can opt for postal delivery with an experience box.
The experience box comes with the printed voucher and a little booklet of ideas on how the recipient could use the voucher. A fun together experience box for example is £39.99 and includes a selection of ideas from days out to meals and experiences which the voucher could be redeemed against. This makes for a great gift for a couple and I like having the little booklet to hand which covers lots of great ideas for activities.
The flexible nature of the redeeming process is what makes buyagift ideal. Your recipient, having received the code uses the website themselves to book their experience. I have tested out this process myself and found it to be really simple to navigate. The voucher code is kept secure with a PIN number and you enter these for access to the options available.
You can look at experiences which are covered by the cost of your voucher, and as a recipient you can choose anything you like. This flexibility is what makes this service such a great idea, the recipient isn't limited in choice. I have had a good look through the website and tried out several different options including spa days and booking meals.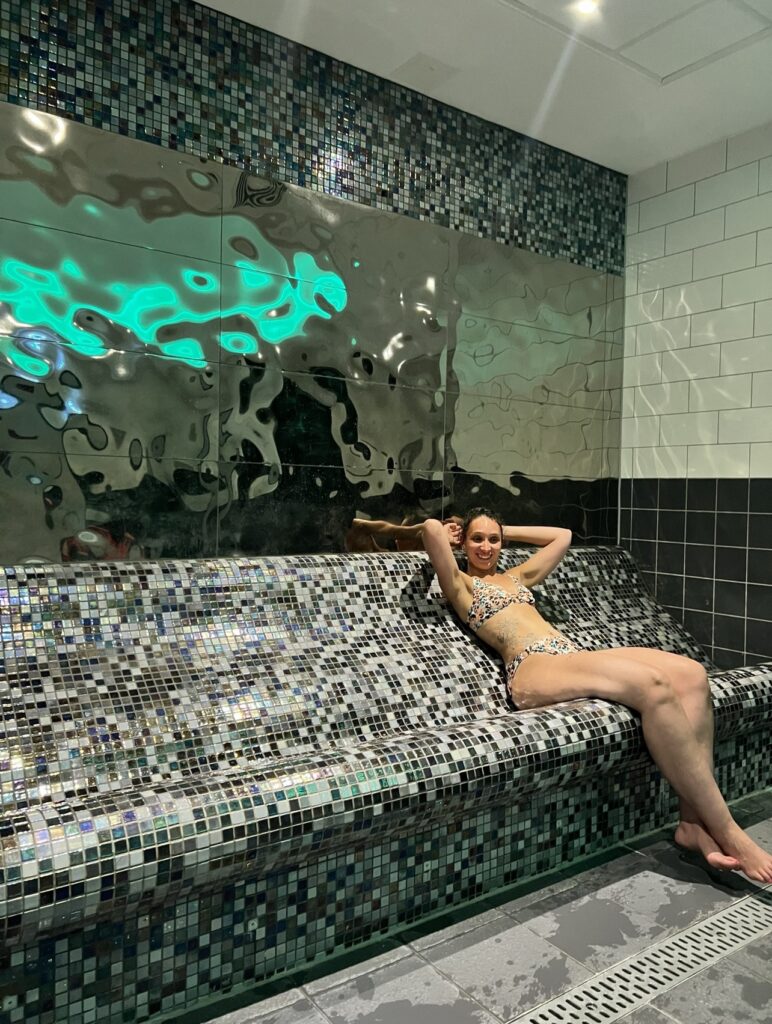 You can filter by location or theme, and so for example I have used vouchers previously to book a meal whilst travelling in a new city. As a recipient you can also choose to look at all of the different experiences available and put your voucher towards something of a higher value.
The booking process is simple. Each experience has its own terms and conditions which you need to check – for example driving activities will have age restrictions and it's possible will require a driving licence. Each partner business has their own booking platform – once you redeem your voucher on the buy a gift platform you are then transferred to the partner to choose your dates / times etc. each experience will have their own confirmation process.
For restaurant bookings I have been sent across an email confirmation with a new code, and then used the free text box on the platform to write "using a buyagift voucher code" – at Gauchos in Birmingham this process was very simple. I also clarified this upon arrival with the host. We were given a set menu and the value was applied to our total bill and so we only paid for additional drinks and a service charge.
I have also used a buyagift voucher code previously for booking with Bannatynes for a spa day experience. Here the spa online platform required me to use my specific code to make a booking for my day/ time and chosen treatments. On the day of my visit I was also excited to learn that I had the opportunity to order food at the spa at a discounted rate.
Being such a fan of trying new things, and creating memories through shared experiences I am delighted that BuyaGift are able to offer one of my readers a "Happy Christmas Experience Box" – worth £49.99 which you could use to treat yourself or perhaps gift to loved ones this festive season. Click below to enter:
Giveaway closes 30/11/22 – t&c's apply
Don't forget to check out our other giveaways here