Arlo is absolutely obsessed with all things relating to the natural world. He could name a dozen animals before he could recognise colours and he continually surprises us now with amazing nature facts. Just yesterday on our way to the Safari Park he told me that ants were one of the strongest animals – I had to use google to fact check and he was right. Leaf cutter ants can carry up to fifty times their own body weight and so they are indeed one of the strongest animals in the world.
It's little surprise therefore that Arlo is showing an interest in the environment at such a young age. His nursery already covers topics such as recycling, and cutting down plastic waste to save the worlds oceans. He is very conscious about such matters and when we are out and about he often notices "trash" and tells me all about how naughty it is to see discarded coffee cups, he is very careful about using the right bins and we love that so many tourist attractions now offer recycling and waste bins to patrons. Every time he points something out like this it makes me second guess my own actions. I'm a creature of habit but making an effort to change.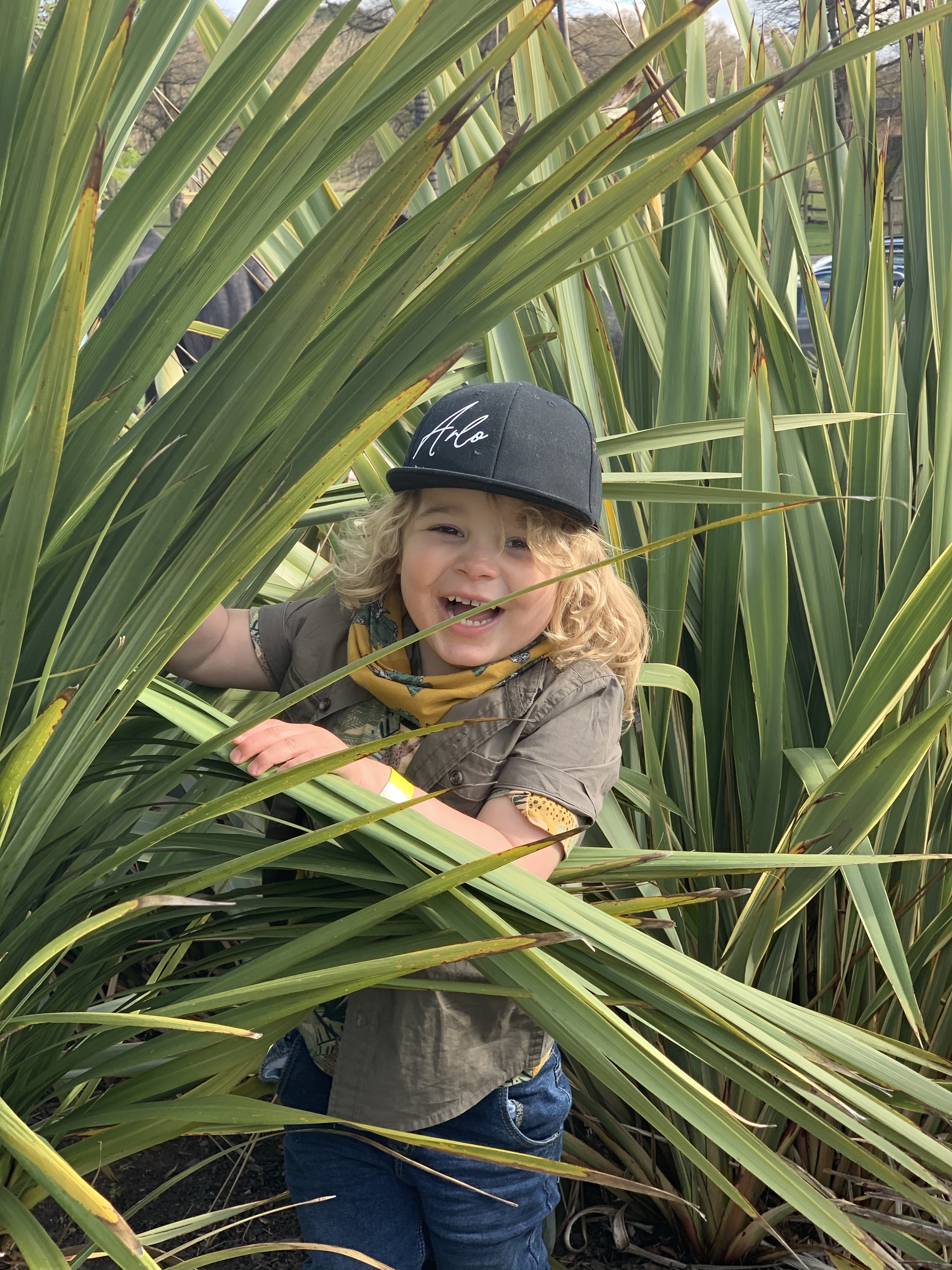 I know that we can't change all that's wrong in the world as individuals, but with Arlo's lead I've started paying attention to the little things we can do to reduce the amount of waste we generate which in turn goes to having a small impact on the environment around us. One of the first switches we made was to re-useable water bottles. We are always out and about, and switching to a water bottle which we top up from home has stopped us from buying countless drinks, it also saves us money and my top tip to parents is to freeze a half full bottle on its side overnight, top up with fresh water and you'll have a lovely cool drink to quench your thirst.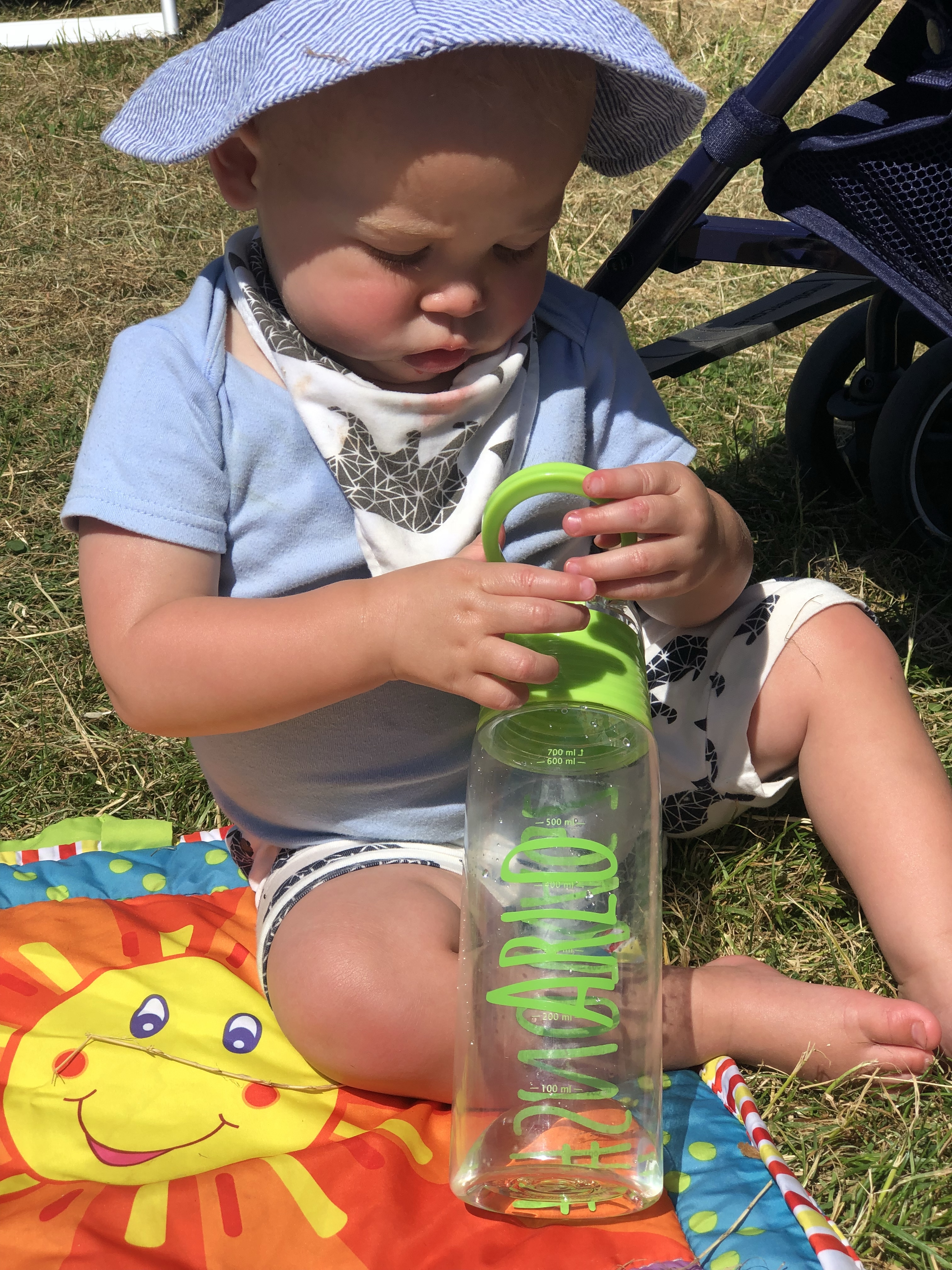 We now have a recycling bin and a normal waste bin which are collected weekly and I like to try and challenge myself to make sure that there's as little as possible in the household waste bin. Of course we already keep all of our cardboard and all sorts of bits and bobs to use in our craft projects, even making up toys for our parrot. I was however dismayed to notice just how much rubbish is generated from the packaging of products which we buy.
Sam loved his home made egg box foraging toy which we filled with nuts and treats for him to find.
We have made lots of changes to the way we buy food this last year, choosing loose fruit and veg which isn't packed in plastic and also visiting a local zero waste initiative to buy dry foods such as pasta and use our own reusable containers to bring it home. It's great to see brands committing to helping consumers by eliminating plastic waste from production and manufacturing which in turn has a greater impact on the world.
Brands such as Nereus are taking on the challenge and partnering with a fabulous organisation called Plastic Bank – a Canadian organisation who are experts in their field. They have officially prevented 1 billion bottles of ocean plastic, by concentrating on Recycling and coming up with innovative and enterprising solutions to repurpose plastic which in turn has a direct impact on the communities in which they work. Plastic Bank's Social Plastic® ecosystems result in improved access to employment, education, services, and technology for developing communities across the globe.
Once we cut down our waste at home drastically through our food packaging, it was also apparent just how many other ways we could make changes. We have switched to using more environmentally focused brands. It's a big part of our decision making when it comes to being consumers, our washing tablets now come as a monthly subscription in cardboard packaging and some of our cleaning products now have reusable bottles which are topped up with sachets rather than utilising the dreaded single use plastic. I find myself browsing the environmental policies of all brands I'm interested in.
I even turned our attention to our toothbrushes last year and we made a switch to bamboo brushes which eliminates needless waste as they have to be discarded every three months. These are such small changes but goodness knows how many plastic toothbrushes are in landfill right now. I've gone through at least a hundred in my lifetime, but we all have to start somewhere.
Next time you're putting the bins out take a look and see if there's anything you could change, not just for yourself but for those who will inherit the world we leave behind.