Aloha to Islanditos!
Our favourite Cutetitos surprise plushies have released a brand new tropical themed range – the Islanditos. Paloma was delighted to get her hands on three new surprise packets to unwrap and explore.
We have reviewed some of these before and I have to say the unwrapping experience is a sensory experience like no other, for reasons which I will explain. But first…
What are Cutetitos?
Cutetitos Islanditos are adorable, super-soft, stuffed animals wrapped and hidden in an island themed blanket ready to be unrolled and discovered! If you could cross a burrito with your favourite Teddy then this is exactly what you'd expect to make! Collect 10 all new animalitos in adorable prints and a new island themed wrap.
How to unwrap a cuteitos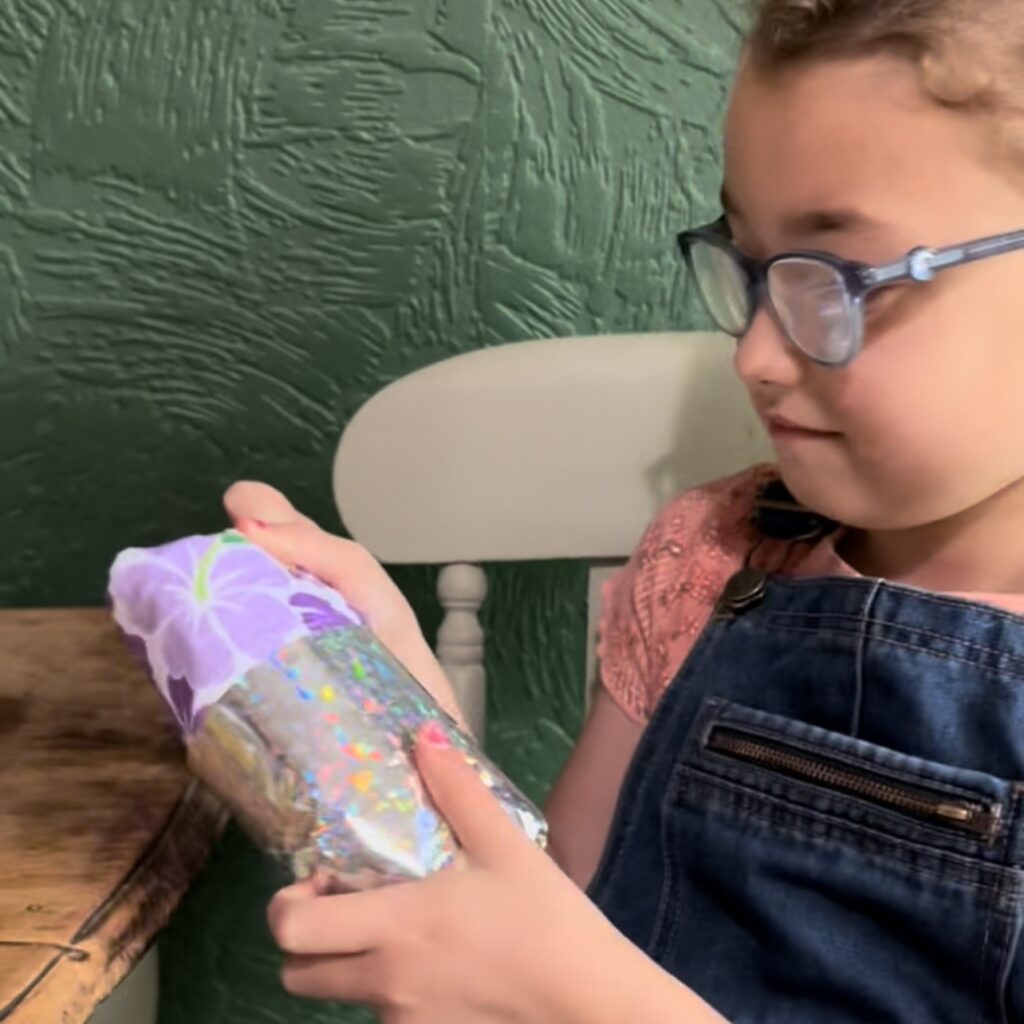 Cutetitos come uniquely wrapped in a large mystery bag building suspense of which Cutetito is inside. First of all you tear open the packaging to reveal a tightly wrapped blanket placed inside a sparkly sleeve. The first thing you experience immediately is the scent. This range features new tropical scents, bananas, another one is fruity and one has more of a coconut vibe. All equally as enticing. Then you have to unwrap and unroll to discover your new pet.
To find out if your Cutetito's personality is Tutti Fruity; soo Tutti Fruity; extra Tutti Fruity or super Tutti Fruity just unroll the blanket and look at the embroidered icon on its hip!

There are 10 brand new Cutetitos to collect! Some are super rare – can you find them? A pet collector card is included with additional information about your new pet including its species, name, and birthday and just how rare it is. Each also comes with their own unique and brightly coloured pattern inside their blankets which fits the tropical theme perfectly.
Value for money?
Cutetitos Islanditos are available now in retailers such as Smyths for £10 – I think they're ideal to pick up for birthday party gifts or a potential stocking filler. Not only are you getting a good quality plush but also the blanket which adds play value and the surprise unwrapping experience which is a great pull for kids this age.