The Science Mad! range features some awesome kits to get kids fascinated with science. We received a chemistry kit which delighted Logan as he's been exploring 'big schools' lately being in year six and looking forward to starting secondary school – mainly because of the classroom resources in science labs. This kit is £32.99 and available now in Smyths Toys.
The box we received contained so much stuff and as soon as I started reading the names of the chemicals on the little pots I had flashbacks to some of the science practicals I sat twenty years ago. The box even contains a mini Bunsen burner!
We very carefully took everything out of the box and explored all of the equipment – with test tubes and conical flasks this took a while for Logan as he wanted to know the correct names for everything and was already enthusiastically asking what the items were for.
There is a very detailed instruction booklet which lists lots of experiments. You may need additional items – I'd consider most to be household items such as lemon juice, but we did have to head out and get some bits. I'd suggest parents open the box and read through the booklet before planning to use this kit – we saved it for a rainy day and then had to head out to the shops in order to set up the Bunsen burner.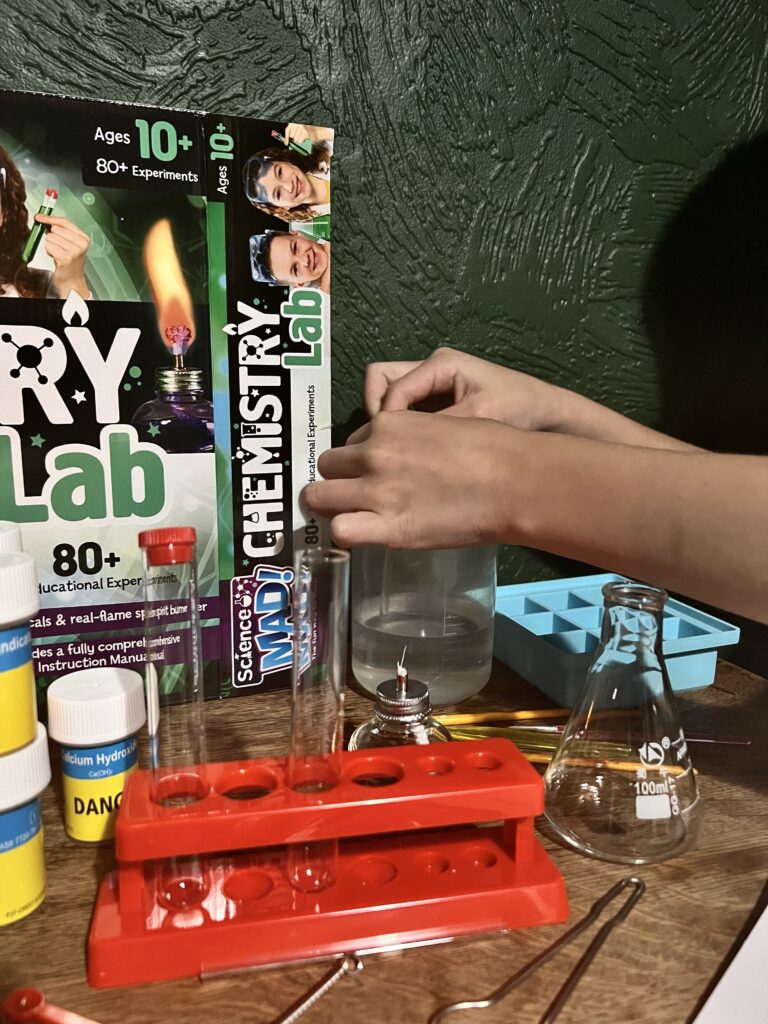 Each experiment is fairly simple to follow with the help of an adult and features complete step by step instructions, then at the back there's a results checker which tells you what you should be achieving – so for example we created invisible inks with a variety of different chemicals. When we used heat to reveal the invisible messages each chemical we had used ended up turning a different colour.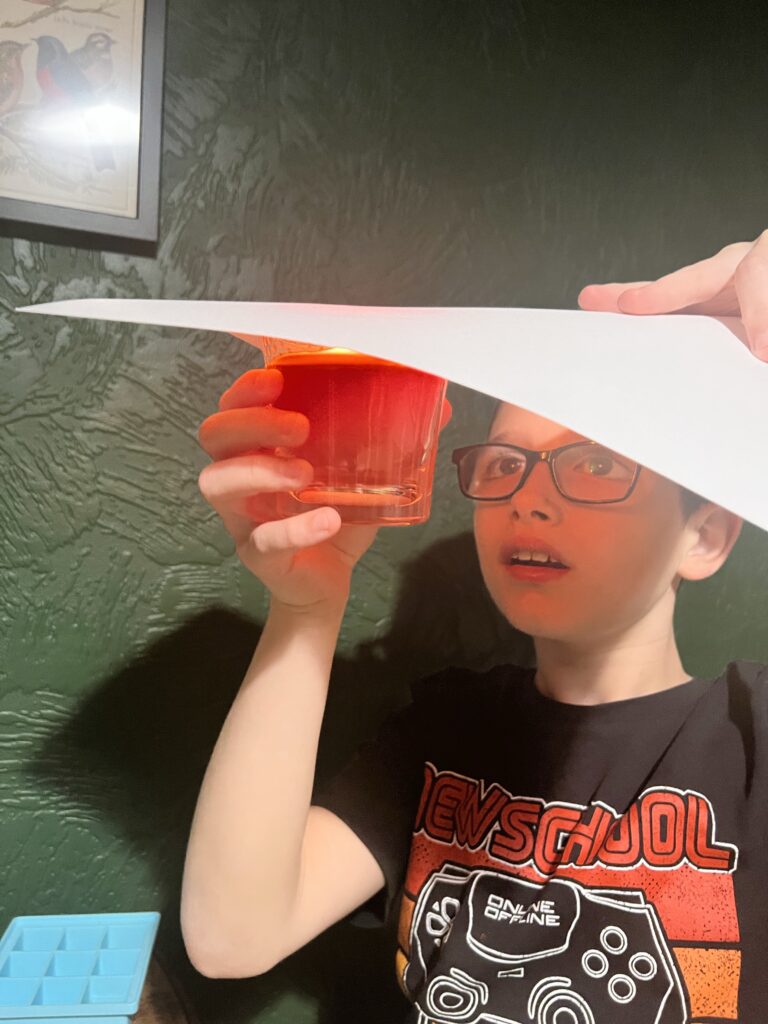 Some of the experiments like the invisible inks will give you instant results, but others require a little more time. We set up a copper sulphate crystal project which we had to come back to the next day to wait for it to give us some results.
We enjoyed that there was progression throughout the booklet, it starts off with some more basic experiments and later projects refer back to these and increase with challenge. I certainly would recommend adult supervision at all times with this kit. I didn't mind and found it equally as fun to participate.
Look out for other great kits and equipment in the range, including the Science Mad! Crystal Growing Lab, the Science Mad! Planetarium Star Globe, the Science Mad! Light Up Globe, the Science Mad! 5-in-1 Weather Station and the Science Mad! 30mm Telescope.
We have one Chemistry Kit to give away to a lucky winner – just tap the link below to head over to rafflecopter.
a Rafflecopter giveaway
T&c's apply – read more here. Competition closes on 23/10/22