These Gigabot Energy Core toys are an innovative little idea in that the sphere which represents the energy core ends up being used to construct the toy. I had no idea this was how it would work at first but when it dawned on me I was marvelling start the creativity put in to the development of this toy.
Arlo would not wait to burst open the Energy Core sphere. He tore it from Teh cardboard packaging and was desperate to break it open thinking that it was some sort of surprise inside just as I did, but as soon as the core was broken apart we realised that it formed lots of little pieces – 33 in fact.
Our pieces were all black and yellow – and would eventually be snapped together to make up our character "Gripbot" – Now I have to admit the instructions did have me puzzled at first – probably because I was still bemused that the sphere would make up the figure and I found it tricky to work out which way they would all be positioned.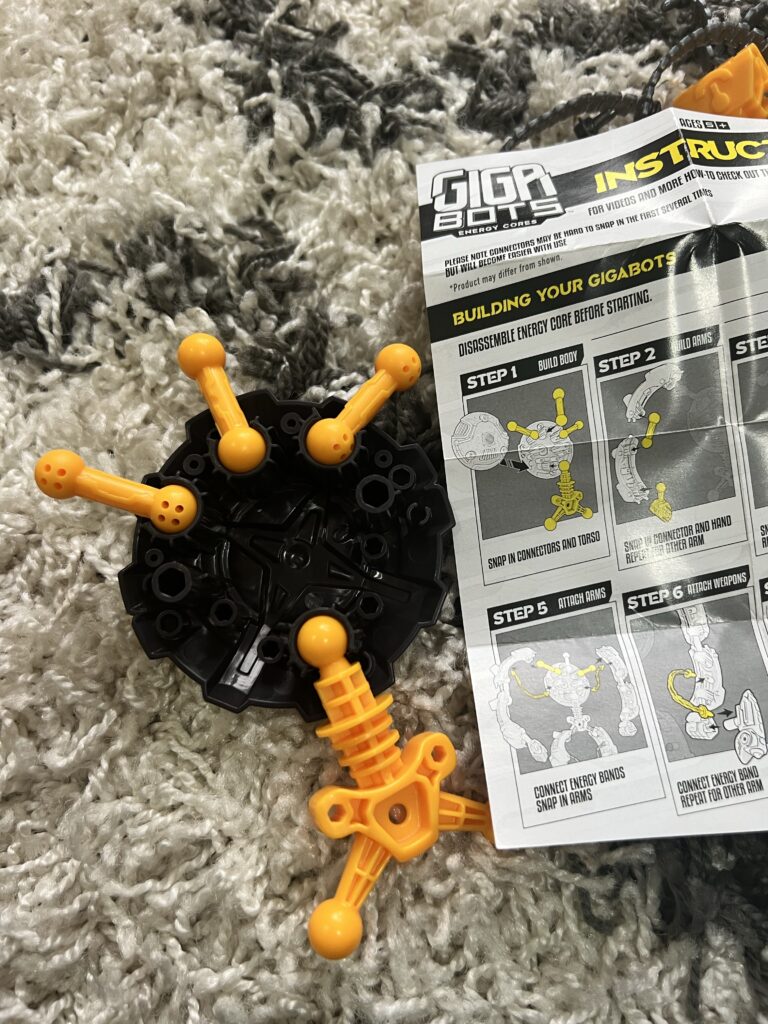 The instructions were fairly handy but perhaps the pieces could have been numbered? Arlo's wouldn't have been able to manage this independently at first try but he's been able to snap and switch pieces between figures since then so once you get the gist of it you're set.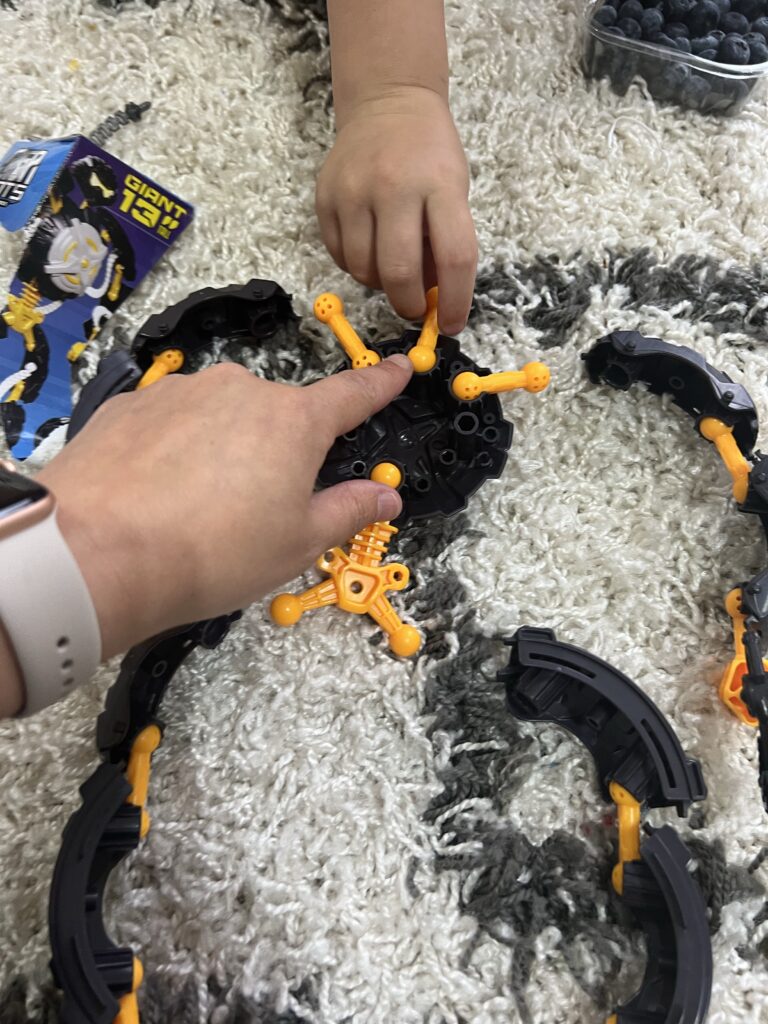 At first you do think it's quite flimsy but the pieces snap together really well and stand up to a fair amount of play activity – Arlo is always willing to put this to the test. Between the limbs were some little plastic chains of sorts – they serve no real function and I think they're there for the aesthetic so these didn't last long but didn't take anything away from the play value.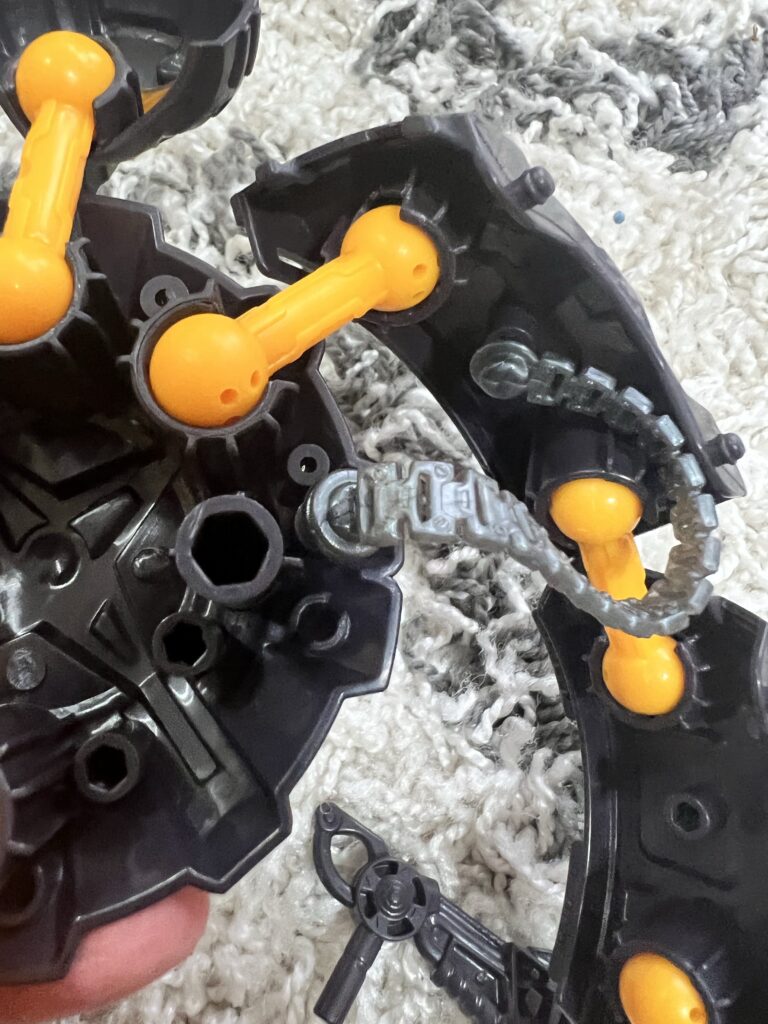 Our gigabot once constructed was much bigger than expected at over 13 inches tall. Fully posable he can be used for imaginary play and perhaps also for stop motion animation which is something my older nephew is really in to at the moment.
Gripbot is known as "The Scout". Brandishing a grenade blaster and shock sword. Gripbot is patient, loyal, and always focused on the task at hand! Gigabots are pitched as the perfect gift for children aged 5 and up who love action figure toys and construction toys, and were certainly a hit with Arlo.
Currently available at Smyths and coming in at under £15 we think these are great value for money with the construction and play elements as well as being collectible and part of a great range. Arlo has his eyes on the energy core Araknix Beast which looks like a real challenge!