This little choir of pine cone elf craft characters was really simple to put together and makes a beautiful little Christmas choir display.
You will need:
Pine cones
Wooden balls
Scraps of felt
Scissors
Double sided tape
Needle and thread
Glue
Bells
Pens to add features
First things first plan ahead and stick your wooden balls to the top of your pine cones with a strong wood glue. Once dry you can begin to dress your little characters.
For feet on our first elf I used a heart shaped piece of cardboard as a template and base to glue felt to. This worked for two of the pine cones but of course a couple just wouldn't balance and so I used a strip of felt to tuck in to the hollows of the cone and make dangly legs with boots for our Santa Elf.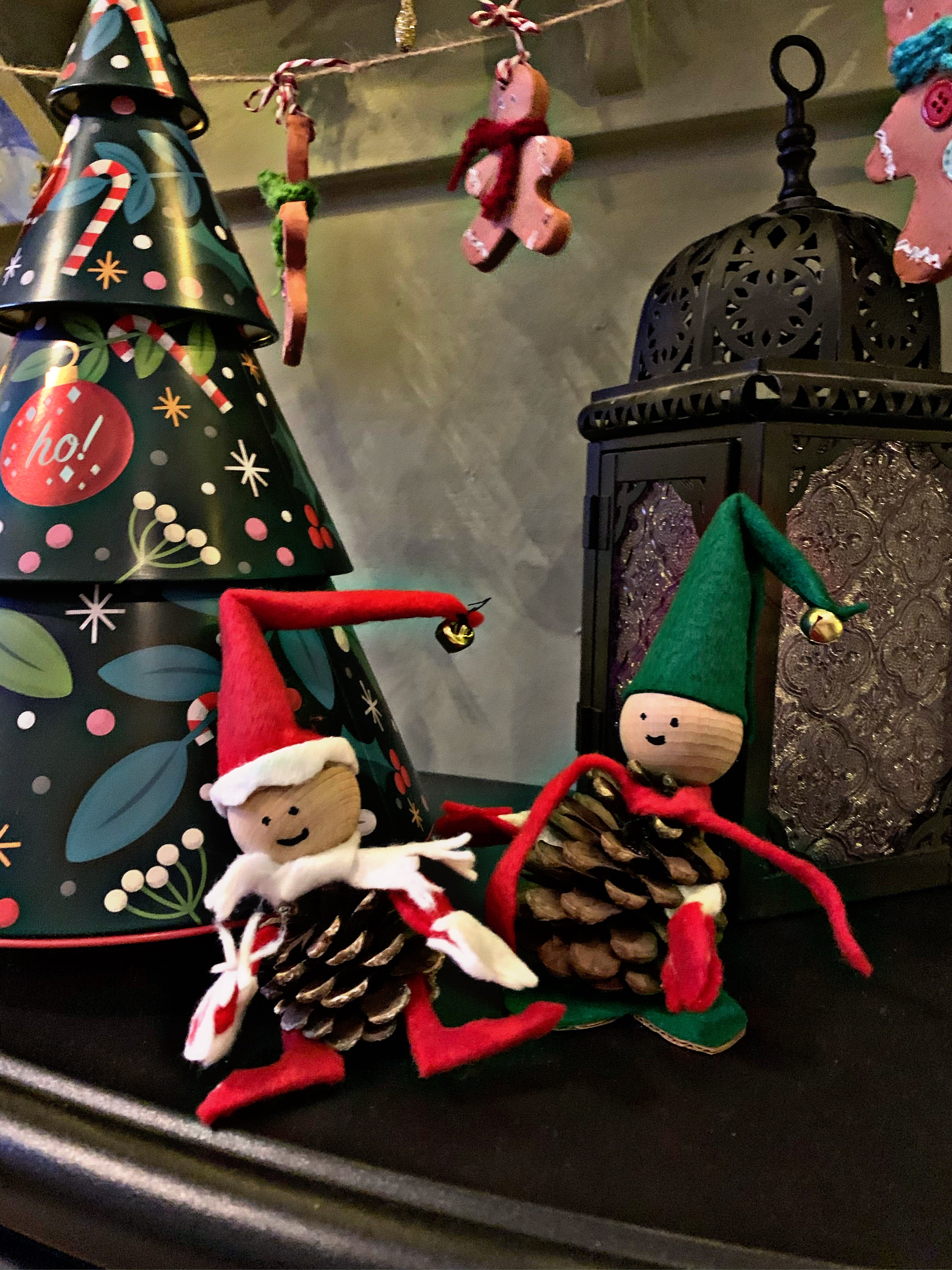 The hats were made from awkward corner scraps rolled in to a cone with a little stitch to secure a jingle bell. We found using double sided tape instead of glue worked well to stick the felt together as we are too impatient to wait for glue to dry.
Our snow man has a pom pom instead of a jingle bell and his little plaited scarf was put together with a few thin strips. Our little fairy has a triangular bonnet and matching scarf – the beauty of this craft is you can play with the shapes of off its and scraps you have to make something truly unique.
Adding a few simple facial features with a pen brings them to life and there we have an easy Christmas craft for kids to try out this week. Let us know how you get on by tagging us on social media