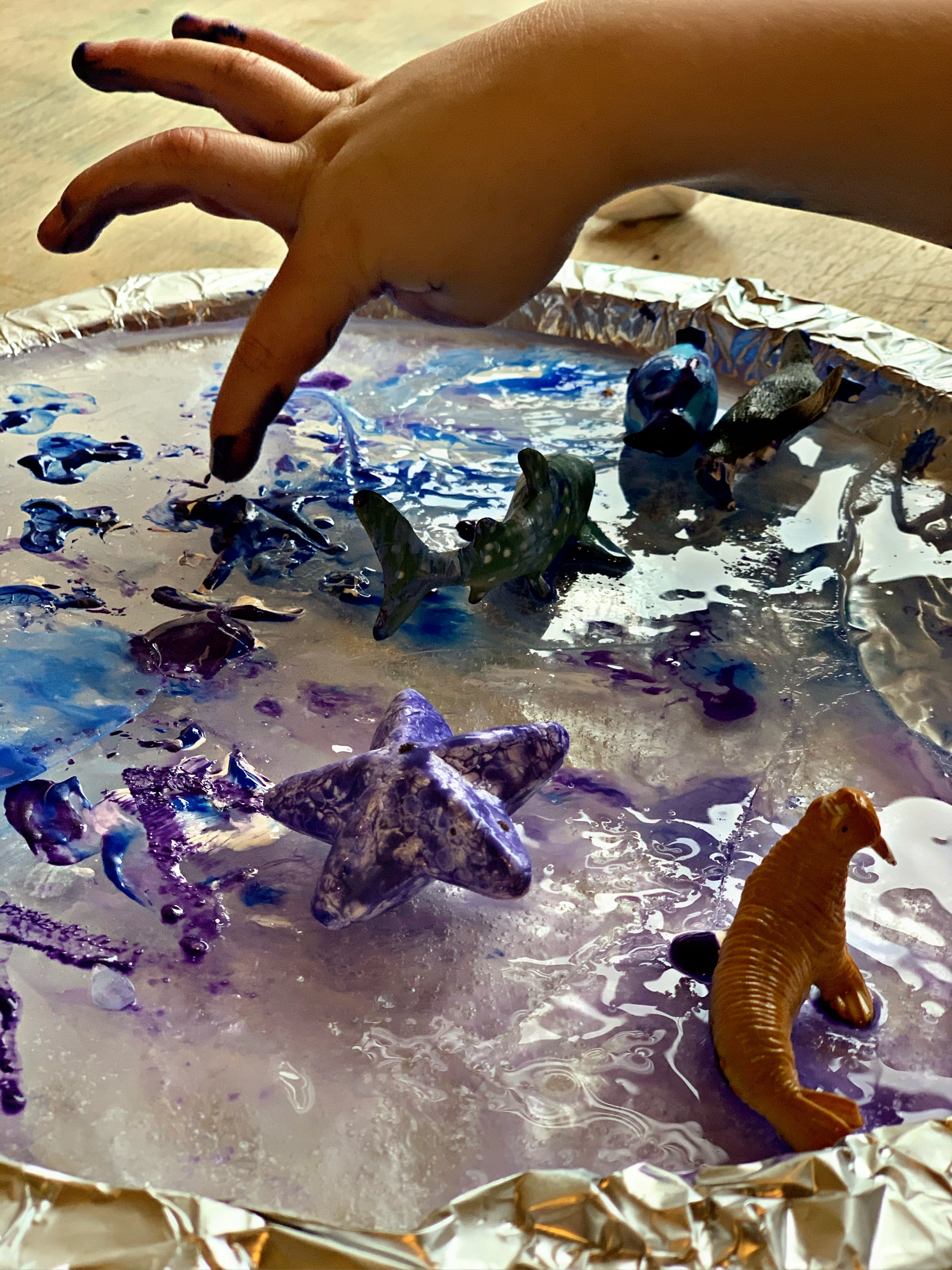 Kicking the first Monday in January off with an icy themed tray play. A really low prep activity using resources we already have and adding a twist.
You will need:
A flat tray
Water
Freezer space
Tin foil
Paint
Brushes
Animals
Loose parts
Paper plate
So it's as simple as adding water to a tray the night before you intend to play. I opted to line a tray with tin foil as I wanted to make sure it was going to look icy and shiny. My top tip here is to pop the empty tray in the freezer and add water with a jug rather than spill water everywhere.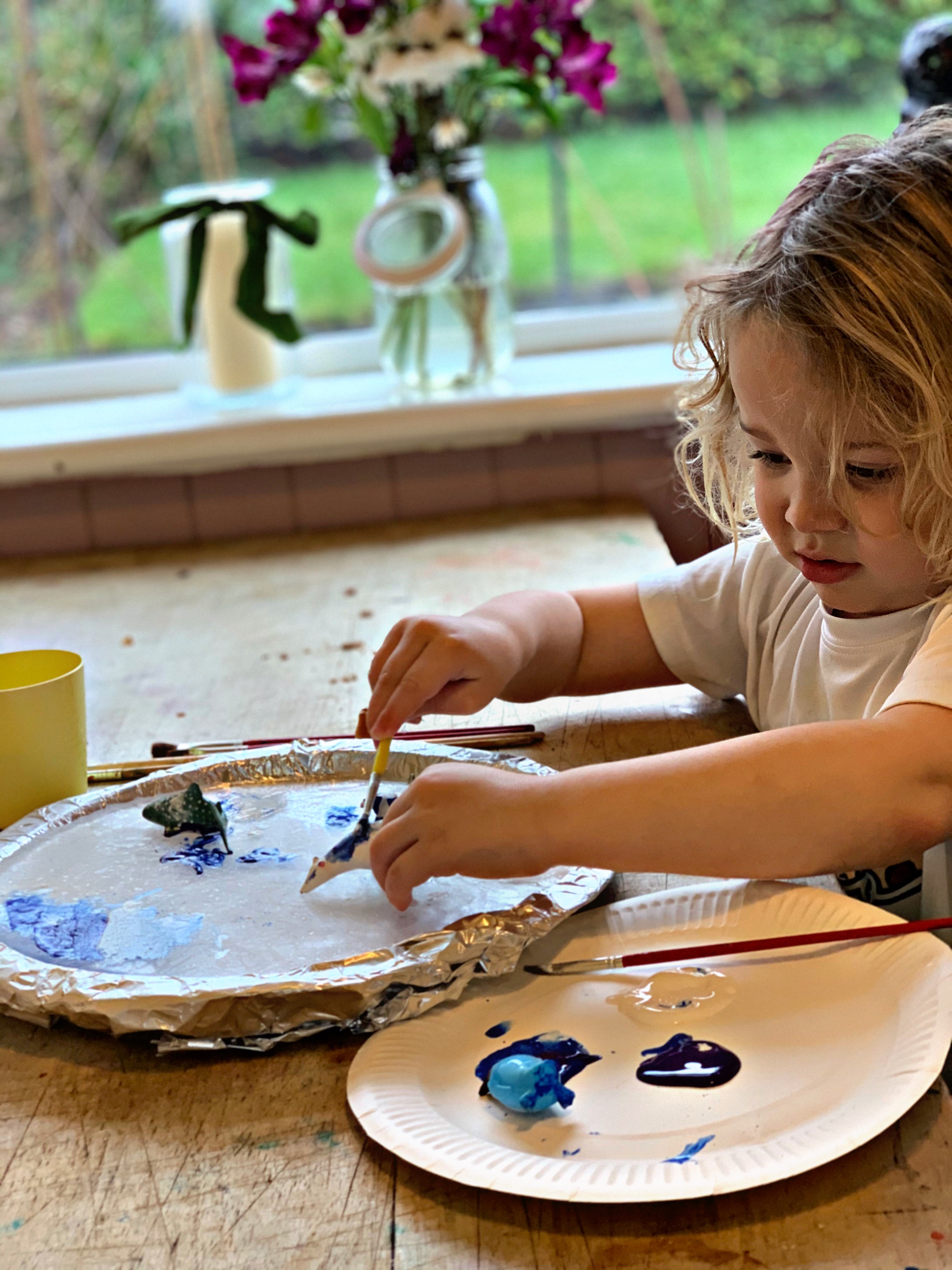 I set Arlo up with some cool paint colours (blue, purple and white) on a paper plate along with some brushes and some Antarctic animals. We've been watching lots of David Attenborough as we can't get out to our favourite places being in tier 4 right now so we have an odd mix of creatures to play with.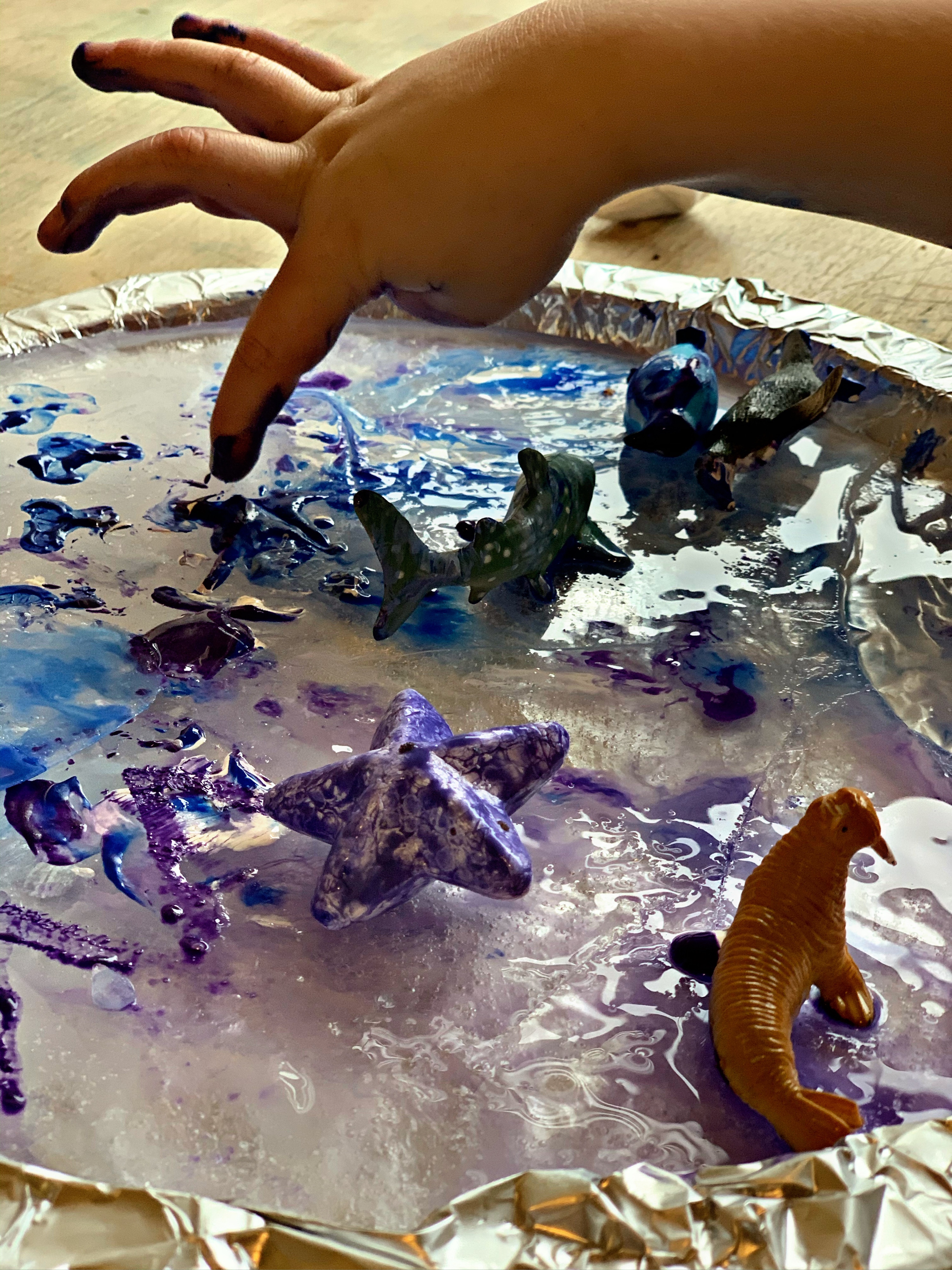 We learnt that as we applied paint to the ice it "dried" or froze instantly – we could make animal tracks and tap/slide across the ice. Then we began dipping brushes in water which made some lovely drip effects and patterns in the ice, as well as decorating some stars with the colours too.
Eventually the ice cracked and we did some pretend play with a "naughty walrus" smashing and breaking up the ice – eventually were left with a tray of icebergs and sheet ice for penguins to jump off, polar bears to slide down and a whale shark to hide underneath just like our ice rink before Christmas.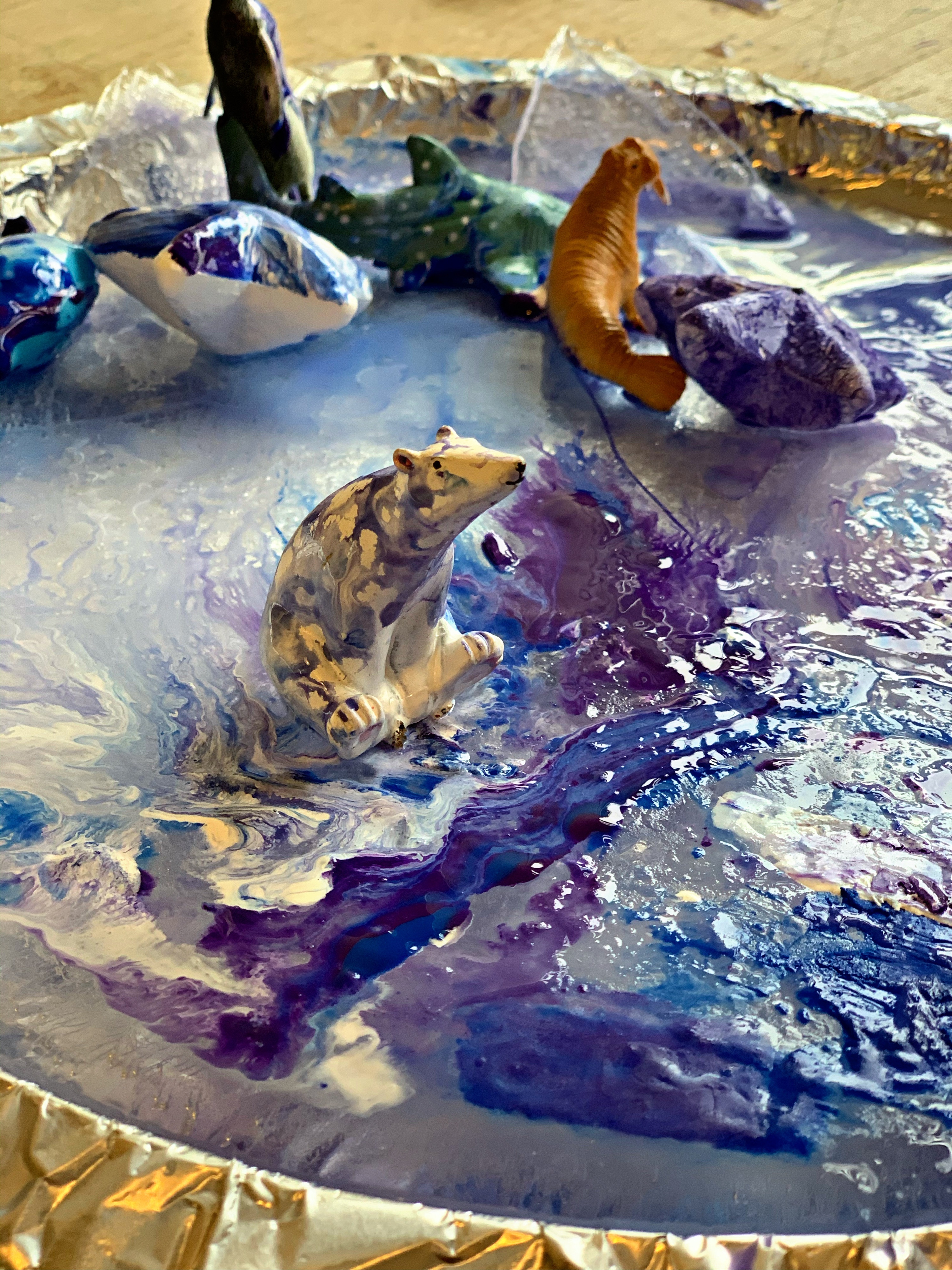 This provided a decent hour of play before the ice melted, with lots of different layers of interaction and independent play. I'm going to repeat this with different variations of colours and accessories to see how we get along.