I'm a mom (and yes we spell it like this in Birmingham) so I figured I'm in as good a position as anyone to create a mother's day gift guide to share gift giving ideas. I have a huge range of hobbies and interests so I've been busy reviewing all manner of products to bring to your all manner of options no matter who you're buying for. I've also managed to secure some samples so will be running giveaways throughout March with some items featured in this guide.
House cleaning services
If you're grateful for all the time and effort being put in to cleaning and wish to give your loved one a break from it all then what better opportunity than providing a voucher for house cleaning services this mothers day? Fantastic Services have vouchers and £50 could cover three house cleans giving a mom the time to have a real break from it all to do whatever they wish. Sounds like a dream gift to me! You can personalise your vouchers too. Thanks to the team at Fantastic Services I have a £50 voucher that can be used towards a cleaning service of choice to giveaway. (T&c's apply) click here to enter.
The perfect Mom jeans
I am super excited to be getting my hands on some new mom jeans from Love Leggings for this mother's day gift guide. I've heard amazing things and my samples are en route ready for review. The team at Love Leggings has offered one lucky reader the opportunity to win a fifty pounds e card to spend online – now that would make my mothers day amazing! click here for details (terms and conditions apply)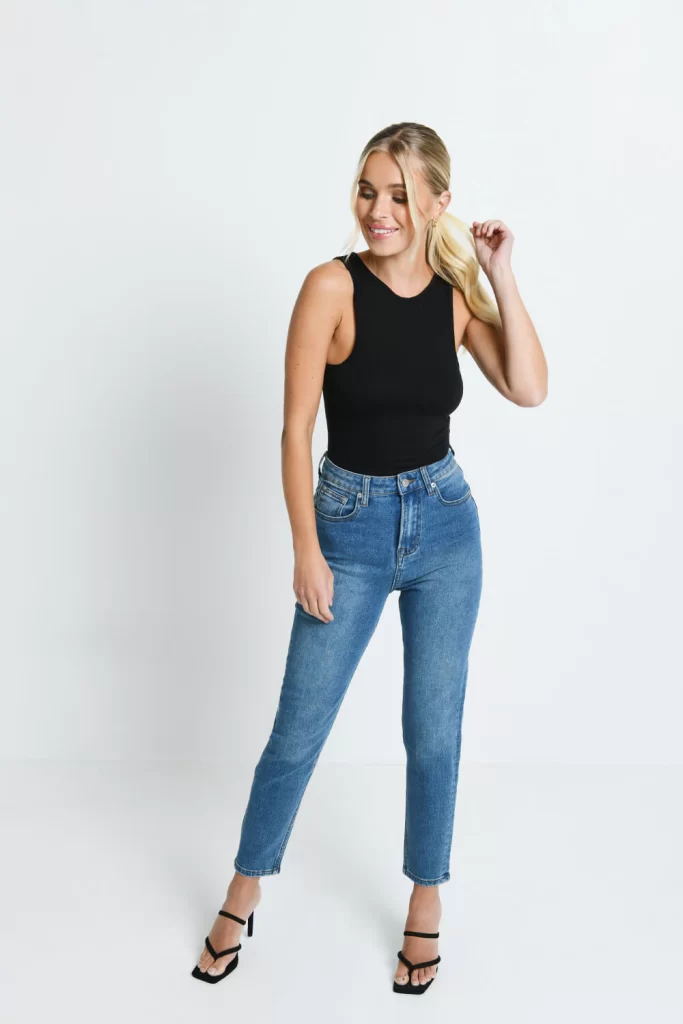 Simply flower arranging
Judith Blacklock, author of over 18 books on the art of arranging flowers, runs her eponymous flower school so she is a true doyenne of the craft. She runs many acclaimed courses for both beginners, intermediates, and professionals alike. Classes include the new Tablescaping Design and on-trend Sustainability in Dried Flowers plus introductory courses in addition to the classics including Hand-tied Bouquets. Personalised vouchers can be purchased from £25, or a course can be booked as a gift. Judith's latest book just out, Simply Flower Arranging, is an easy-to-follow step-by-step guide on how to make a vast range of gorgeous displays and creations to wow. It encompasses both the classic and the contemporary, together with styles for various occasions and seasons. It includes extra hints and twists for each recipe as well as promoting reusable or eco-friendly equipment throughout the book. If you never have much luck with buying flowers on mothers day then this might be the perfect solution.
.
The book is available at £18 fromwww.judithblacklock.com where vouchers can be purchased and personalised.
A moment of zen
Zendo candles are a U.K. based company which crafted hand poured aromatherapy candles with nature powered well-being benefits. I had the opportunity to sample the very first batch of this gorgeous orange, cedarwood and cypress candle and boy oh boy does my home smell divine. I'm certainly a candle lover and this kind of gift would make my day. Super stylish jar and lovely presentation/gift box too if you're looking for the wow factor through the Mail!
A better you
BetterYou is an innovative and multi-award-winning natural healthcare brand that is on a mission to fill the gaps left by modern diets and lifestyles with smart nutritional support. I was sent the complete wellness bundle with Vitamins B12, D and a multivitamin spray to try out. What a simple and easy way to get nutrients in to your body.
The perfect print
Ink & Drop have a huge range of different prints across many styles all available online at prices ranging from £13 – £85. From vintage to master prints and everything eclectic in between. They also have a personalised section that that is super popular and makes the ideal presents to share in this Mother's day gift guide. I know which prints I have my eye on and have cleared a space in my home already.
New wheels
I've always been insanely jealous of seeing the kids playing at the park and I'm always the first to join in on a zip wire or roundabout – the must have for kids according to Arlo right now is Heelys. These bring the nostalgic vibes and I couldn't resist choosing my own matching pair of quad roller skates too! Rainbow vibes and all the colours. What better way to celebrate motherhood than with matching skates?
Thoughtful, long lasting and Useful
These portable cutlery sets from Mnched are perfect for on the go use. Wether that's for work, road trips, picnics or a foodie weekend. Having your own set means you never have to go for single use again. Mnched sent me out two sets and as soon as I opened the packaging my mom was looking over my shoulder and suggested a set would be perfect for her work packed lunches. I surprised her with this marble effect set early, and had to include it in my Mother's Day gift guide. My set is a beautiful Matt pink colour. Click here to win your own set.
A cleansing ritual
There is nothing I enjoy more than trying to recharge my batteries. It's quite hard to do that when you're so busy but when I have five minutes peace I like to unwind and recharge my crystals, have a moment of meditation and light some Insense to find my inner calm. Vedmantra sent me out samples to try out and I am obsessed with white sage. Each pack contains twenty sticks and a burner which is ideal. White sage is known to have strong insect repelling qualities and are used in cleansing rituals to infuse positive energy and I'm totally here for that!
Stylish board games
With more people needing time away from technology, people are turning off their screens and we are seeing a massive surge in the demand for stationery and associated products. Printworks are a well-established company and produce perfect luxury gifts for moms this Mother's Day; with the modern, sleek designs of these stylish indulgence items, they are a great gift idea.
The perfect mix
Fentimans are the home of botanical brewing and their tonic water and mixers are exquisitely crafted to ensure each flavour is the perfect partner for your spirit.
Fentimans have a range of cocktail recipes for alcoholic or non-alcoholic cocktails which can be found here including their Mandarin and Seville orange jigger, rose lemonade, and other flavours of their tonic and soft drink.
RRP: £14.99 12x275ml bottles
Available at Fentimans
constellation necklaces
I adore personalised jewellery but once you have an initial or a locket its hard to find a truly unique idea. Myri have the solution – this minimalist style constellation pendant is classically elegant. It's simple engraving combined with the set stones makes the most wonderful gift idea for fans of astrology. I'm a cancer star sign and I haven't taken this off since the day I received it. Gift boxed and ready for your mom to open and enjoy.
Magnitones Derma Queen
For mums who love self care but don't have the time to check in to a spa – bring the treatments home! Using Magnitone's innovative Vibra-Sonic technology, DermaQueen gently de-fluffs, removes dead skin cells and fine hairs for instantly smoother, brighterlooking skin and better skincare absorption!
DermaQueen's Vibra-Sonic technology boasts 3 variable speed settings and different applicators which are tailored to a plethora of skin types so whether you have sensitive, oily, combination skin, it will work for you. Additionally, The DermaQueen also comes complete with a bathroom caddy stand, 5 replacement professional-grade stainless-steel blades and rechargeable batteries that last up to 2 months.
The DermaQueen is available now from www.magnitone.co.uk. RRP £90
I have one available to give away to one lucky reader! Click here to enter. Terms and conditions apply.

Something smells good!


Pourri is the wellness, lifestyle and natural odour elimination brand, founded by Suzy Batiz in 2007, that uses a unique blend of natural essential oils and compounds to absorb any unpleasant smells around the home.
Leading the charge in clean household products, -Pourri use no aerosols, alcohol, parabens, phthalates, formaldehyde, synthetic fragrance within their products, which are also cruelty free and not tested on animals.
The brand has sold over 100 million bottles worldwide with over 100,000 5* reviews. I am certainly not surprised. we got a wonderful sample to try out and every single frangrance is strong but not overpowering. the before you go toilet spray is a cheeky gift idea and sure to raise a giggle.
I hope you have enjoyed reading this mother's day gift guide. Look out for more awesome gift idead coming soon!


Curl up with a book
There is nothing I enjoy more than getting lost in literature. now that spring has arrived I enjoy taking five minutes outside to sit under a tree and transport myself in to another world. The Stealing by S. A. Sutila is a brand new page turner – think Wuthering Heights but set in America in the midst of the eighties. I'm only half way through but already encountering some insane plot twists so I have no idea where this is going to take me. one minute its romance and the next it flips and confronts some heavy issues head on.
Peach and rose gin
It's beautiful and the perfect gift for Mum's and Gin lovers! Available via www.didsburygin.com priced £29.95.