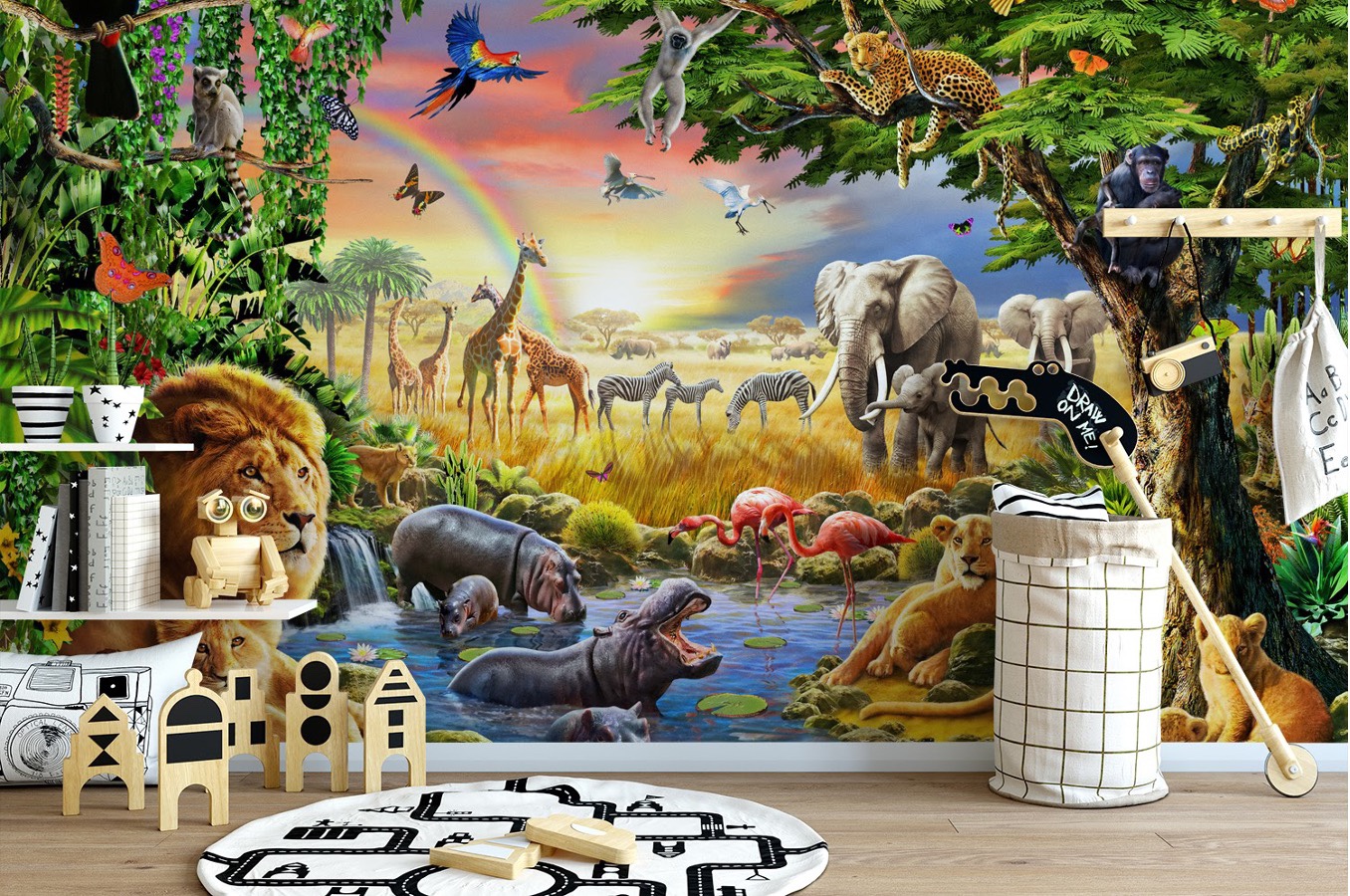 Making sure your little one's bedroom is their place of sanctuary is so important. After all, it is the only room in the home that is ALL theirs! It's a great place to start learning the importance of keeping their things nice and tidy. It's got to be the ultimate play area where they can play alone or be excited to show their friends! And most importantly, they need to feel comfortable and content enough in it to get in those all-essential sleeping hours! But making sure you get everything right can be a little daunting! Fear not. This article is all about helping you style your child's bedroom like a pro!
From the importance of planning the makeover together to getting crafty with homemade decor, there are so many ways to achieve an amazing child's bedroom. Ready to become your child's personal interior designer? Then let's go!
Plan the bedroom makeover together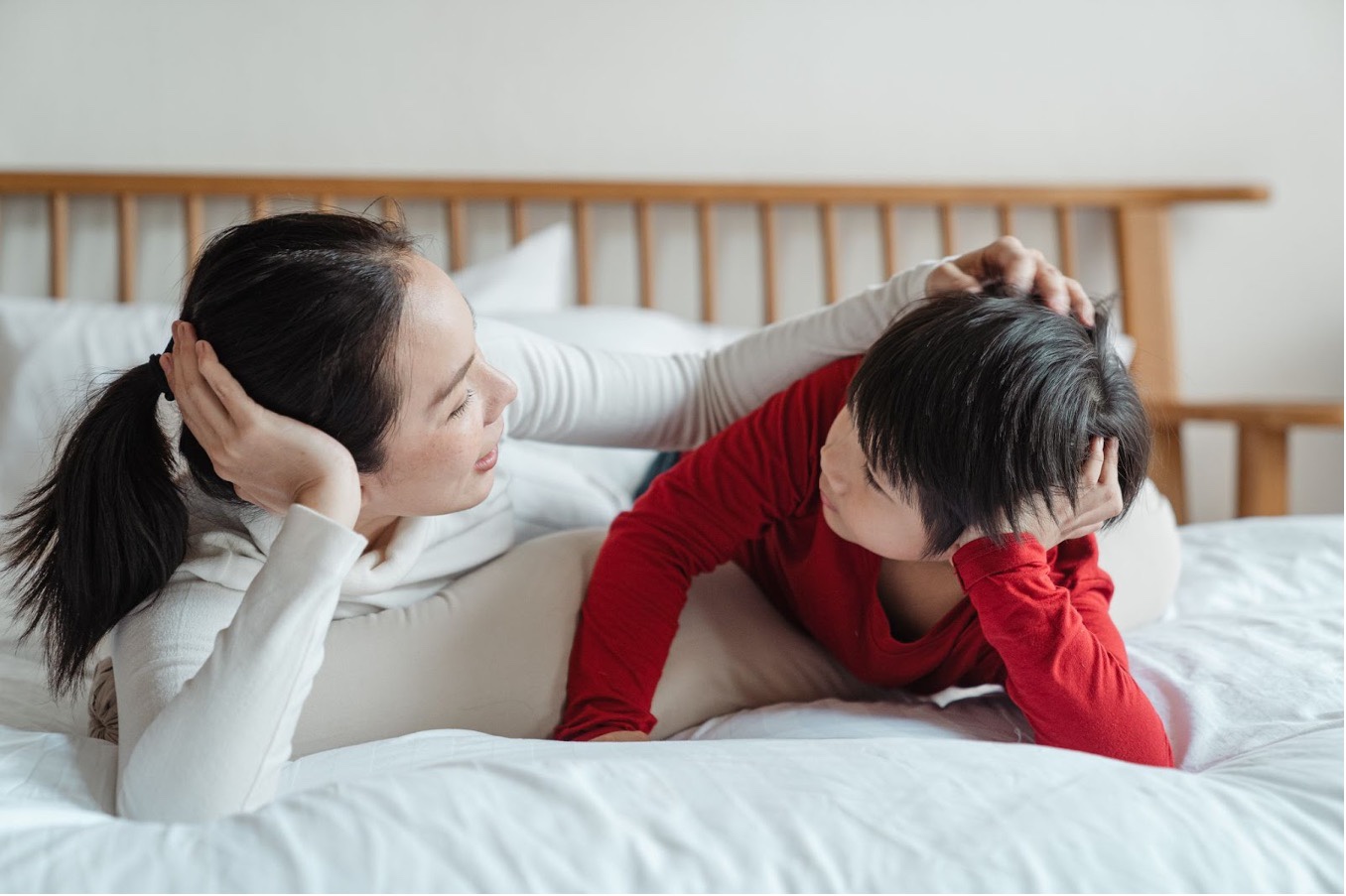 The person who is going to spend most of their time there is your little one. So make sure they are involved in the makeover process! Get together and explain that you have some very exciting news: you're going to both redecorate their bedroom together! Of course, you already know their interests, but they may have some really interesting ideas that you would have never thought of!
Decide together which paint colours they would like. I don't know about you, but I would be going for rainbow colours all the way! Or find out if they'd like a theme for their room. If they are future astronauts, why not treat them to a space-themed bedroom? If they can't get enough of unicorns, create a fantasy unicorn world! Pinterest is such a handy tool if you want ideas for a themed child's bedroom! But of course, you need to be a little bit realistic. If they ask for a roller coaster in their bedroom, just let them down gently and explain that might be a bit of a stretch!
Get crafty and make your own decor
You probably already know, but I am a HUGE fan of all things crafty! That is why making your own decor for your child's bedroom is such a good idea: it is fun, affordable and a chance to spend some time together!
If your child loves space, why not create your own paper-mâché planets to hang from the ceiling? You could even make some card rockets as well! For papier-mâché planets, you need balloons, clear thread, old newspapers, glue and paint. Create the paper-mâché paste first, dip strips of newspaper into it then layer these over the blow-up balloons. Leave these to dry and become hard, then paint over them so that they look like the planets! You can vary the sizes by blowing up the balloons to different dimensions. 
For budding artists, buy a plain canvas and encourage them to create their own work of art to display on the wall! Buy an assortment of media: paint, crayons, scrap paper and glue, or even glitter to explore their creative side! Don't forget to get them to date and sign their masterpiece for when they are a famous artist!
If you want to develop their motor skills, have a go at hand sewing your own bunting to display across their walls. For younger children, choose a soft felt material and needles that have a blunt end to start their love for sewing! For teens, you could even teach them how to use a sewing machine – I recommend being very close at hand for this!
Lastly, for those children who are looking for pretty and quaint decor, get crafty with some scissors and tissue paper by making homemade hanging paper art. Think tissue paper pom poms, flowers and fans. Not only great for wedding decorations, but these paper hangings are also great for a kid's room!

Create a show-stopping feature wall with a wallpaper mural
One of the most transformative ways to spruce up your child's bedroom is to choose an amazing wallpaper mural. There are so many imaginative children's designs! From beautiful princesses with their unicorn sidekicks, roar-some dinosaurs in prehistoric marshlands, sensory galore animal artwork, 3D football stadiums and oh so much more! 
Sit down with your little one and soar the internet together to see what fantastic kids wall art you can find. Keep their theme in mind, or if they were struggling to think of one, this is a great starter point. After finding the perfect child's mural, use it to inspire you with the rest of the room by pulling out the colours and characters in the design!
4. Find handy storage (a bit boring but practical)
Yes – this is a little boring (and we doubt your child will have brought it up) but good storage will be your saviour. Practical storage will keep all those millions of toys at bay and is a great way to start introducing tidying up with your child. You just need to turn up Mary Poppins', 'Just a Spoonful of Sugar' and start tidying up together (secretly hoping that the clothes and dolls will fly themselves back into the drawers)! If only!
But let's be realistic. Here are the storage items you need. Firstly, boxed shelves with fitted pull out boxes. This type of storage is SO handy for storing toys. You might not be able to categorise what type of toys are in there (teddies, hard toys, puzzles, etc) but as long as your child is trying to tidy away independently at a young age, who cares? As well as this, hanging toy nets are a great option for storing teddies and all plush toys. And what's more, because they hang, less floor space is taken up! So much more space for activities! Then there are floating shelves. These are useful for those toys that are also great display items or items they have grown tired of but still want to keep. Lastly, make the most of the space under their bed. Choose storage boxes fitted with wheels so they can pull them out easily and get what they want without having to ask you. I recommend choosing ones with lids to stop gathering dust!
Make their bed extra special
I think a lot of parents struggle with their child wanting to sleep in their bed instead of their own. It is only natural of course, but for their sake as well as ours, attempting to make their bed their favourite place is the best move. So how exactly do you do this? You need to make it extra, extra special.
Make sure the bedding you choose is affordable but incredibly comfy. Nobody can resist a pillow that is just right or a warm and cosy duvet! Have you ever tried a weighted blanket? Apparently, they can work wonders for children who hate sleeping alone and are also calming for those with Autism. And of course, choose amazing bedding covers! Galactic duvet covers, a doodle-your-own bedding set or superhero covers are sure to make them excited about bedtime!
Bed accessories can also make all the difference. If they are a future Lewis Hamilton, treat them to a car-shaped bed! They won't be able to resist taking it for a spin! For those who were a mermaid in another life, you can even buy shell-shaped beds! If you buy one of those, definitely get them a mermaid tail blanket for them to climb into as well! Do you live with a little prince or princess? Then you need a royal canopy to hang over them whilst they sleep! Only the best for your little royal family member!