These delightful little fellows are made from air dry clay, after I challenged myself to see how much I could create using one pack! One of many really easy Christmas crafts and it's wonderful to crate pintrest worthy DIY Christmas gifts
To make these little fellows you will need:
Terracotta air dry clay
Gingerbread man cookie cutters
A wooden skewer or cocktail stick
Buttons
Paint pens
String to hang them up.
Wool, pipe cleaners or ribbon scraps for scarves.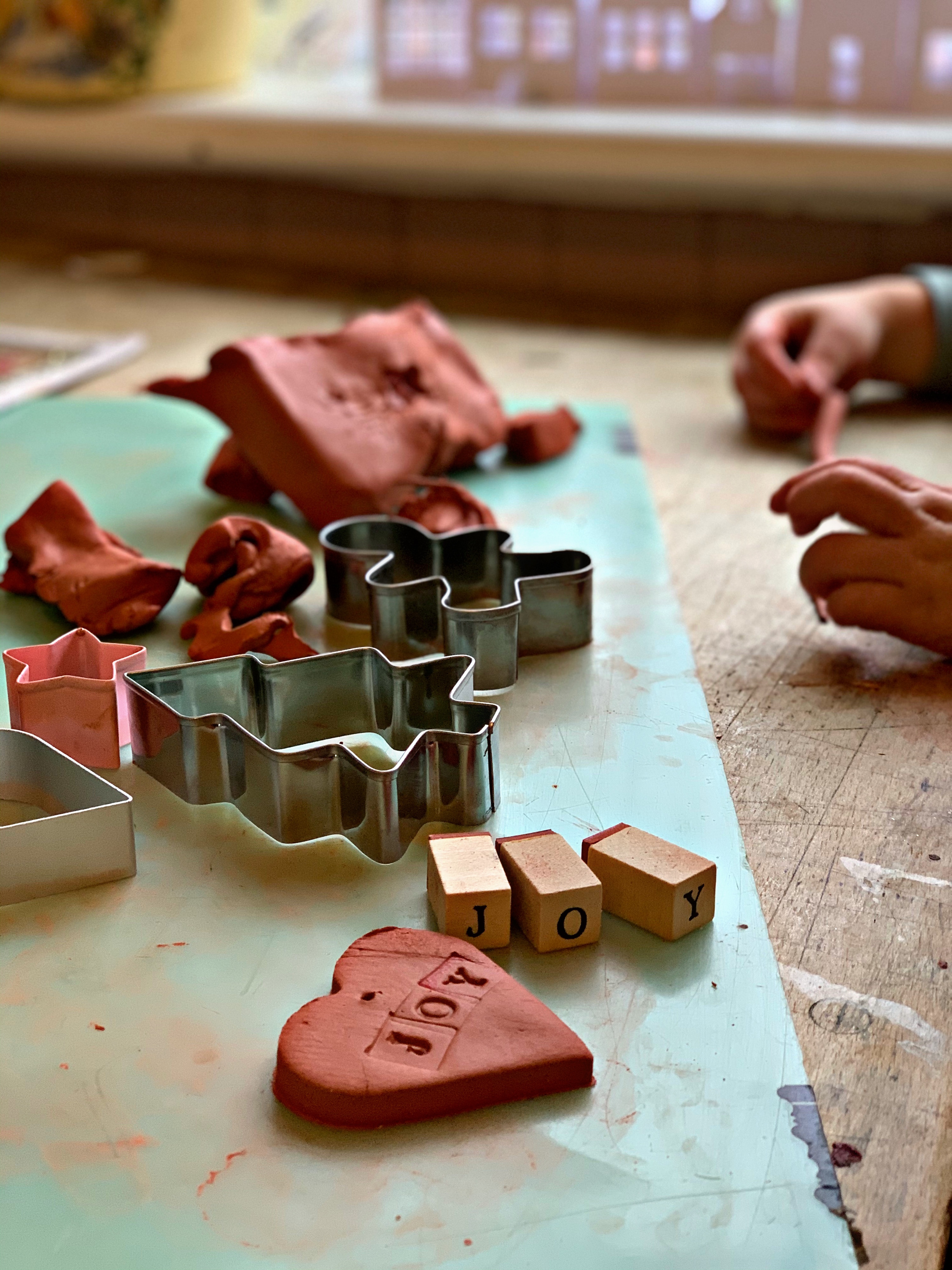 Roll out your clay to no larger than a centimetre thickness and use cookie cutters to stamp out your shapes. I went for four big and five little shapes – I like an odd number so I know where the centre of my Garland will be.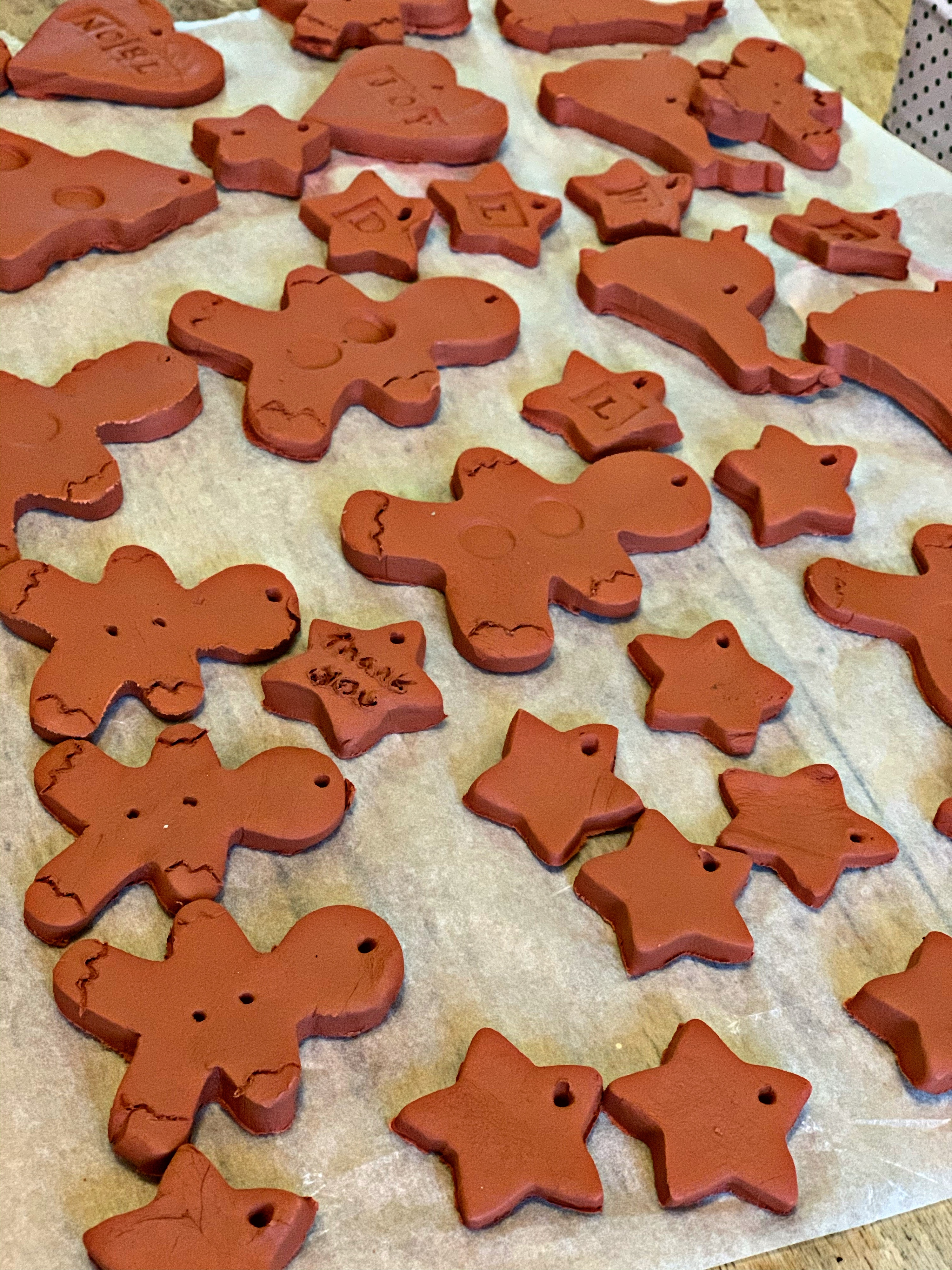 Use a skewer to mark our holes to hang the string and then add details to your gingerbread men… we used two sizes and added wiggly lines for icing on the arms and legs, plus buttons.
Leave these to dry for a couple of days in a warm place – it helps to check on them and turn them over.
Once they are dry you can stick your buttons on and use paint pens to add in the face details and colour in the icing. I love how the terracotta clay is the perfect colour. I then added loops to hang them up with candy cane string.
I decided to quickly do a chain of 20 crochet single stitches to make these guys some little scarves to add some texture using scraps of brightly coloured wool. You could have a go at crochet or paint these on or even use pipe cleaners – whatever's in your craft stash
Once ready I strung these guys up on to normal twine and popped them up above my fireplace.
I have lots of other Christmas crafts for kids for you to explore on my blog – let us know if you try any of these out!