Arlo's schema is construction. The way he thinks relates to the way in which things are built and watching him play really showcases how the connections in his mind work. He is very quick to grasp new toys and we can sit for hours building together with all manner of resources. He is just like his older cousin in that respect and so introducing him to Core K'nex and more complex build projects is a fabulous way to while away a rainy day afternoon.
Core K'nex is a great educational resource. With colour coded pieces which interlock together it's fairly simple to follow step by step instructions and construct some of their builds using the rods and connectors. They got together with an Audible click which is a great sensory positive feedback feature.
K'nex has been around since the early nineties and I vividly remember a neighbour having a full rollercoaster set up around his bedroom and being fascinated with it. The parts which make up this kit are all the same in appearance and use the rod and connector method but the material seems more robust – in fact some of the rods in this kit are flexible and bendable which makes for a streamlined racing car appearance.
What's in the Core K'nex Wings and Wheels box?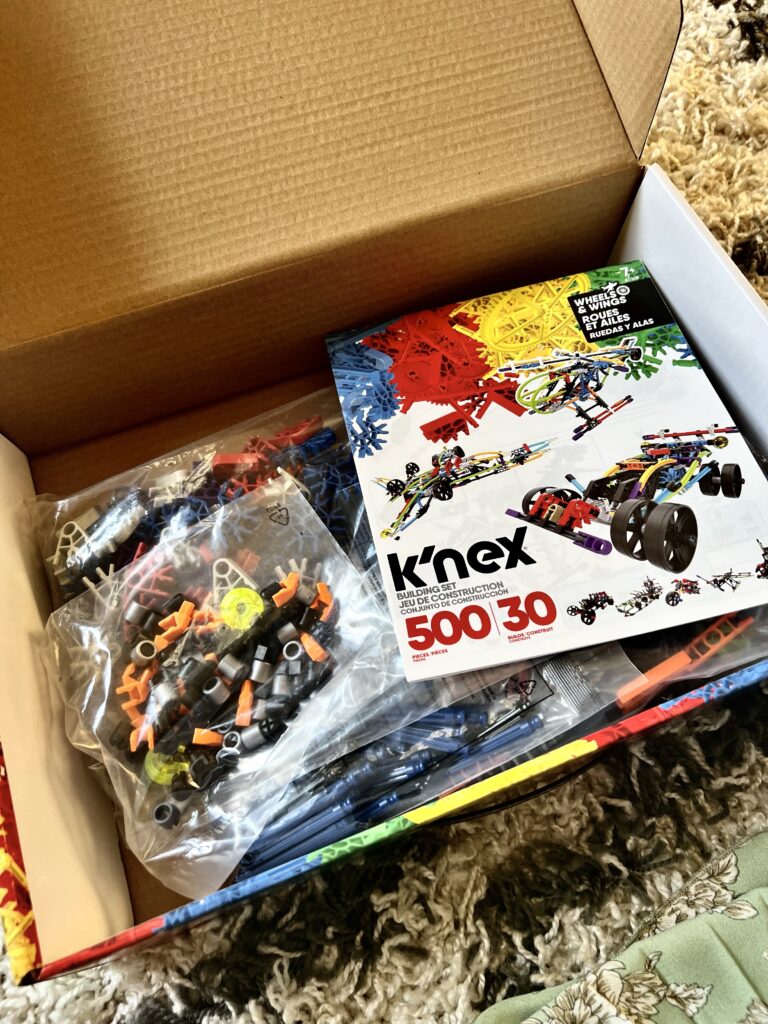 The box opens to reveal several plastic bags containing pieces sorted in to categories along with an instruction booklet. If you're a neat builder this is great as you can open and organise your pieces, but if you're like us you will rip open everything and dump it all back in to the box. The box is cardboard and easily opens with tabs so that it can be used as storage and also has a handy carry handle.
Are the Core K'nex Wings and Wheels instructions easy to follow?
In a nut shell – yes. They're colour printed and coded so that you can easily identify which pieces you need at every stage of the build which is a great start.
It wasn't easy to figure out the arrows and directions to connect pieces at first as this was a brand new format of construction for us. We certainly enjoyed the process of figuring it all out. By the time we got to the end of the build it did all made sense.
This toy is pitched at 7+ and I'd say that this is about right, but for first timers having an adult supporting would certainly be useful as this is quite a complex build.
The outcome gave a real sense of achievement and makes a lovely finished piece. A working toy with moving parts or a great display item. As mentioned this kit contains hundreds of pieces so we didn't have to destroy our build in order to continue playing.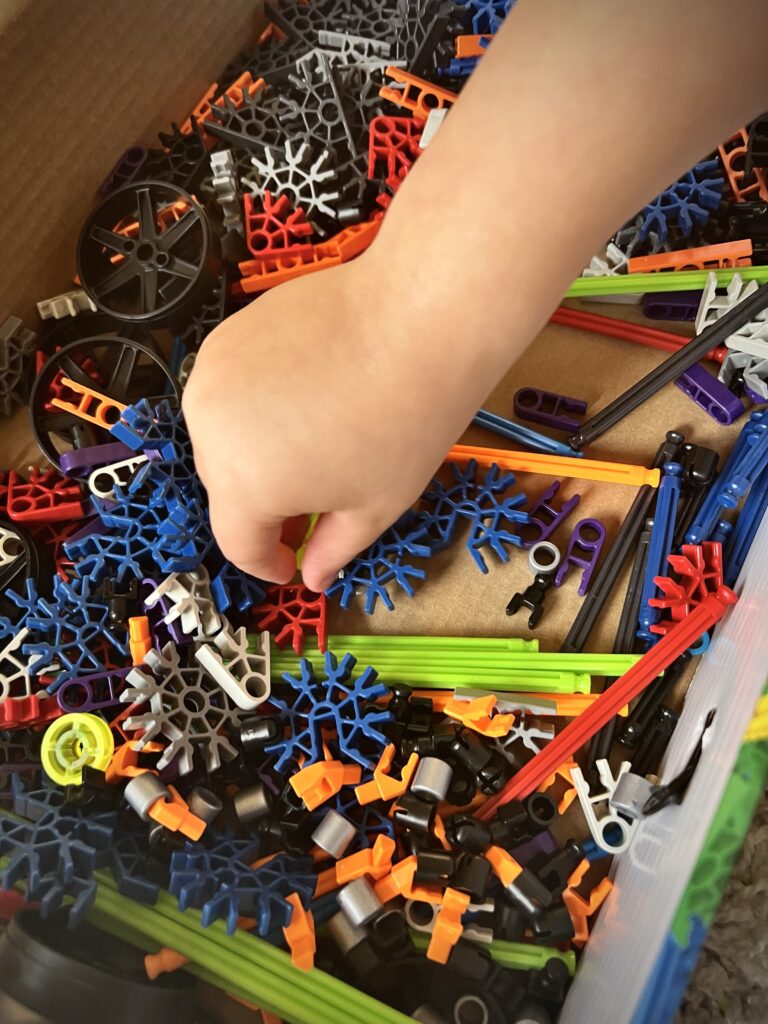 Having worked hard to get the hang of K'nex we were proud of our race car but the creative juices were flowing and so all manner of mini make projects could commence. I chose to go online to look at instructions for more suggested builds and Arlo decided to make some ideas up. There's a lot of trial and error with working out new ways to connect things but this is all part of the learning experience which gives this set great play value.
This Core K'nex wings and wheels building set is available now from Amazon and retails at around £30