There's nothing better than enjoying a cosy winter afternoon snuggled up with snacks and a movie. Now that the clocks are changing this weekend it means the Christmas countdown can begin and so who needs an excuse to watch a festive film? Here's a collection of Christmas movies and where to watch them – from all of our favourite streaming services.
Disney+ subscriptions become worth their weight here – with so many different family friendly festive options there's something for all the little ones to enjoy and some classics which give you those nostalgic vibes too.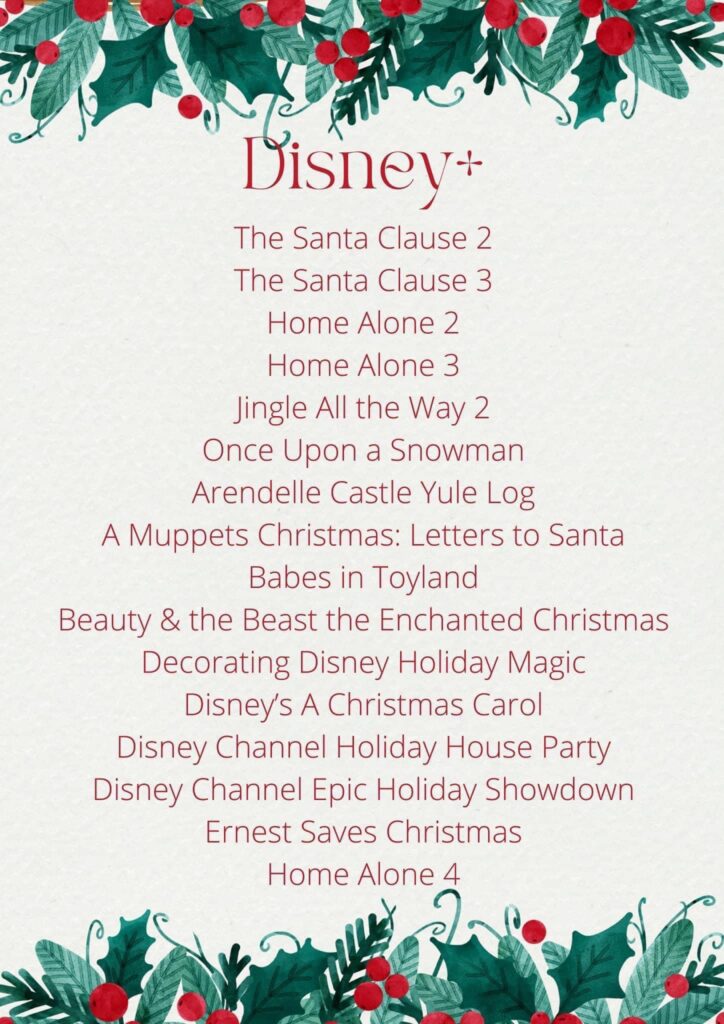 I know Home Alone 2 is one of my most loved Christmas movies and it's without fail the one I neeeeed to watch every year to get myself in the zone.
Netflix is home to some fab Christmas movies too this year – making me feel like subscribing is worth it just so I can tune in to White Christmas.
Prime is where you'll find the muppets and Miracle on 34th Street. When it first snows outside is when I want to turn this movie on and embrace the festivities.
Prime is also home to Elf and some other awesome offerings. If you could only choose one subscription service then this probably has the biggest hits.
Then there's Hallmark – the channel with an official countdown hosting festive movies every weekend from now until the big day – I love the predictable romance and guaranteed scenes of festive markets and themes of triumph over disaster which appear in these films.
If you haven't found a festive movie that you any to watch here then I'm not sure where else to look. One thing I do in the absence of a festive movie is to find a Streaming service which showcases a roaring fireplace and I just put it on to create the ambience I want and then I get busy with winter crafts or baking up some Christmas treats.