This blog contains reference to products which were given to us by Chalkola.
Our first Christmas window of 2020 is a woodland winter wonderland. I wanted to choose something a little bit different to work with the craft projects we have recently been working on as well as the colour scheme of the kitchen.
This mural was hand drawn using our new Chalkola pens which are extra chunky and so perfect for drawing huge murals on the windows.
Just like our other pens from http://www.chalkola.com/ these contain super pigemnted ink which can be used on non porus surfaces such as glass and chalkboards to create a mural which can be wiped clean, or you can use them to create permanent art on fabric, wood, paper and card.
The box that we received was a multipack – each pen is 15mm and the pack included eight neon colours which are perfect for sign making. You shake and prime each pen to get the ink flowing by pumping it down on to cardboard and then you're set to go.
The 15mm nob sounds daunting but you can achieve all sorts of different results by utilising different mark making techniques, holding the nib at an angle and varying the pressure to create different effects.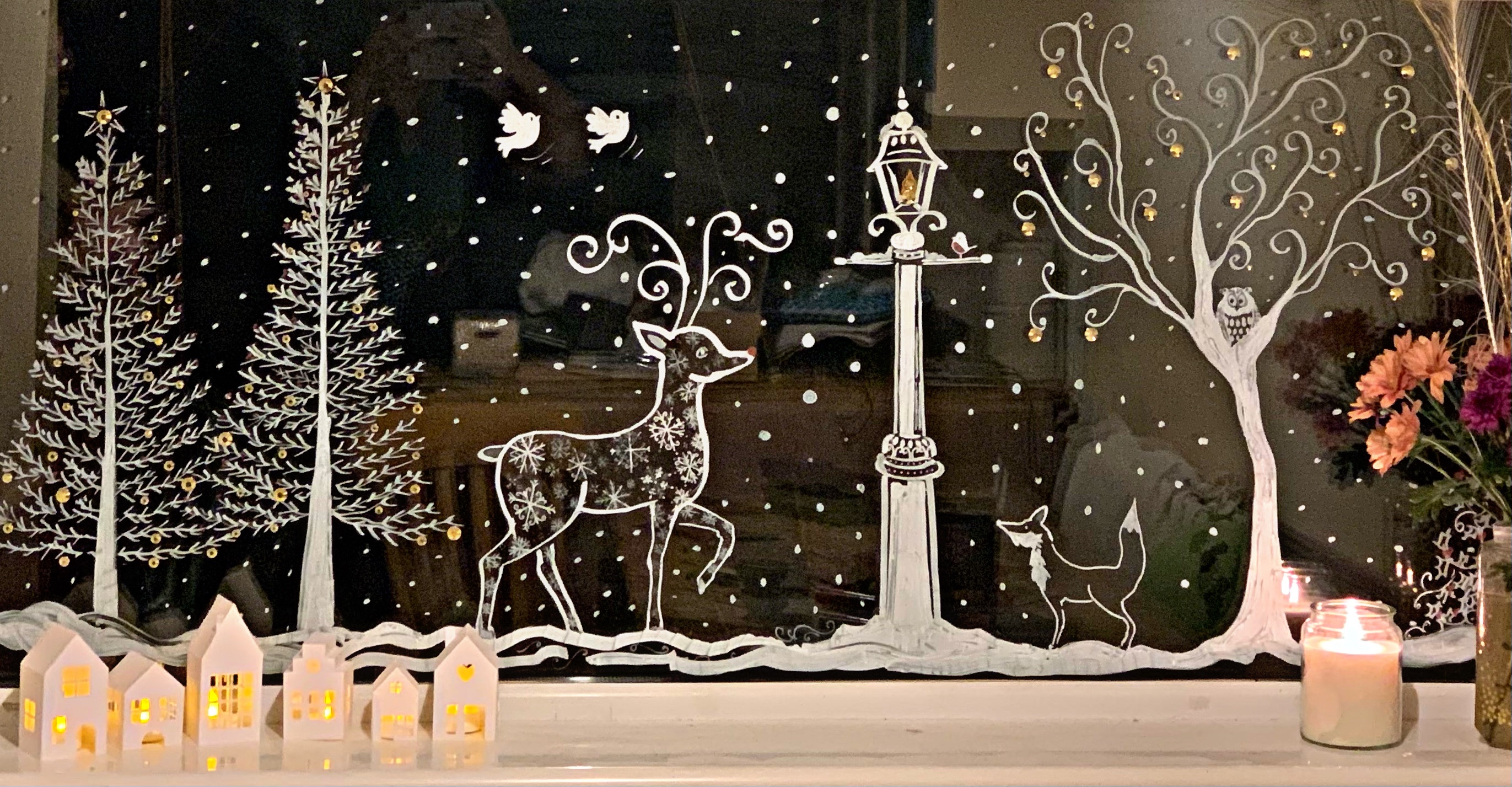 The overall level of detail and finished appearance is awe inspiring – I literally can't wait to start the next window and try out all of the colours with a totally different theme. Can you guess what we'll be going for?
Use the code ARLO10 for a discount on the Chalkola website.