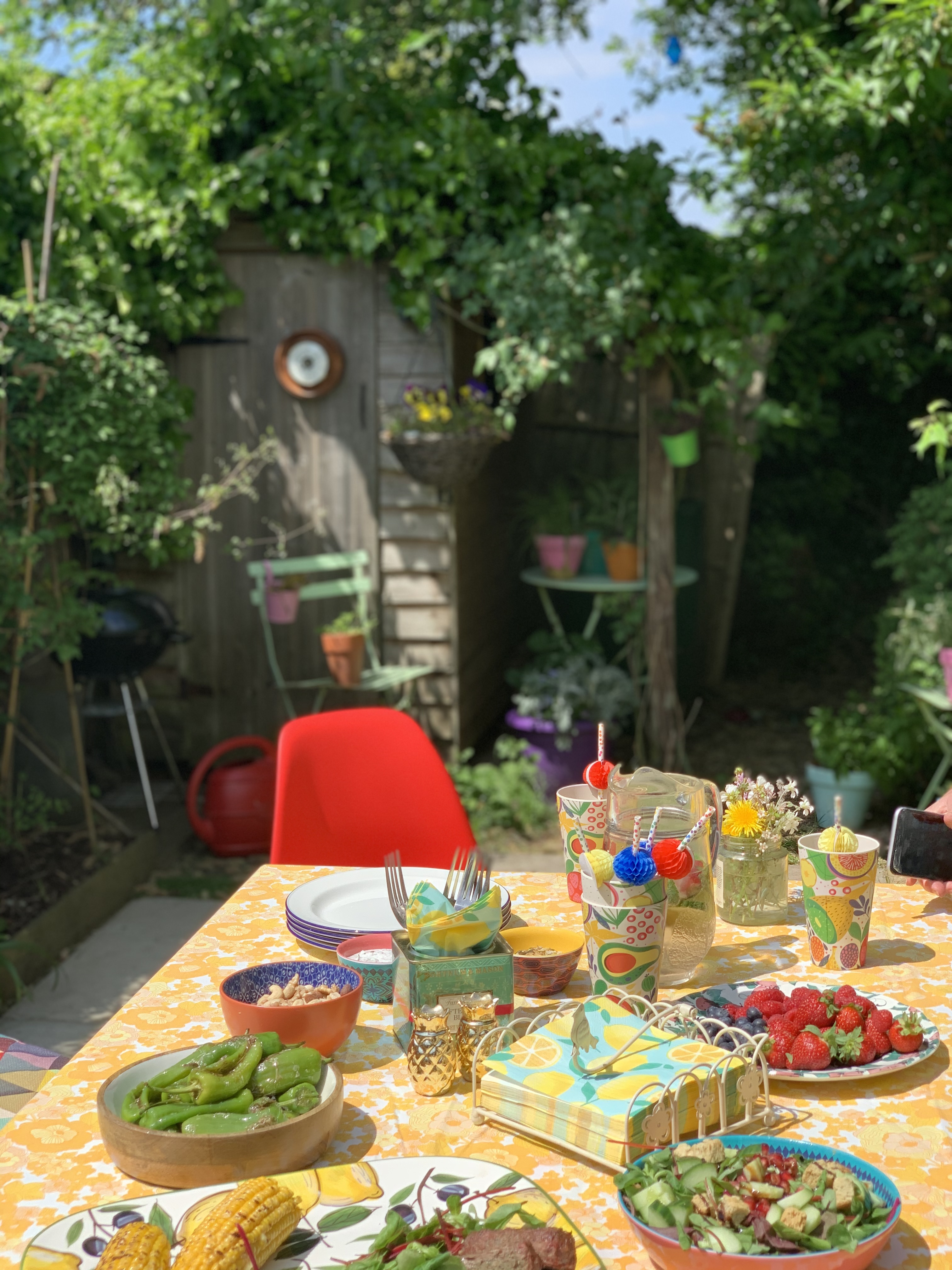 Summer has finally graced us with its presence and so naturally to make the most of the glorious weather it's time to take the indoors out, and that includes the dining table and chairs for glorious dining.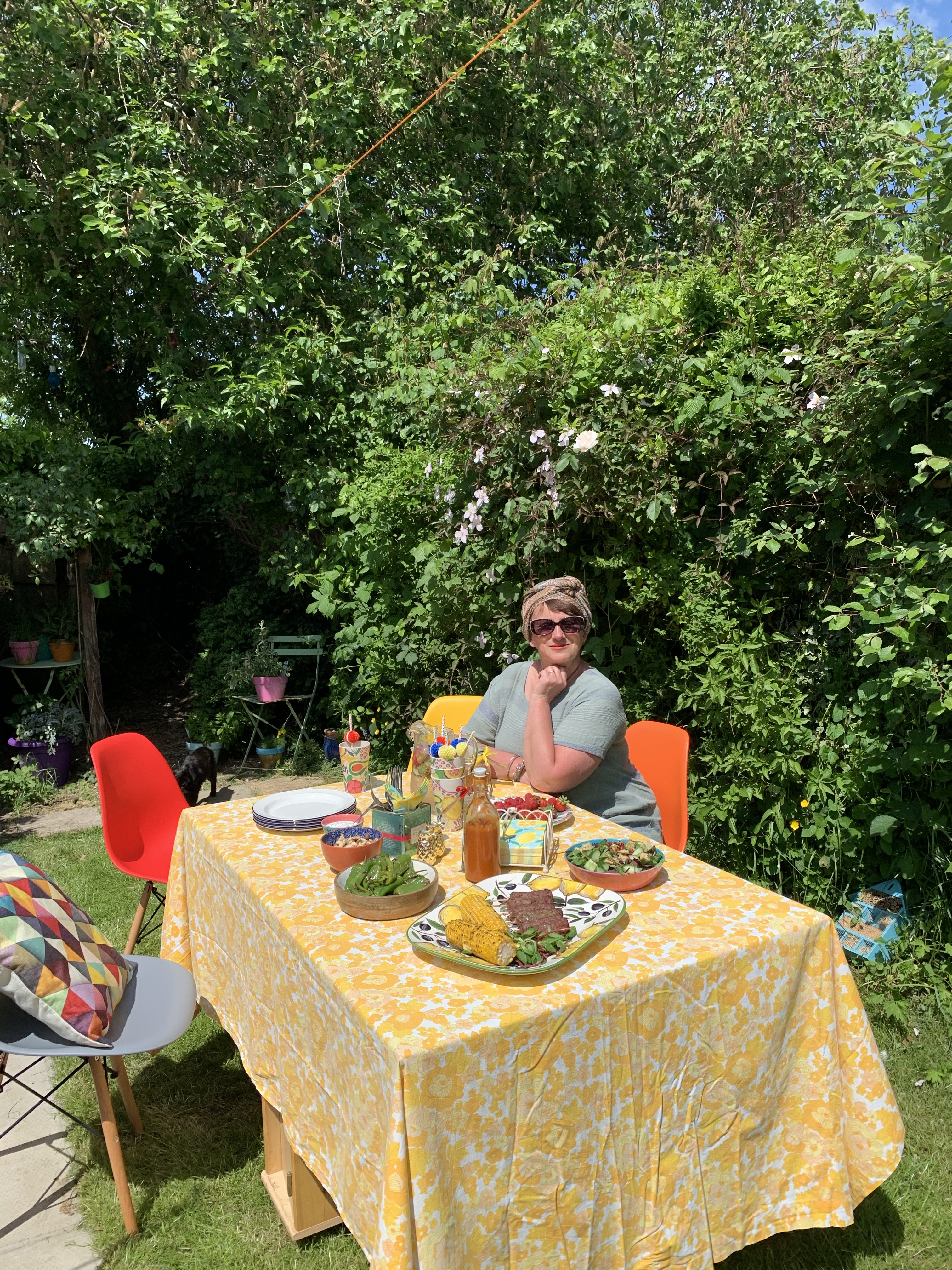 Last week I hosted a ladies lunch with an array of barbecue foods including lamb skewers, corn on the cob, Padron peppers served with a fresh salad, and set up the table outdoors and added some little details to make it really special. A fresh bottle of my home made tomato ketchup was served alongside the meal. I used fresh flowers in a jam jar as a centre piece and then bought out my gold pineapple salt and pepper shakers, the napkin holder carboot find with lemon patterned napkins, my cutlery in an old tin and a jug of ice cold cordial with my fruit infused ice cubes.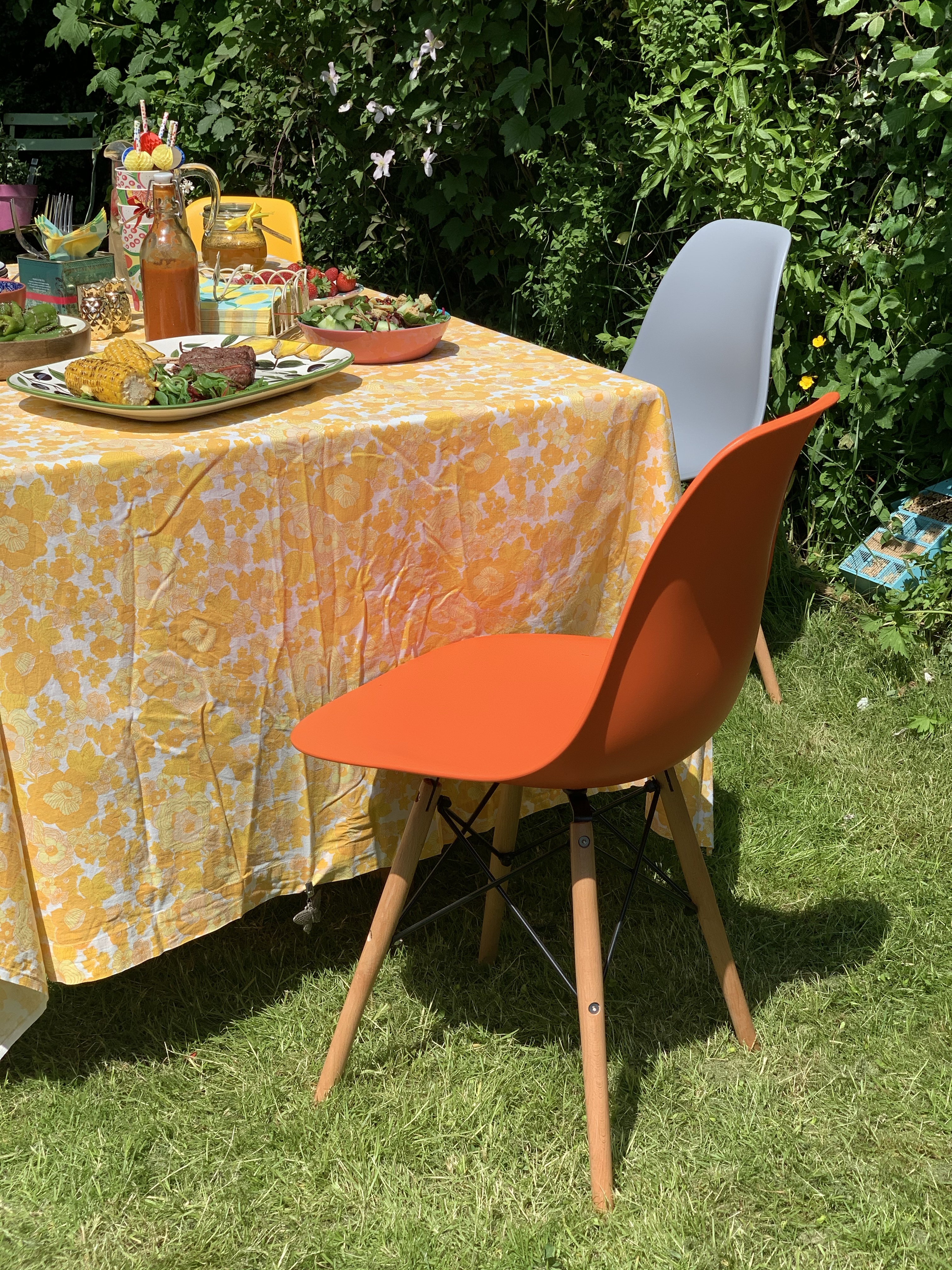 Setting up an outdoor space is fairly simple, I have a drop leaf table on wheels which we pull outdoors and then drape with a tablecloth of choice and use little weights to stop it blowing away – I love colour so the brighter the better. My brand new dining chairs from Lakeland Furniture work really well with the retro look I was going for and created a welcoming and comfortable environment for my VIP guest (mom).
These chairs are available in all manner of colours and not being able to decide, I chose to order a set of four in clashing colours – red, yellow, orange and a slate colour. This replica style with its seventies vibe suits my eclectic taste but also seems to match a more modern aesthetic too. I've gone for plastic seats as they're hard wearing and wipeable, which I need in my busy family home. The wooden beech coloured legs and black metal framing just adds to the vibe.
With my colourful chairs and my tablecloth it didn't take much more to make the setting look and feel fabulous once we added the food, served in a selection of bowls which have been collected from all over the place and so once we had carried everything outdoors we could sit and enjoyed our meal outdoors in the sunshine for hours. When the sun was highest in the sky the chairs remained comfortable, the bucket seat style of the chairs is spacious and well rounded, so we simply topped up our drinks, sat back and enjoyed the delights of summer.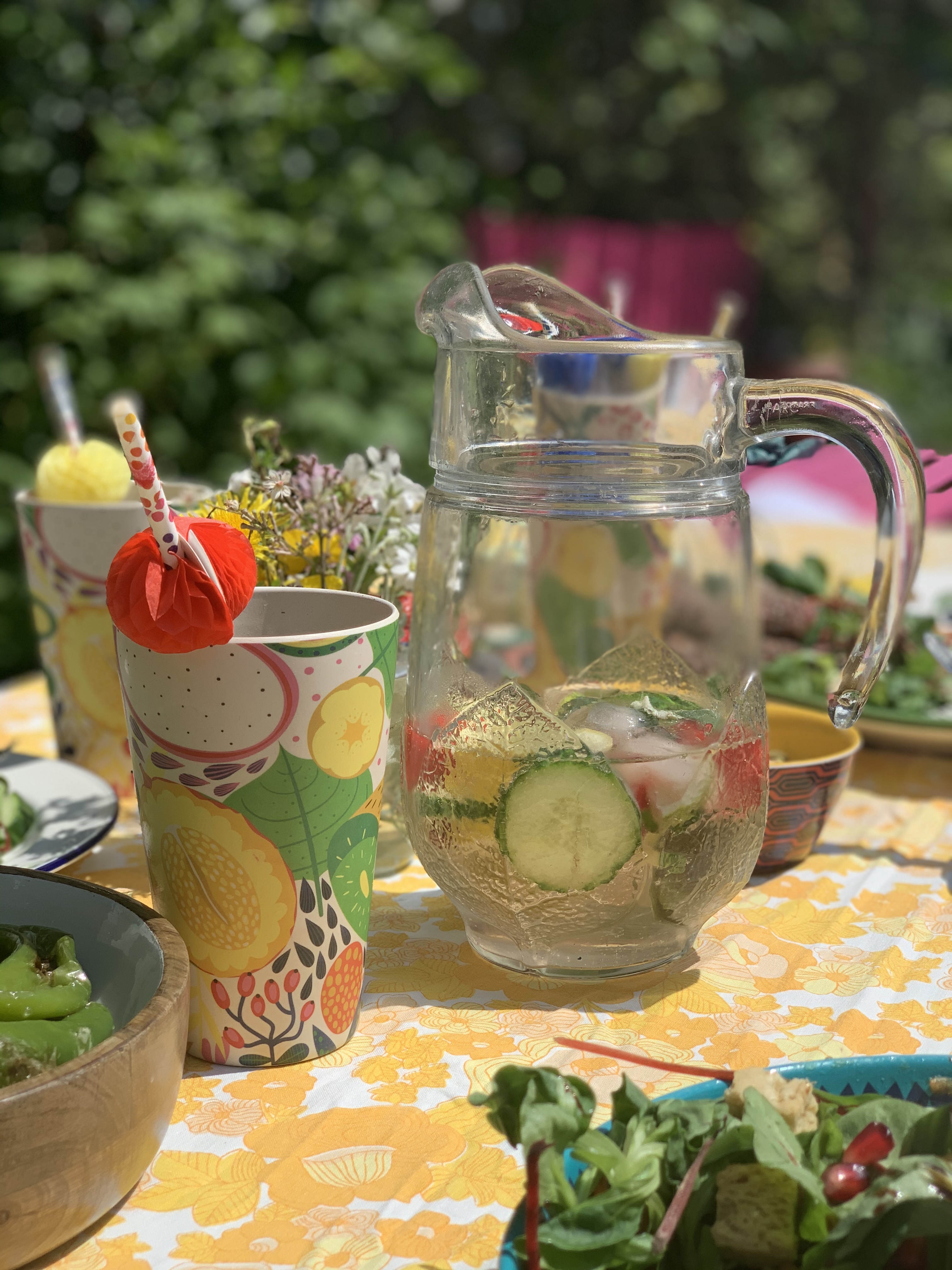 The chairs themselves arrived in two parts, the legs and seat packaged separately to protect them in transit and it's a case of attaching them using four screws and an Allen key which takes five minutes to complete. They are lightweight and so easy to set up, move around and place where you need them, indoors or out. Be prepared to spot this colourful set in my pictures all summer long as I'm planning all sorts of celebrations in the sunshine
(Products in the blog provided for the purpose of review)