We can't wait for the summer holidays to commence. It's been a very busy first year of school for both Arlo and myself so we have lots of summer adventures planned. Our trips will include summer festivals, day trips to theme parks and a mini caravan holiday. Whilst each of these will be unique in their own right there's some advice I can share with you on what to pack for a summer staycation with a five year old.
More children than ever will be going on their first holiday this year since travel restrictions were finally lifted and freedom to travel was restored. So whether you're planning a staycation on our very own shores, or you're boarding a plane to a far flung location – Very have got all the kid's holiday essentials covered, so all you need to do is relax and unwind (wherever possible!).
What to pack for the journey
The perfect bag! First things first it's always a good idea to get the kids involved with packing. I always give Arlo the chance to pack his own bag which stays right beside him when we are in the car or on the bus. His go to essentials include lots of snacks and then toys and activities to keep busy as these journeys can often take a while. This year he asked for a Spider-Man backpack and I found this one which also came with a handy trainer bag too. This is great because we always pack extra shoes.
Getting the footwear right
No matter where we go Arlo is very specific about his footwear. I didn't realise quite how fashion conscious a five year old could be and balancing practicality with colour choice can be quite challenging. My top tips would be to always have some wellies with you. You can't predict the British weather so come rain or shine it'a best to be prepared. These Crocs handle it yellow wellies are perfect.
Arlo will be rocking these yellow beauties for puddle jumping, coastline splashing and for muddy festival fields. no matter where we go he is bound to stand out from a crowd and be comfortable.
When he isn't causing havoc outdoors Arlo is busy tearing up the clubhouse dance floor. If you've been to a holiday camp in Britain then you'll know that these are usually the highlight of a kids staycation. The opportunity to stay up late, drink slushies and dance along with holiday reps. We love to head back to our caravan after a busy day, shower and then get changed to go "out out" in our best clothes. Arlo's footwear of choice for the dance floor is his converse which go with anything and still allow him to cut some moves. I can't say I've seen him do a knee slide yet but he has been practicing.
These converse in a neutral shade with Velcro straps match all manner of outfits, and he is able to put them on independently and feel proud of himself. I'm normally reluctant to go for such pale shoes because Arlo is such a whirlwind but he knows these are his "best shoes" and likes to keep them safe in his Spider-Man bag for special occasions.
Looking sharp
Arlo chose all of his own holiday outfits. We have had some crazy outfits from Arlo in the past so I have learnt to encourage him to choose items which at the very least match. I love the two piece sets available from Very which are all very affordable and versatile in that these can be worn together or swapped between outfits. Jurassic World is the summer blockbuster movie and so he simply had to have this Raptor two piece set to show off his love of dinosaurs.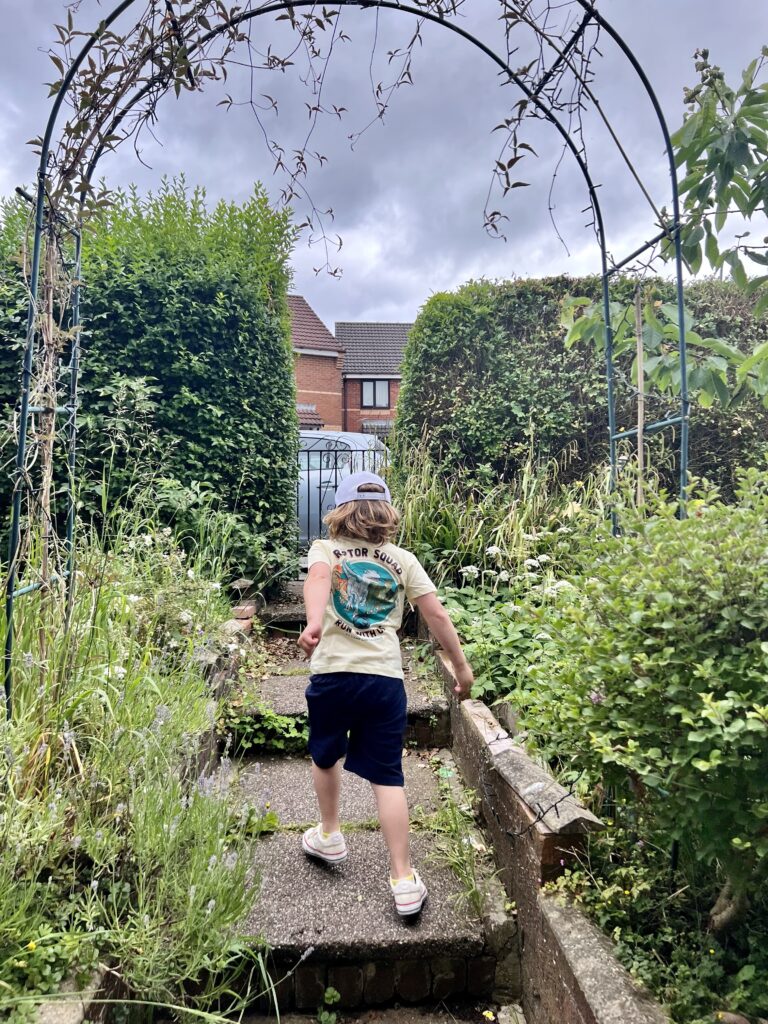 When the weather is so unpredictable, layers are the solution. We have a couple of great options, the Fatface retro surf hoodie is great for throwing on when the evenings draw in or you're making your way back from the pool to the tent or caravan.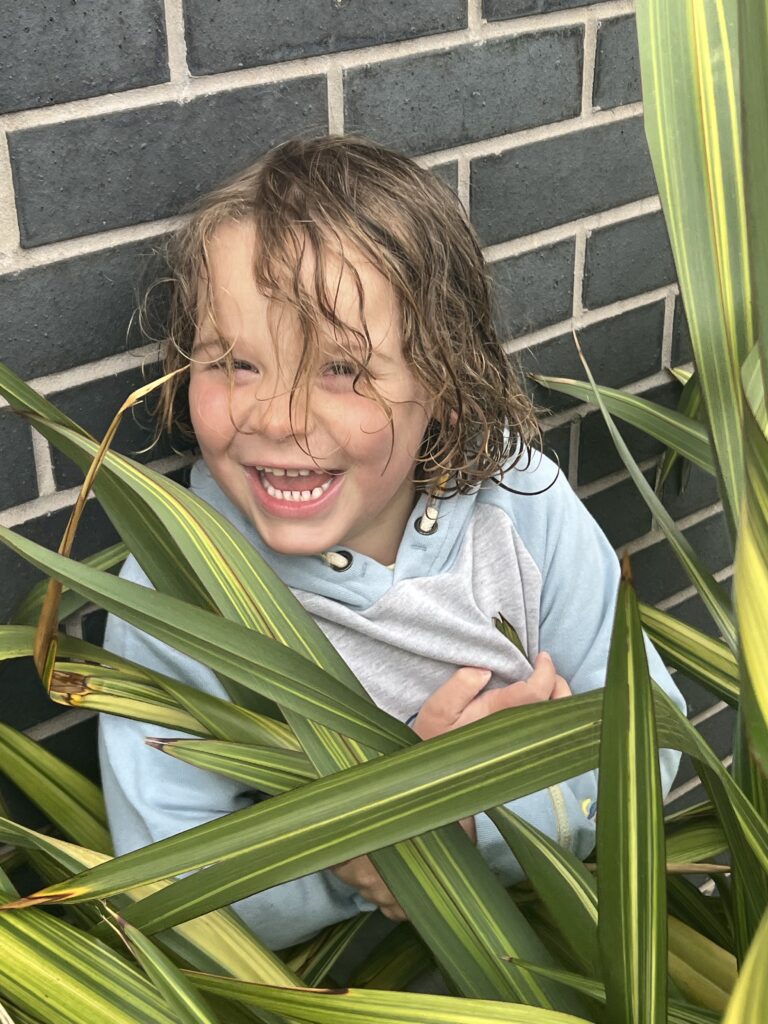 We also love the Joules Abbot Hoodie which looks great on the beach thrown over swim wear when the coastal winds make it a little bit cold and you want to warm up without having to leave the beach. This hoodie works perfectly with the afore mentioned yellow crocs wellies and if you go for a size up it gives those perfect Cornwall surf dude fashion vibes. It's quite lightweight but still gives that extra layer which is needed sometimes when adventuring outdoors.
Festival accessory essentials
There's two things every kid needs for a festival. The first is a bumbag. This Accessorize rainbow option is perfect to match everything. It's says it's for girls but rainbows are for everyone! Arlo likes to keep a little bit of pocket money, sweets and fidget toys in his. What more could a five year old possibly need?
Sunglasses! Since he was a baby Arlo has been pulling my sunglasses from my face. He thinks it's hilarious to don a pair. He's had a couple of cheap pairs which never really lasted long and made him want to swap so we chose these lovely metal frames which give me Tom Cruise Maverick vibes with their aviator frame.
As soon as you get the sunglasses out you know it's time for a holiday!
To screen or not to screen?
Screen time is always a controversial parenting choice. I originally said I was going to be one of those parents who never let their child use a device but I did a complete U turn on this when I discovered how beneficial some aspects of screen time can be. The latest must have gadget for kids is the Nintendo Switch Oled. I must admit that this is an expensive choice however given it's versatility in being able to be used at home as a main device or to use it on the move it makes it a fabulous first console.
We chose the Nintendo Switch Oled package which came with Mario Party and Mario Kart which encourage family game play or be used independently for those long car journeys. It's been a while since I played any computer games but Mario Party is a bit like I remembered it from playing on the wii many years ago. It's a cross generational game for all ages which means that anyone can enjoy it so when rain storms come along it doesn't halt our play.
We also opted for a carry case to be able to transport the device safely during travel – this Nintendo themed case was perfect. It's small enough to hide away when not in use and has space to store game cards and all the essentials you need to bring along.
Sleep wear for staycations
Don't forget the pj's! Summer nights can get really hot but it's always nice to have a new set of pj's to change in to which make sleeping in a new place extra exciting. Again sticking to his dinosaur theme Arlo spotted this Jurassic World shorts set as we were scrolling through options and couldn't wait for these to arrive. The only problem I'm going to have is saving these until it's time for the holiday.
Does anyone else count down sleeps until their holiday, pack weeks ahead and then frantically unpack and repack everything the day before?