If you find yourself in a position where you are looking to rent a home for the first time then you probably have lots of questions. Working out what your budget is and then managing your expectations accordingly is a sharp learning curve but these days there are regulations in place so you shouldn't be left high and dry (unlike me).
I first moved out when I was a fresh eighteen year old and my first experience was in student halls of residence. The less said about that the better to be honest, I couldn't wait to leave after the first year and get myself in to a private rental. As a second year Uni student I shared a flat which was owned by a friend of a friend. I can't be sure of the exact details of the relationship there but from what I remember the property was their first experience of renting. We paid the rent on time, had no issues with the property and I would have stayed on for another year and extended the tenancy. However after the first year the landlord decided that they wanted the property back and communicated this with my friend informally but didn't actually give any notice and so I ended up having to leave and rush in to finding elsewhere quickly which wasn't fun.
Lesson learnt, always have a contract with a formal notice period outlined for both parties and don't make allowances for personal relationships. I preferred dealing with agencies and having more experienced landlords from this point forwards. I found myself renting a room in a shared house for a short time after this – a landlord approved by the university which on paper sounded great but in reality – not so great. My bedroom was decorated in the sickliest shade of purple. I would have covered the cost of painting it magnolia (even though I hate beige) but I wasn't allowed. In my contract it was also stated that I couldn't use Blu-tax to put up posters. Second note to self – ask about redecorating. Sometimes landlords add rules to contracts based on their past experiences with bad tenants too and so you can end up with contracts and rules which are far too restrictive.
I have moved around a lot since my Student days and loved the freedom of renting, being able to have a fixed term in one place and then the freedom to be able to move if needed – and I have always been footloose and fancy free as long as I've known that I have my family home in Birmingham to go back to when needed. I think all in all I've lived in over twenty properties – some better than others so here's my too tips of things to consider when renting.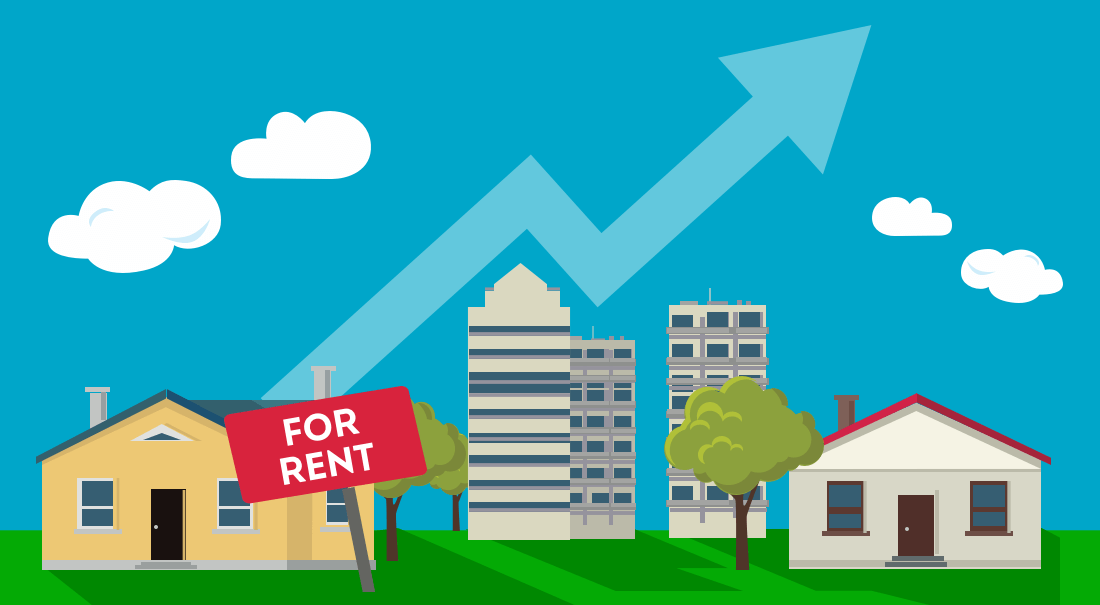 First of all planning your location is vital. You might want to consider how close you are to transport links – bus routes if you use public transport or Motorways if you commute. Then also look at local amenities. There has to be a decent local chip shop for me, but of course look at things such as doctors surgeries, local shops, pharmacies, pubs and play areas. In fact if you have children you might want to look at the catchment areas for local schools, especially if you're looking for something specific. Try and type that you're looking for marietta homes near Christian schools for a list of properties that will be in the perfect location for you and your family.
Budget is always important. Yes the monthly rent might be affordable but check your council tax band online and then try to figure out your utility bills too. You can ask former tenants if you manage to meet them when viewing, or ask neighbours about their suppliers and monthly bills if their properties are similar – you might be able to find they'll give you a referral discount or offer which benefits you both.
You can also use price comparison websites to give you a quote. Think about water rates, electricity, gas, broadband and tv packages. These costs add up and you usually have to fund all of these yourself as a renter (check the details of your contract). There may also be service charges and no doubt a tv licence and your contents insurance. Landlords should always have property insurance or their own and you can ask about the details of their insurance to make sure you know what's expected in an emergency. Compare landlord insurance here to find out more. Never be afraid to ask questions to find out who's accountable for what – lost keys can be a very expensive cost (again talking from experience).
So when you've crunched the numbers (making allowances for estimates) and figured out your realistic monthly budget it's time to go and view some properties. Having learnt from experience theres ten things I always check when viewing a rental.
turn on all the taps and shower to check temperature and water pressure. I've always found that these problems are not a priority for a landlord but are really irritating to live with. Look at how quickly the water drains too. The last thing you want is to have to take hours aside to wash your hair and unplug a drain which smells like it has never ever been cleaned.
Ask to turn the heating on and see how quickly the place warms up – check every radiator to make sure they work. I lived in one shared house where the thermostat was locked in a box and we couldn't adjust the heating ourselves – never again. It was always far too hot or cold.
Look at the white goods – the oven, washing machine and fridge/freezer. Clarify if these are included and make sure they're working and in good order. I moved in to one place and the previous tenant had taken everything when the landlord just assumed it was going to be left behind. I eventually negotiated a discounted rent to cover the cost of having to buy all new things myself but this was a huge financial hit.
Look at the boiler – there's usually a sticker with the last service / inspection date. Same for all the fire alarms and carbon monoxide detectors. These are basic legal requirements for landlords to fulfil and if these aren't in order then it raises questions about integrity for me.
Check every light switch works – I had one landlord who tried to hold my deposit back for a faulty light at the end of a tenancy when it had never worked. I've taken bulbs from other sockets in properties I'm viewing just to test them all out.
Same goes for plug sockets – take your phone charger and test it in every single socket when viewing or doing a walkthrough. When you're planning your furniture layout and do all your IKEA flat pack for your home office only to discover there's one working socket in that space to run all your electricals it's not great fun.
Try all the windows. Have a good look around for signs of moisture / damp. That's a big no-no for me. Make sure they're all safe and don't open too wide, but open enough to allow fresh air in and not be claustrophobic. Make sure that they can be locked – especially if you have kids.
Same with the doors. Open and close every interior and exterior door to make sure they all are okay and then also check locks and make sure all keys are available. Ask about their key policy at this stage. The last thing you want is a landlord walking in without notice because they have a key.
Take photographs and videos of everything. The condition of walls and carpet. The meter readings. The upkeep of the garden etc.
Check the phoneline and make sure that you can get access to the internet you need. I'd be lost without decent WiFi in every room of my house and so moving in to an area with dodgy internet would be a dealbreaker for me.
This list isn't conclusive, I check lots of other things but hopefully these are things you haven't come across before.
I've always dotted my i's and crossed my t's after one nightmare experience. I moved in to a studio apartment in London, above a retail premises which I thought was fabulous. It was tiny but I thought it was great value for money and was in an excellent location. All bills included. Things started to go wrong when I realised there was one electric meter for myself and my neighbour who had just moved in too. We had a power cut and the landlord didn't seem to want to fix it in a rush so I was showering at work. Happened to speak to a random colleague about my situation who asked to come and see my studio.
It turns out that I had a rogue landlord who was on the watch list with the local council. He didn't have planning permission to convert the apartment above the shop in to two studios and so EHO came out to basically force him to convert everything back to the way it was and I had to leave immediately. That wasn't a fun time, I'd spent all my savings at the time on my deposit, rent in advance and then furnished it too. It was scary to find out how many different regulations he had ignored – my bedroom for example had no fire escape.
Despite all of these awful anecdotes I have had some wonderful experiences too. When things go wrong it's always great to have a landlord you can rely on to fix things in a timely manner and not be scared to approach. I've had water leaks in two homes and those caused no end of trouble. My landlords on both occasions had everything covered with their insurance. I've called them in the middle of the night with a problem and had them send out a contractor within an hour to fix my boiler and then decide to replace the whole thing as their insurance covered it for them.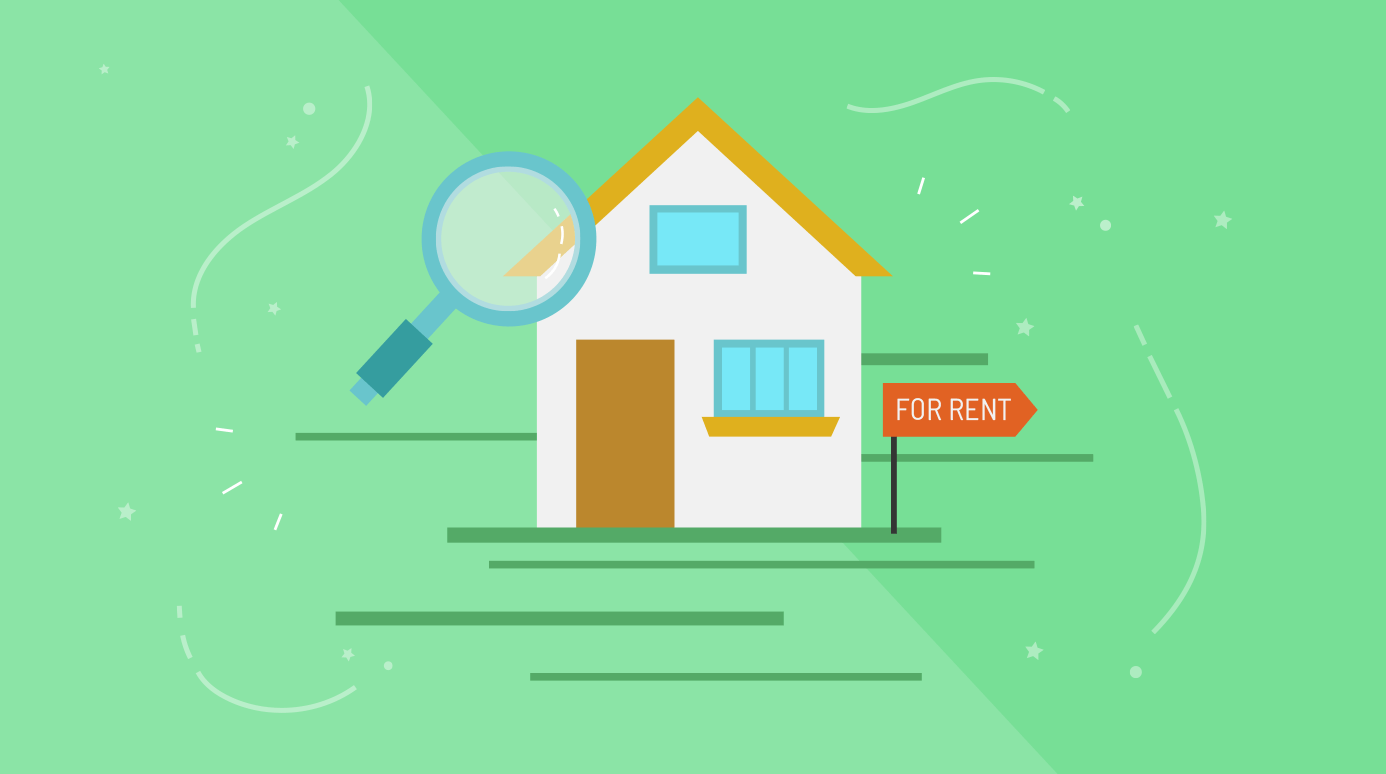 Luckily now a lot more regulations are in place compared to my student days such as deposit schemes and limits to how much rent in advance you have to pay. Ad long as you're thorough and check that everything is in order, and you're comfortable with signing a contract then there's no reason for things to go quickly South, as long as a you're a good tenant and don't ruin walls with blu tac that is.