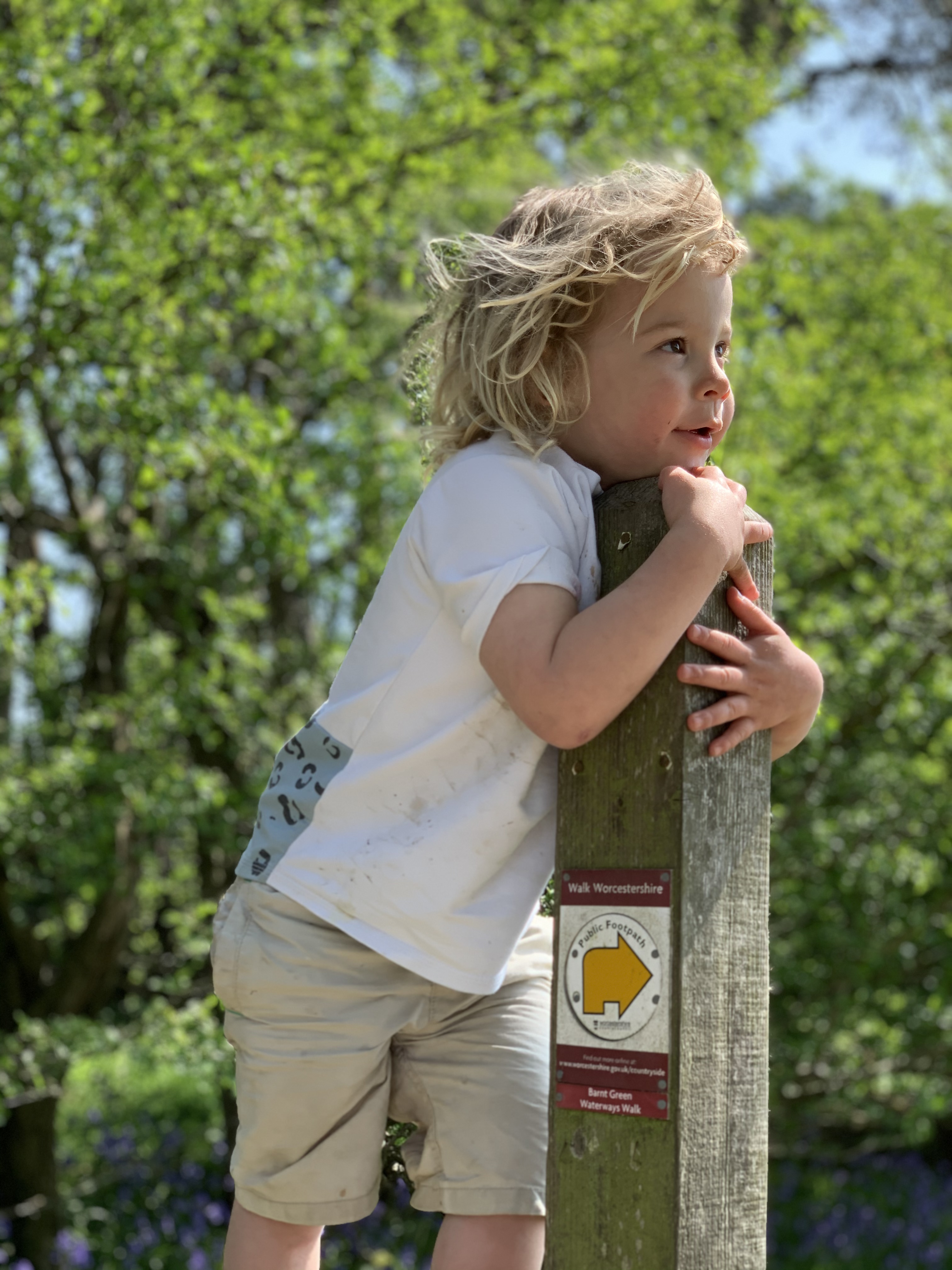 This secret beauty spot is on the very edge of Birmingham, I consider the canals at the Hopwood to be the border, I don't know if that's official or not but we always used to cross the canal and joke "now we're in Brum, and now we aren't" because when I was a kid it was the furthest I went on bike rides without parents. Now Bittell Reservoir is a space that I love to take Arlo, especially through lockdown because I loved that it didn't have a play area and we had no end of issues walking past those in our local parks when they were all taped up.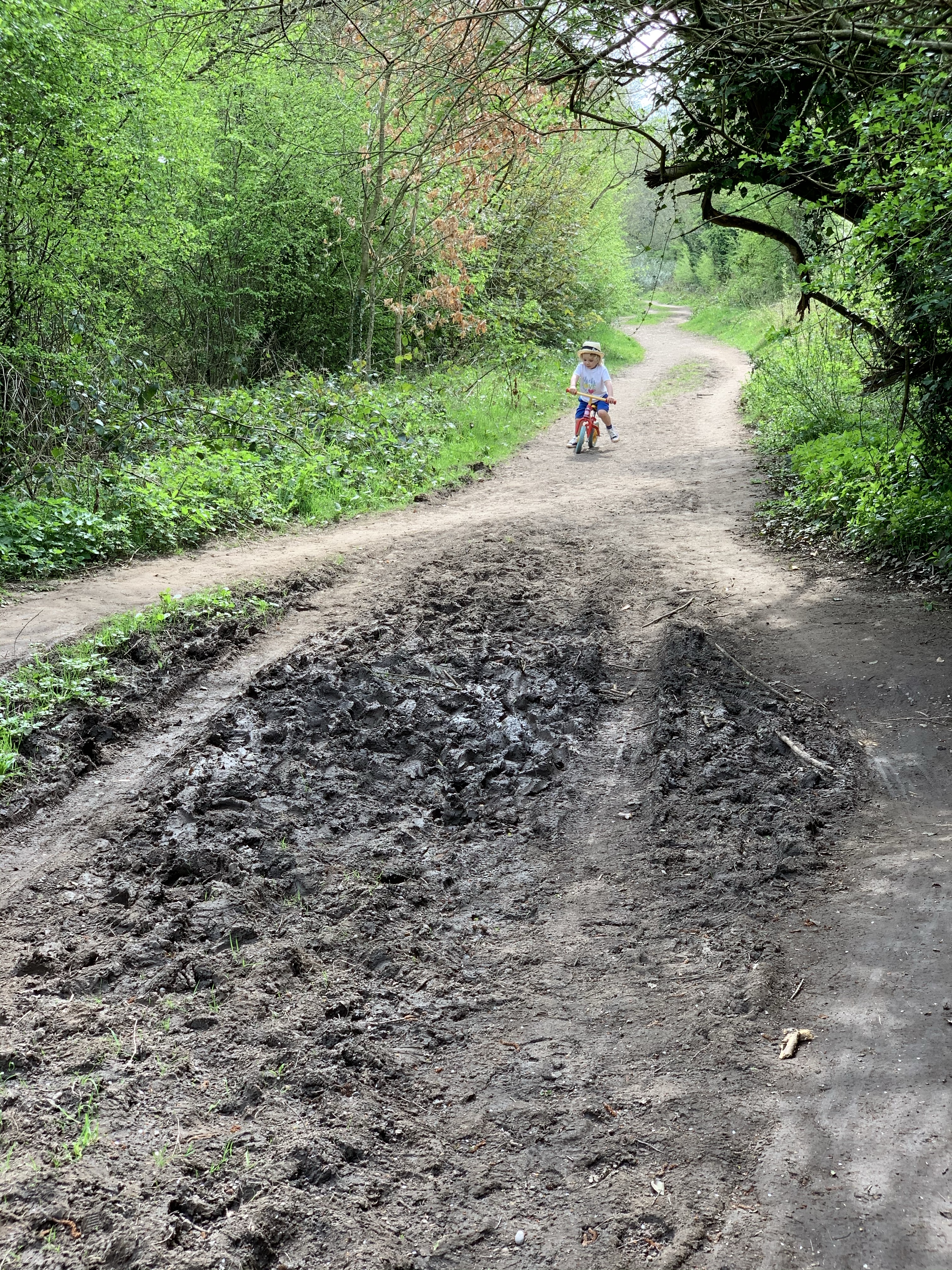 You're unlikely to encounter crowds of other people as the space around Bittell Reservoir is really outdoors. There's no cafe or toilet facilities so I suggest beginning and ending at either the Hopwood pub or one of the pubs in either Barnt Green, or the Lickey Hills which gives you great free parking, and the chance to get food, a drink and use the loos. If it's been raining recently then wear suitable boots / wellies as this walk takes you along trails and bridle paths.
Our favourite spot to begin is where the waterways walk meets the Lickey Hills Trail and we wander along the road beside the streams and fishing pools, it's a delight to spot the nesting swans, and eventually the cygnets as they hatch. Just behind the water are rolling fields full of sheep and as you get to what appears to be a dead end you find a green gate and you might meet a cow or two.
At this point in time you can choose to go left or right, left takes you up towards the reservoir which has a huge expanse of water behind a tall dam so do not let children run ahead! Or you can choose to go right along the bridle path. We usually go right and follow the muddy path. At first you feel as through you're walking in the woods and a small stream sits alongside the path which is perfect for splashing. If you viist at the right time of year an ocean of undisturbed bluebells can be spotted.
On the left of the path is some beautiful woodland and at the right time of year you can spot the bluebells which remain untouched as the woodland is private and can't be trampled through, unlike most other bluebell woods, so it's a sight to behold. Then eventually the path brings you out to walk beside the lower Bittel Reservoir, access to walk around it is gated off, however at various points along this path you can pause and view local wildlife – we have spotted Egrets from this spot.
At the end of this bridle path you can decide how tired your legs are. If you want to continue on then you can follow the full Barnt Green Waterways route which is a 5km wander through countryside, and back up and around round the lower reservoir.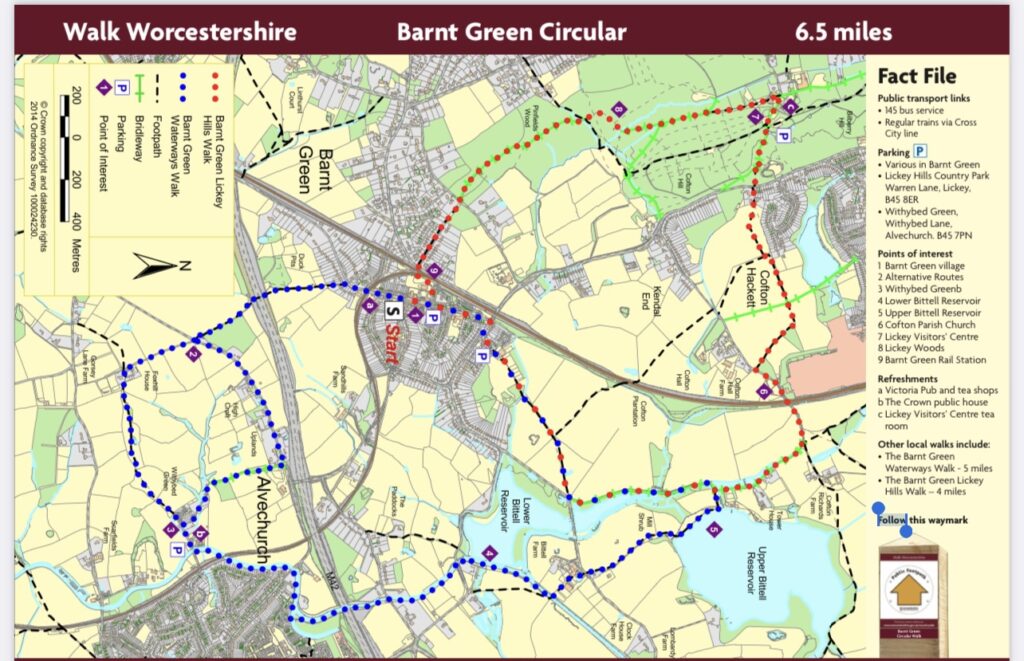 If your accompanying little legs are tired then you can take a shortcut here and walk up the Bittell Farm road to your right (observing the traffic) and then head straight back up to the Upper Bittell reservoir. If you started at the Hopwood then you'll be beginning your route here. Head up the road safely but take stock at the vantage points across both reservoirs as you are likely to spot various species of waterfowl including Egrets and herons.
From the road you can get good views to both stretches of water and then eventually take a left opposite the farm house. You'll spot chickens, sheep and llamas in the field and know when to take the turn, and then wander up a trail past the animals, eventually finding the horses in the field and getting a great view across the railway line and beyond. There's plenty of grassy space here to enjoy a snack stop too.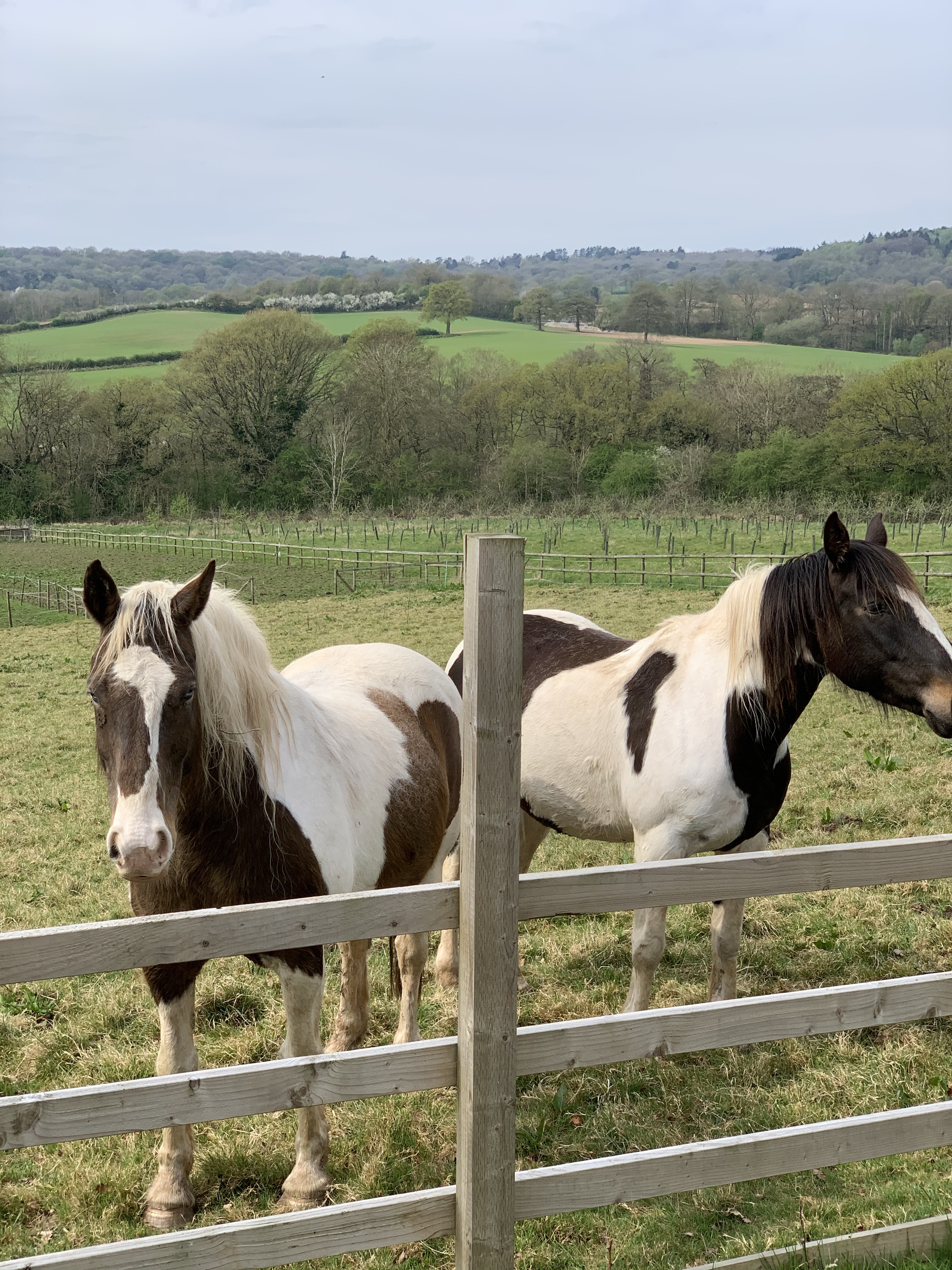 You climb over the stile and head down a pathway to come back down to the reservoir and the view across the water which greets you is always phenomenal. This is by far one of favourite places to wander in Birmingham because there's just so much for little ones to experience. Every time we visit we encounter something new – from a new plant species to identify or a friendly cat from the farmhouse following us along the trail. There's just something so fabulous about being outdoors and we feel so lucky to have this wonderful place on our doorstep.