I'm almost certain that at five years old, all of the adventures we experience together create core memories for Arlo. He's got the wanderlust bug just like me and wakes up most mornings asking what we are going to do. With boundless energy and no fear we love taking trips to explore new places and participate in activities and excursions which get us outdoors. So far most of our trips have taken place in the U.K. and during summer time, but I've started thinking about planning our first family skiing holiday so thought I'd collate some useful tips and advice.
Learn to Ski
This almost sounds a bit silly. How can you learn to ski before taking a skiing trip? Being based in Birmingham I'm about as far away from snowy mountains as you can possibly get in the U.K. but Jet2ski surprised me recently with a snow dome experience. That's right – in the Midlands there's a venue you can visit where you can learn to Ski and I had a three hour lesson. Having never set my foot in a snow boot before I learnt so much in three hours. The next day my muscles admittedly ached but I came out even more determined to get myself to the slopes.
I'm going to book Arlo in for a taster session to master the basics and I can't wait to chat to the friendly instructors and get some more useful advice regarding destinations to explore. This means that when we eventually arrive at a ski destination we will have some idea as to what to expect, and of course if he absolutely hates it then I haven't made an expensive mistake.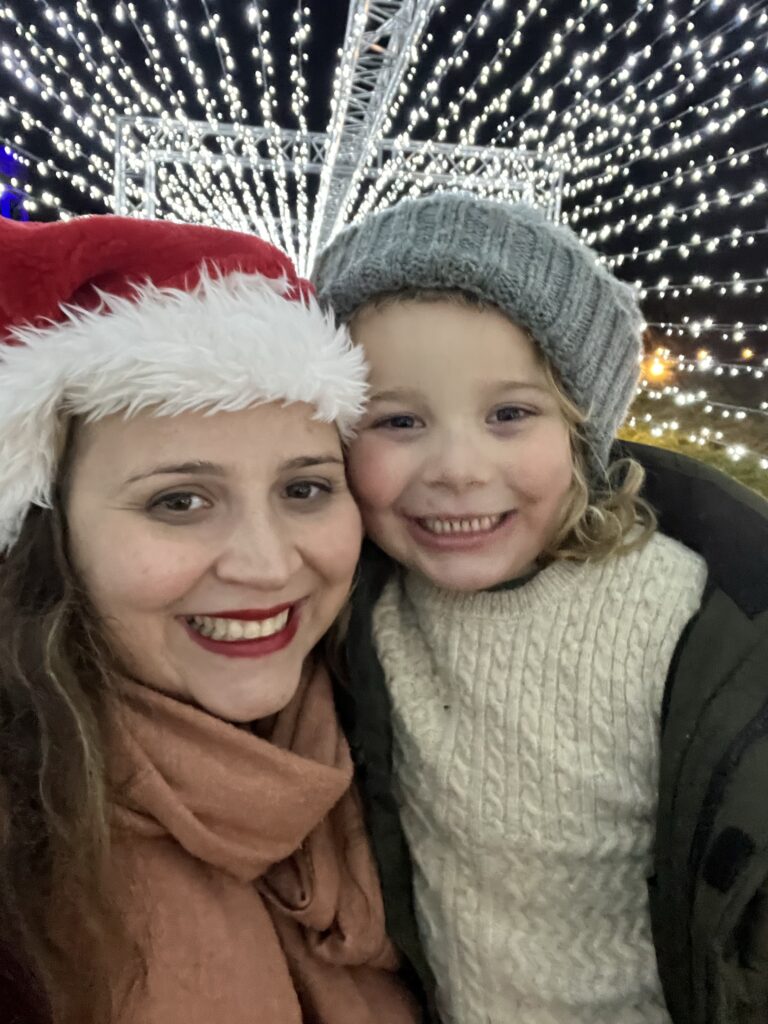 The Piste X Code
Piste X Code was created by two mums after a tragic accident on the piste last year, and applies to skiers of all ages and abilities. Many skiers and snowboarders are not taught these simple rules of the piste in lessons or are self taught and skipped lessons all together, that's why we hope to remind people of the simple ways we can keep the mountain safe and fun for all.
I'm including this information for the Ski Safe Blogger Campaign by AliKats Mountain Holidays and Piste X Code
Buy or rent
The temptation to spend lots of money on equipment and clothing is strong. Of course you want to look great in your ski photos and feel comfortable but the truth is that unless you know what you need, you can make some really expensive mistakes. At my first lesson I hired boots and ended up swapping these out for a different size after a couple of steps and feeling like my circulation was being cut off around my ankles. Ski resorts have lots of equipment available for visitors to rent and it makes travel much less stressful. Trying to get a five year old through airport security with his snack bag is enough hassle for me. Jet2Ski are making it more convenient for flyers and adding 22kg of Ski equipment carriage to return flight bookings which is a huge help.
You could take your own kit, but my thinking is that even if we learn to love to ski, the chances are that we might only get to the slopes once a year and Arlo will grow in that time so I would definitely rent beginner kit. My one exception to this rule is decent clothing, especially socks and thermal underwear; invest in these because it can get chilly and you will not regret it. Buying these out at a resort will get very expensive so shop around. Borrow from friends and family, use vinted and check out stores such as TK Maxx for winter clothing on a budget.
Where to go?
There's mountains and snow all over the world, but getting to these destinations in the middle of winter is the logistical concern. Jet2Ski fly out from Birmingham to several ski destinations and there's some very affordable options. I had a quick mooch and found flights from £29. I can't even get to London on the train for that!! There's some great advice over on the Jet2Ski blog regarding family friendly ski resorts in Europe so you can have a look and see whatever takes your fancy. You might only want to spend a day on the slopes and then explore local villages, enjoy entertainment or enjoy more cold weather activities like ice skating.
Where to stay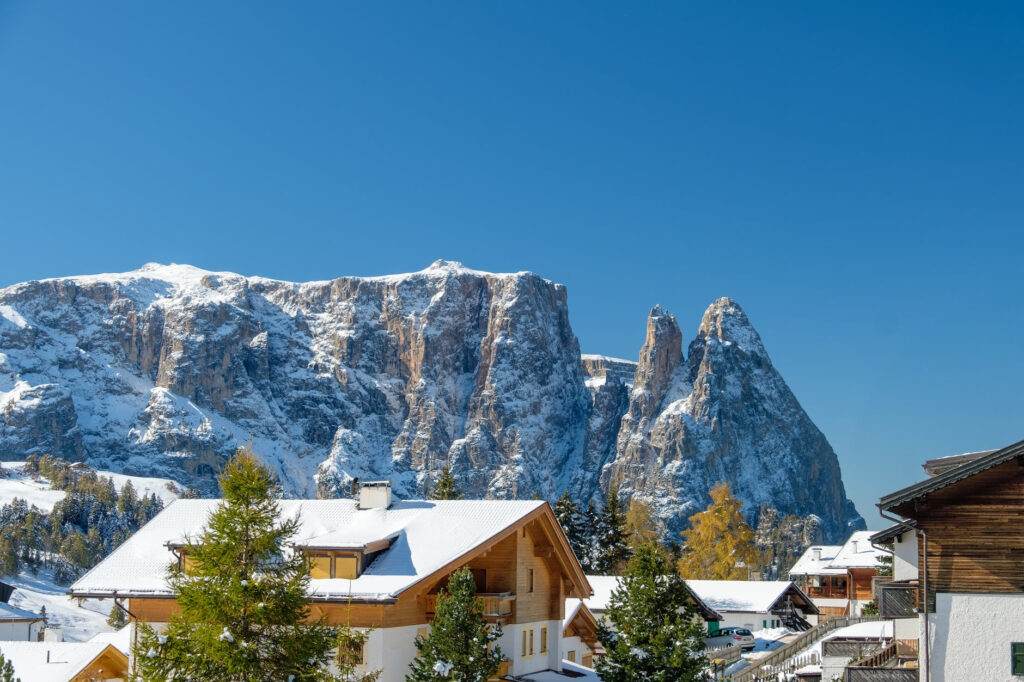 Now this is always a conundrum for families. I personally prefer a home from home approach with holidays and like to have access to kitchen facilities and a living space so I've been looking at air bnb's and chalets which would be ideal for now. When Arlo gets a little bit older we'll be looking at youth hostel type places for more social fun. If I win the lottery then I have my eyes on a fabulous hotel! In Geneva for example there's four different ski resorts with lots of options – Jet2Ski flight only bookings give you flexibility to design your own trip and choose what's most important to you – get the most value for money or splurge on a hotel with hot tub access for the apres ski relaxation!
What else can you do?
Skiing is both exhilarating and exhausting. If you take a long weekend away to a ski resort then there's bound to be lots of different things on offer. Many family friendly resorts are based in a close proximity to the ski schools on the 'pistes' and near to the lifts so it's really easy to get around and not waste too much time travelling once you are at your destination. A good ski resort for families is one with many activities to do in resort; this could include swimming, bowling, husky sledging, tobogganing, tubing, snowmobiling and paragliding.
Don't forget the Sunglasses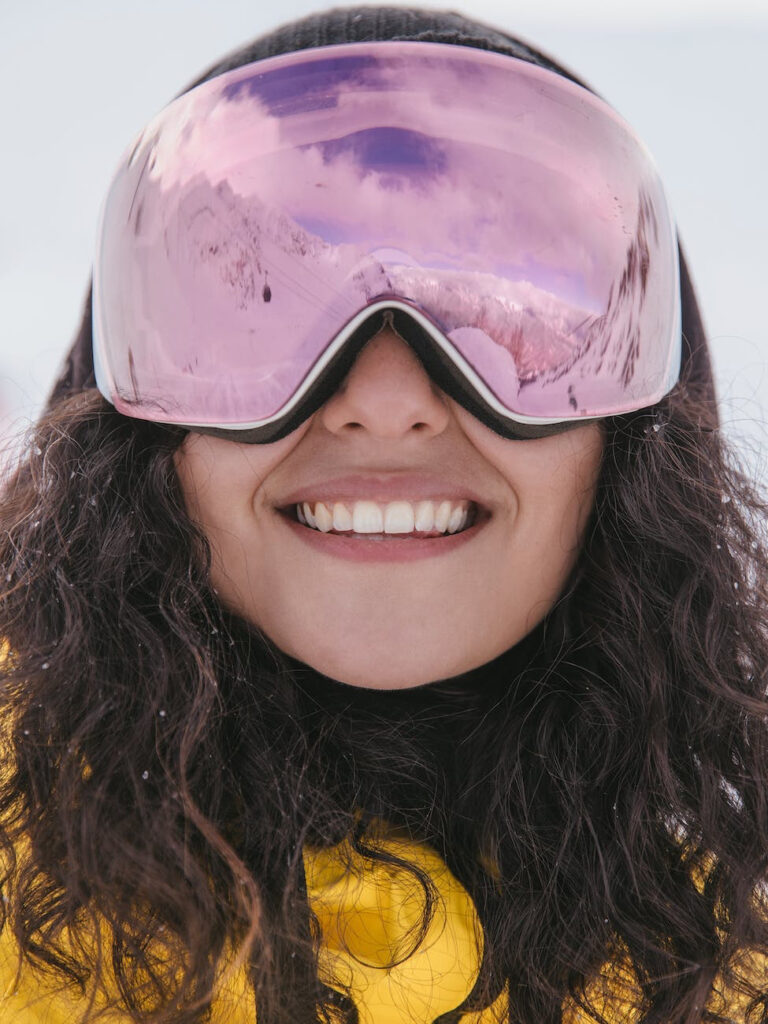 Seems a little bit insane to be thinking about sunglasses along with mittens but the snow can be reflective on the snow and very bright. You will need sunglasses for bright days and might need goggles for days where visibility is low – there's every chance it might snow whilst you're away!
Most important tip – Lift passes
Every resort has its own office which issues lift passes. Without these you will be unable to access the slopes. With this in mind you may want to plan and book ahead online before you travel. There's lots of different offers and deals so it's worth doing some Googling. I've got several resorts in mind for our first trip and found some friendly Facebook groups full of ideas and ways to get discounts from regular visitors. I've also been advised that it saves time on resort as the last thing you want to have to do is go and find the office and queue up when you're itching to get up the slopes.
Check age restrictions carefully – most resorts consider children as under 11. A family pass might be more cost effective than individual passes.
One more piece of advice is to make sure you have a very safe pocket for your passes. If you have individual passes you might want to pop them in a wallet which clips to an inside pocket of kids jackets so there's no way that they can get lost.
Jet2.com will operate ski flights to eight destinations this winter – Chambery, Geneva, Grenoble, Salzburg, Innsbruck, Lyon, Turin and Barcelona (Andorra), with over 60 weekly ski flights operating during peak periods.
Offering a choice of services to many of these popular ski destinations, the flights provide fantastic flexibility and are perfectly timed for skiers and snowboarders looking to slope off to the snow for a weekend, long weekend, or longer mid-week break.
In addition to this new ski carriage offer on top of a wide choice of destinations and flights, booking and travelling on ski flights with Jet2.com means that customers get to enjoy VIP customer service which has seen the UK's third largest airline win numerous awards and accolades