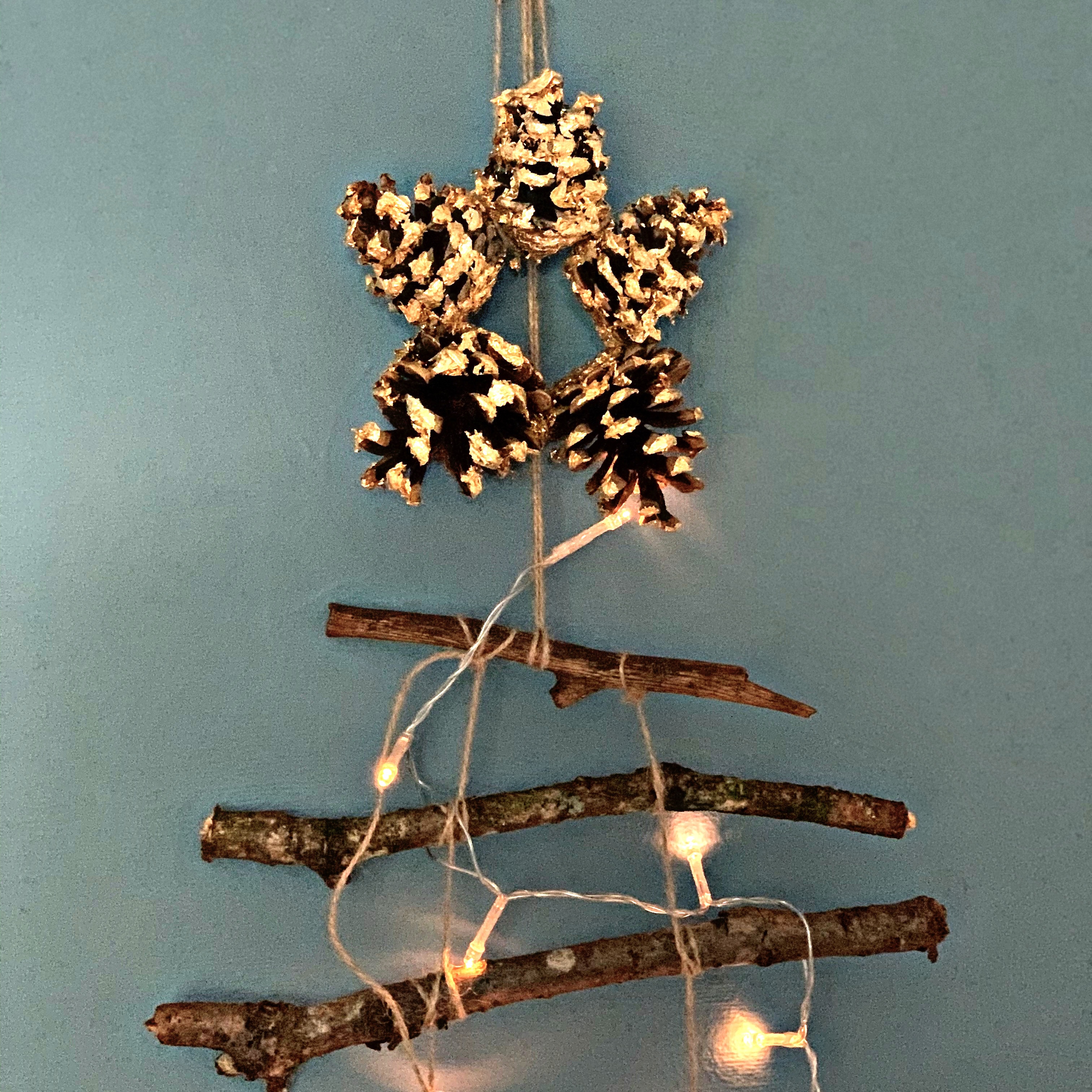 Our twig christmas tree project was a hit, and I love the hygge interior style – but you know me I love a bit of sparkle. After using gold leaf in previous projects I just had to see how it would turn out on pine cones too – one more easy Christmas craft to add to the ever growing collection
You will need:
Five pine cones of a similar size
PVA glue
Gold leaf
UHU glue
Twine
Cotton buds
Soft paint brush
The process for this is super simple. I chose to use all the scraps of gold leaf I had fro previous projects. Applying PVA glue to the ends of each piece and then rolling the cones around in the gold until it all adhered.
I did need to use more gold leaf as I had a lot of cones which I'm going to be using for Christmas decoration pieces. I ended up wrapping sheets around them and loved how messy it all got.
I left these to dry overnight in a warm place and then simply used a soft paint brush to clear away the sheets and reveal the sparkly cones before choosing my best five.
Then it's simply a case of applying glue and holding each piece together until they stick. On reflection my hot glue gun would have been quicker.
I used twine to wrap around my star and then hang it from the nail which my twig Christmas tree hangs from. I fiddled with the fairy lights to make sure it glowed and then sat back listening to Mariah Carey and enjoying my work.
I have lots of other Christmas crafts for kids for you to explore on my blog – let us know if you try any of these out!