I bought these log slices for crafts ages ago and I've had them stashed for what seems like forever.
Using these log slices for Christmas decorations seemed like the most obvious place to start. I found a reindeer log slice idea on design bundles for a previous sponsored blog post and downloaded the SVG file to cut straight away so here's another easy Christmas craft for you to try along with us.
For this you will need:
Untreated log slices with holes
Twine
Matt black vinyl
Acrylic paint
Transfer tape.
I used my silhouette Cameo for this project to cut the decals.
First of all I painted white circles on to my log slices freehand.
I used two layers of paint and quite like the rustic appearance of them all, each log slice is unique in its own right.
I cut and weeded my vinyl decals and then applied these to the log slices one at a time very carefully. This was time consuming as the design is so intricate.
Once adhered I used twine to thread through each log slice. I'm not quite sure which method is best to seal log slices. I quite like the appearance of these so I think I'll leave them as they are for now and see how they hold up.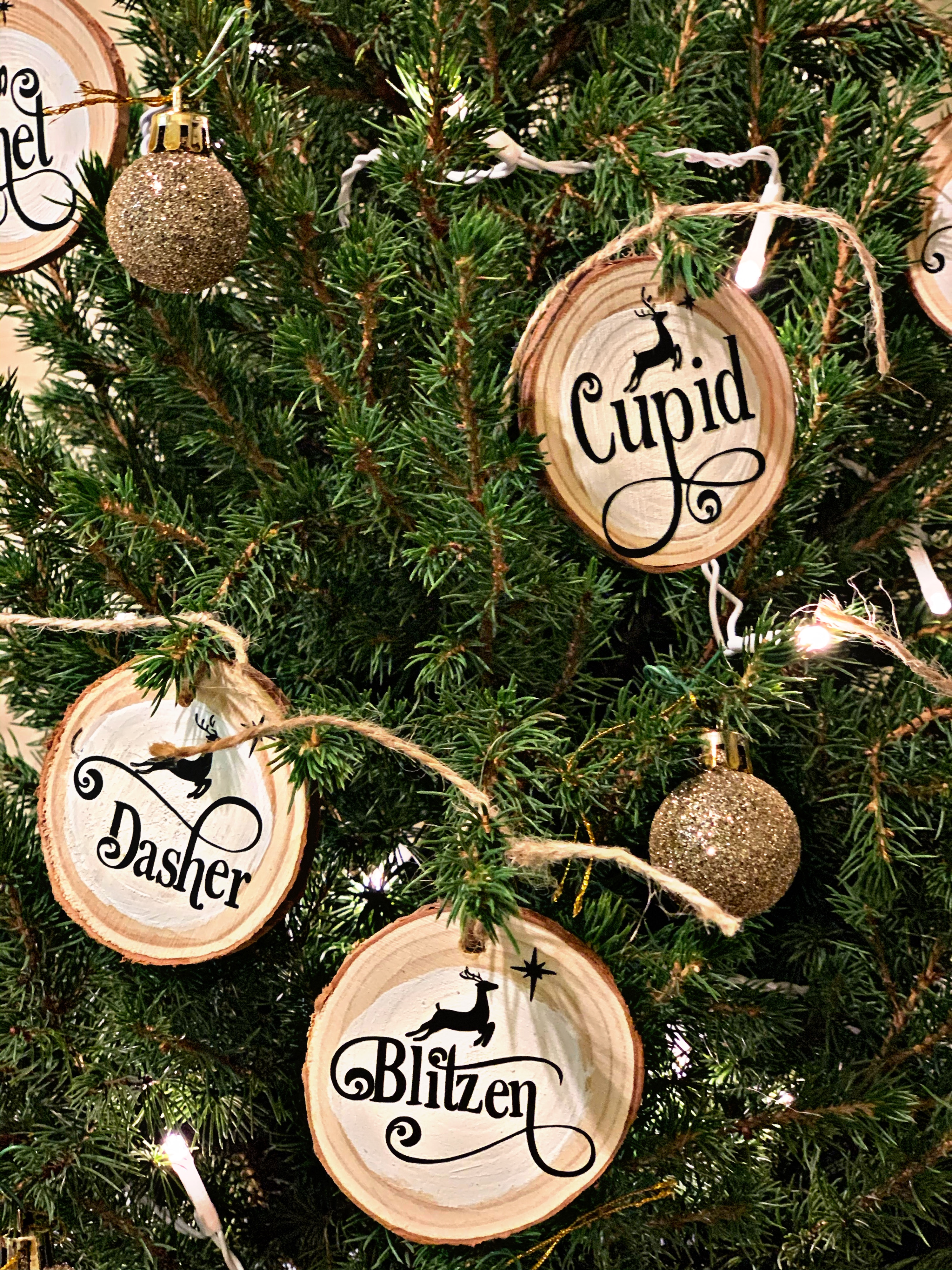 I added a tiny dot of red paint to Rudolph's nose and I'm searching for the perfect ribbon to tie bows to these and then they're all set for Christmas….. I've added these to a mini tree all of their own in the kitchen as I just couldn't wait.
There are lots more of our Christmas craft projects to read about here