This week at nursery Arlo has been following the topic of "moon stars and sun" which works with the terms overall themes of "light and dark, hot and cold" – so to support this learning I've incorporated some ideas in to activities we can do together at home.
This does require a little bit of planning ahead but not too much,
You will need:
Card stock (paper is too flimsy)
PVA glue
Salt
Water colour paints
Brushes
A jar of water
First things first create your shapes on card in PVA glue – I went free hand but you can find stencils or patterns online to print off or trace just as easily – simple ones are most effective for this kind of activity and you can involve the little ones if you wish.
Then sprinkle salt all over the glue and leave it to dry for a while. I have a separate container of salt to save the excess and use it in messy play trays and Science projects to melt ice etc. I like to create two sheets of paper (at least) and for activities like this I sit beside Arlo and work alongside him demonstrating and encouraging.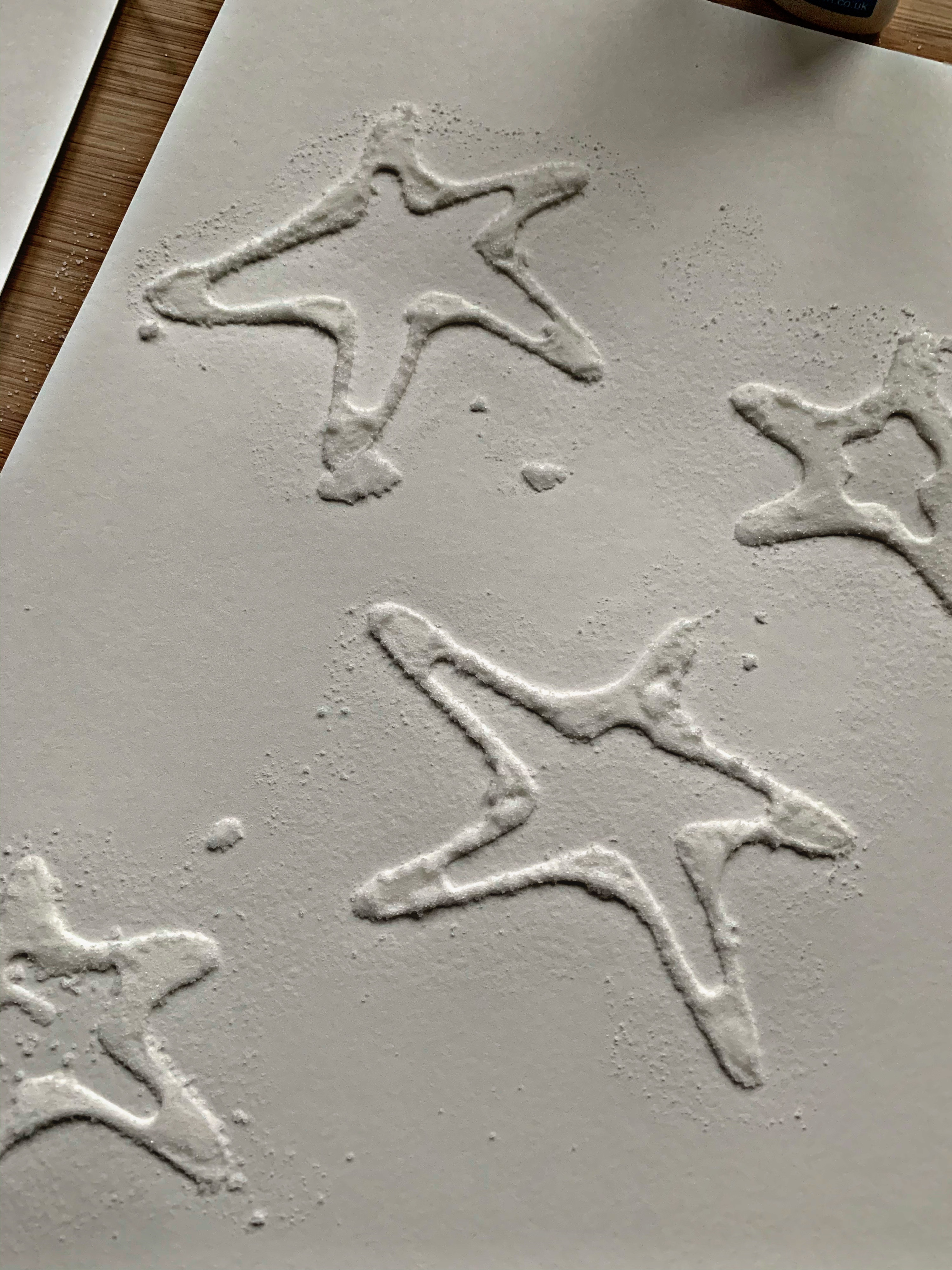 Once your glue has dried the image should Take on a 3D shape like this and it's ready to paint.
Our simple set up included a palette of water colour paints and a jar of water. Arlo loves to mix colours and wanted to jump straight in – but he had to remember the process of dipping the brush in to water and then the colour and then the salt. He quickly learn that the more water he had on his brush the more colour he could mix and the better this spread on the salt.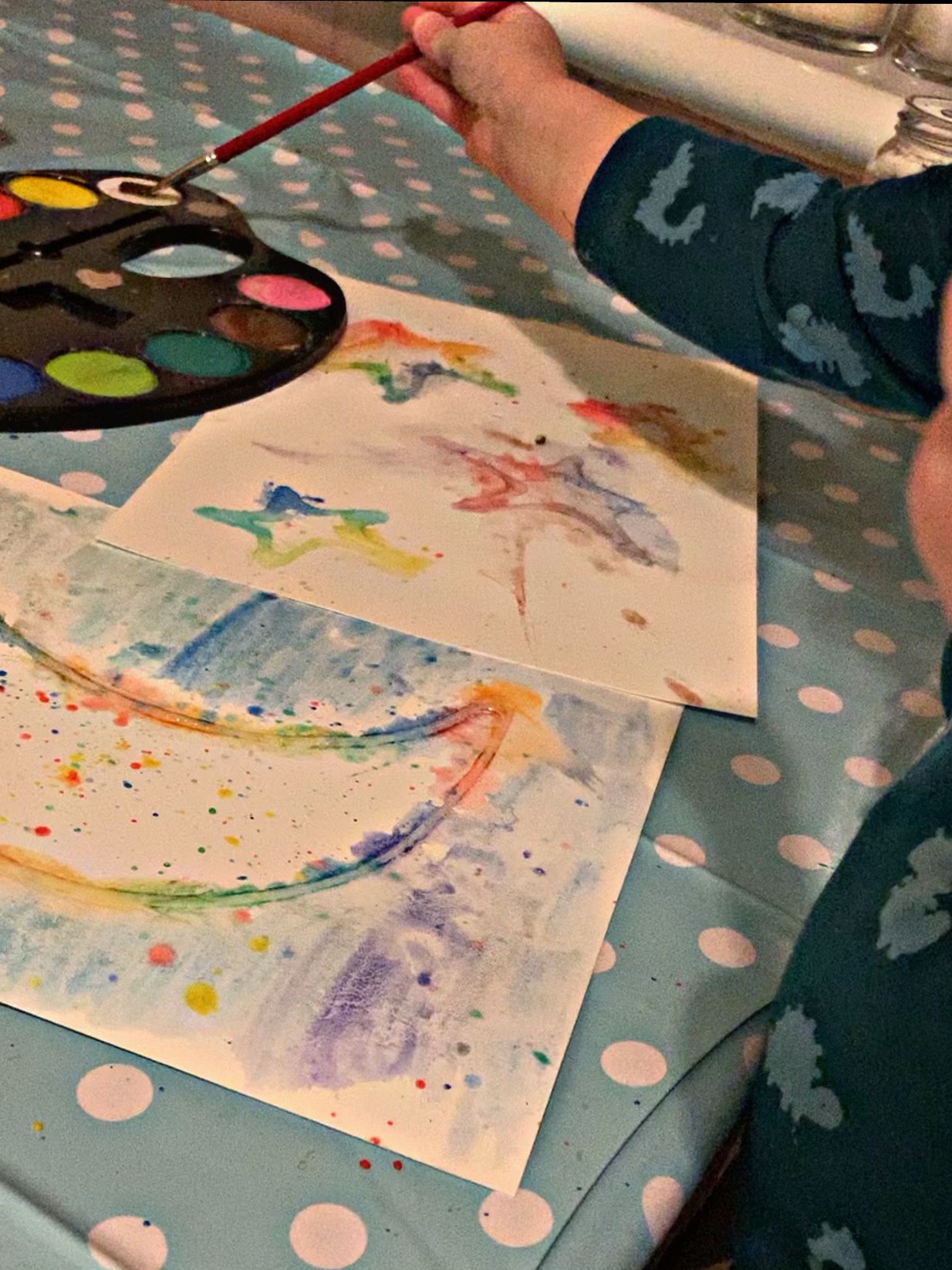 We really enjoyed making our stars and moons rainbow coloured – and even though we had two projects Arlo took over both…. and we had a little happy accident where Arlo knocked a brush mix air and made splashes across his page – but fear not. I described these as twinkle stars and this became a new painting technique and he added some extra colours to finish his masterpiece.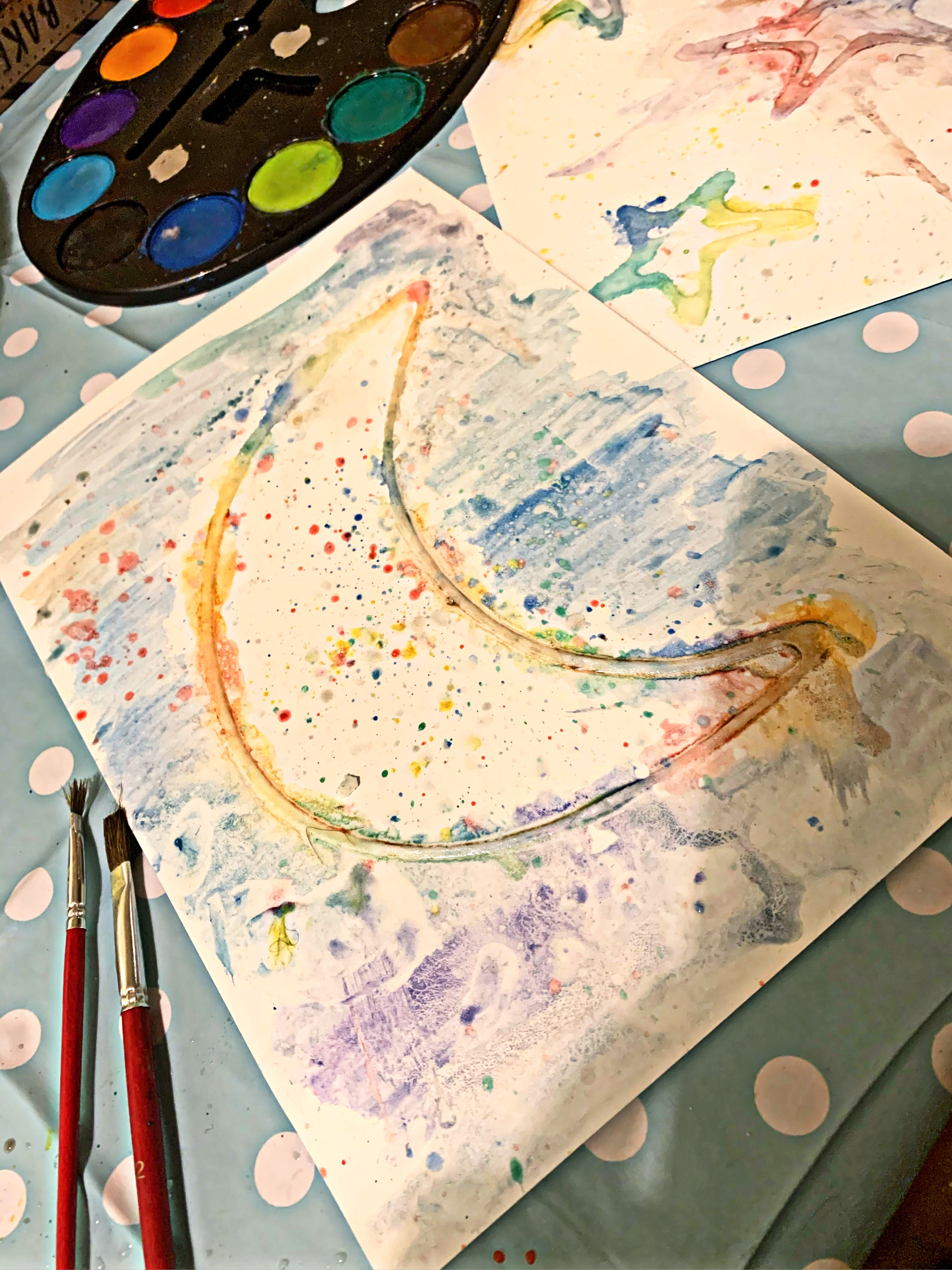 These will be left to dry overnight and then we'll put these up on display. I'm not quite sure what else we'll try with this theme but I'm sure we'll have a busy weekend and come up with some ideas to share.