We had snow last night and I knew Arlo would want to play outdoors and so I rummaged around the house trying to think about what we could do – and an ice cream station seemed like the best plan.
You will need:
Cups / tubs
Spoons
Scoops
Slime/foam for ice cream
Water beads for sprinkles
It's as simple as this to set up….. as you can see it was freezing cold outside so I made up batches of slime and our water beads with warm water which helped keep his hands warm when playing – keeping him outside for longer. Whenever I create a station like this I always make up an example, demonstrating how he can interact with the invitation to play and also because it's fun to join in.
Arlo has a variety of tools and resources he likes to use in the mud kitchen including a turkey baster, normal kitchen spoons and measuring scoops. I pick things up in the high street shops and supermarkets whenever I get the chance and have found that plastic is best for this just because they are durable if they get left outside and they are also easy to clean. We have had years of use from some of our items.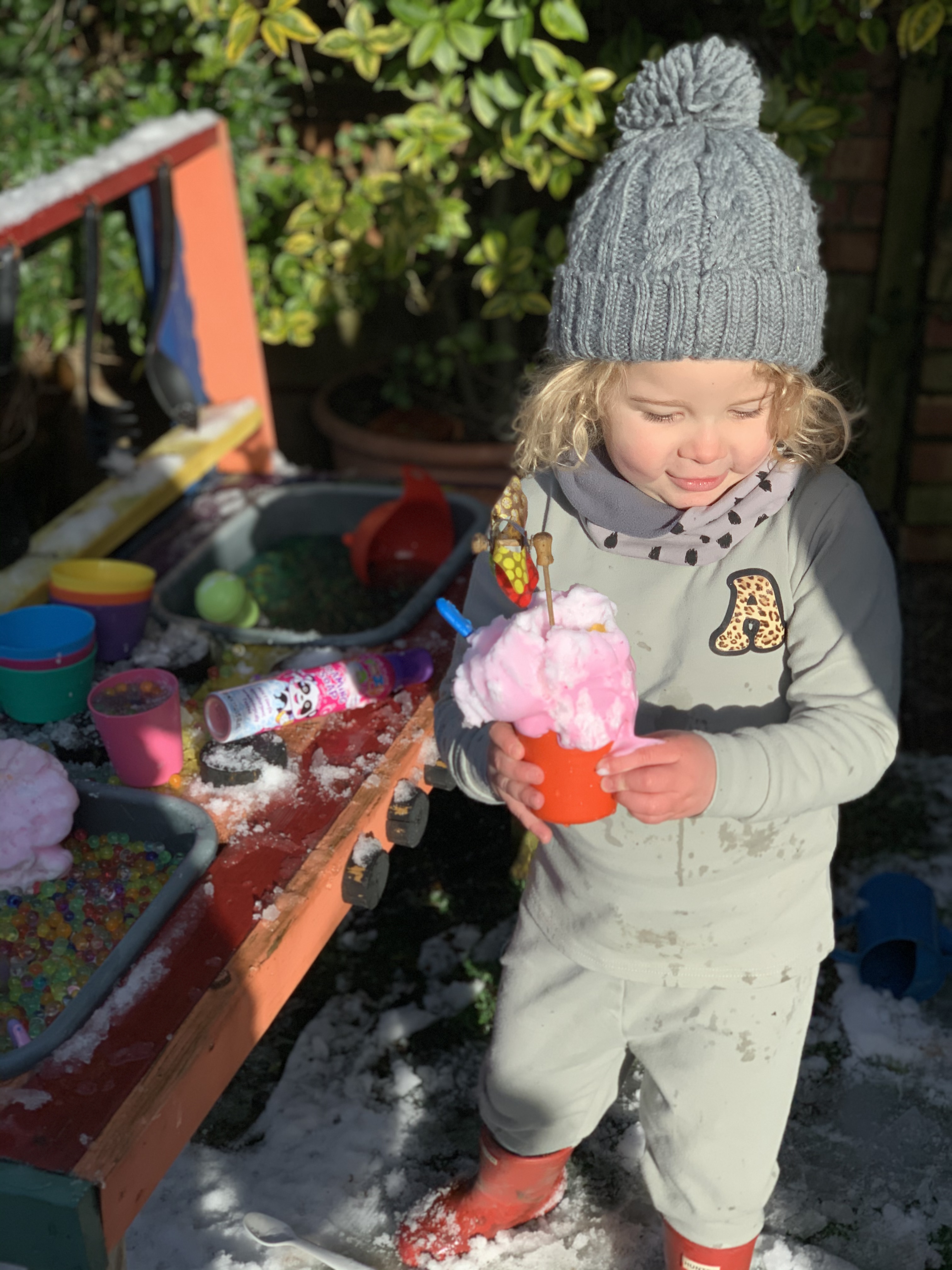 Arlo found pinwheels in the garden plant pots and chose to decorate his creations and then we had lots of "make believe" play discussing how delicious everything was before eventually deciding that we needed to have some real ice cream and sprinkles indoors.
The slime from Zimplikids and foam from Kids Stuff Crazy were previously provided as PR samples.