This is a really simple craft activity which will be enjoyed by kids of all ages.
You will need:
Toilet roll
Paper plate cut in half
Paint
PVA glue
Bits and bobs
Googly eyes
Small yellow felt or card for a beak
When I say bits and bobs, you can use pretty much anything you have in the craft cupboard. We were going for a rainbow theme to match our window but you could easily divide up the resources and make this a specific colour theme. Think buttons, beads, sequins, lollipop sticks, feathers, pom-poms and tissue paper!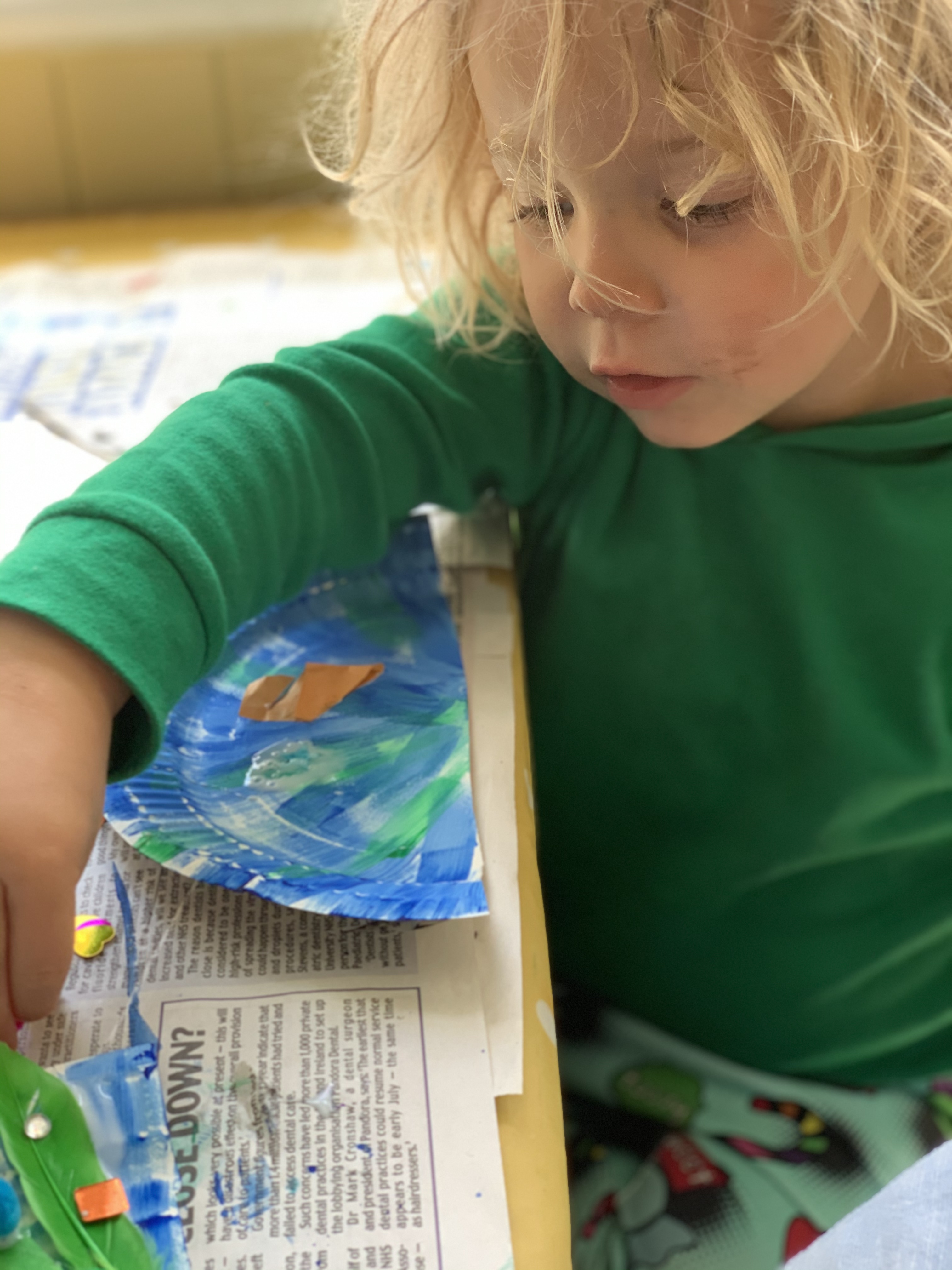 The first stage is to cut your paper plates in half and paint them, I provided just blue and green to make our peacocks tail.
And then you also need to paint your loo roll too. We didn't waste any time and started to add our bits and bobs without waiting for the paint to dry, we don't mind getting messy, but at this stage it could be good to pause for a snack or a walk.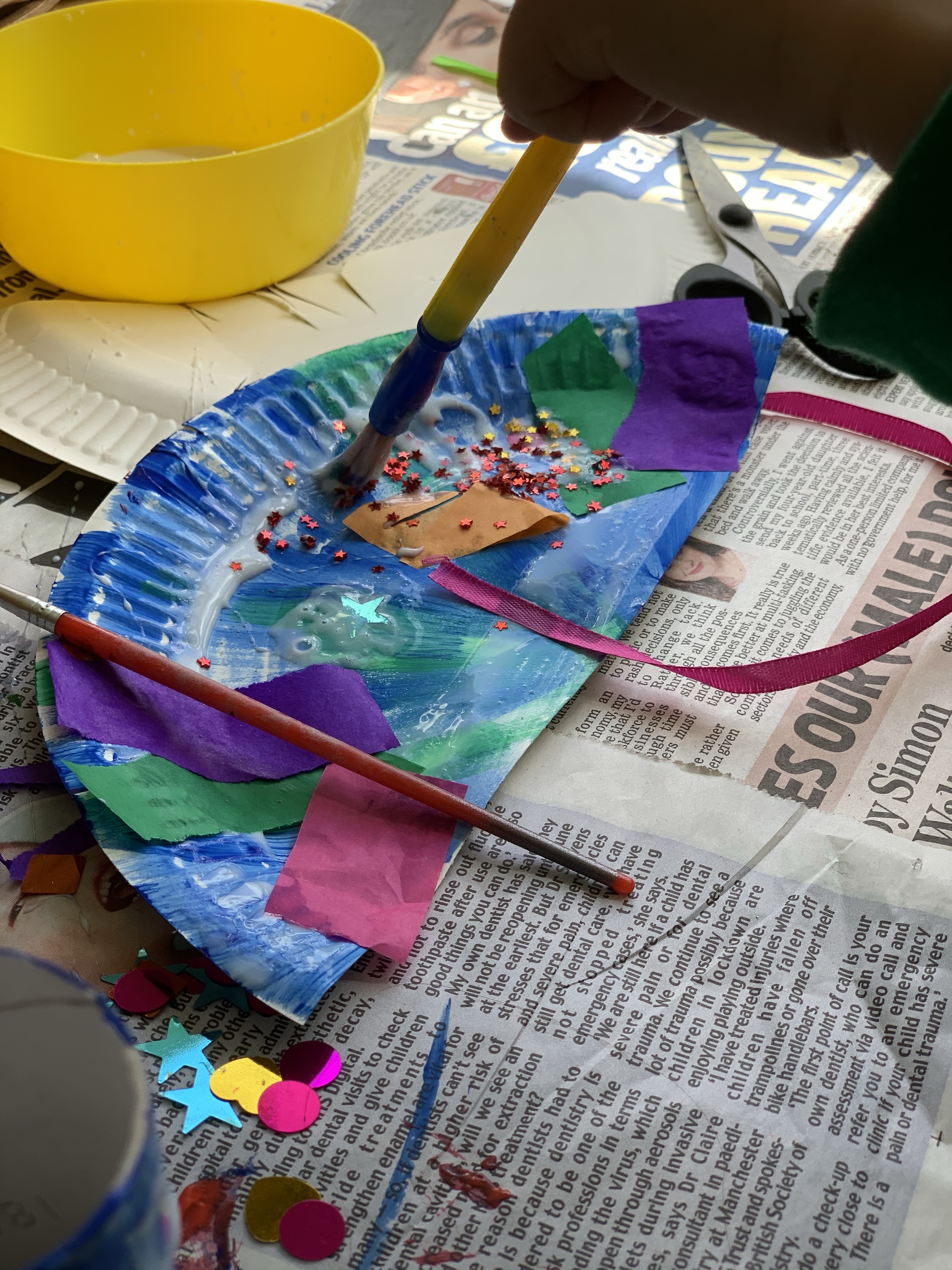 Then it's time to introduce the PVA glue, I pout a bit in a little dish and gave Arlo a paint brush and full access to the bits and bobs to do his thing.
We used glue and a bit of tape to secure our loo rolls to the plates.
Mum tip: for activities like this I sit beside Arlo with my own materials and create alongside him, he likes to imitate and so when I started arranging my feathers he copied me and we were talking about all of the bits and bobs we were choosing and why.
This final thing is to add googly eyes and a beak to your peacocks to give them a face, and voila, there you have it.