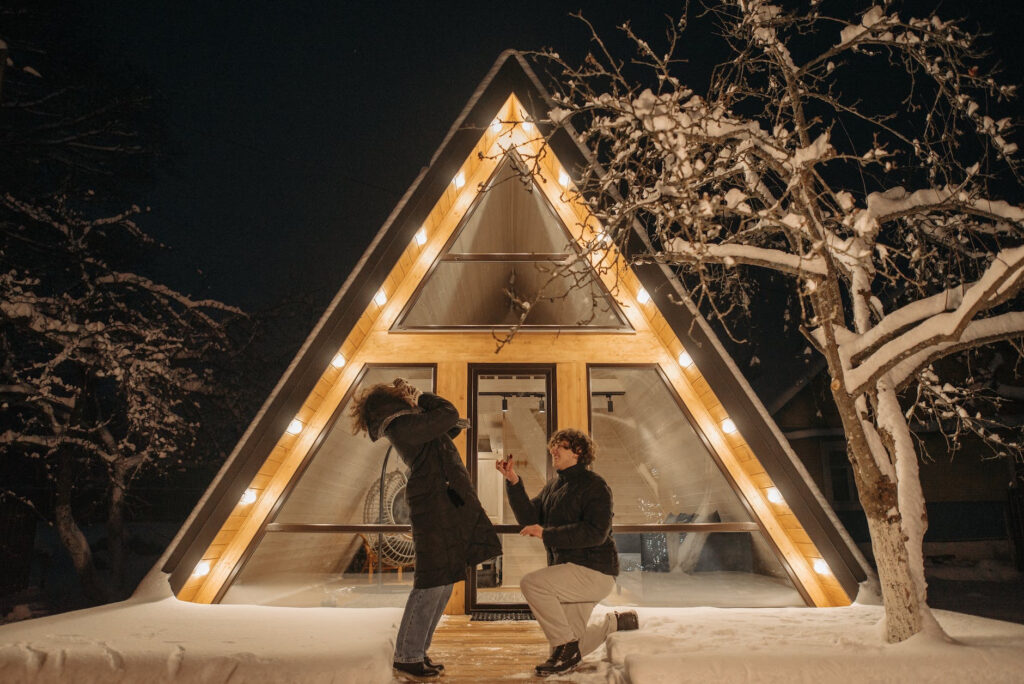 Christmas: Starlight, hot chocolate and… diamond rings? There's something inherently romantic about getting engaged in the colder months, so it's easy to see why so many people pop the question at this time.
Around Christmas and New Year, the festive period is already in full swing. So, what better way to extend the celebrations than to throw a winter engagement party? Of course, you might choose a January date when the excitement of Christmas and New Year is starting to dwindle. Sometimes that's even better though, because your engagement bash is the perfect way to keep spirits up!
F.Hinds have looked at a a few tips to make the planning stages a little less daunting.
Choose the venue
Draft up a guest list and use it to determine the size of the venue you need. Looking for something sleek and modern? Many hotels will let you rent out their dining halls for entertainment purposes.
If one or both of you are an old soul, why not look for a beautiful period property to host your party in? Old inns and country houses are perfect for this.
Want to keep it an intimate affair? Your own home or that of a loved one might be all you need.
Pick a theme
After something casual and upbeat? Hire a barn and get everyone involved with a fun, upbeat barn dance. Decorate the venue with festive garlands and lighting.
Seeing as it's winter, an Apres-Ski theme could also be a lot of fun. If you got engaged on a skiing trip, what more of an excuse do you need? Get the mulled wine and hot chocolate out and encourage everyone to roast marshmallows around afire pit.
Pick the food and drink
Studies show that more people come to an engagement party if the food and drink on offer is top notch… just kidding! But it's certainly not an area you'll want to skimp on. Who doesn't love to eat and drink well during the festive season?
If it's January some of your guests have made dietary-related resolutions, they don't want to go hungry. Mix up the spread with healthy options and indulgent ones alike so that everyone goes home happy.
There should be plenty of warm food. It is winter, after all.Small but tasty bites are perfect if you want guests to mingle rather than have a sit-down meal. Turkey sliders, cheese fondue and breaded cauliflower bites are some nice, on-theme options.
Mix it up a bit with plenty of beverages. Mulled wine and apple cider are great festive alcoholic drinks, but do remember the teetotallers and the kids. Peppermint hot chocolate, vanilla chai tea and non-alcoholic winter punch can help you make your beverage list inclusive.
Find the right outfit
It's a night the two of you will always remember so you want to feel good! You're absolutely allowed to treat yourselves to new outfits for this occasion. And if you're sporting a new engagement ring, why not choose an outfit that complements it?
There are two ways this could go. You could find an outfit that matches the ring band, which is likely to be silver, gold or rose gold. Alternatively, you could synchronise your outfit with the colour of the stone. Many engagement rings have a simple, clear diamond, though emeralds, rubies and sapphires sometimes feature as well.
Every engagement party is unique to the couple hosting it. Have fun with the preparations and try to see it as a practice run for the wedding prep itself!