When we decorate our homes, many of us probably have a tendency to focus on the main living areas, such as the lounge, kitchen, and bedrooms.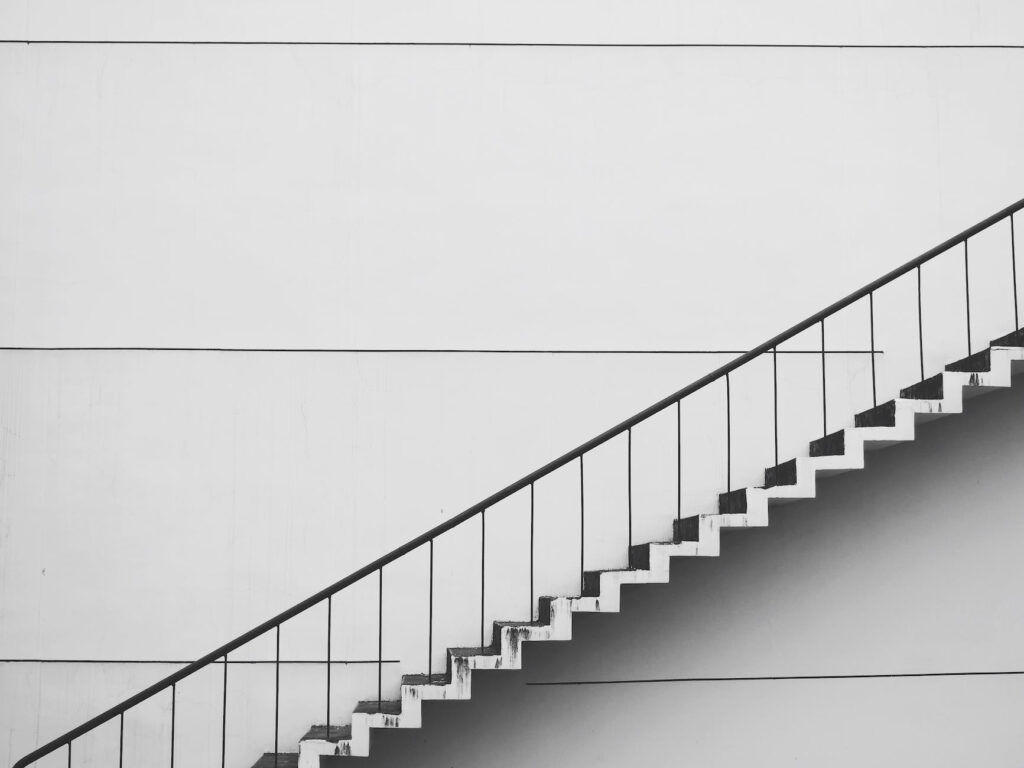 As a result, other parts of the home, which tend to be viewed as purely functional – such as the stairs – can sometimes be overlooked. But the truth is that a stairway can be 'styled up' just as beautifully as any room, and the effects can be truly striking.
If your own staircase has been looking a little dull and neglected of late, never fear; it's not too late to create a stunning transformation.
Read on for some simple but stunning decorating tips that will help you spruce up your staircase, so it really stands out the moment you walk through the front door. You may be pleasantly surprised at how easily a tastefully decorated set of stairs can lift the look and feel of the entire house!
Turn Your Stairway Into A Family-Friendly Zone
A great way to make your stairway both stylish and extra-functional is to turn the area beneath the stairs into a play zone or a cosy corner for your kids. The way you choose to do this is entirely up to you, but if you are looking for some inspiration, why not create a little reading nook for your young ones? This kind of alteration is simple and not very expensive to make.
Simply introduce some seating/storage underneath the stairs, padded with some fluffy cushions and perhaps a cosy rug or playmat on the floor. You can also knock up a few little shelves to install on the walls, where they can keep their favourite stories. Alternatively, squeeze a small toddler-sized bookcase into the space.
Finally, introduce a lamp or a couple of strings of twinkling fairy lights, and voilà – you have created an inviting little reading corner that any miniature bookworm would be proud to call their own.
Invest In A Stylish New Stair Carpet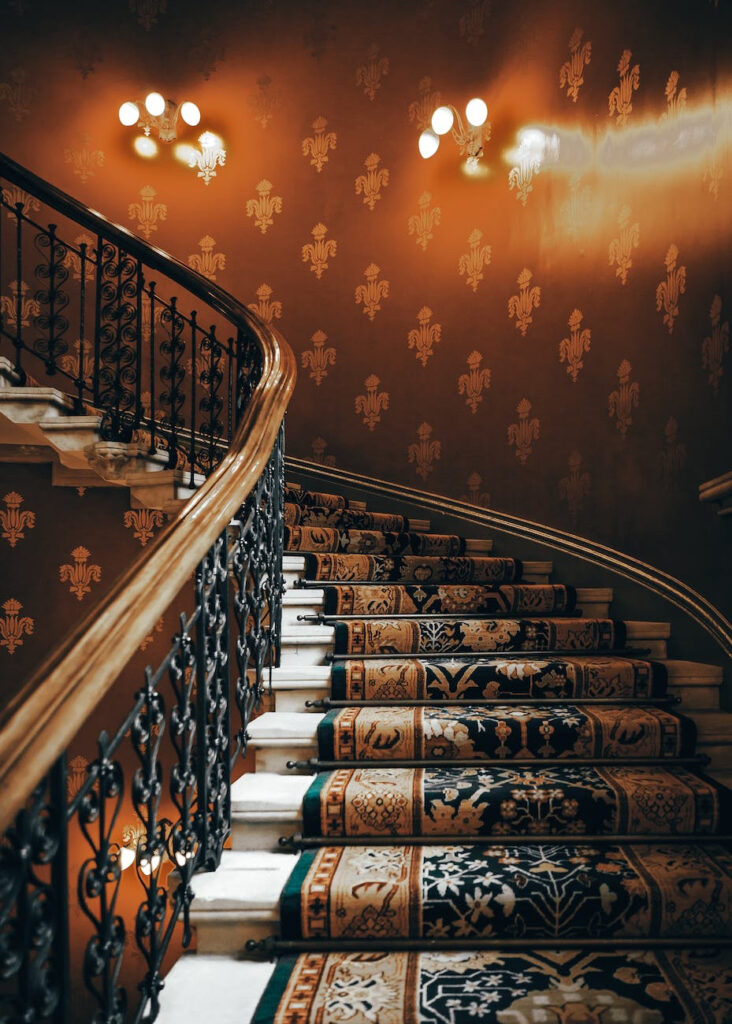 If your stairs are uncarpeted, or if the current carpet is looking rather worn and dingy, a simple but highly effective way of uplifting your stairway is to cover it in a new and more luxurious stair carpet.
Designer Carpet offers a wide range of colours, fabrics, and patterns to choose from, so it shouldn't be difficult to find a style of stair carpet that blends seamlessly with the décor in the rest of your home.
Just bear in mind if you have young children or pets, you may want to avoid paler hues, as they will show stains more easily. It's also a good idea to opt for a carpet that is both elegant and hard-wearing, as stairway carpets experience a lot of foot traffic.
Introduce Some Cleverly Placed Mirrors
Many older properties tend to have narrow entrance hallways and constricted stairways, which can create an oppressive feel. While placing some lamps or wall lights can help in terms of illumination, narrow, poorly lit staircases can also benefitfrom the introduction of a few strategic mirrors.
Mirrors are a delightfully simple interior design trick that helps to create an illusion of extra light and space, without having to go to the trouble of installing any additional windows. To create a truly eye-catching effect, hang mirrors of different styles, shapes and sizes all along the staircase; you may be amazed by the transformation such a subtle alteration can bring.
Turn Your Staircase Into A Gallery
Does your staircase currently look rather beige and bland? If the answer is yes, then you can work a remarkable transformation on your stairway simply by adding some stunning artworks. If you have children, ask them to get creative and draw and paint some beautiful images to frame and hang along the stairs.
Alternatively, you can buy some framed prints of your best-loved works, painted by some of the world's favourite artists, such as Turner, Van Gogh, Williams Waterhouse, Kahlo,Monet, and many more. Use the same style of frame for each image to create a subtle feeling of cohesion, and if you wish, you can add some subtle wall lighting to highlight each artwork and show them off to better effect.
Another option is to decorate the staircase wall with a mural. Paint one yourself, or purchase one that suits your décor and your particular taste. You may find that when you next have guests over, your new mural becomes quite the conversation starter.
Go For A Statement Banister
Like the staircase itself, bannisters can often be seen as an entirely functional feature designed to keep us safe and prevent our children from falling sideways off the stairs.
In fact, the bannister can become the focal point of your staircase if you want it to, adding an instant pop of elegance and beauty to your home. There are so many ways to decorate your bannisters to breathe fresh life and colour into your staircase – from garlanding them with artificial foliage and flowers to installing decorative railings, hanging them with fairy lights, adorning them with seasonal wreaths, or simply giving them a fresh lick of paint.
Updating your staircase has never been so simple – or so fun.