We were invited to a special evening at the Sea Life Centre in Birmingham to celebrate the arrival of Miley and Boo.
Miley and Boo, who each have medical conditions which will prevent them from ever surviving in the wild, have been fostered from Sea Life Centres in Hunstanton and Scarborough respectively in order to make critical space within rehabilitation hospitals for the coastal sites during their heightened "pup season", when demand for rescues of common seals in Britain is at an all-time high.
Boo is a five year old who was rescued as a pup with lots of health problems, and despite attempts to rehabilitate, it's best for him to be kept in the safe care of animal handlers. Miley was rescued at two days old as an abandoned pup and has an underlying thyroid condition which requires daily medication.
Together they now live in a purpose built facility in Birmingham where their presence will help educate millions of visitors about conservation of our oceans.
Their new rescue facility is awe inspiring to behold, as a visitor you get a first glimpse from a pathway through a window where you can see Miley and Boo tumbling and spinning around under water.
The sea life centre itself is designed to be a one way walk through, so before you meet the Seals there is plenty of opportunity to meet other wonders of the world beneath the sea. In fact the first animals to greet you on your visit are Pablo and his pals the Gentoo penguins.
En route there are rock pools, cat fish and sharks to meet, and my personal favourite the seahorses. We opted to head for a "behind the scenes" experience where we learnt lots about how all of the fish are fed. Very interesting for the parents and older children.
As you continue on your journey through the centre, you turn a huge corner and are greeted by a panoramic view of the seal facility, where you can really appreciate the size of the enclosure, and there's a fabulous little tunnel to climb through for a fully submerged viewing experience – and the seals seemed to love all of the attention, interacting with us as we watched.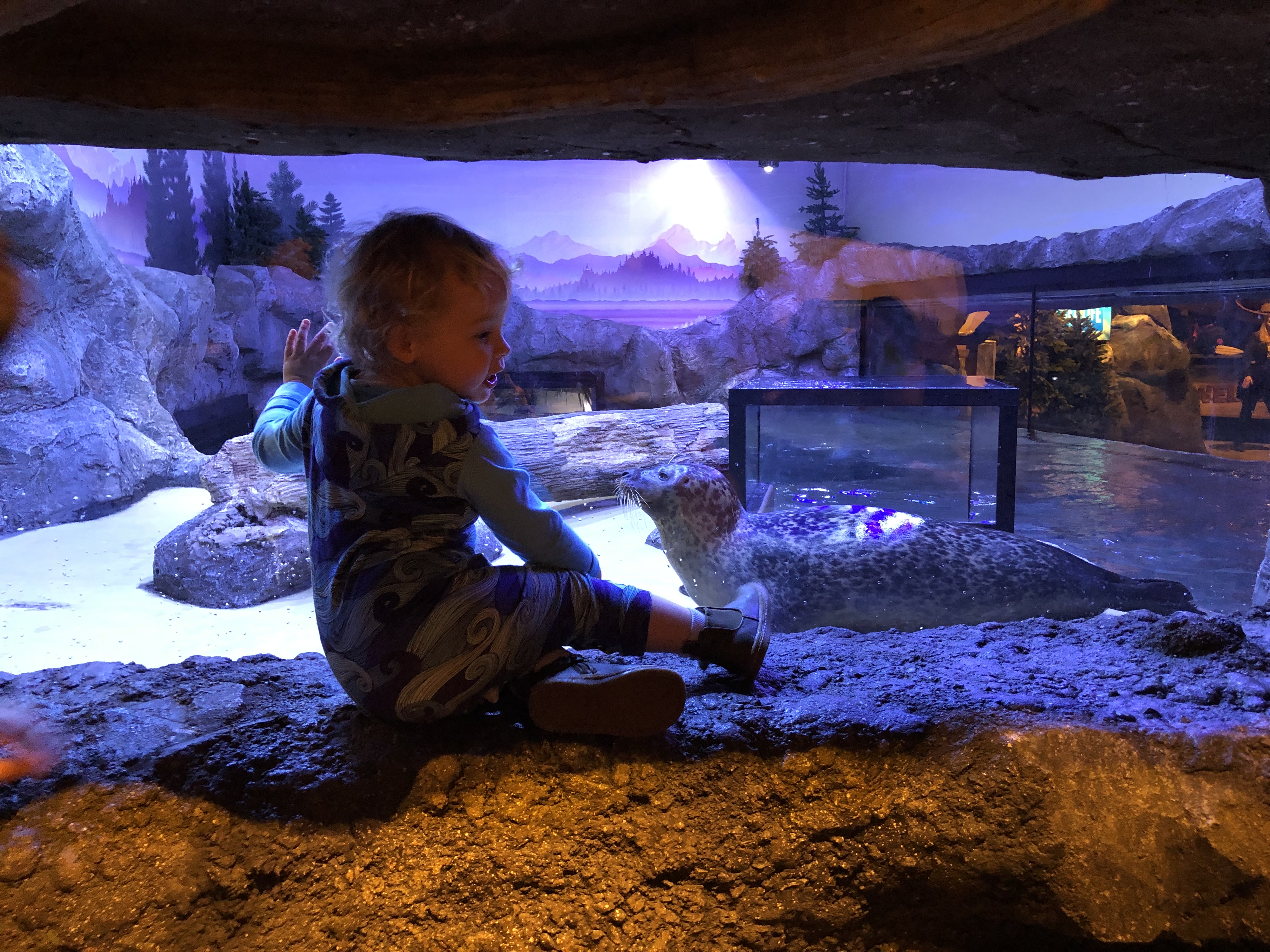 There's plenty more to see and do at the Sealife centre, with the underwater shark tunnel and a 4D movie experience too so you can spend a good few hours soaking up the atmosphere and learning along the way.
The centre publishes a full schedule of feeding times to get a close up experience with informative team members happy to share lots of information.
For tickets and to find out what's on head to the website. There are various offers including reduced price tickets for toddlers with parents, as well as themed events during the school holidays.
If you are visiting the midlands be sure to take advantage of the combination tickets with other local attractions including the Lego Land discovery centre and Warwick Castle.
---