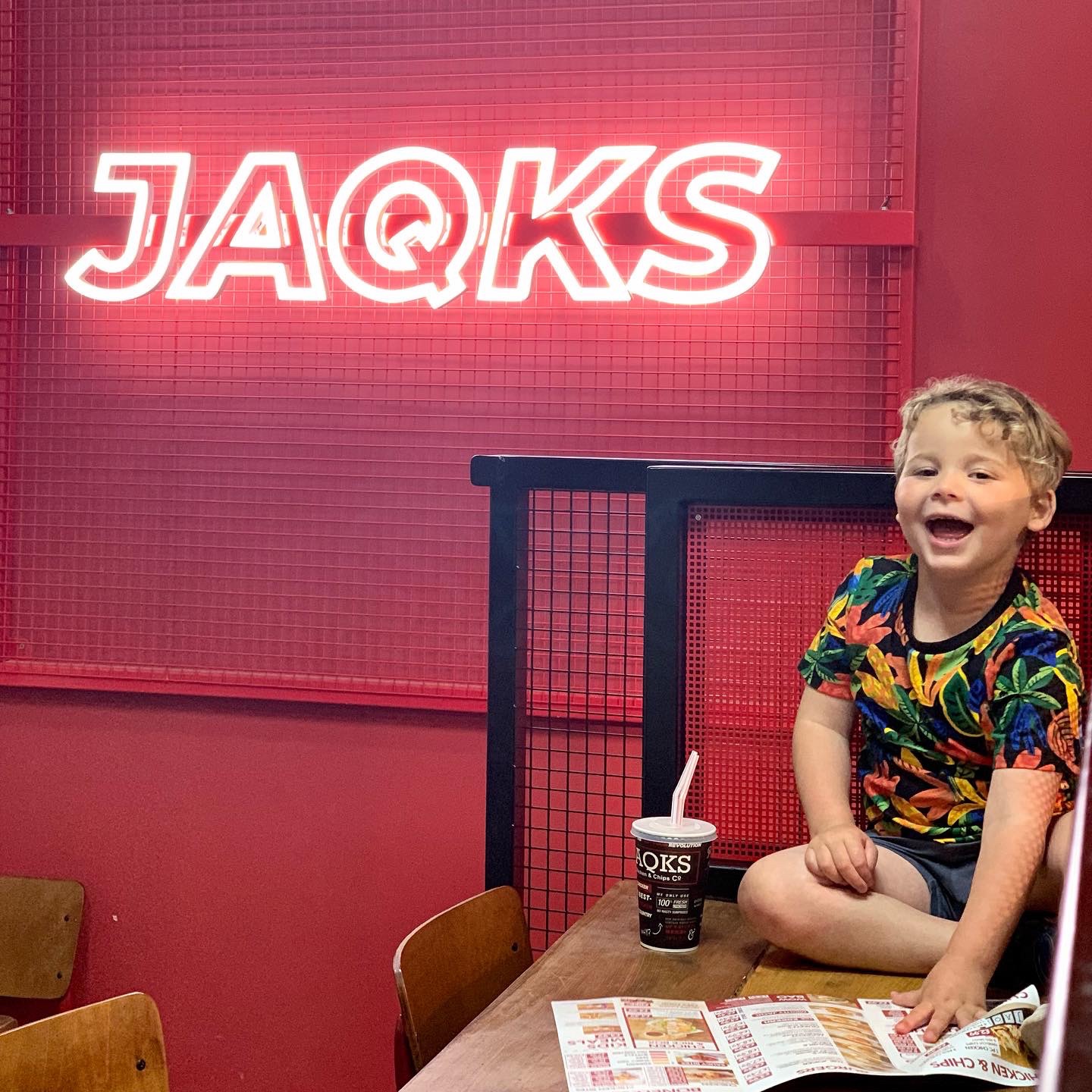 This new chicken shop Jaqks is based in the awesome venue that is the Cube in Birmingham, and I have to say I was surprised to find out there was a chicken shop based in such a prestigious food venue, however having being given the opportunity to sample their wings I can see why they're sharing a space in a building with Marco Pierre Whites flagship restaurant.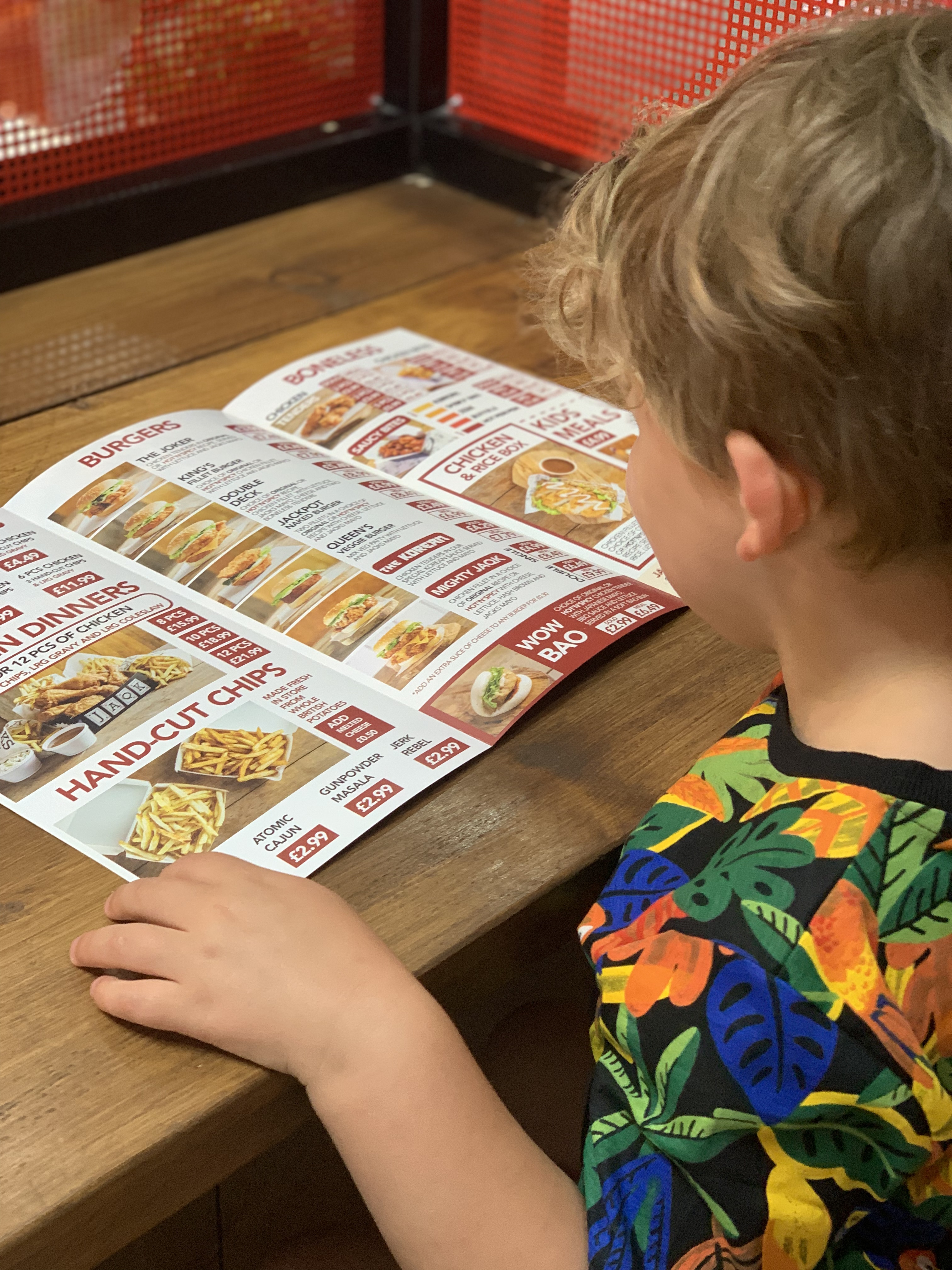 I visited with Arlo, he wanted some chicken wings and now that Lockdown has ended I thought it was a great idea to take him to eat out somewhere informal just to see how he gets on as it's been a while since he's been in a restaurant. This kid loves his food so I don't know what I was even worried about, the service style is simple at JAQKS, they have paper menus which Arlo enjoyed poring over choosing his meal based on the pictures and of course the huge boards up behind the counter are there to glance at if you're heading in after an evening in many of the surrounding bars.
Arlo opted for a simple kids wings and chips and couldn't wait to get the box open, wings with a subtle spiced coating and a crumbly crunch to them. Served with fluffy on the inside chips. What more could you possibly want from a chicken shop?
I opted for a Korean Burger meal which came with a huge portion of chips. The chicken in the burger was tender and juicy, the sauces on the chicken were oozing out in a non greasy way so this was easily demolished. The best thing about this is that the meal came with two sauces to try, and you're really spoilt for choice with the many options available. There's something for everyone.
Of course meals come with a drinks refill if you're eating in and this delighted Arlo. The restaurant is immaculately clean and there's plenty of space, but the real delight is that food is available to order online from Deliveroo and Uber Eats to satisfy your chicken cravings. I don't know if it's just me but I often feel the need for dirty jumbo wings and JAQKS really do hit the spot.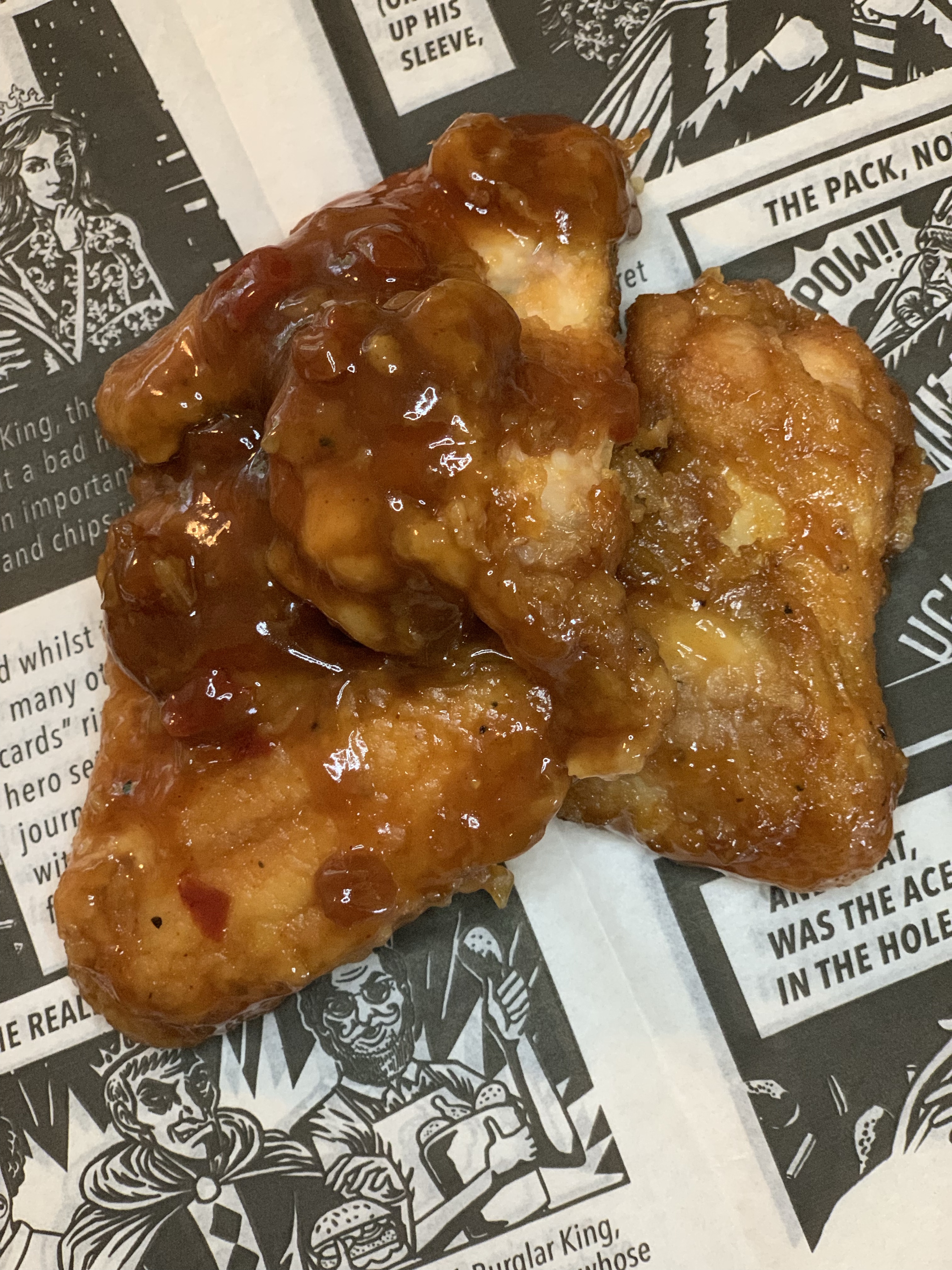 These wings are cooked to perfection and they really go to town with the sauces, there's no short measures and it's a delight to get stuck in to these, you can order in threes or sixes in five different flavours, from BBQ, to Jerk, with Peri Peri, Buffalo and Korean in between.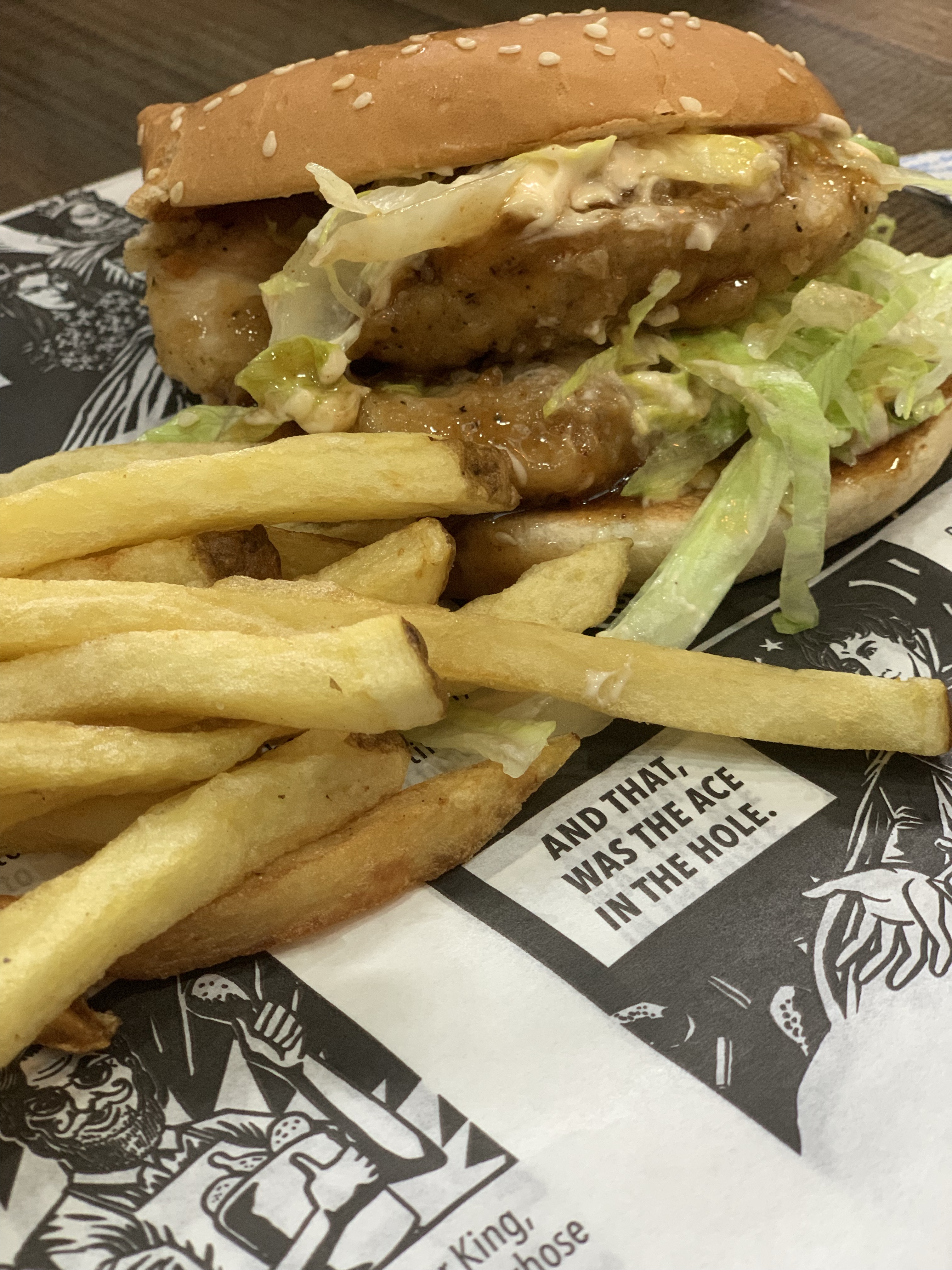 Thanks for giving us the opportunity to come along, we will be back very soon because Arlo has been asking for more chicken wings every day this week!