(Magazine provided for the purposes of review)
This Fun to Learn Hey Duggee Magazine is an interactive magazine for boys and girls aged 3-5 so perfect for Arlo. We're facing a long hot summer before he starts in reception and so I'm very conscious of the need to keep him active and engaged. He's started to recognise characters from popular kids shows and sometimes asks for them, so these magazines are a great compromise, and bring the shows to life.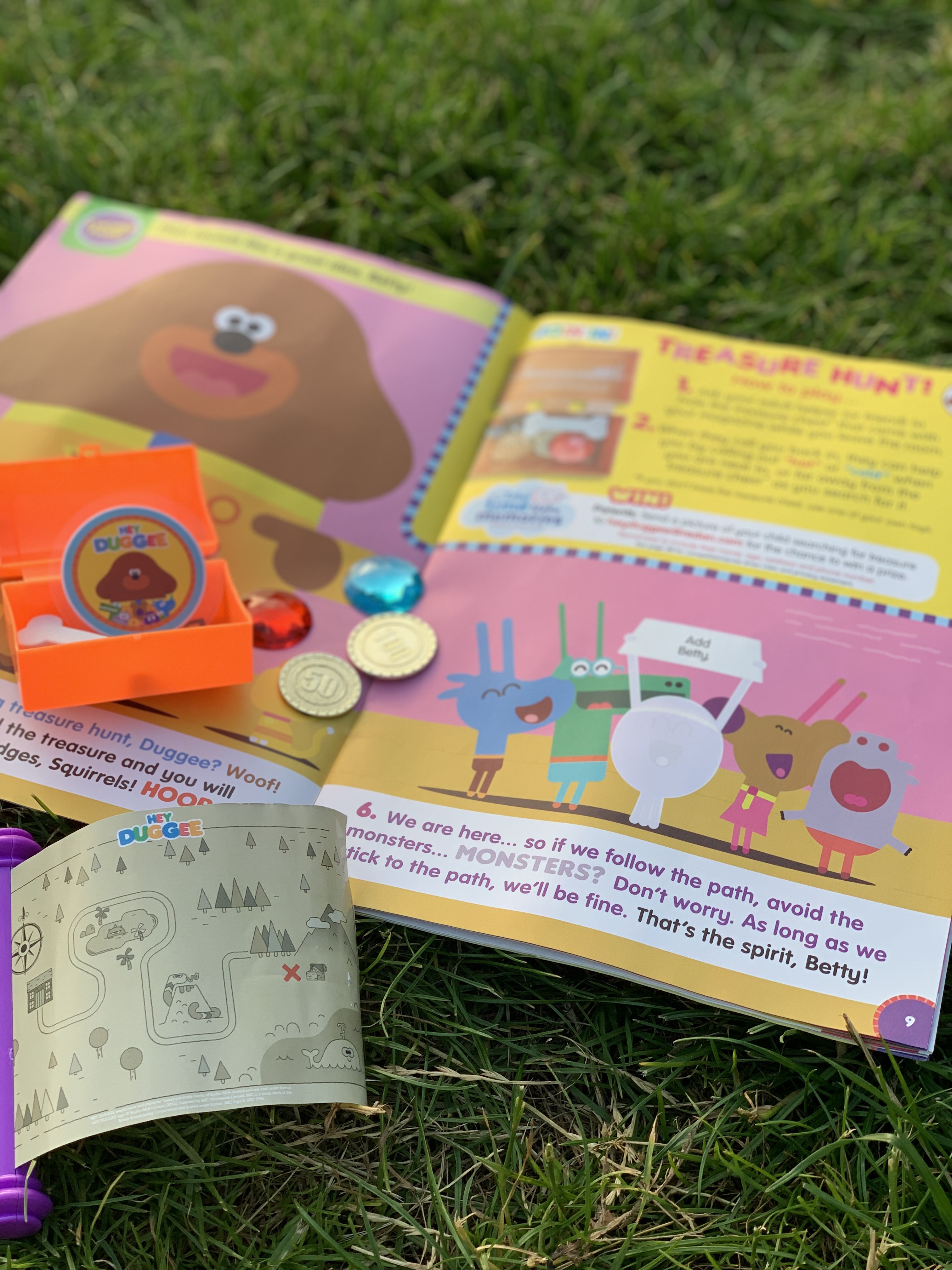 This edition's theme is based upon a treasure hunt and so we really bought this to life, I took the coins, gemstones, dog bone and Duggee badge and hid them in long grass and sent him off with the map to find them all – with the promise of a Duggee badge if he completed the task. I did help by giving him "hot and cold" clues. This was a great little activity for a summer evening and equally could be played indoors on a rainy day.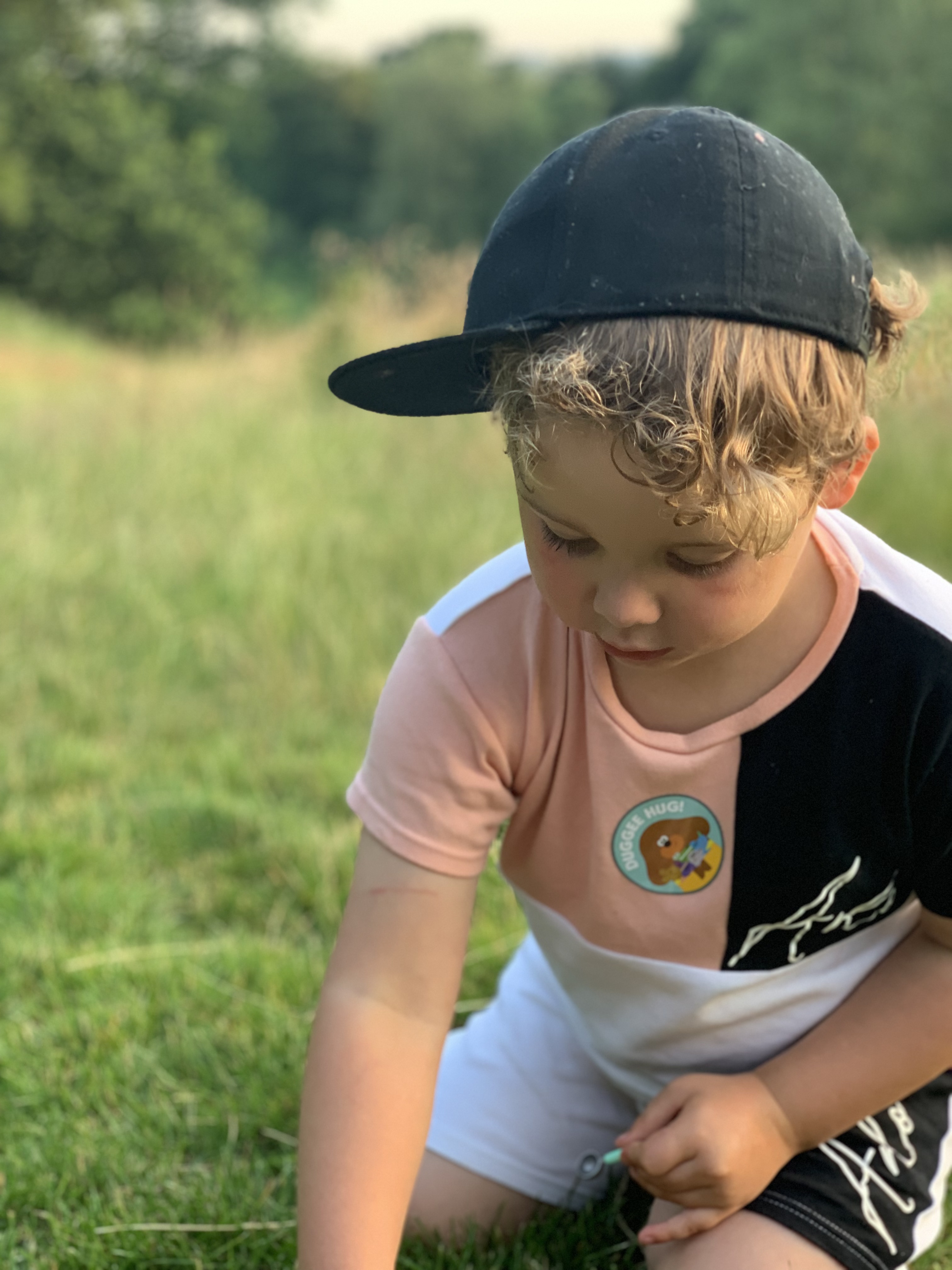 Arlo flicked through the magazine himself and pointed out characters and images of interest, quickly finding the sticker sheet and awarding himself a Duggee hug. I noticed literacy and numeracy tasks, some of which he could play independently and others which required some collaboration, all of which are clearly signposted. Plus lots of creative tasks to save for another day.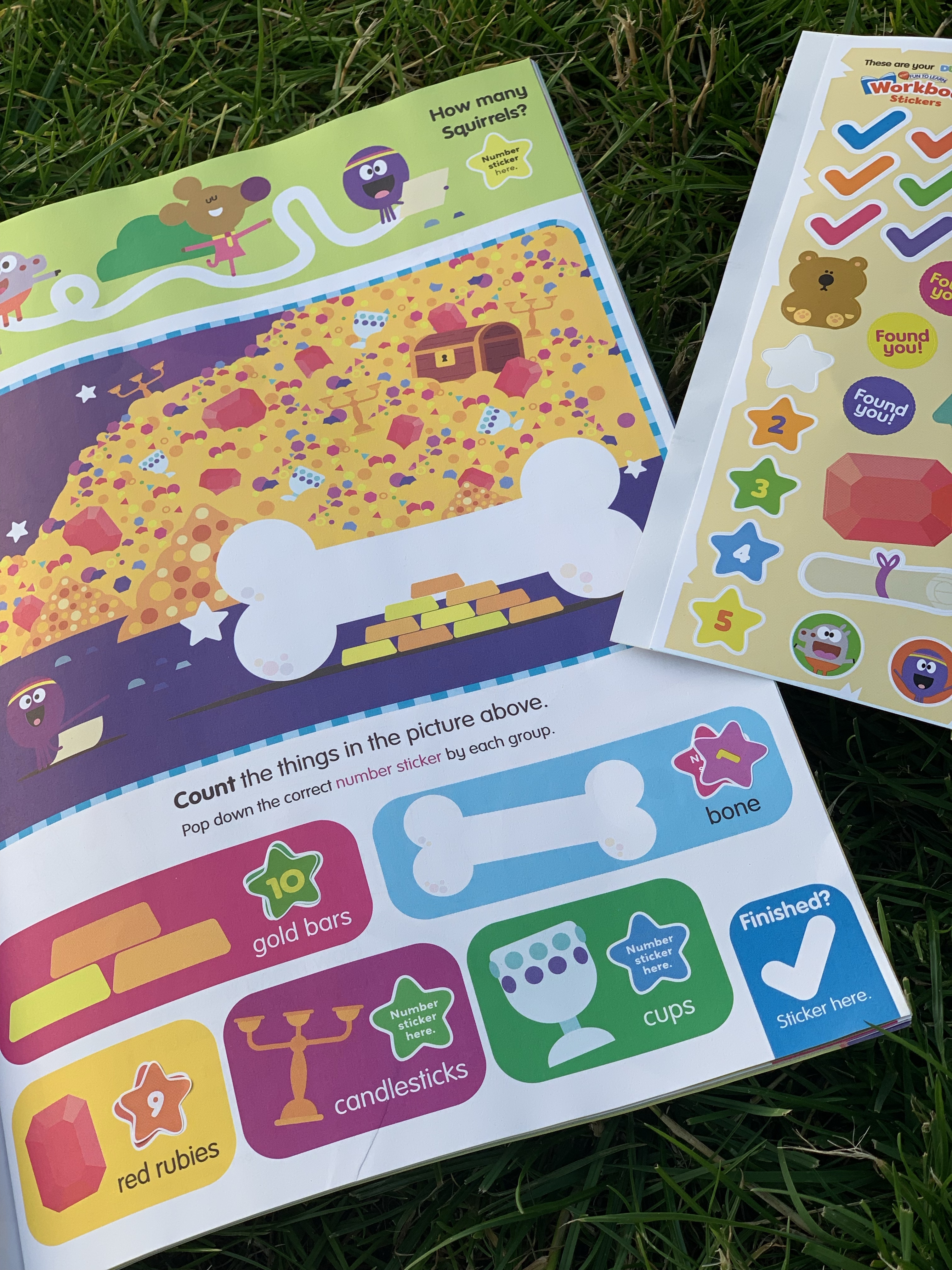 This page for example following the families treasure theme was a simple find and count the objects – using the stickers to answer. There's something about stickers and the concept of Duggee badges which Arlo seems to really connect with and so these are ideal to keep him engaged – the "finished" sticker for each activity/page was a fabulous extra touch too. There's thirty six pages all in all so this magazine is something we can continuously come back to, and when he eventually completes it there's also a certificate.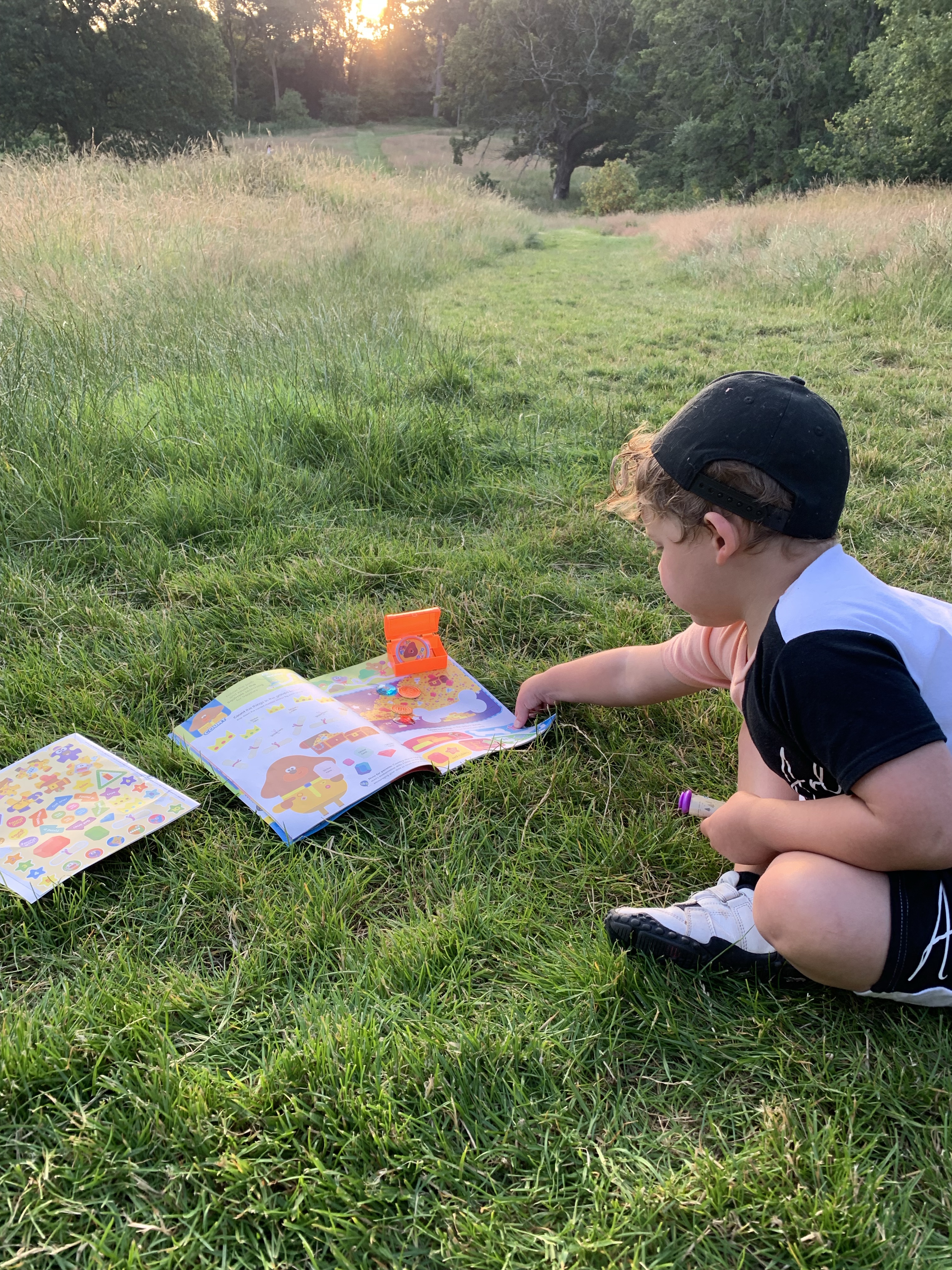 These magazines are available to purchase from all main supermarkets and newsagents at £3.99, which I feel represents good play value for the money. There's been some real thought gone in to the development of the content and I'm a fan of any screen free alternatives which help facilitate positive interactions.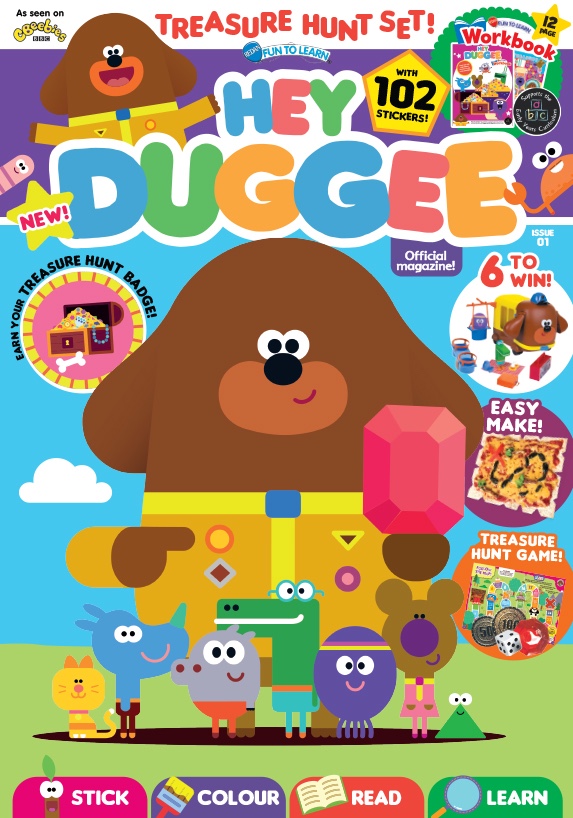 For more information head across to the Redan Website where subscriptions offers are available.