Father's Day is coming up and it's often quite tricky trying to find the perfect idea so here's a little selection of some fabulous finds which may help to inspire your gift giving this year.
Wickedly Welsh
A chocolate factory based in Wales with a huge variety of unusual flavours in their repertoire which caught my eye including Lemon sherbet, and orange marmalade. They also have a platinum ticket search – so if you find one of two lucky bars you're in for a real treat!
Turn up the Heat
Also based in Wales, Pembrokeshire Chilli Farm is make chilli-based sauces – ranging from mild to very hot. I've noticed a ghost chilli which would certainly go down well with lots of dads I know– but I also want to flag they can now offer personalised labels at no extra charge, so maybe there's an "in" joke or funny pub you might be able to share with dad which would make this the ideal gift.
The perfect scent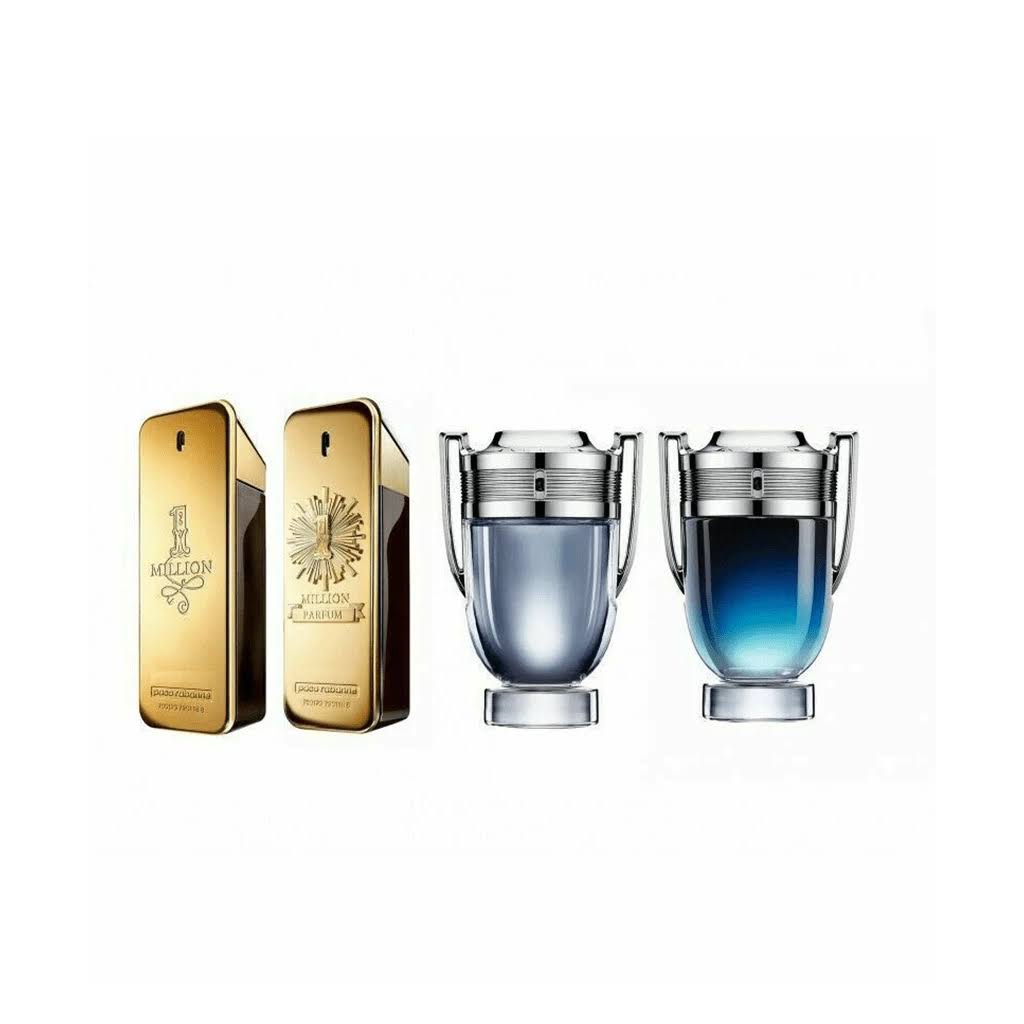 You really can't go wrong if you choose to buy an aftershave. I do love seeing gift sets for layering fragrance and there's so many different men's aftershaves available now. As Father's Day is on the approach to the summer holidays I think this miniatures set is ideal for packing away and might be a chance to explore some new scents.
The Hampers of dreams for Fathers Day
No matter what the theme, hampers.com has got you covered. With several beer and cheese options as well as a spiced rum and chocolate option as well as wine and even an Indian cooking offering. Have a browse through their collections and find something to suit the taste buds of even the most discernible dads out there.
A real treat for a bbq fan
One of my more expensive picks for the guide is this beautiful gift set from Idyll Home I think this personalised tool set is a great as it means you might be off the hook with having to cook a special meal as dad will want to get straight on with using these! I love any gifts where you can add your own touch with words or quotes which have meaning to you and your dad. You could opt for something heart felt or maybe choose a joke only you know the punchline to.
For the coffee loving dad
Discover the convenience and exceptional taste of Home Coffee Co. Coffee Bags – the perfect solution for busy coffee enthusiasts who crave quality without the fuss. These coffee bags are expertly filled with 10g of carefully selected and roasted beans, sourced from the finest coffee-growing regions worldwide. Each blend, crafted by skilled roasters, offers a unique flavor profile and roast rating, ensuring there's a coffee bag for every taste preference.
– Add the coffee bag to your mug
– Pour freshly boiled water over the bag
– Brew for 3 minutes or to your desired strength
– Gently squeeze the bag and remove
Indulge in the ease and satisfaction of Home Coffee Co. Coffee Bags, and treat yourself to a cup of delightful, aromatic coffee anytime, anywhere.
A story book to share
Bobby & Bubba's Small Adventures by Anthony Coombs is a Children's Fiction book which would be ideal for dad to read aloud to little ones
Published by Silverwood Books. Available to order on Amazon now
"Adorable, gorgeous, amazing" – just three of the words regularly used by friends everywhere when Bobby and Bubba, of the British bulldog breed, venture onto the streets of Chelsea in London.
The biggest celebrity cult since 'Made in Chelsea', the two brothers have already appeared on TV, magazines and their own Instagram page without letting on just how really naughty they are.
These are their little stories… written for children of all ages, for families to enjoy together, particularly if you're a parent looking for a way to break the vice-like grip of the iPhone and the internet on growing minds. They're lovable, funny, poignant and even a tiny bit exciting – much like Bobby and Bubba themselves.
Keep it simple with t shirts and socks
If you're going to opt for the standard t shirt and socks for the kind of dad who really needs these essential items then I think it's worth pushing the boat out and ordering them soemthing they wouldn't usually buy for themselves Opting for something from the Hugo Boss menswear Collection offers quality and luxury which makes even the most simple of gifts a little bit special
Have a red letter day for Father's Day
There is nothing I love more now that I am older is to enjoy spending quality time with my parents, but we often struggle to celebrate on special days. Red letter days allow you to gift an experience voucher in a beautiful gift box to be enjoyed at a convenient time. There are lots of different experiences and packages to choose from including so many fun activities from the thrilling super car experiences to quality meals to name just a few.
A perfect puzzle
The world's most thoughtful personalised gift, guaranteed to melt their heart. From With Creative a London based design and invention studio. Use your choice of pens or pencils to draw a picture on this blank framed canvas jigsaw puzzle, then break it apart and place it into the included gift box for the most touching gift. Whether your little ones are a budding Banksy or a David Shrigley, or maybe you just have a message that needs to be framed, this Jigsaw Puzzle will be the sweetest gift they will ever receive.
Go Outdoors
I recently had a chance to visit the recently reopened Loughborough branch of Go Outdoors and managed to pick up some bargains for our fun filled adventures. One thing Arlo and his dad live doing together is fishing so I managed to pick up some new accessories in store including a tackle box for them to share and a folding chair in the form of a frog for Arlo to be able to sit beside his dad. No matter the hobby there's bound to be something you could pick up in store.