Easter is such a fun time of year. With two weeks off school we have the chance to get out and about and catch up with lots of family members and friends, and of course egg hunts and chocolate are the highlight of the break. I am not one to turn down a chocolate egg however sometimes it's great to have chocolate alternatives because you can have too much of a good thing. I've been collating a list of Easter gift ideas which are a great alternative to chocolate and a great way to treat the kids this Easter.
Cuddly toys with an eco friendly twist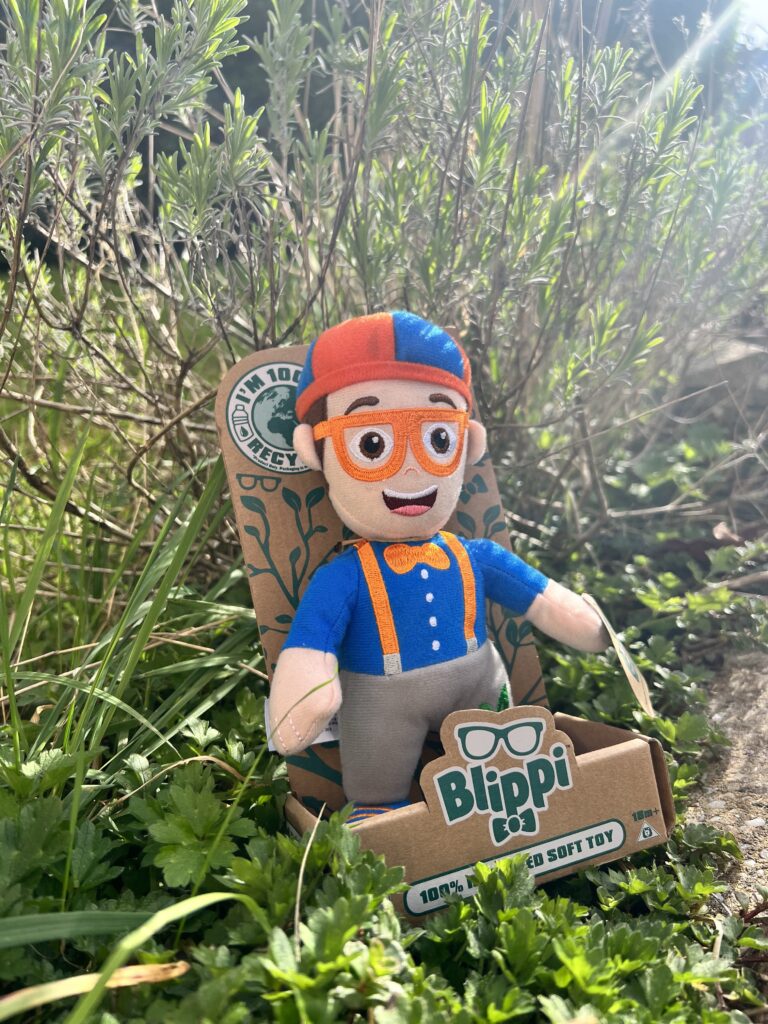 These Eco Plush toys retail at £9.99 and are made entirely from recycled materials. There's all sorts of characters available, from Arlo's favourite Blippi, to Barney and even the Teletubbies. A great treat for little ones which will be loved for a long time.
Easter themed craft activities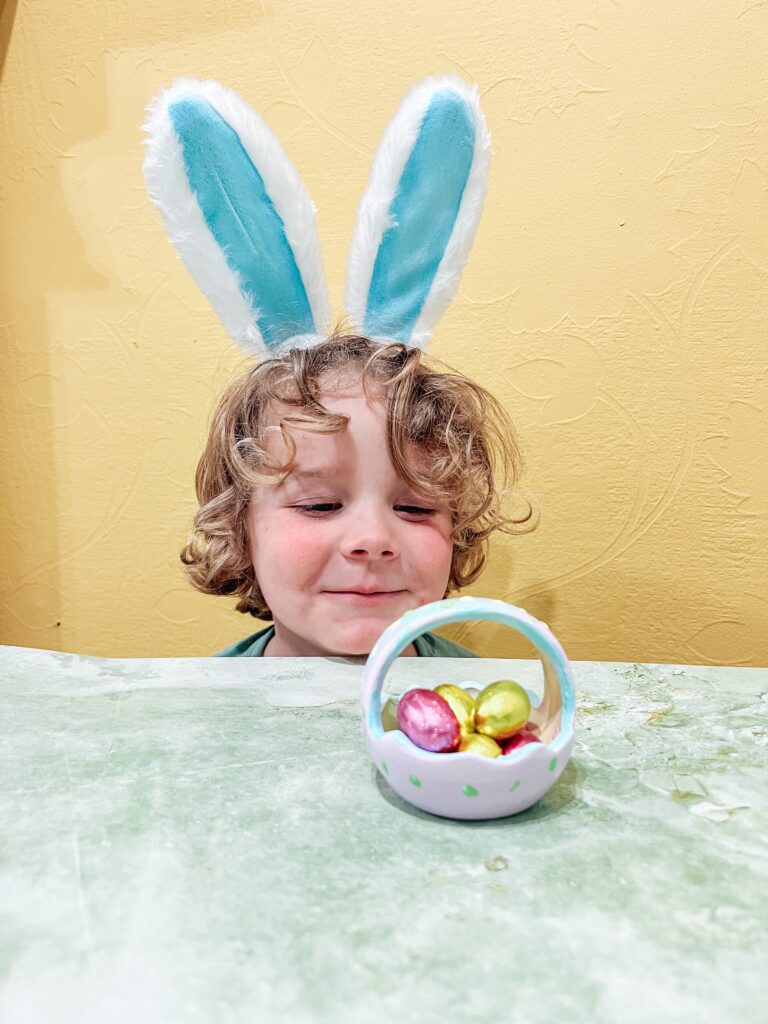 Baker Ross has all sorts of themed kits available, so you can go for a spring / Easter themed craft kit or choose something else your little one loves. We opted to decorate these little ceramic baskets and then we did add some chocolate to these to give to family and friends.
Click here to win an Easter craft hamper – t&c's apply.
Farmyard fun with Mickey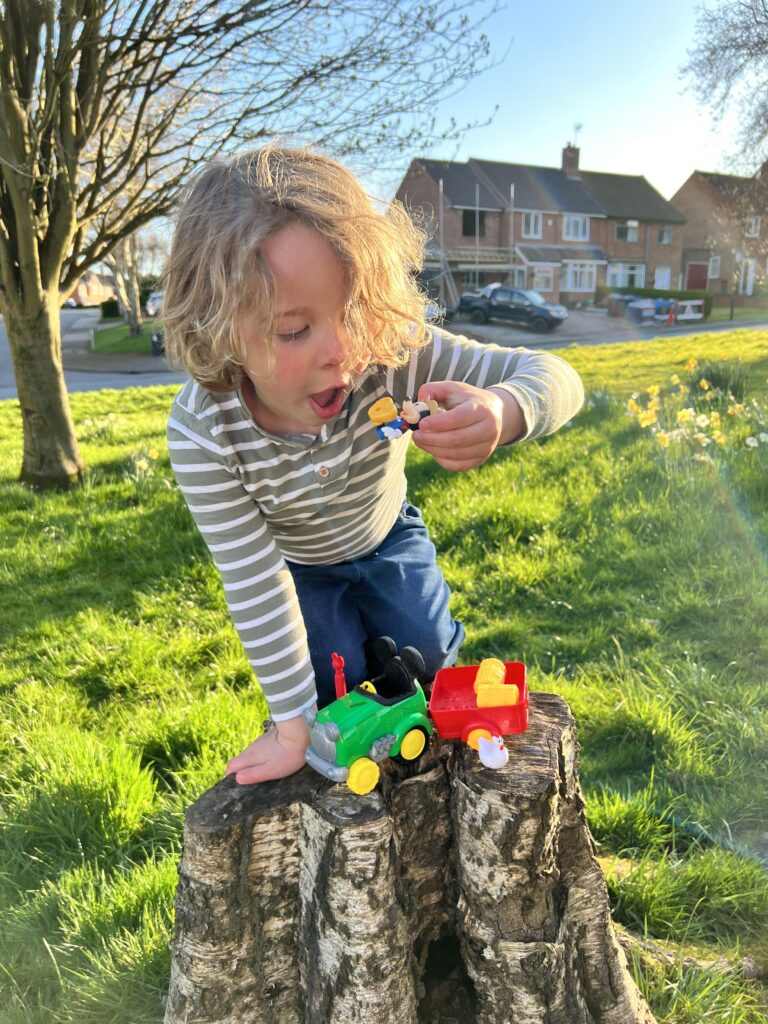 This little tractor set from the Disney Playhouse range is such a lovely idea – with bales of hay and a chicken keeping Mickey company in his tractor with trailer there's lots of imaginary fun play to be had, and spring is the ideal time of year to include farmyard themed activities in with play. Available now at Smyths.
Paint your heart out
We are huge fans of the little Brian Paint sticks and the bath crayons are a new addition to the range – available on Amazon for £5 – click here you could take them outdoors and use them on a tuff tray or even in the paddling pool when the sun decides to grace us with its presence. We bring our paint sticks out at every play date opportunity and everyone we introduce them to loves them.
An egg hunt with a twist
We love egg hunts but it's not always about the chocolate. I hid some Mashems around the garden for Arlo to find. These collectible little balls are available in retailers now and you can include one or two as the star prize in your egg hunts – with so many different characters to collect there's bound to be something for everyone – Arlo was delighted with his Jurassic Park finds!
Go Big with the eggs!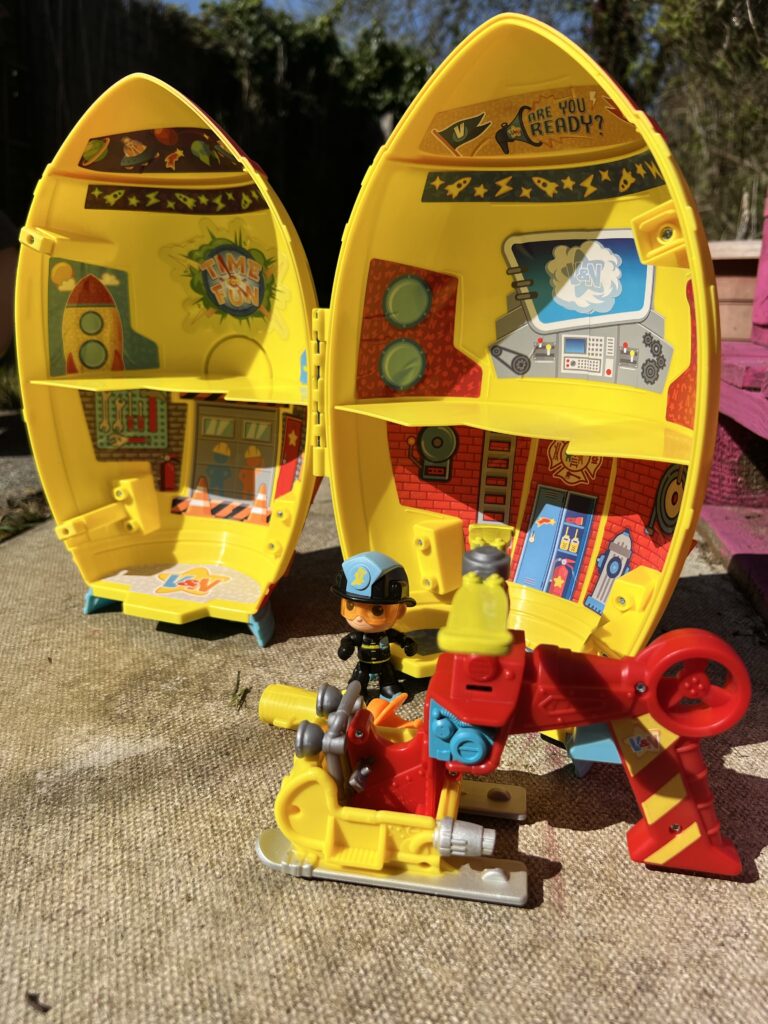 This huge egg was sent to us from Bandai toys and it's a real treat at £30 from the entertainer but has so much play value. the egg shaped rocket actually has two sides – a space themed ship and a construction site which need to be decorated with stickers. Inside the egg are so many surprise packages to open – the unboxing takes a while and reveals Vlad and Niki characters with their own vehicles. Lots of opportunity for imaginary play to emulate the popular YouTube stars.
Egg surprise game
From Orchard Toys this little game is great for Easter. All you need to do is spin the wheel, find a bunny with the same number of spots and then flip them over to see if they have any eggs. The winner is the player who has managed to find the most eggs at the end of the game. With counting and number recognition along with addition and the fun of a competitive board game this is a great way to keep the kids busy. I'm planning on hiding the game pieces around the house on a rainy day to increase the challenge! So much fun for £5.50 – certainly something to add to an Easter hamper.