Moving is a highly stressful situation for everyone involved. There are rooms filled with items to pack and thousands of little things you try to not forget. An interesting thing is that many people tend to leave the same thing behind without realizing it. If you want to avoid some of those common mistakes and pack the items yourself, you should make sure that you have some of the following lists to assist you!
Personal Records: One of the most common mistakes people forget to take with them when they move is personal records and documents. It happens because homeowners forget to leave their records unpacked to use them. Many of those personal documents are needed when you relocate, especially when it comes to you moving out of state. Some of those include tax documents, medical records, a title to your car, recipes, social security card, and birth certificates. It's better to put all of these items in an essential box that you have easy access to it.
Spare Keys: Forgetting your spare or main key happens more often than people realize. It might lead to serious problems though. If you are renting your home, you'll have to leave all your keys to the homeowner or the local authorities. Do not forget to take the keys to your new home as well and change the locks when you get there too.
Medications: Another important item you'll want to have easy access to is medications that you or your family members may need. You'll want to add this to your regular items and keep them stores and organized by sleep, anxiety, pain, or daily doses. I like to personally put these items in a box marked 'first aid kit' or 'medicine' for each person. Be sure to transfer any of the medicines that you have from your local pharmacy and have them sent to a new one in your new location.
Gardening Tools: While you might think to bring your garden tools with you, these are typically located out of the home which explains why they are typically forgotten. Hoses, lawnmowers are among the most forgotten items, so be sure you do not get them when you are preparing for your move. Be sure to gather all of your tools in one place to not forget them.
Plugins: Before a few years ago, nobody ever thought to bring any chargers or plugins. Now we can't live a day without our smartphone, tablet or computer. Very often, we tend to charge these items during packing and then only take them out but then haven't changed. Of course, it is possible to purchase a new one but that requires time and money, plus you already have them. Be sure to pack these things with a bag that you are going to be using from moving from point A to point B.
Favorite toys/books for your children: It's already stressful enough to move but it can be even more traumatic for your children who might not understand what is going on, why their toys are being moved, and why they can't sleep in their bed for a few days depending on where you are moving too. Be sure to give them comfort and pack a few favorite toys, games, blankets, and stuffed animals. This helps to keep them engaged during not only the packing process but also when the big day comes too.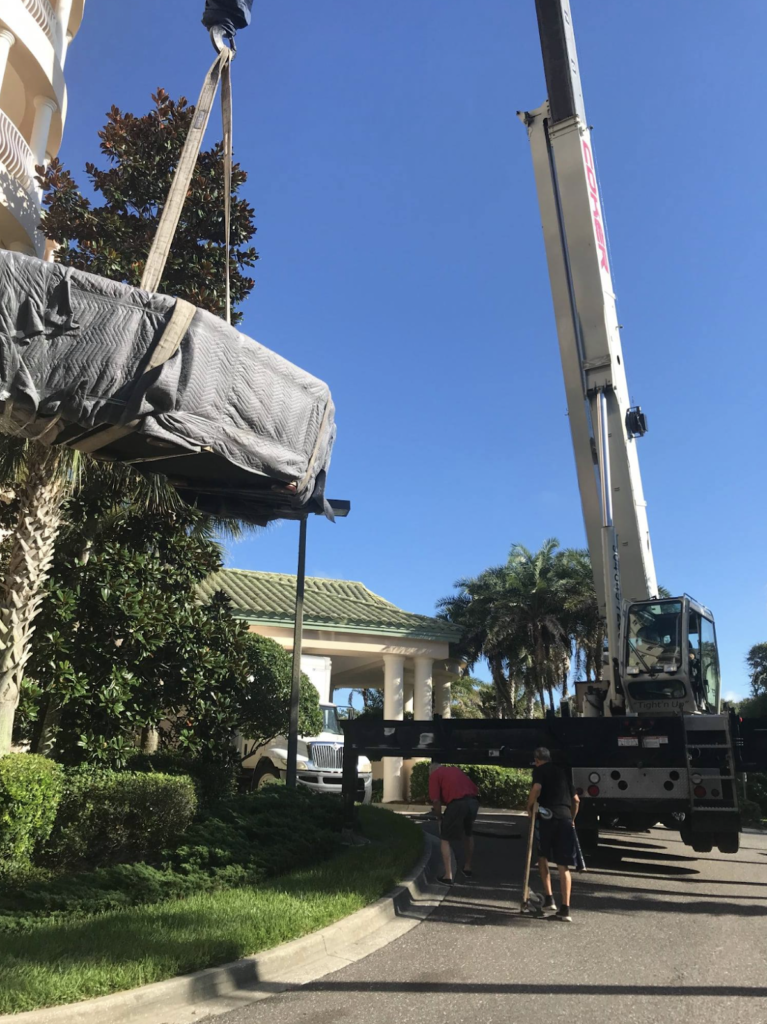 Image: Florida Smart Moving

Bonus – Jewellery: When it comes to moving, there are certain essential items you wouldn't want to leave behind. Jewelry undoubtedly tops the list. Delicate and valuable pieces, like your vintage or pre-owned engagement ring, earrings, and sentimental necklaces, hold financial and emotional value. Ensuring the safety and security of these precious treasures during relocation is paramount. To safeguard your jewelry collection, it is advisable to pack them separately in padded boxes or soft pouches, keeping each item from rubbing against each other to prevent any damage or scratching. Moreover, labeling these boxes as "fragile" will prompt extra care from movers and remind you of their special presence throughout the moving process.
Now that you already have a few essential items that you don't want to forget when you pack if it's too overwhelming for you, hire a moving company to help you. You can pack the important items first and they can pack the more heavier, bulkier, and time-consuming items for you Florida Smart Moving, LLC. offers these services to help you. Not only can they move you from your home to a new one but these commercial movers in Sunny Isles Beach help with just labor essentials, apartment moving, residential or commercial. They take the risk so your move can be stress-free as well as pack up all of your delicate and sentimental items with care. These professionals abide by all of the rules set forth to protect the consumer and pledge to offer you a reliable crew that arrives prepared and ready to work hard for you and your family.

Click here to read our more blogs…