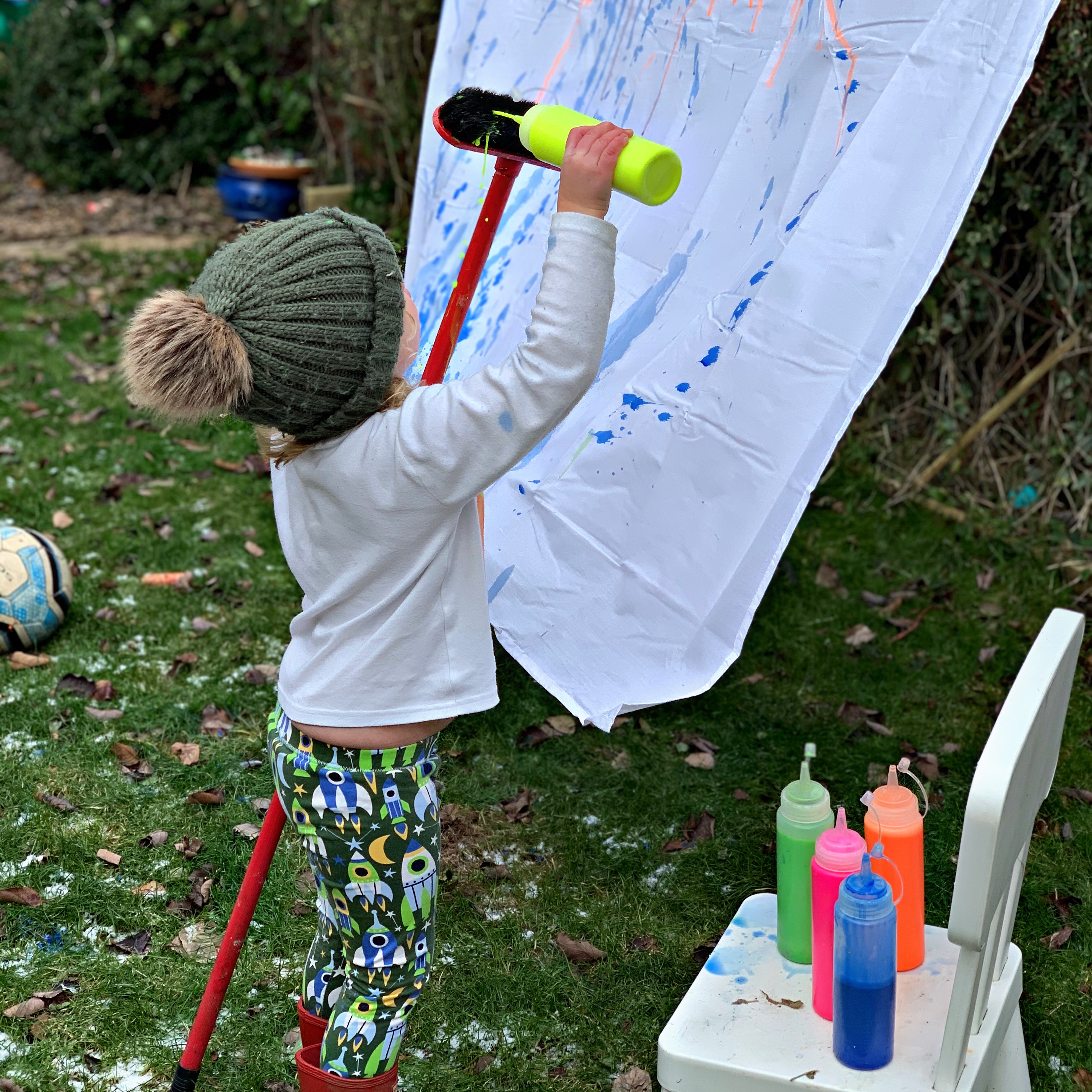 Arlo absolutely loves painting, and playing with colours. He hasn't stopped talking about the snow painting activity we did and every morning he looks out of the window checking for snow. We do of course get our messy play materials out indoors but there's nothing better than having a giant canvas outdoors. Unfortunately the snow has all gone, but I had an idea and thought we'd kick half term off with something big.
You will need:
An old sheet
Washing line and clothes pegs
Squeezy condiment bottles
Water based paint
Mark making tools (the broom is optional)
I filled the bottles, using a generous squeeze of paint and topping them up with water before giving them a good shake. This was a very cold day and so my top tip is to use warm water for this. We've been playing with neon and glow in the dark colours recently but this is a great activity to try with the three primary colours for mixing and experimenting.
Arlo attacked the sheet with vigour at first, splashing and squeezing the bottles but not long after we began he decided to fetch the broom himself and squeeze colours on to it to apply his colours to the sheet. The wind was strong but this made it all the more fun. He spent quite a while running through the sheet with the broom and laughing at the splashes of colour. I think he was playing at jousting but at this point in time I was taking cover.
The best thing about this activity is that because we have used watered down water based paints, after we have finished I can pop the sheet in the wash and re-use over and over again.
We have been playing with neon colours as part of our light and dark theme recently – check out how we played with dyed chick peas indoors here