Arlo is a fan of all creatures great and small so when I met the team from Living World and had a chance to see their product range I knew he would be a fan and was so pleased when they invited us to review one of their animals.
Our highland cow arrived via special delivery in its own cardboard box which is cleverly designed to look just like an animal transportation crate which also conveniently doubles up as a carry case. Arlo could see his new little friend through the window and couldn't wait to burst open the perforated edges on the door to greet him.
Inside the box the cow was packaged with a little straw (not too much so easily tidied away) and a booklet which is described as an owners manual full of bright picture and illustrations which are great to explore. Our booklet was specific to farmyard related animals and showcased some other animals available from Living Nature.
One thing I'm delighted to be made aware of is this family -owned businesses commitment to sustainability. The Scotland based company fills its plush toys with 100% post consumer recycled plastic stuffing – and each toy comes with a little tag which tells you exactly how many plastic bottles were recycled in its manufacturing process.
It's no surprises that the highland cow is a best seller – the attention to detail from Living Nature is again evident with the styling of each plush – they are finished with an air brushing technique to achieve this effect, and also use two tone fur which is most unusual. 've also noticed that the range showcases different animals beautifully with small details such as different eye shapes and colours to resemble each animal more closely. The fir on each animal feels different too, trimmed to make sure they really are as close as possible to real creatures and this detailing is something that animal lovers like Arlo pick up on.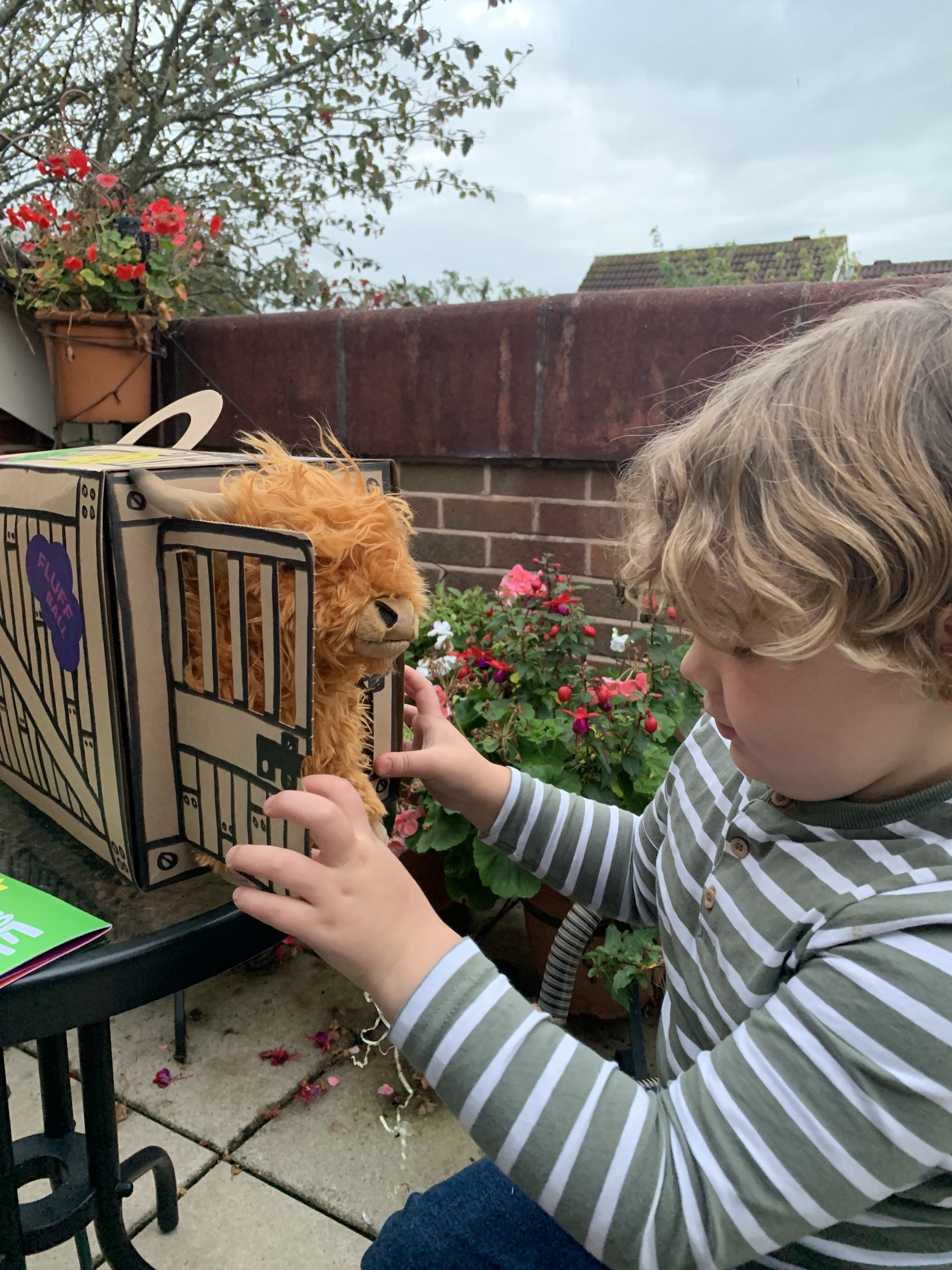 Arlo enjoyed placing the cow carefully back in and out of the box and carrying it around to show his grandparents and then after a little while we realised amongst the fur was a little touch sensor in the left hoof which made a delightful moo. The Living Nature range is Available to order online now. If you're purchasing an animal as a gift then you can upgrade your order to include things such as a subscription to National Geographic magazine.