This project was created using a design bundles Resource which was gifted to us for the purposes of a previous blog.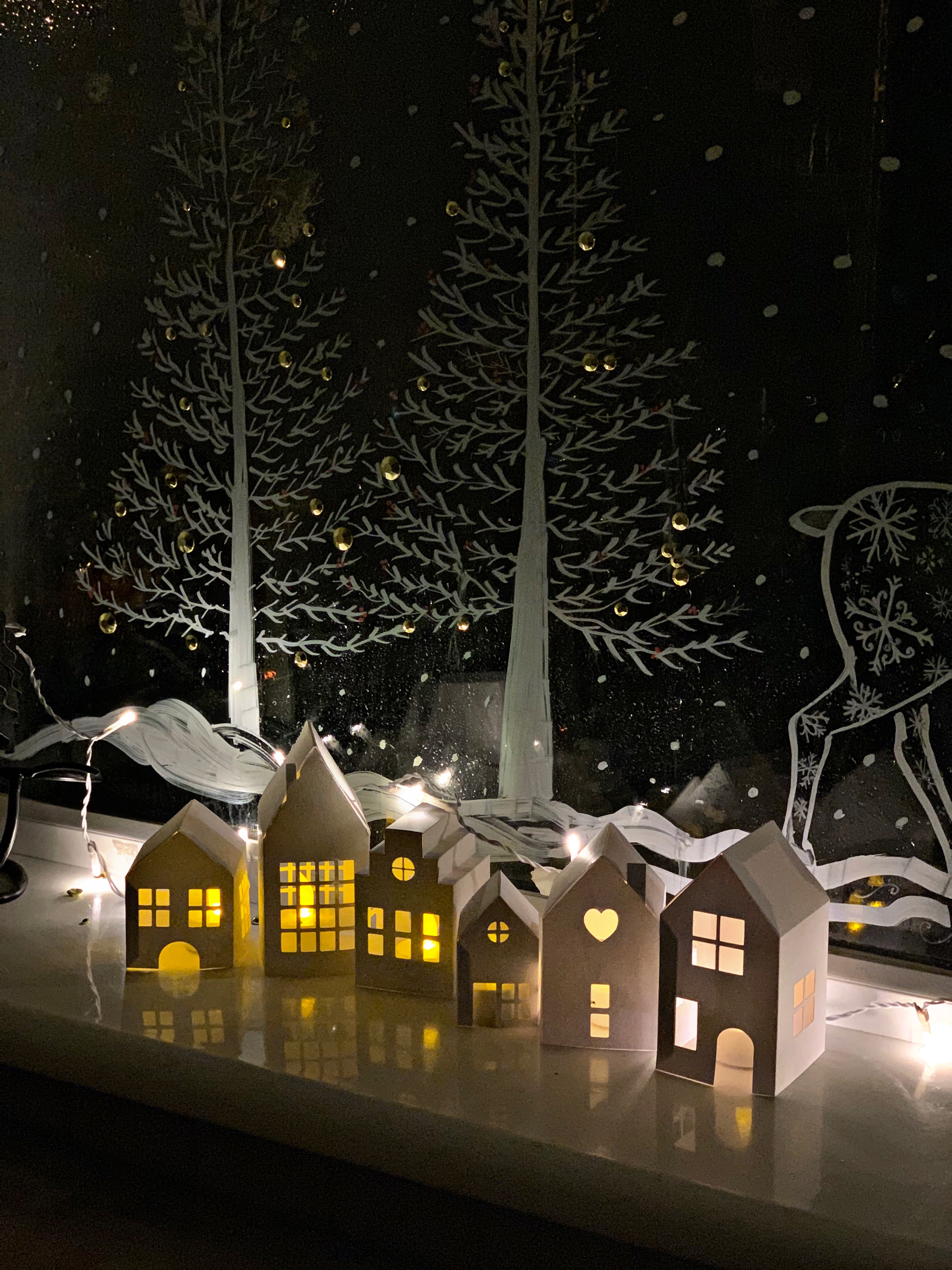 This is my favourite winter themed craft project so far, just because with the addition of lights it really does look magical. I love paper craft and sitting and folding with my hands is something which keeps me occupied for hours.
For the houses you will need:
White Card stock
Double sided tape
I downloaded the six separate files into Silhouette Studio, and adjusted the size of each template to fit on to a sheet of A4 white card. I made sure to select different settings for cut lines and score lines.
(At this stage you could simply print the template and cut it by hand)
I applied my card stock to the cutting mat and let it do it's thing. Once the machine finished cutting I carefully removed the card from the mat and began to gently tease out the cuts and then folded along my score lines.
At this stage I knew I loved the white but also had an idea and so put aside some card for Arlo to go wild with.
Once each house was cut and folded I used double sided tape to carefully stick everything together, I find tape is the best option for me when it comes to fiddly projects.
It was time then to get along with creating a play scene for these houses. I knew I wanted to create something special for Arlo so decided to go wild with window scene. As we get closer ti Christmas this will be the backdrop for more awesome craft projects.
The perfect finishing touch for these was little battery powered tea light candles which created a little glow from the inside. I have added some of Arlo's wooden figures for the morning and now we have a lovely decorative winter wonderland.