Christmas Day has been and gone, I sat looking at the Christmas tree on the evening of 27th December feeling down that Christmas was over and that we have nothing to look forwards to. The news has rumours of another lockdown and tiers with more restrictions and there's even talks about school closures. For a long time I've been waiting to see the back of 2020 but it seems as though the start of 2021 is going to be bleak.
I couldn't quite motivate myself enough to take down the decorations, even though most of my tree was scattered on the floor, and some of the branches arched down to the floor. It served its purpose, and filled up a corner of our home with rainbow filled festive cheer. I'm glad we got the tree early because December has been a lovely month for us, creating welcome distraction at home with crafts and baking despite having our own personal curve balls thrown in to the mix.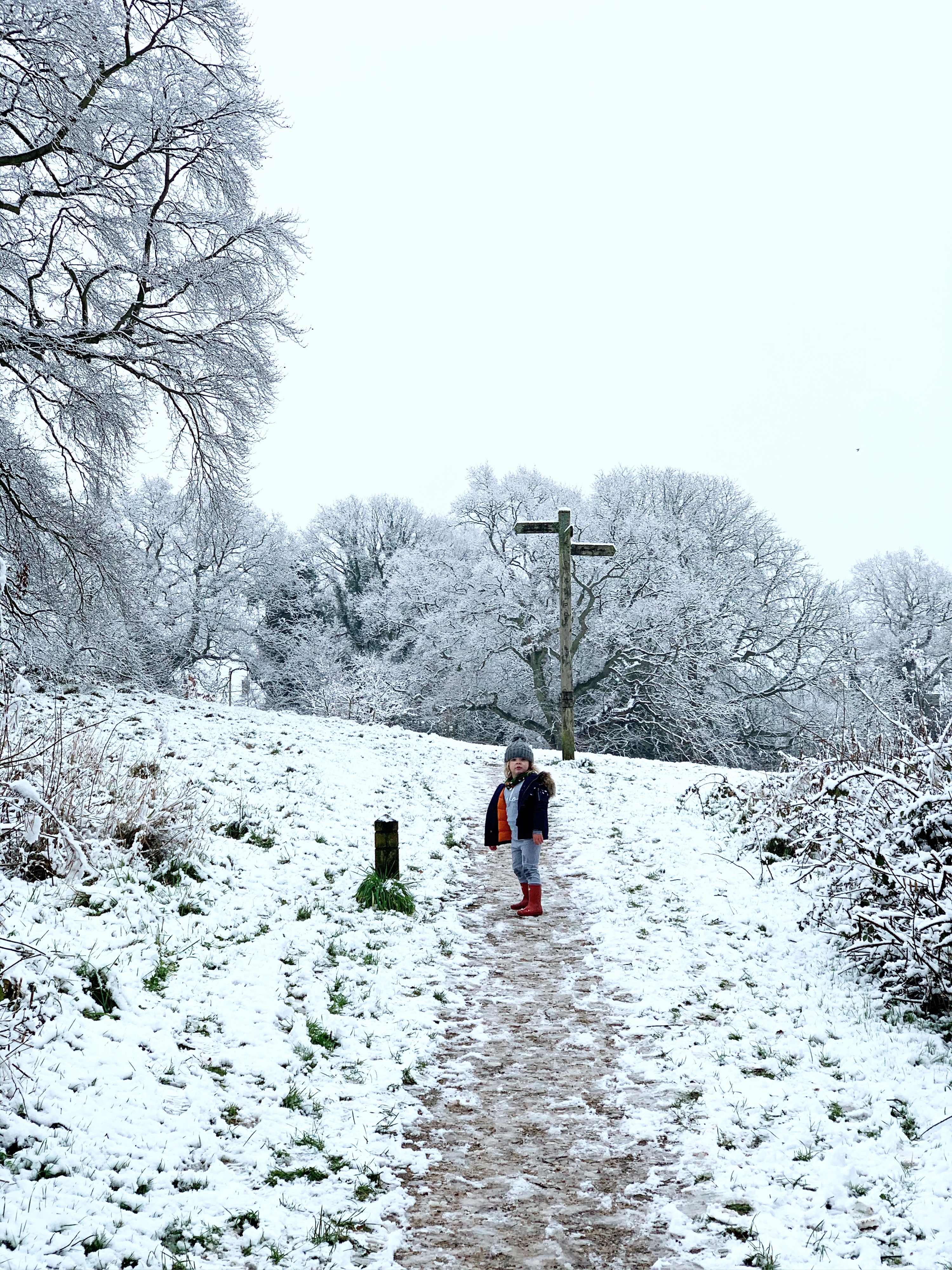 It was wonderful to wake up on the 28th and see snow outside our windows. We abandoned our plans to stay indoors all day (again) and threw on layers of clothes to get out and have a stomp around the local park in some fresh air and boy did it feel good. Arlo hasn't seen snow like this since he was a baby and so this is his first real experience and it was such a delight to see him so excited, and also see so many families throwing caution to the wind and getting out to do the same.
We threw snowballs, built a snowman and I've even ordered a sledge on Amazon prime in the hope that snow comes again and that we are allowed out of the house to enjoy it! I didn't even mind it when Arlo decided to smash a snowball right in to my face – sometimes you need a day like this to abandon all worries and just enjoy the simple things in life. I'm thankful that I have the opportunity to spend so much time with my son, he's becoming such a funny little personality and I hope that he remembers snippets of days like this forever.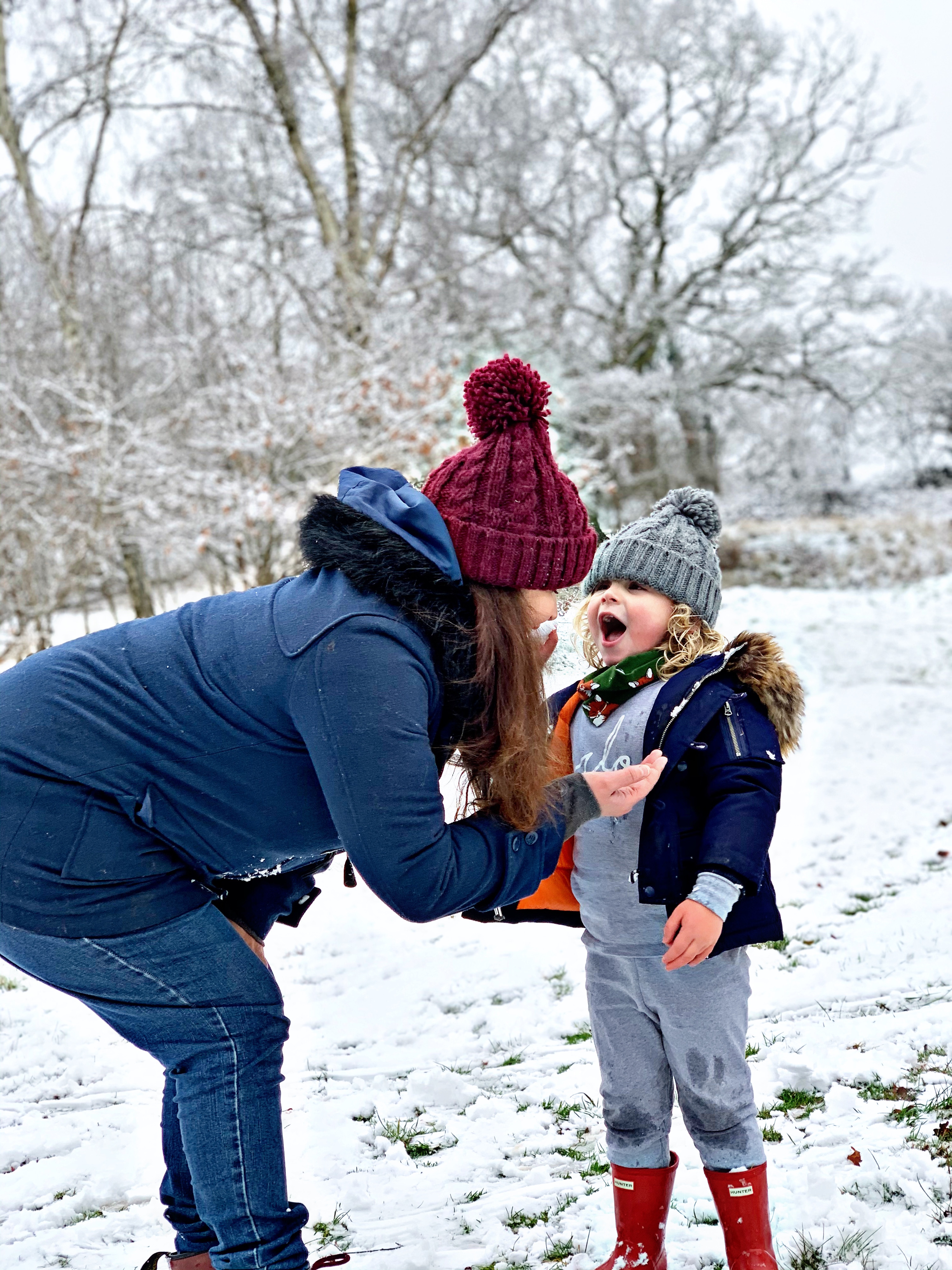 I felt so refreshed that once we got home and warmed our toes I began the task of taking down the tree ornaments and carefully placing all the baubles away for next year. Let's not get ahead of ourselves here… I didn't manage to clear anything else around the house but it's a start. I'm going to miss our tree, but now we have space in this room and if we're going to be home all through January then it's my plan to try and make this space more interesting for us all.
Now it's time to prepare to welcome in the new year, and take a look back at some of the positives from 2020. I used a website called top nine to generate (you guessed it) – nine of my top pictures from Instagram and suddenly memories of our summer came flooding back.
I started to scroll through my pictures and realised that even though it felt like we didn't achieve much or do anything of note this year, we have actually done more together than ever before, I will treasure my rainbow filled pictures of this year and I think it's time now to get them printed off and create a scrap book to store our memories forever. What a year it's been!