This week we visited the safari park – Arlo is learning new sounds and animal names every day and we're really keen to encourage this whilst he seems so interested.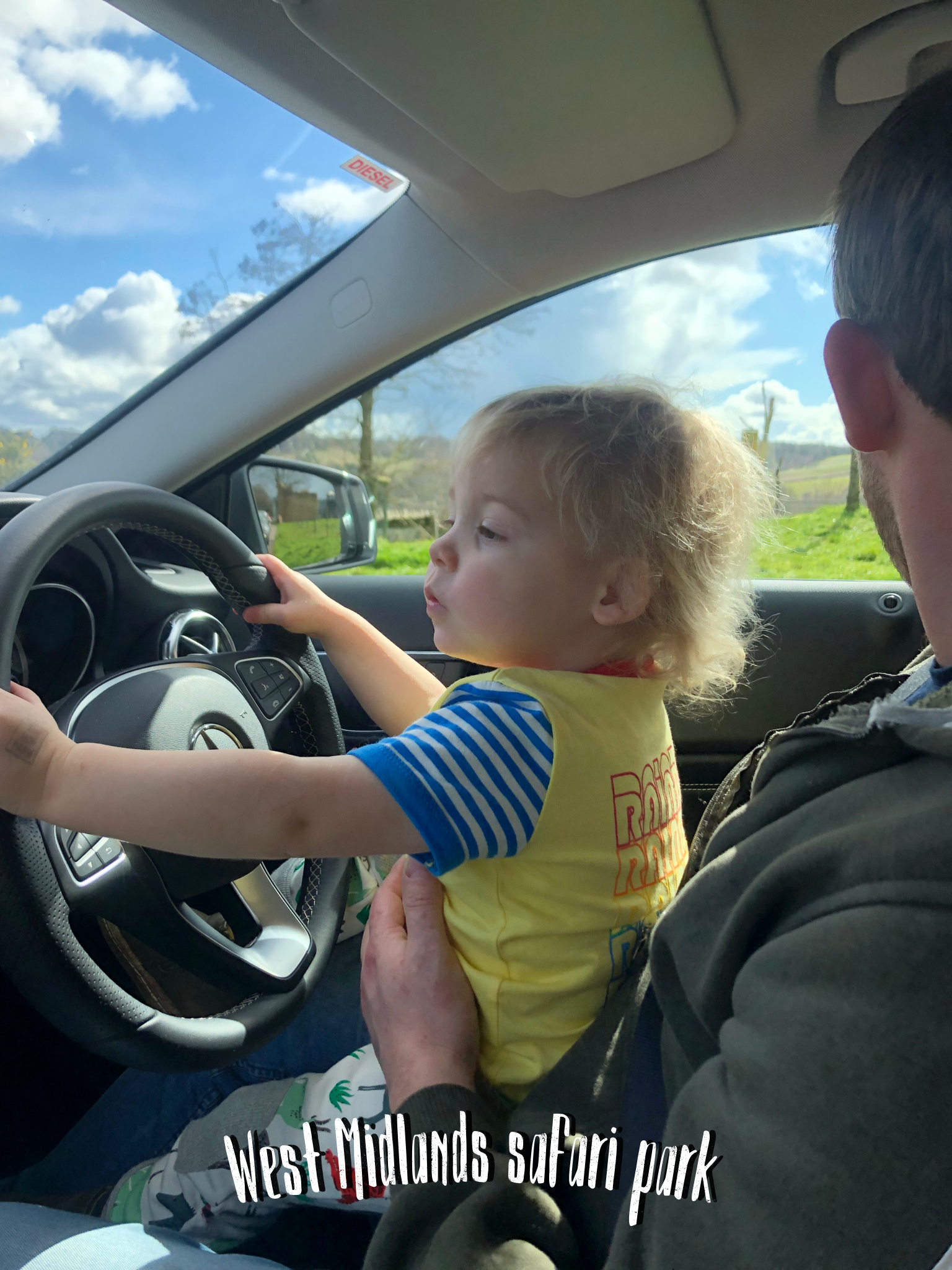 The challenge is there's only so many animals you can see on a day to day basis "in real life" and I'm getting a bit bored of ducks and dogs.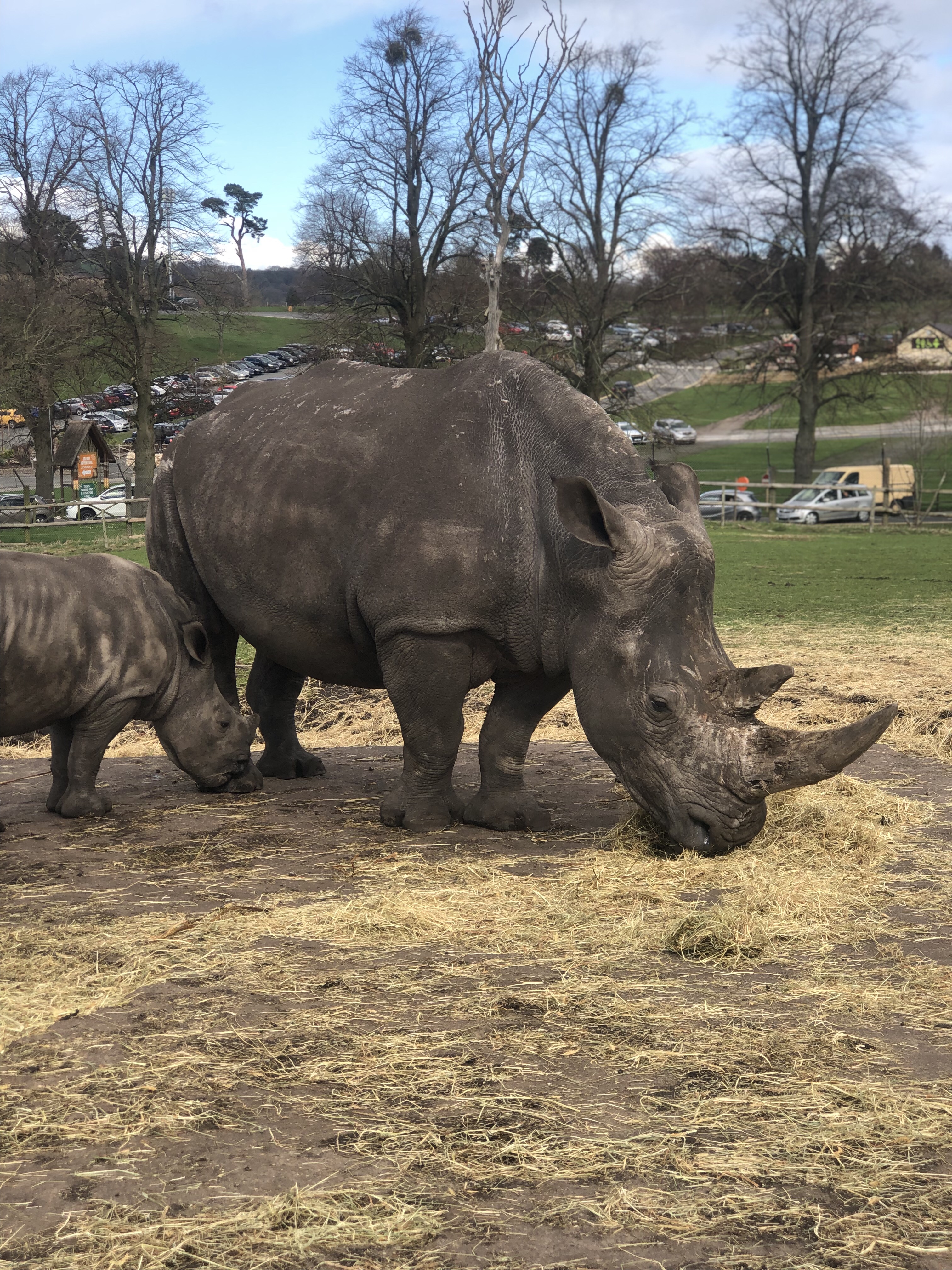 We do as much as we can in terms of books, toys and the dreaded you tube clips of animals but there's nothing better than an in the flesh experience and the Safari Park is right on our doorstep!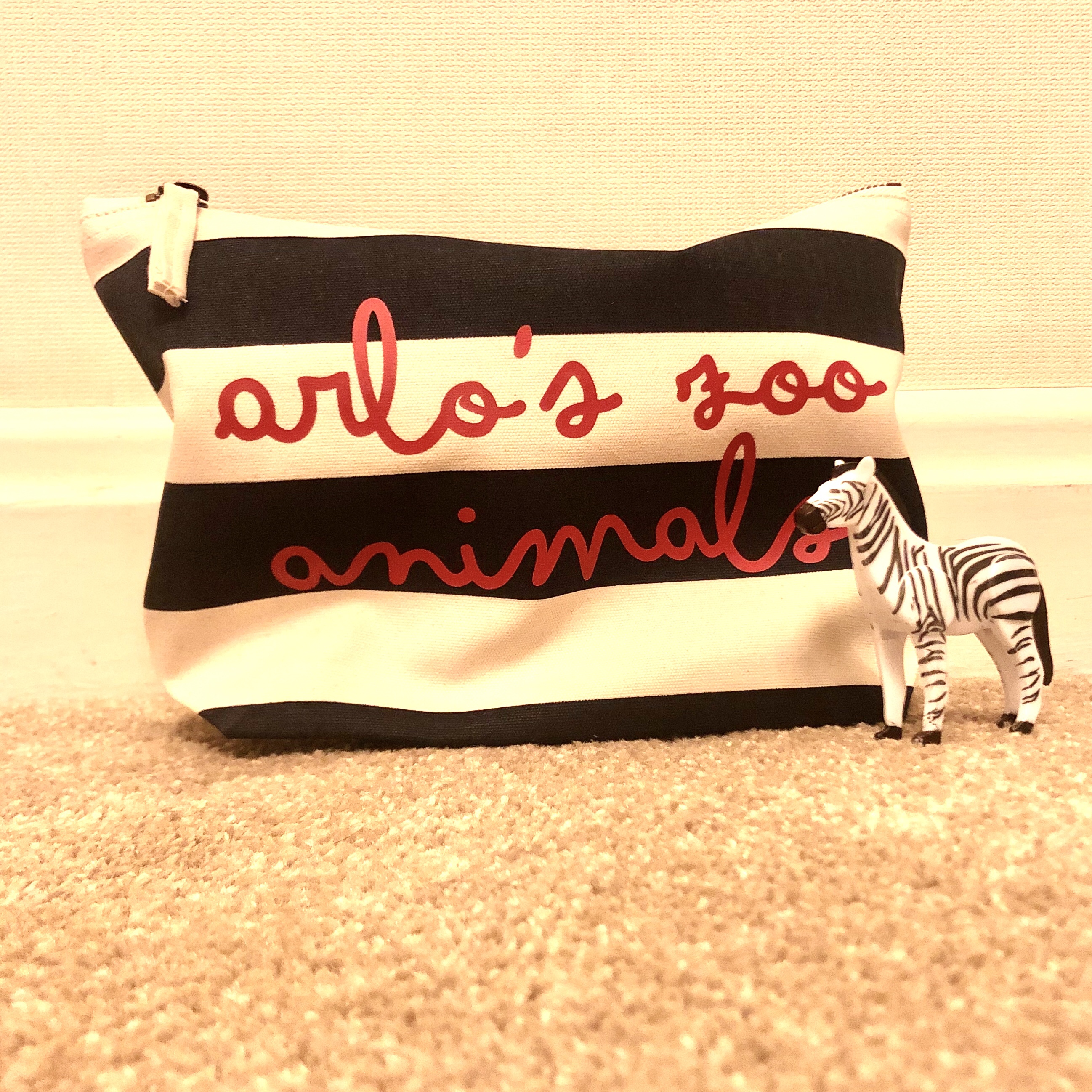 (I designed and made this little busy bag for all the animal toys)
So off we went with a bag full of snacks for Arlo and two cartons of animal feed- and of course he was delighted – it was enough to be allowed to come to the front of the car – he found the radio volume control immediately, but then he realised that there were some huge animals wandering very close by. He kept pointing, and saying "look" – he soon figured out that the animal feed bought the animals closer so he kept reaching into the box to pass some over to daddy and was brave enough to try himself a couple of times.
The safari park itself is extremely well maintained. An adult entry ticket is £24 however this also entitled you to a free return visit. Under 3's are free and I thought this was fairly reasonable.
After the safari experience we parked up and walked into the grounds, visited the dinosaur exhibition and saw the penguins – we fed the lorikeets (£1.50 for a cup of nectar).
There's a full schedule of animal encounters in the grounds every half an hour – we went to feed the hippo's some cabbage before Arlo fell asleep for his nap, so we will revisit to meet the meerkats and lemurs.
We've picked up quite a few new animals from the gift shop to put in our busy bag on the way home.
Arlo seems to absorb all of the information from a day trip and we do try to utilise the opportunity – At home we ask him "what noise does a tiger make" or "what colour is a tiger" and he tells us the answers and he is also able to identify and pick up animals we ask for from a selection of animals spread out. Now we're working on separating a donkey from a zebra and trying to figure out different noises to make for all the big cats.