It seems crazy to add this in as an activity but trust me on this one….. add bubbles to a plastic bowl in the garden and children seem to suddenly want to complete chores.
You will need:
Washing up bowl
Washing up liquid
Sponge
Cloths
Brushes
After my messy dinosaur themed tuff tray Arlo was very disappointed that his dinosaurs were covered in slime and so I filled a plastic storage container with warm bubbly water and laid a towel out for them to be left to dry.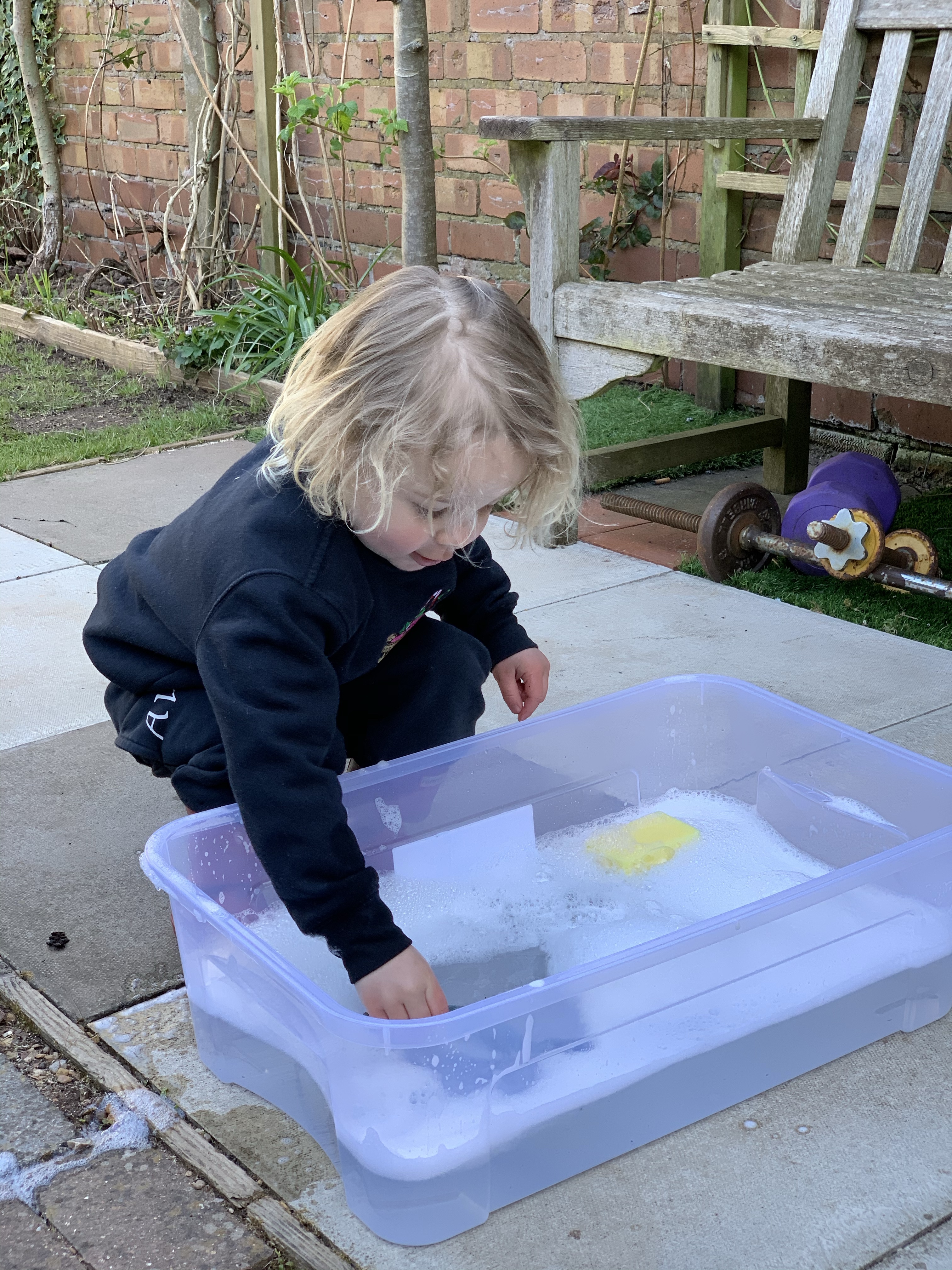 It's as simple as that.
Add in a few accessories and a small world set up such as a Toy garage and cars and suddenly you have a car wash!
If you're feeling up to it then you can let the kids loose on your actual car too – Arlo still sees this as a really cool activity and not a chore so we're going to take advantage of this…. it's just a shame we aren't going anywhere in it!