I was asked to think about online dating by some of my friends when I became single a couple of years ago and I brushed off the idea very quickly. Then lockdown happened and suddenly I've become used to having my social life existing online. In fact technology made lockdown almost bearable and suddenly the notion of online dating didn't seem quite so daunting to me. With a little bit of encouragement from the "group chat" I started to think about what my perfect man would be like and wrote a tongue in cheek list.
Of course I have other important non-negotiables and this was only meant as a joke but then the girls group chat got out of hand and we started planning imaginary first dates with my "perfect man" – and we concluded that I would have to visit Belfast! Where else can you find the original locations for the Game of Thrones Set and that accent which is enough to make you fall in love? In fact it's worth checking out this Belfast dating site
Carrick-A-Rede Rope Bridge
An hours drive from Belfast is this gorgeous scenic rope bridge and you can book a guided tour which takes you along to some of the Game of Thrones filming locations. I can't think of a better first date idea than getting out and about, and doing something like this which gives you plenty of opportunity to talk about a mutual hobby and share a new adventure, a great opportunity to really get to know someone.
The Botanic Gardens
In the centre of Belfast the perfect spot for a romantic picnic for me would be on the lawns outside the Botanic Gardens. I would suggest that my date and I bring each other surprise baked goods. If the way to a mans heart really is via their stomach then I could impress – but I could also test out their cooking skills too and that's important to uncover because I'm never going to be a housewife.
The Giants Causeway
Back to the great outdoors. I haven't visited for a long time but I remember being overwhelmed by the scenery in this spot. I reckon you could get an awesome #couplegoals selfie at sunset in this spot and then find a nice quiet pub en route back to the city to have a cosy drink and meal. There's plenty to be found in and around Belfast and that's probably a more traditional date idea.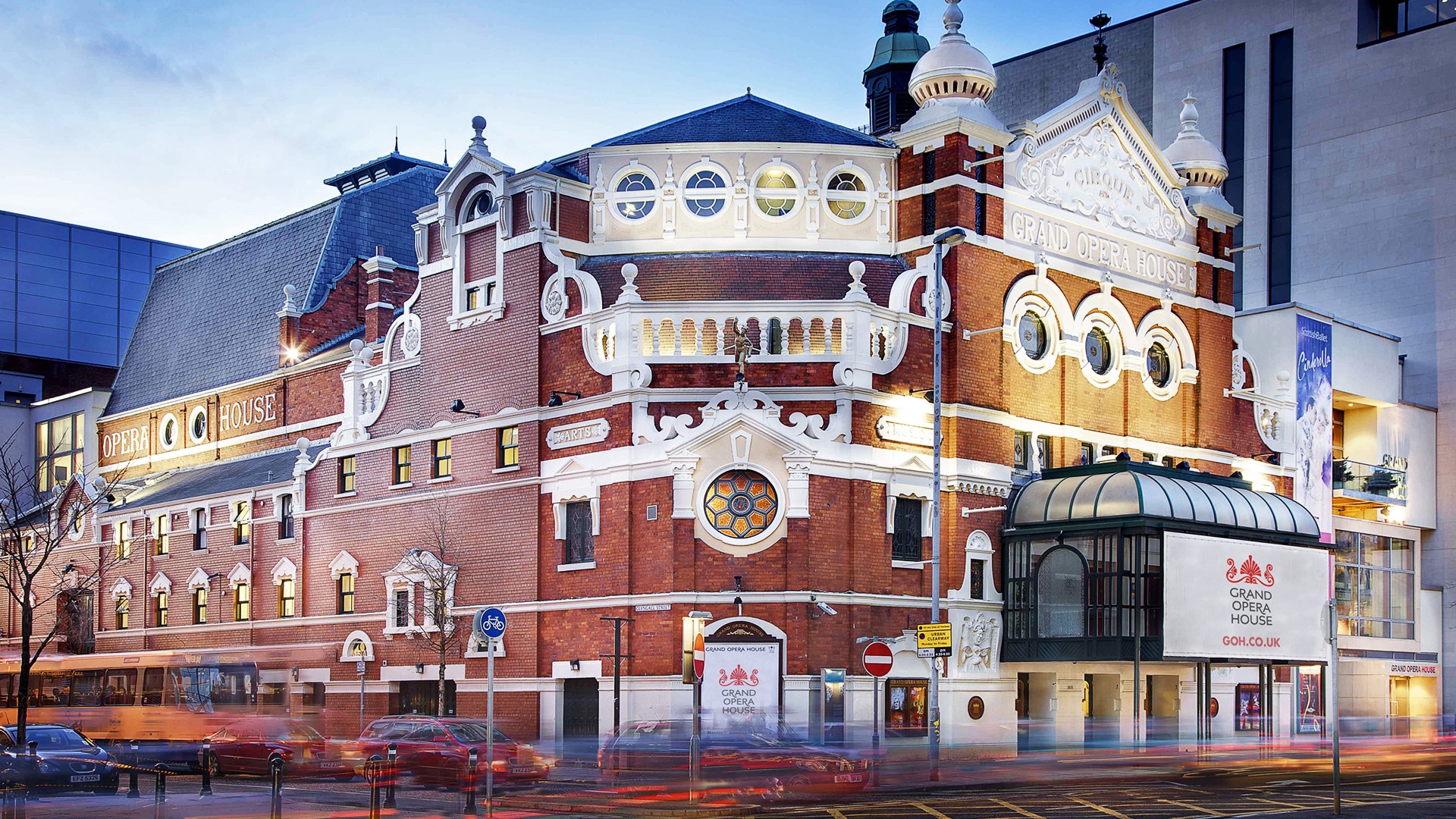 The Grand Opera House
I love live music and events, and so any date of mine would have to accompany me to various different kinds of shows – from mosh pits to river dance and everything in between. Belfast has many live music venues and none more special than the Grand Opera House which has hosted some awesome music events.
Of course the city is a vibrant place and there's plenty of more traditional opportunities for Belfast Dating. A thriving restaurant community and bustling city centre for shopping, not to mention clubs and bars galore. What started as a little joke between friends has now firmly planted a trip to Belfast on to my bucket list.