Tucked away on the very outskirts of Birmingham is this lovely little outdoor adventure playground. My sister invited us out one Sunday morning – she sent me the postcode and told me to pack a lunch, we had no idea where we were heading, but we were looking forward to a day with the wildlings (aka the cousins).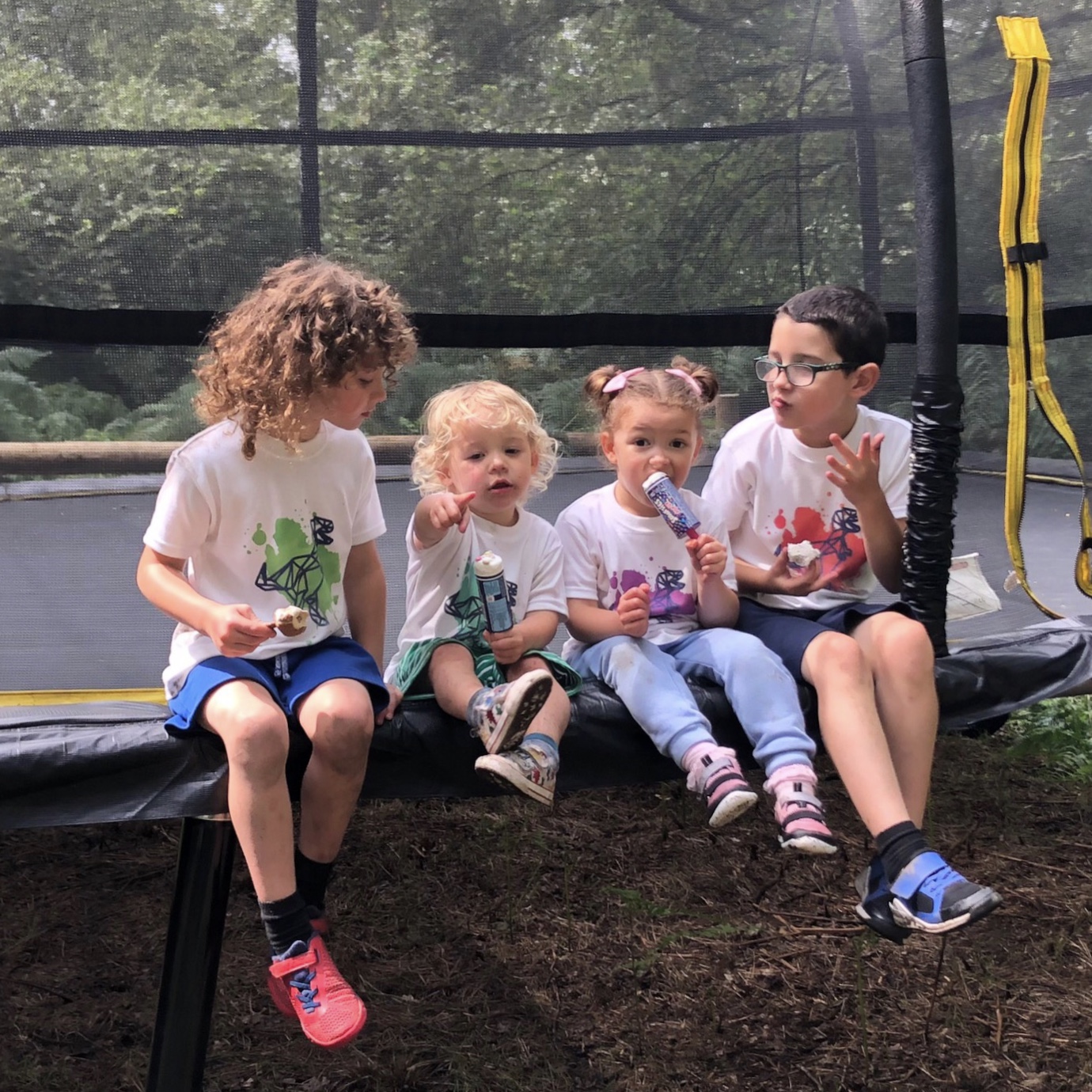 I put the details in my satnav and must admit as I navigated the winding road through the woods past the paint balling props I was beginning to wonder what I was letting myself in for but we were pleasantly surprised when we found out what this place was all about.
There was a small entry fee of £3 paid in a little hut at the entrance to the grounds and free parking available. Additional activities are bookable with time slots – from zipwires, archery scavenger hunts and scaling giant trees!
We wandered along the paths, and were surprised to see the sight of my nephew in front of us hurtling down a zipwire exclaiming with delight…. Arlo was a bit too little for this activity but the seven and four year old loved it! With a friendly guide helping them get into harnesses and hard hats it was their first exposure to any activity like this and certainly not for the faint-hearted.
We gathered together at the mini obstacle course and spent hours racing each other, Arlo and Paloma hurled themselves up and over a huge A frame, the entire course was reminiscent of the Tough Mudder style obstacle course's and the perfect for all ages to play. We did get very muddy, but this is all part of the fun!
Right along side this was another play area, this one included ropes and pulleys, so was more about testing our balancing skills than our strength – This was something we could time ourselves as we raced around in attempt to better our personal times and award an overall winner!
Exhausted after all of this we took a well earned rest, visiting the Deer Hut Lodge for refreshments persuading the team members to give us some clues for the scavenger hunt, then having a little stint on the trampolines before heading out into the woods.
We went on a 45 minute trek, finding the outdoor forest school clearing, searching high and low for clues and also took our time to build some awesome dens in a clearing with lots and lots of twigs and branches.
The route took us back to the playground and the older kids went to complete their archery activity with a lovely guide patiently explaining how to load arrows and deftly dodging out of Lincolns way as he misfired and then it was Logan's turn to conquer the biggest challenge of all, climbing one of the tallest tree's I've ever seen and then abseiling back down and of course Laura had to attempt it too!
I can honestly say there was something for everyone here and we will be visiting again to enjoy all of the different outdoor pursuits. The facilities were clean, the area was well maintained throughout and the extremely friendly staff made our day even more fun. Extremely good value for money and it's easy to forget you're on the outskirts of a huge city. Great value for money for families on a budget and you can take your own packed lunch too.
Umberslade Adventures
Cutthroat Lane,
Solihull
B94 6SE
Visit the Website to find out more.